Did you know that it's EASY to make your own Homemade Cajun Seasoning to use on seafood, chicken, pork, beef, etc.?  Well it is, and today I'm going to show you just how simple it really is to do that!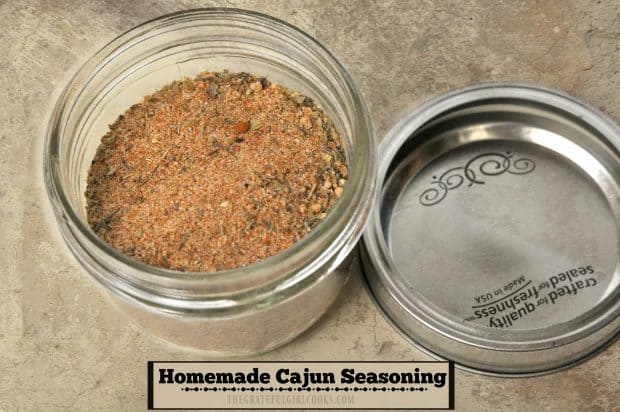 I started making a Creole salmon dish several years ago and found that it called for Cajun seasoning. Off to the store I went and purchased a large container of spice mix. But… eventually I discovered that I can make Homemade Cajun Seasoning mix for a fraction of the price, with spices I already had in my pantry!
It's really as simple as mixing the ingredients together and storing in an airtight covered container.  The cast of characters includes onion powder, garlic powder, dried oregano and thyme, black pepper, cayenne pepper and paprika.  The ingredients are placed in a mixing bowl and stirred to combine.  See how easy that was?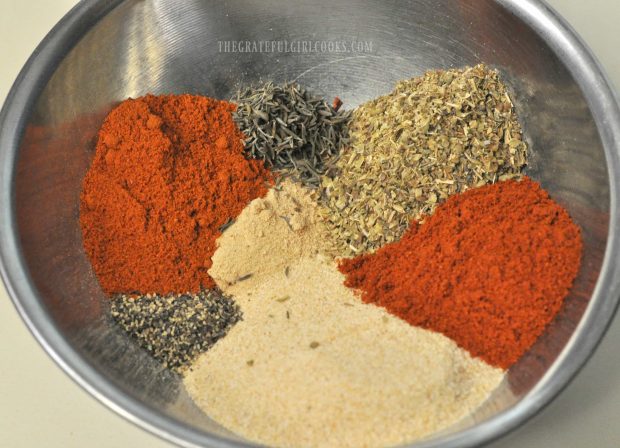 I use this Cajun seasoning when I make my recipe for Pan-Seared Creole Salmon.  It has great flavor and really helps season the salmon!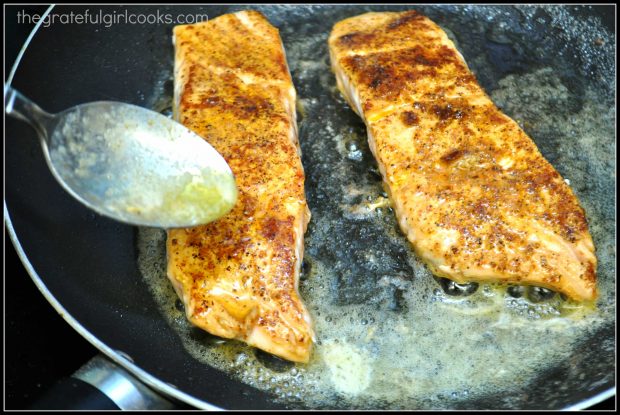 If you store the seasoning mix in an airtight covered container, it should keep it's peak flavors and freshness for up to 6 months.  The recipe, as written below will yield about 2/3 cup of the seasoning mix.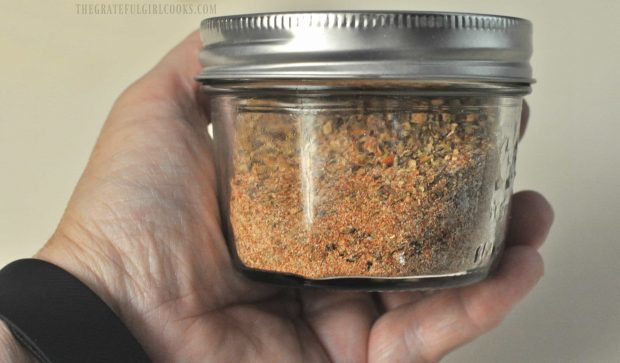 Hope you will mix up a batch of this Homemade Cajun Seasoning, and will enjoy using it on and in a variety of dishes!  Once it's mixed up and in your kitchen cupboard, you won't have to run out to the store when you find a great recipe that uses this seasoning!
Have a great day, friends. Be kind, and encourage those around you, rather than discourage them, and help this crazy old world one person at a time!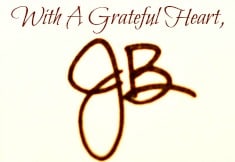 Recipe Adapted From: http://www.yellowblissroad.com/cajun-seasoned-popcorn-diy-cajun-seasoning/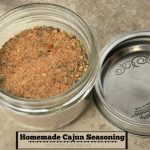 Homemade Cajun Seasoning
Make your own Cajun spice blend in the comfort of your own kitchen and save some $... plus it's ready in under 5 minutes!
Ingredients
2

Tablespoons

onion powder

2

Tablespoons

dried oregano

4

Tablespoons

garlic powder

1

Tablespoon

dried thyme

4

teaspoons

cayenne pepper

2

teaspoons

black pepper

4

Tablespoons

paprika
Instructions
Combine all spices in a small bowl. Mix well, to blend.

Store dry spices in an airtight, covered jar for up to 5-6 months (for best flavor)

Use as needed. Recipe makes approximately 2/3 cup Cajun spice blend.

Enjoy this spice blend on fish, beef or poultry!
Here's one more to pin on your Pinterest boards!

Save
Save
Save
Save
Save
Save
Save
Save