A few mornings ago, I was trying to decide what to eat for breakfast. I decided to eat a LARGE apple, but then thought it sounded rather boring. I wanted to eat a fairly healthy breakfast, but wanted it to taste fantastic and help fill me up.  So I made an Apple, Cranberries & Oats Skillet Breakfast and it was wonderful, delicious, and filling!
I decided to cook the apple slices in my trusty skillet, then added in additional flavor with some extra goodies (like cinnamon, dried cranberries, a smidge of brown sugar, etc.) and some "good for you" old-fashioned oats. What I ended up with was a healthy, satisfying meal… with a huge apple as the main ingredient!
I love to cook oatmeal with fresh apples in it, but this time I reversed the process. I cooked an entire large apple, and added in only 1 Tablespoon of raw oats and dried cranberries while cooking (for extra texture and fiber). I liberally sprinkled the mixture with cinnamon, lemon juice, a tiny pinch of brown sugar, and cooked the apples down until they were softened, but NOT mushy.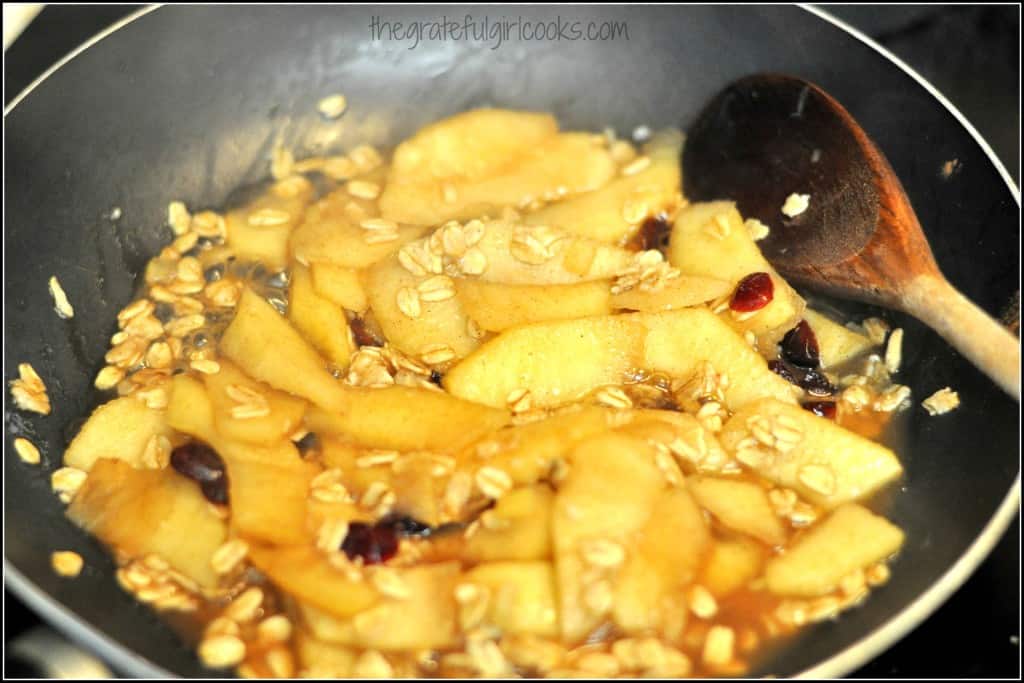 I added a bit of water to my skillet while cooking to help the oats and apple soften up. That's it!  Once the apples had softened (about 5 minutes later), I spooned the entire mixture into a bowl, let it cool just a bit, and ate the whole thing! I felt like I was eating apple crisp (kinda) for breakfast. It was delicious, and was a totally EASY and very satisfying start to my day! Another breakfast recipe (one of my faves) you might want to check out is my post for Apple Cinnamon Steel Cut Oats With Pecans! Yum.
Hope you will give this quick breakfast a try! Have a great day; my hope is that God blesses you with moments where you see evidence of HIS beauty, kindness, and love as you go through this day!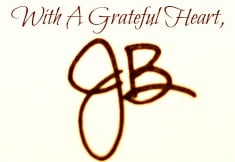 Recipe source: My brain (and 2 cups of coffee)


Save