If you're looking for a delicious twist on an ordinary breakfast waffle that takes it from "good" to "great", how about making a Banana Nut Waffle? By simply adding a few common ingredients to the batter and the top of a "regular" waffle makes it taste like you're eating a warm piece of Banana Nut Bread. It's incredibly delicious!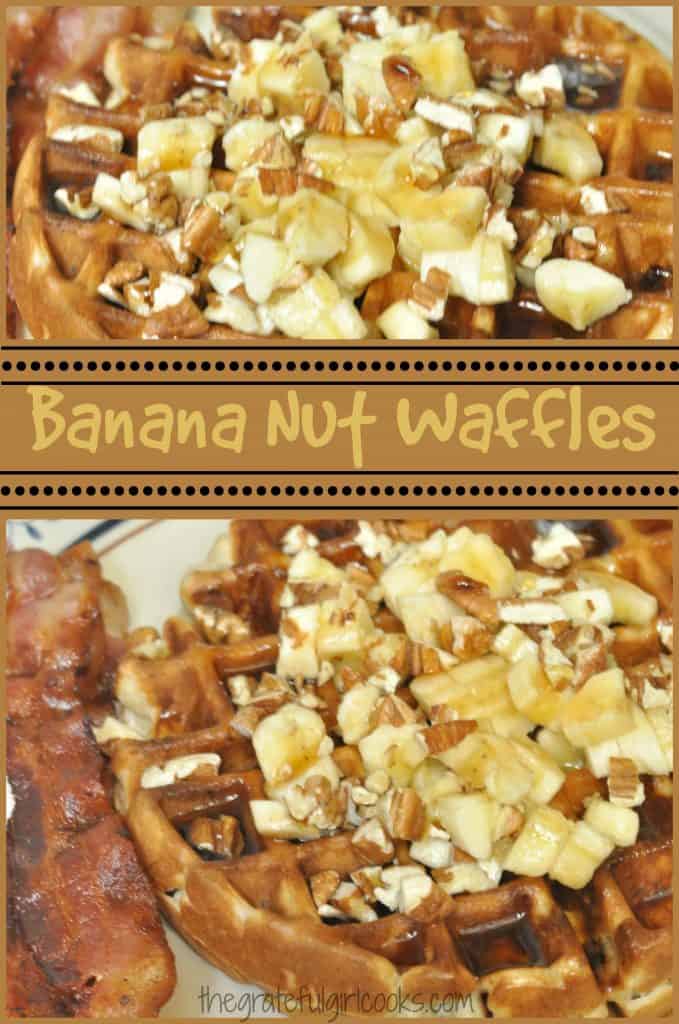 It's so easy to "morph" a simple homemade waffle into something extraordinary.  Mix up your favorite waffle batter (homemade or store-bought mix). For each waffle, add a half of a banana (chopped into small pieces), and 1/2 teaspoon ground cinnamon to the batter. Stir to combine.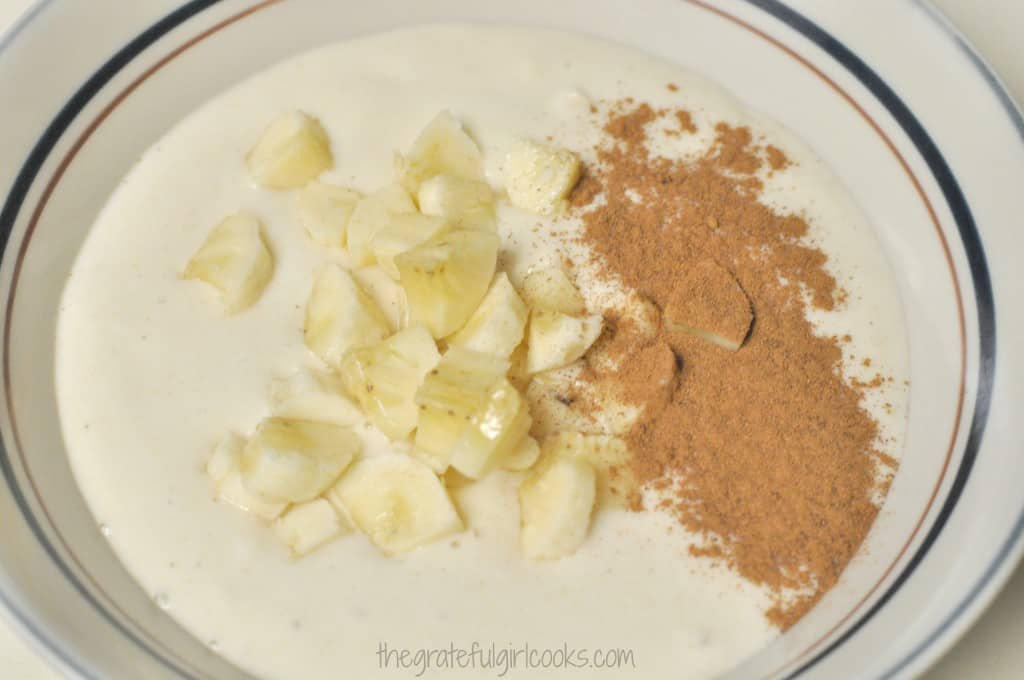 Add 2 Tablespoons of chopped pecans and 1/4 teaspoon vanilla extract to walnuts to the batter. Mix it all together, and pour batter into an oiled, preheated waffle iron; cook it until done and crispy (about 3 1/2 minutes)!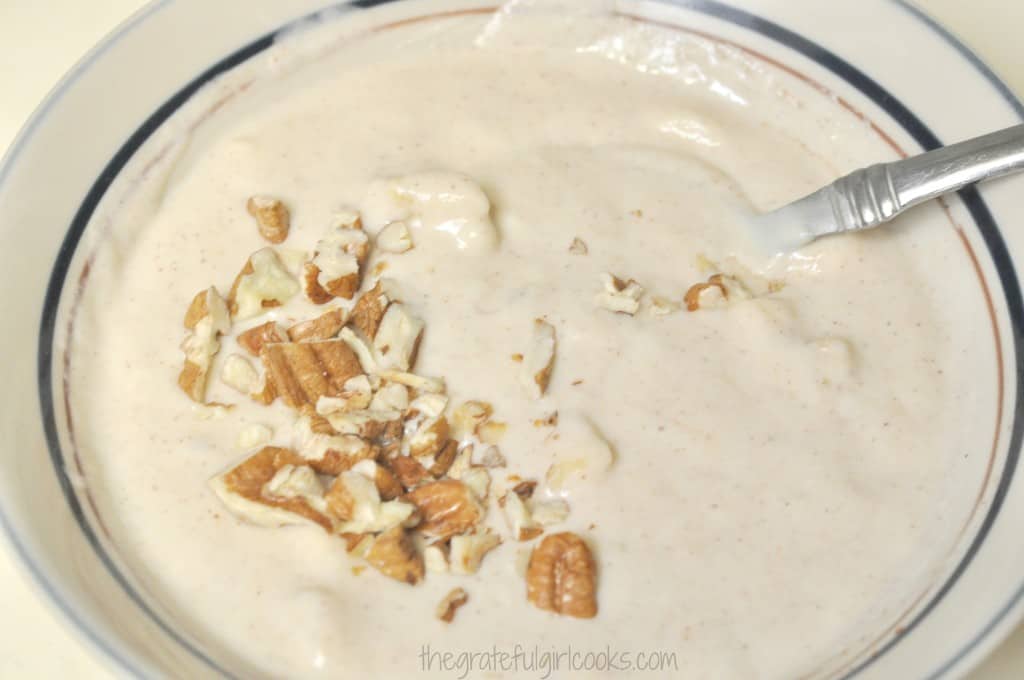 Once waffle is done, place it on serving plate; add maple syrup (and butter, if desired), then top with other half of banana (chopped), and additional pecans for garnish (especially tasty if these pecans are lightly toasted in a dry skillet for 3-4 minutes before adding to waffle). Repeat process for each additional waffle; serve and enjoy!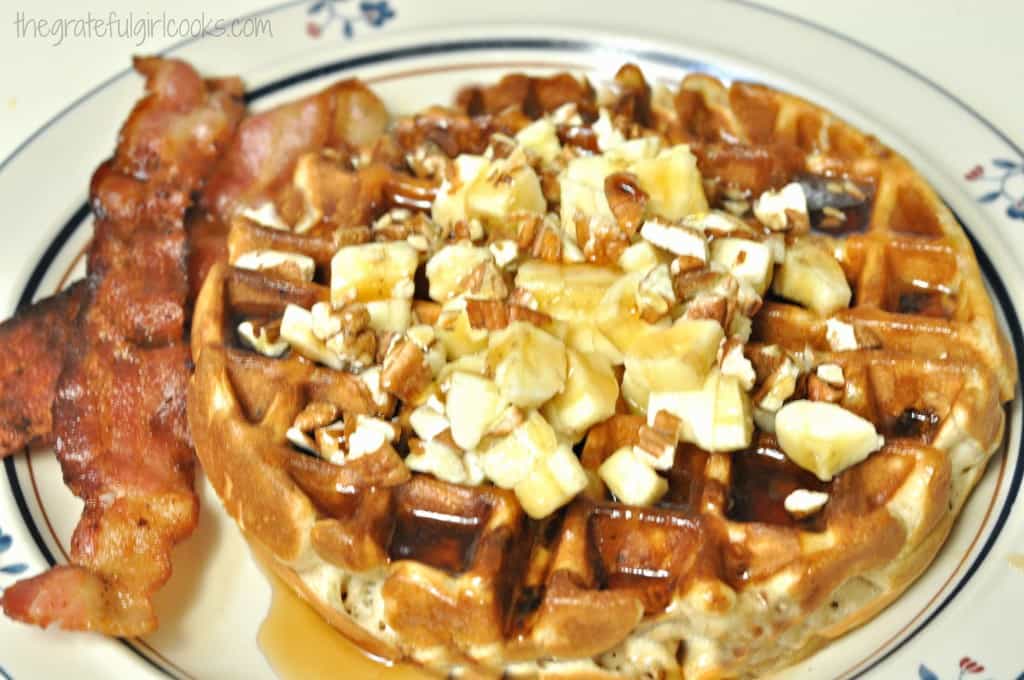 Just by adding a couple simple fresh ingredients to the batter and the cooked waffle, you'll end up with a "gourmet" tasting waffle, similar to what some well-known restaurants serve… but for a fraction of the price!!! Why not treat yourself to a decadent breakfast every now and then? Sure hope you'll give it a try!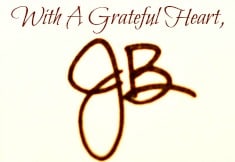 Banana Nut Waffles
Make a plain waffle taste like a gourmet waffle by adding some common ingredients!
As Prepared By:
JB at The Grateful Girl Cooks!
Ingredients
Waffle Mix
1 Banana, cut into small pieces, divided
½ teaspoon ground cinnamon
4 Tablespoons chopped pecans, divided
¼ teaspoon vanilla extract
Maple syrup (as desired)
Directions
Prepare waffle batter per package instructions and oil and preheat waffle iron.
Add ½ of the chopped banana and cinnamon to the waffle batter. Stir to combine.
Stir in 2 Tablespoons (half) of the chopped pecans, and the vanilla extract. Stir to combine.
Cook waffle according to instructions for your waffle iron (usually about 3 -4 minutes)
When waffle is fully cooked, remove to serving plate.
Add maple syrup (and butter, if desired). Top waffle with remaining ½ of chopped banana and the remaining 2 Tablespoons of chopped pecans. (see note on dry toasting these pecans).
Serve and enjoy!
Notes

The pecans for the top of the waffles taste great toasted. To do this, put the chopped pecans in a dry skillet, and cook on medium-low, stirring occasionally for 3-4 minutes or until lightly toasted and aromatic. This is optional, but the pecans sure taste good toasted in this way.


Here's one more to pin on your Pinterest boards!

Save
Save
Save
Save
Save