Do you enjoy Beef Stroganoff? We sure do. This classic dish, which originated over a hundred years ago, features tender strips of beef in a delicious beef/mushroom/onion/sour cream sauce, and served over egg noodles really hits the spot on a cold winter's day!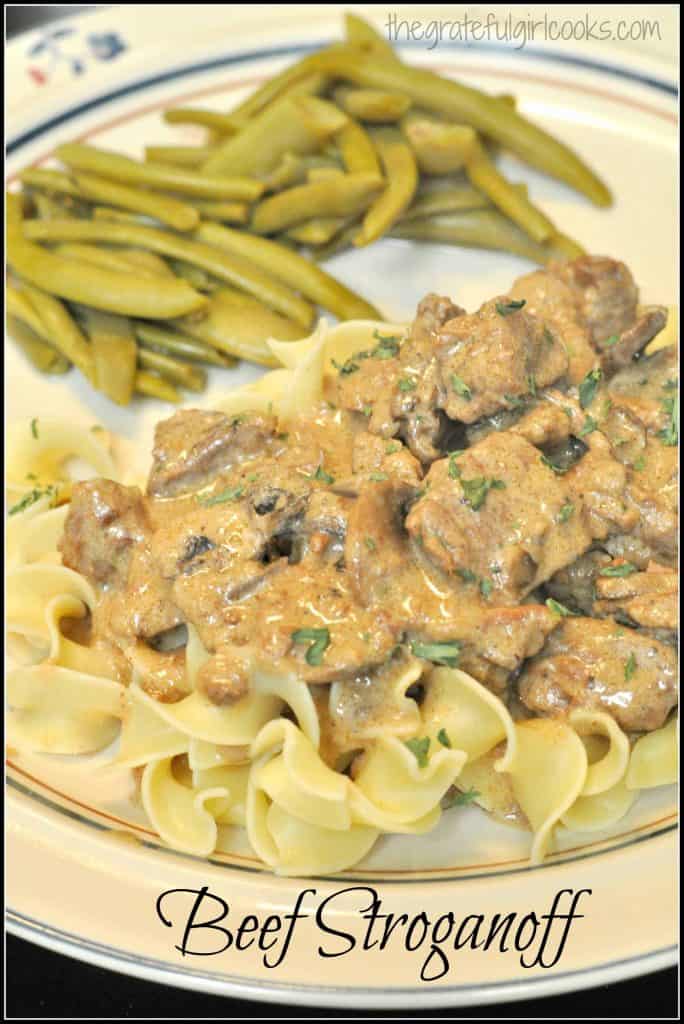 It's really not too difficult to make this dish, and the results are sure to please even the pickiest eater! Here's what you do:
Slice the beef into 1/2 inch thick strips. Coat the beef with flour, salt and pepper. You can use a large resealable bag and shake it up or mix it all up in a large bowl (I used a large bowl and stirred it to combine). Make sure all sides of the meat are coated with flour mixture.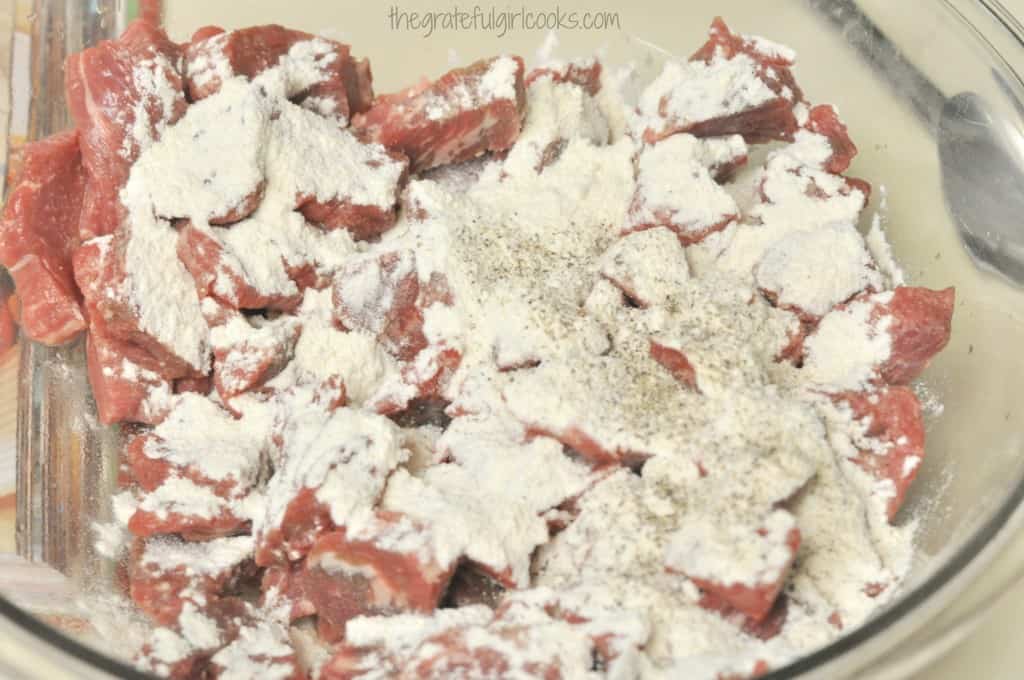 Melt a Tablespoon of butter in a large skillet on medium-high heat. Add the meat (will need to do this in batches, adding butter for each batch). Cook and stir until meat is browned on all sides, BUT DO NOT OVERCOOK THE MEAT. Remove browned meat to bowl. Repeat process until all meat strips are browned on the outside. Set meat aside.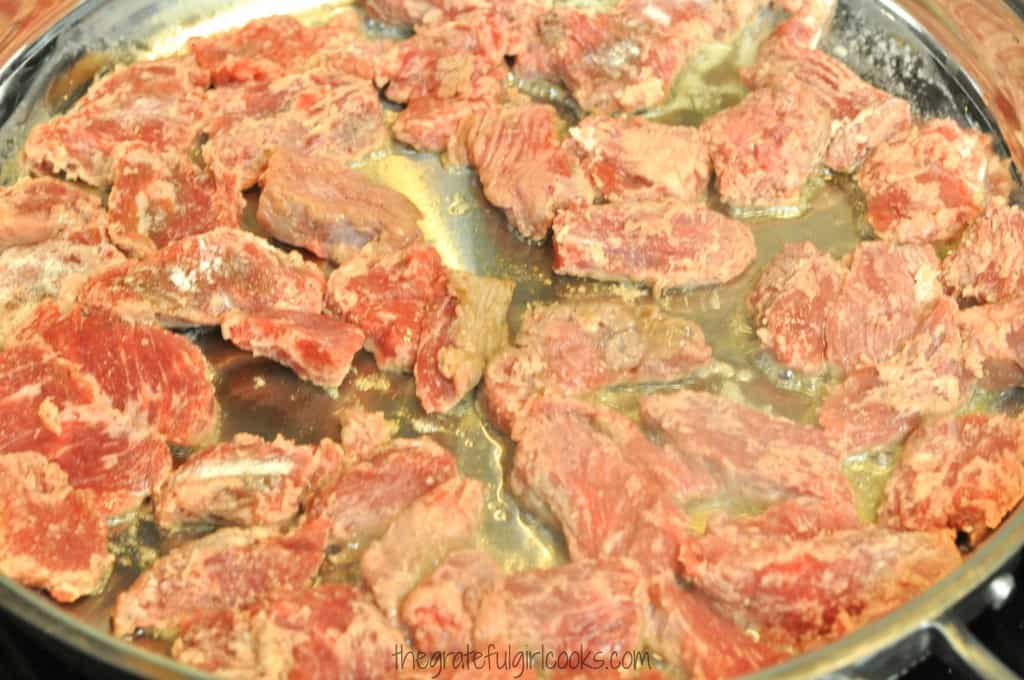 Use the same skillet (without cleaning it out). Melt 2 Tablespoons butter in skillet over medium-high heat. Add chopped onion and mushrooms. Cook for 4-5 minutes, stirring occasionally, until onions and mushrooms are tender.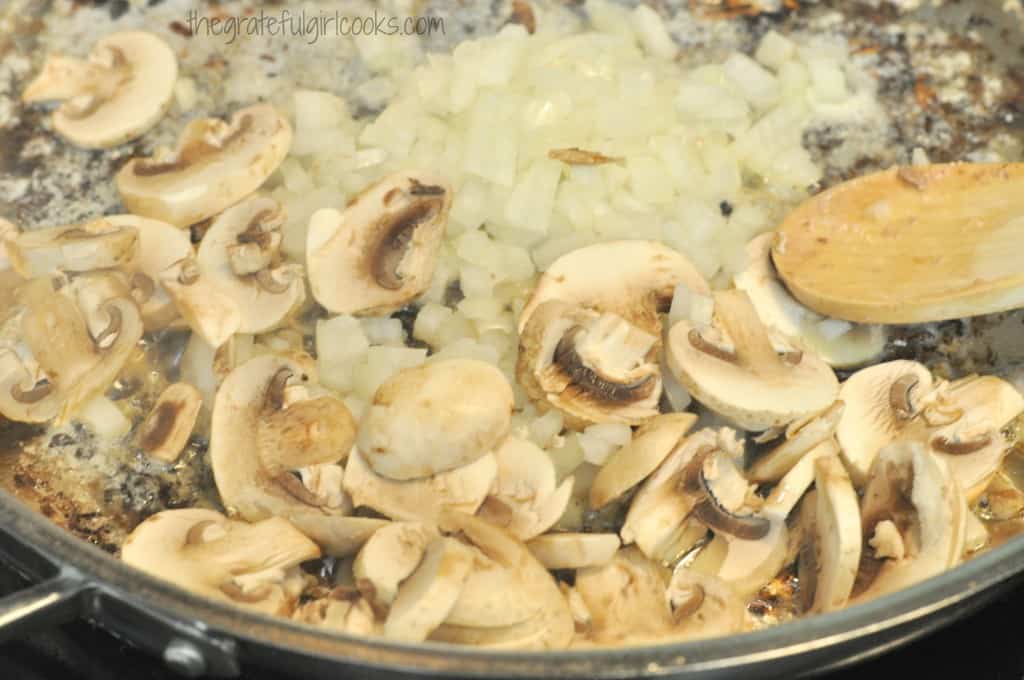 Stir in beef broth, tomato paste, and Worcestershire sauce. Bring the liquid to a boil, scraping up browned bits from the bottom of pan as you go.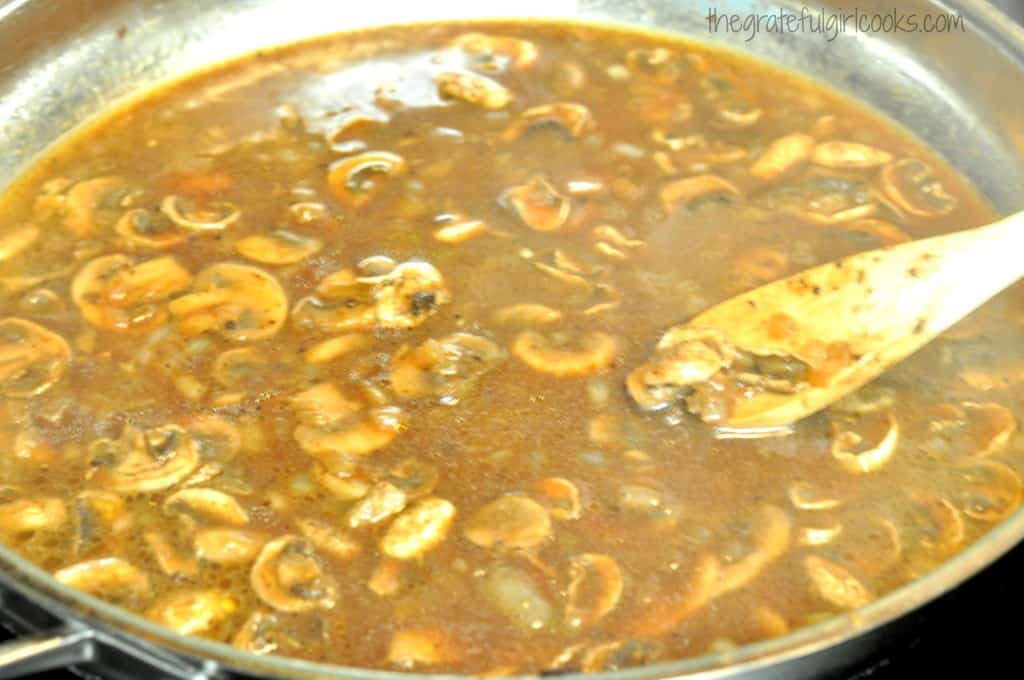 Add the meat (any any juices) back into the skillet. Cook for about 5 minutes until the sauce thickens a bit, and the dish is fully heated through.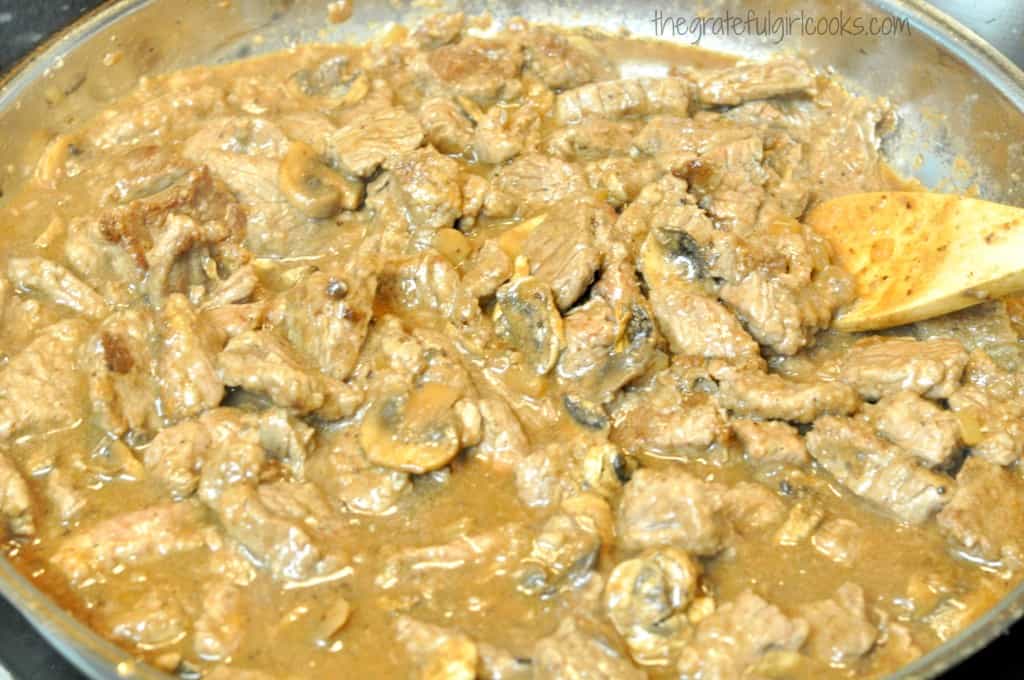 **Now here's an important note: If using beef tenderloin tips or tenderloin, you can go straight to the next step (adding the sour cream). However, sometimes I like to use beef stew meat (it's less expensive, but a little "tougher") for this recipe, so it helps to tenderize the meat if I put it into a crock pot at this point. I prepare the recipe up to this point, then transfer it all to a crock pot and let it cook on low for 5-6 hours (this way you can do the prep work early in the day, then let it cook in your crock pot until about ready to serve).  It really helps to tenderize the meat, and smells incredible.  **For purposes of the photos (below), I returned all meat and sauce from my crock pot back into the original skillet to finish.
Once the meat has cooked and heated through (either on stove top or in crock pot), add a cup of sour cream to the dish.  Continue heating, but do not let the mixture come to a boil once sour cream has been added.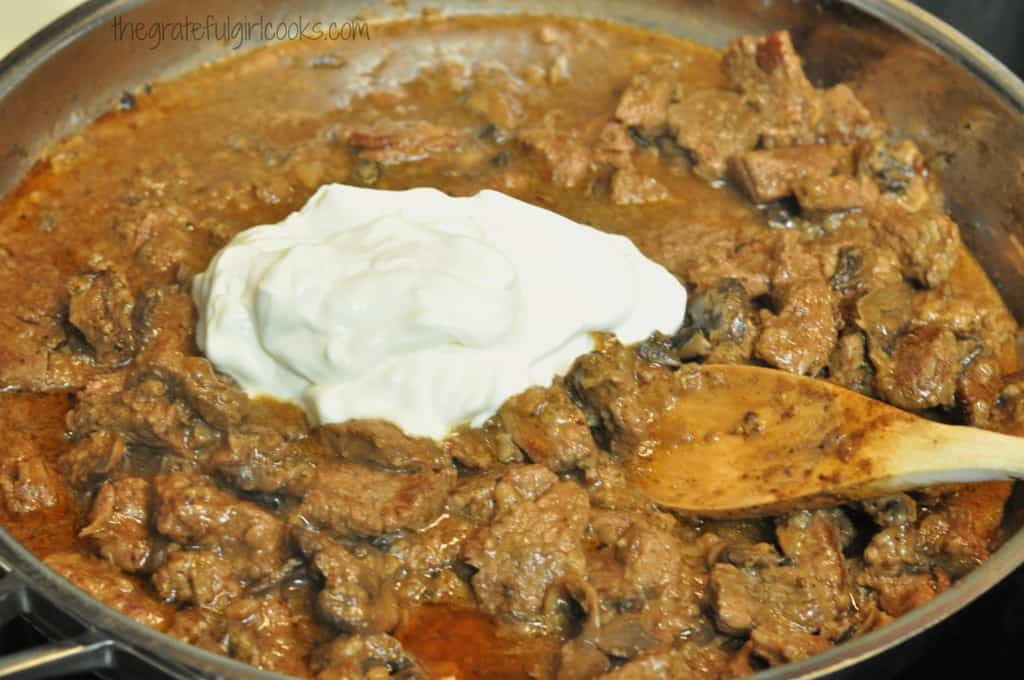 Stir well, to fully combine the sour cream. Heat through (but don't let it boil), and serve.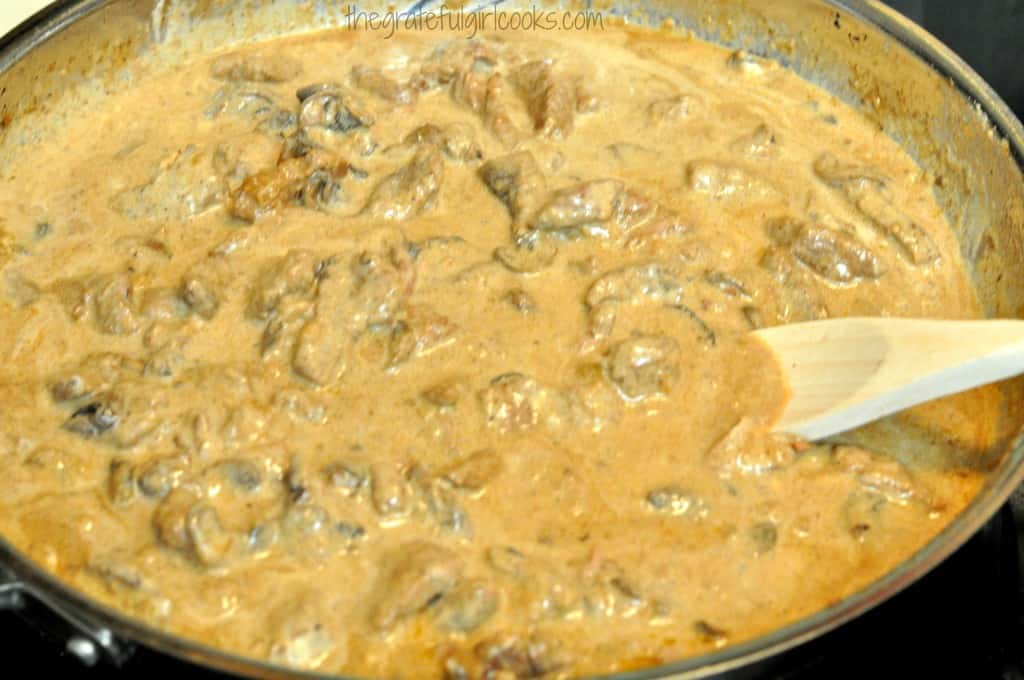 Beef Stroganoff is at it's very best when served over cooked egg noodles or rice. Here, it is shown over cooked egg noodles, garnished with a bit of parsley, and served with some of the green beans from our garden that I canned last summer. YUM!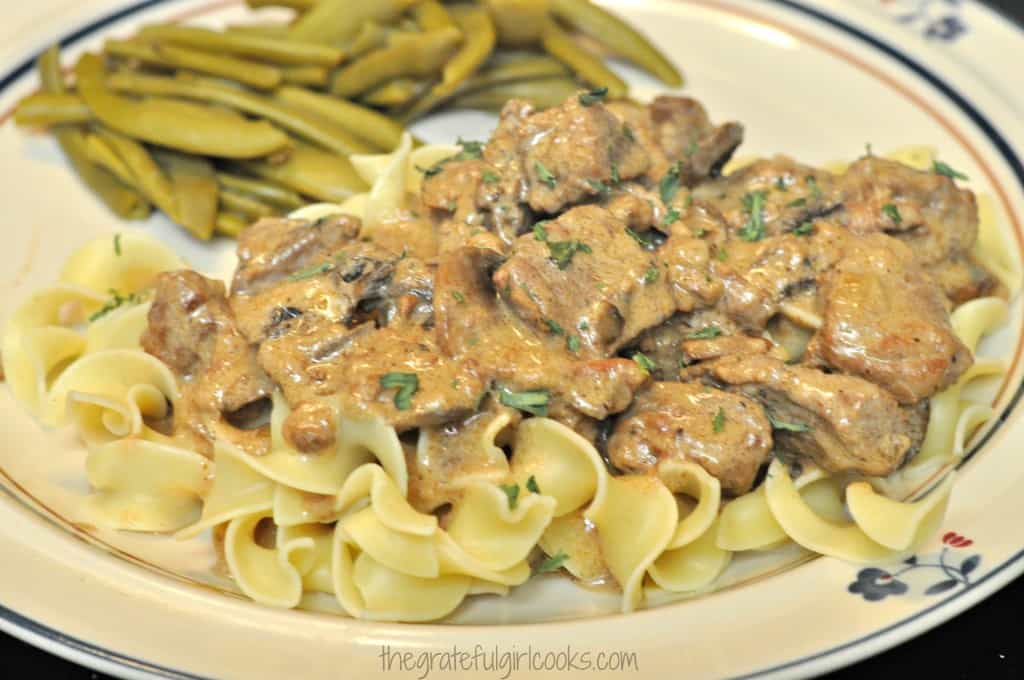 Beef Stroganoff (with noodles or rice) is a delicious, filling meal. Yes, it takes a little bit of prep time (browning the meat pieces), but I think you will find it worth every minute when you taste how delicious this meal is! Sure hope you will consider making this recipe. I've made it countless times over the past 10 years!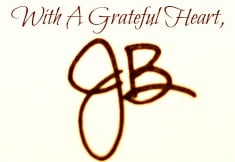 Recipe Source:  Cookbook titled "Favorite Brand Name Old-Fashioned Holiday Recipes", published in 2003 by Publications International, Ltd., page 168.

Save