Looking for a delicious recipe for Carrot Cake Muffins?  Well, I've got just the one for you!  These amazing muffins have a cinnamon streusel topping and also have a cream cheese  filling inside, so when you bite into them there's an extra surprise.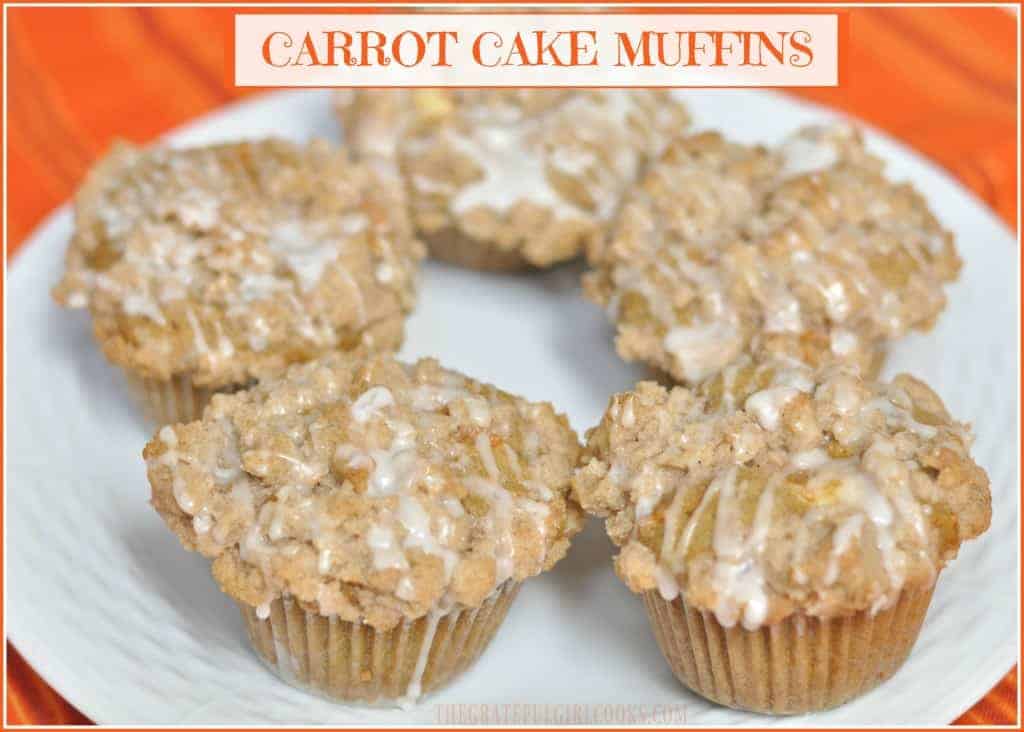 I found this recipe on Pinterest several months ago and finally got around to fix these muffins recently.  The muffins are moist, and the cream cheese filling inside was a wonderful surprise, and the streusel topping has a nice crunch!  There are a few simple steps to making these, but the easiest way is to get everything (streusel topping, cheese filling, glaze, etc). prepped before beginning.  Here's how to make these really yummy muffins:
Before beginning, preheat your oven to 400 degrees F.  Place paper liners into a standard sized muffin pan.  Set aside.
Prepare the cream cheese filling by mixing cream cheese, sugar and vanilla in a small bowl. Set aside.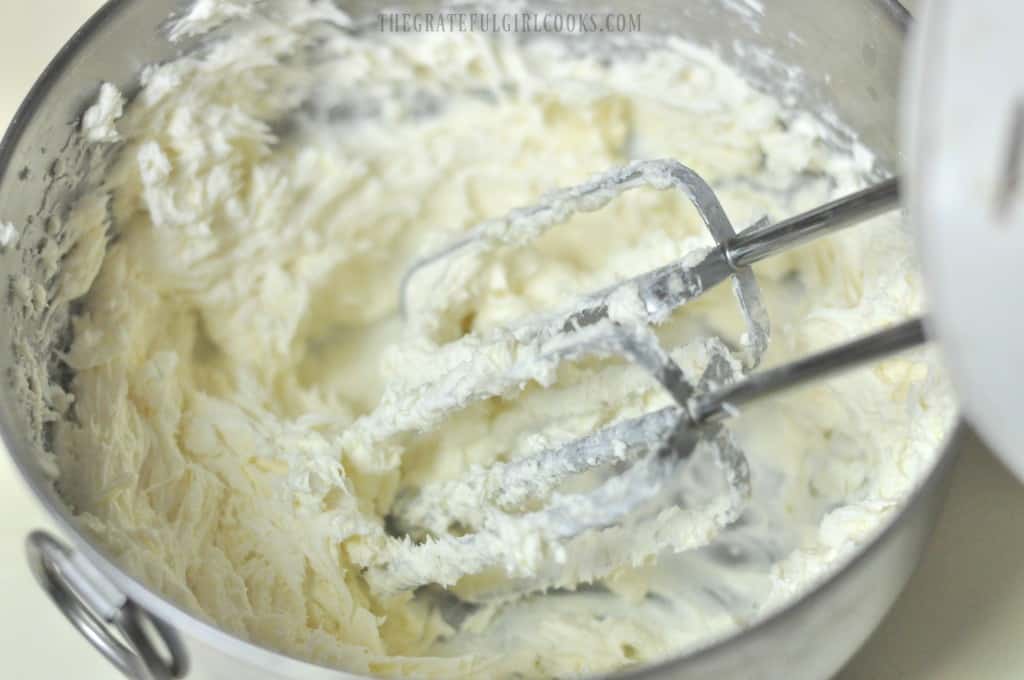 Prepare the streusel topping by combining flour, sugar, melted butter, cinnamon and salt in a bowl. Mix together using a fork until mixture is crumbly.  Set aside.
Prepare the muffin batter by combining flour, sugar, brown sugar, baking powder, baking soda, cinnamon, ginger and salt in a large mixing bowl. Whisk ingredients together.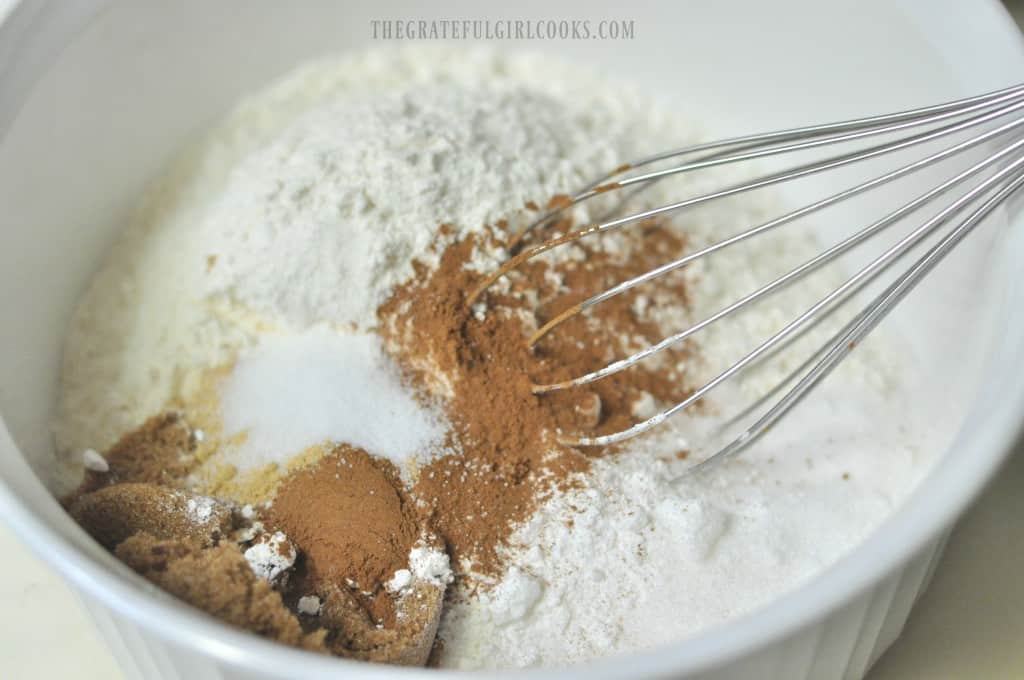 In separate bowl, combine eggs, water and vegetable oil. Mix well, then add to dry ingredients and stir until combined.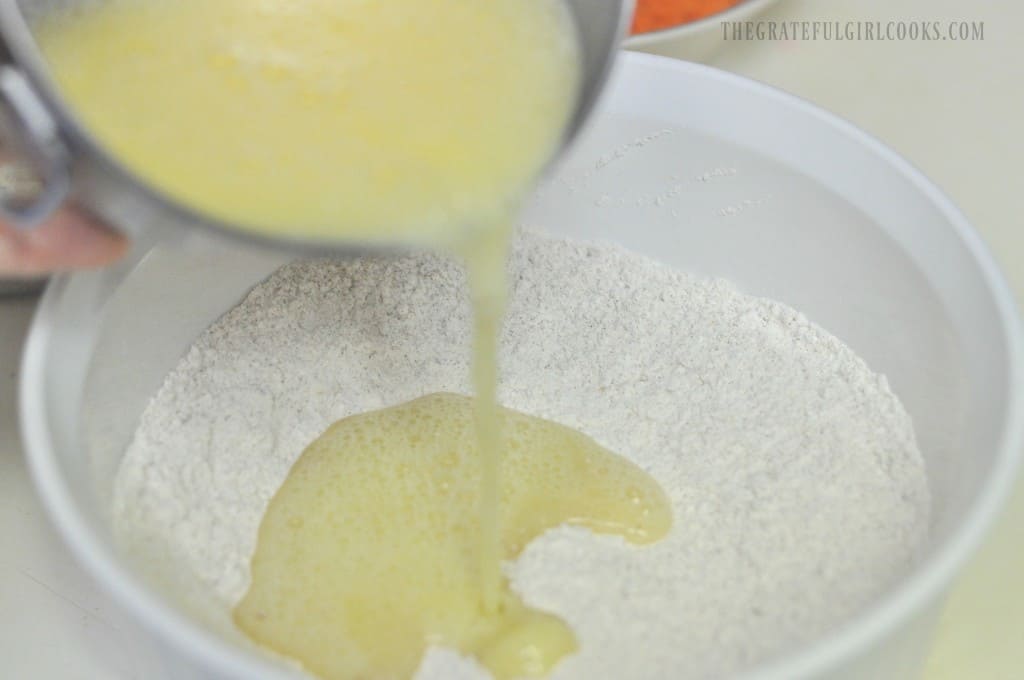 Add grated carrots to the batter and stir to incorporate them into batter.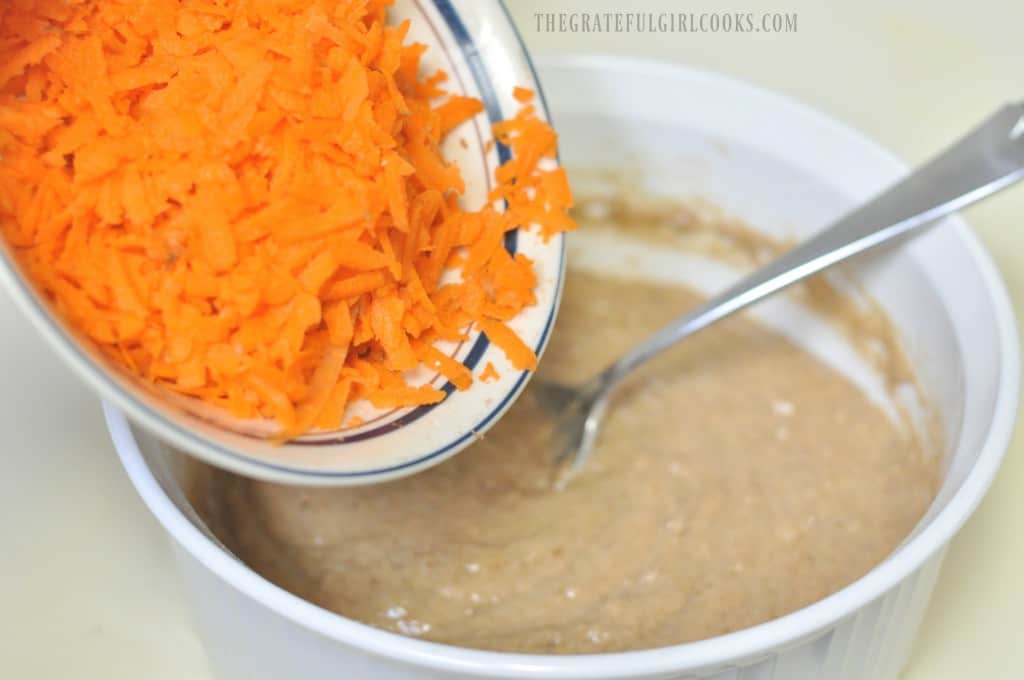 Place a small amount (approx. 1-2 Tablespoons) of batter into bottom of each paper-lined cup (just enough to cover bottom).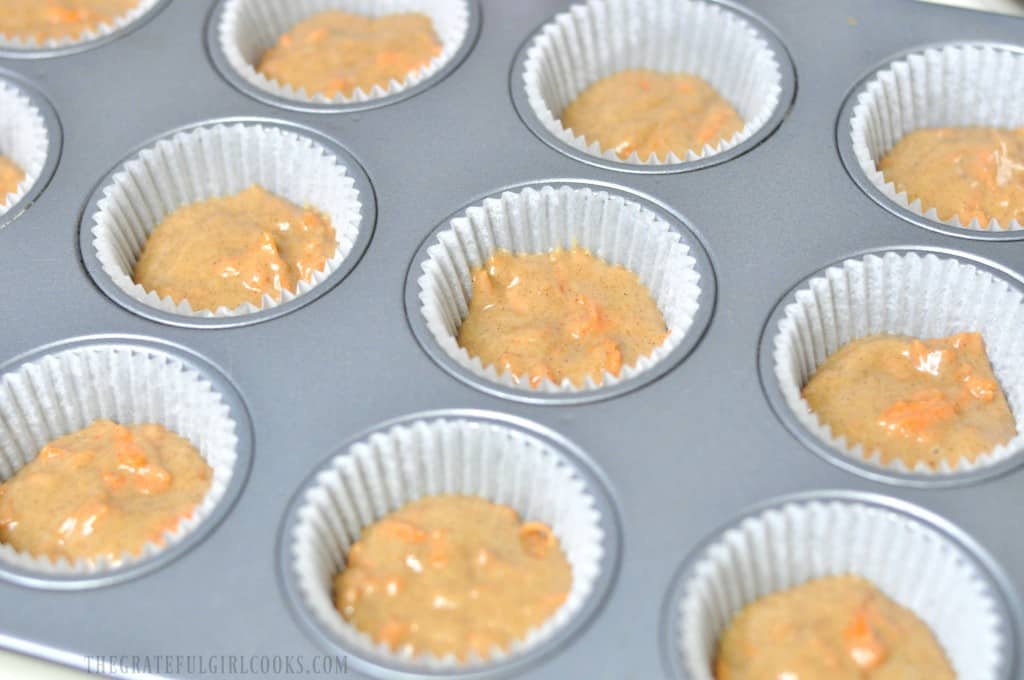 Place a large Tablespoon of cream cheese filling into the middle of each cup, then cover with more batter. I used a small dookie dough scoop, but forgot to take a pic with the cream cheese filling showing… sorry!). You want the muffin cups to be about 3/4 of the way full when done.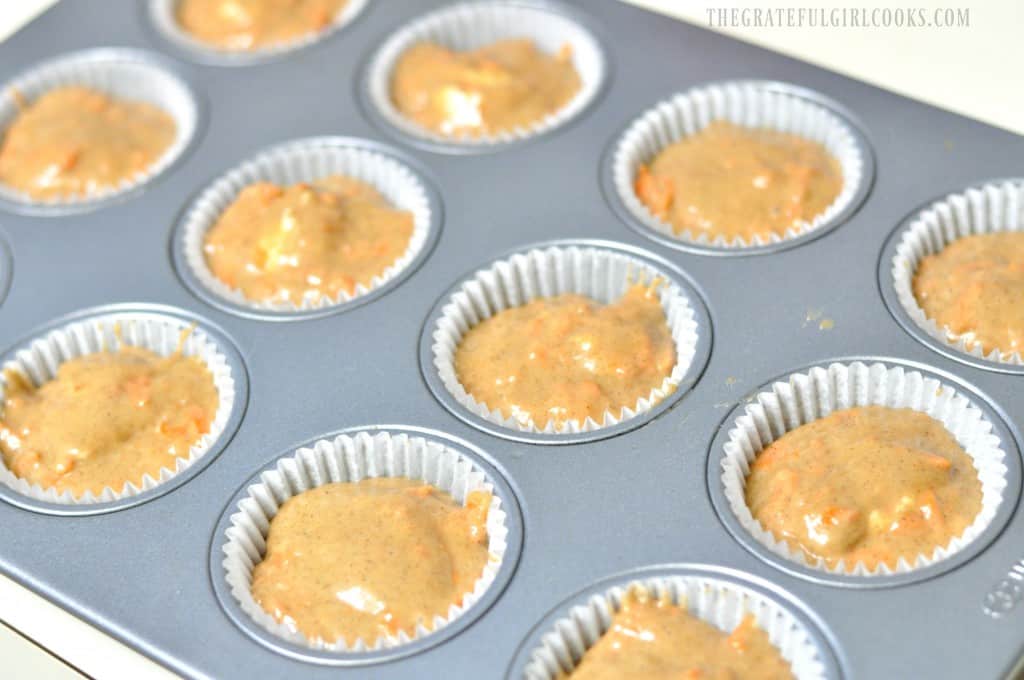 Evenly divide the streusel topping over the top of each muffin. I used my fingers to mound it on and cover the surface.  Be sure to use all the topping!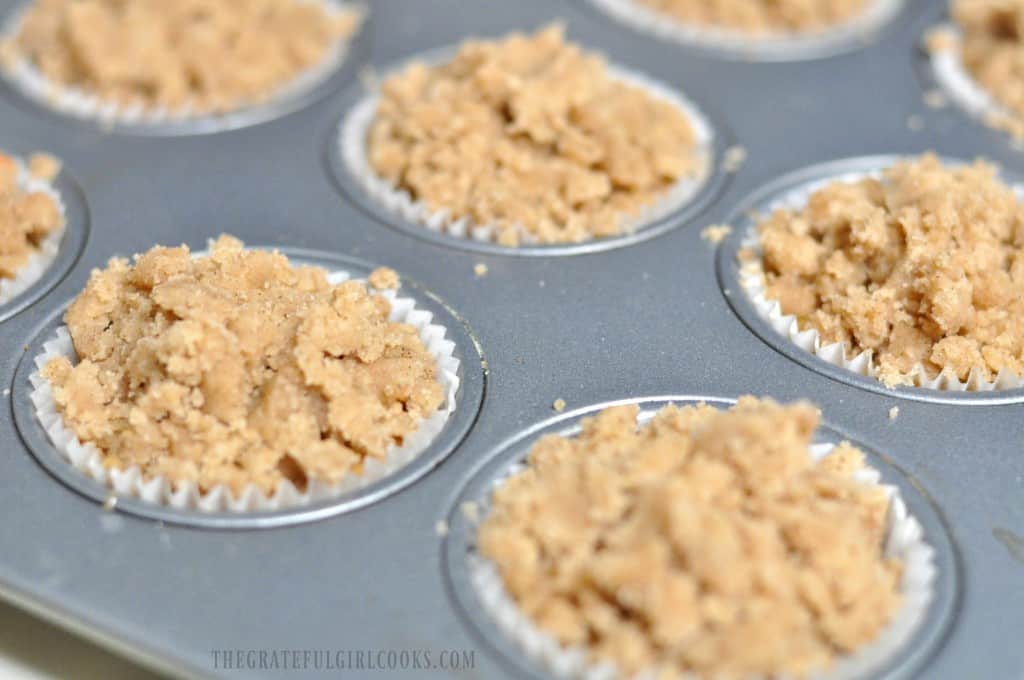 Place the muffins into a preheated 400 degree oven. Bake for 20 minutes, until golden brown and a toothpick stuck into the middle of a muffin comes out clean.  Take the muffin pan out of the oven. Let the muffins cool down for 5-10 minutes in the pan, before carefully removing them to a wire rack to finish cooling. Aren't they cute?
While muffins are cooling, make up a simple glaze by mixing powdered sugar, water, and vanilla in a small bowl until smooth.  When muffins have completely cooled, drizzle the glaze decoratively over the top of each muffin.  Let glaze firm up, then muffins are ready to eat! (***Tip: To help with cleanup, I place a piece of wax paper or foil UNDER the wire rack holding the muffins BEFORE I drizzle them with glaze).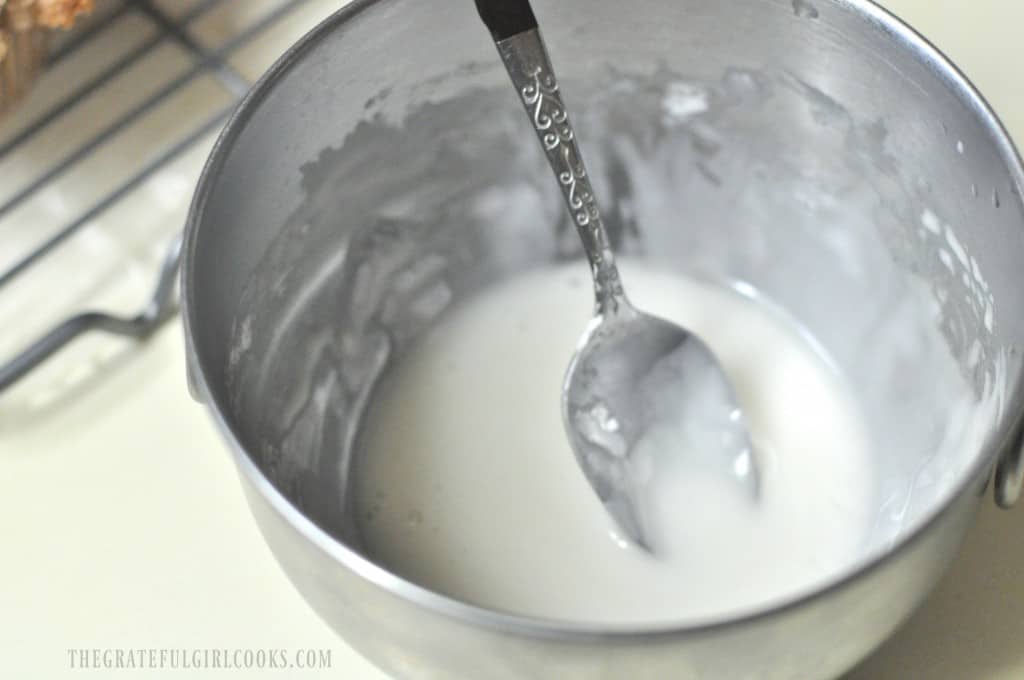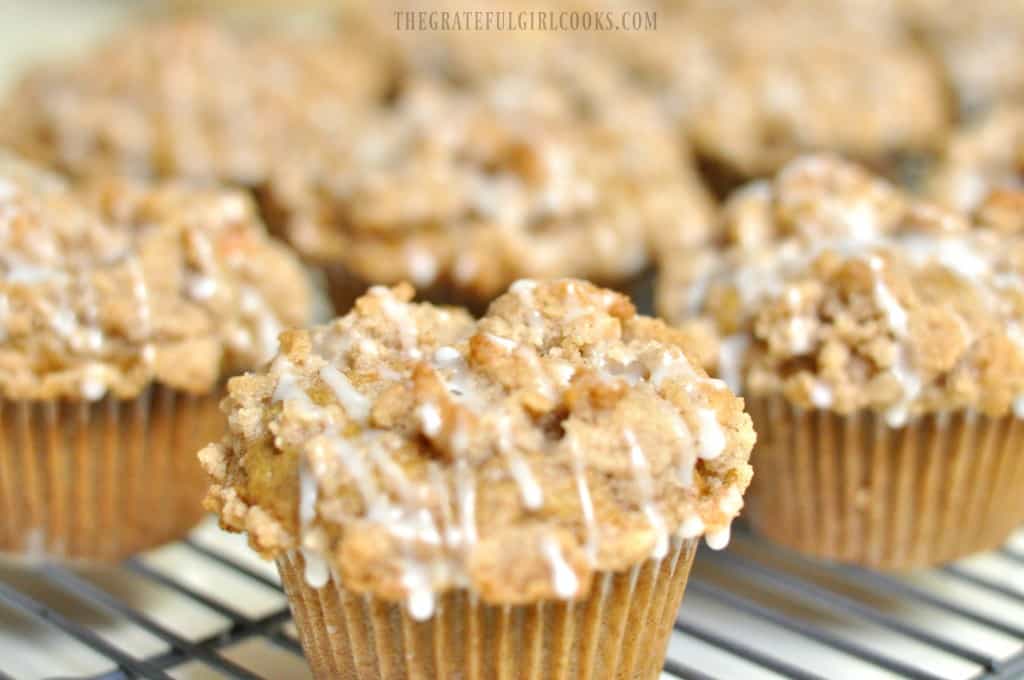 That's it!  See the surprise cream cheese filling that is in the middle of the muffin when you bite or cut into it? YUM.  It makes these muffins absolutely PERFECT!!!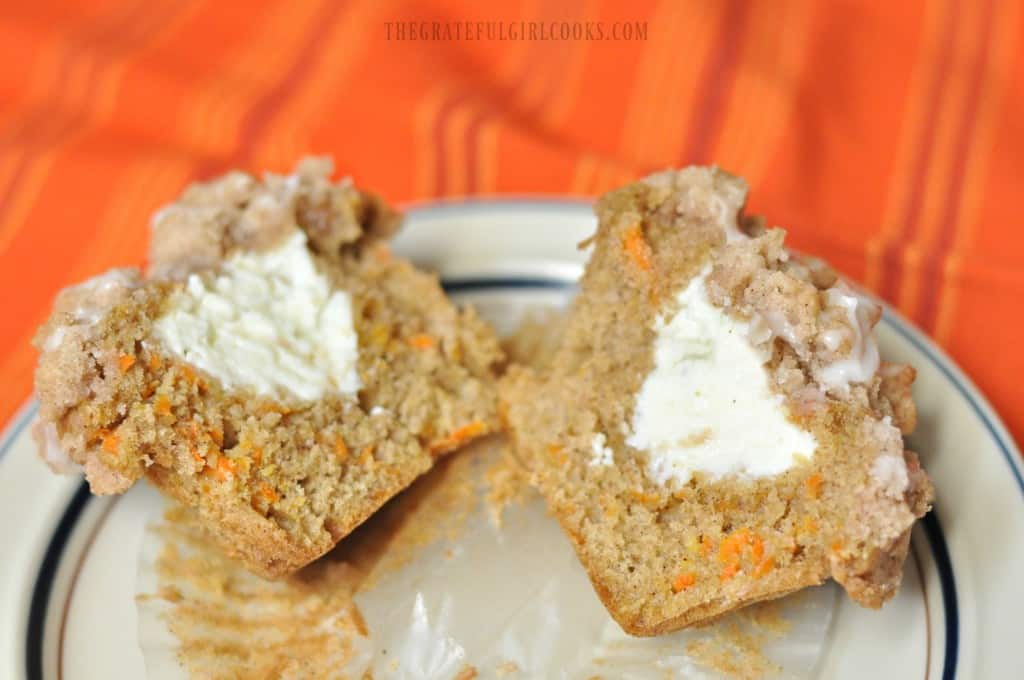 We've been enjoying these breakfast muffins for several days now. I will definitely be making them again. Yes… they are THAT good!  If you enjoy carrot cake, you will LOVE these muffins.
I started my day out by taking our little puppy (7 month old Corgi) on a 2 mile walk in the fog and cold morning air. I am extremely grateful for no rain this morning (we're a bit waterlogged – we've already had the most rain of any February on record in Oregon… ugh!). Hope you have a great day, friends.  Make each minute count – make a difference in someone's life!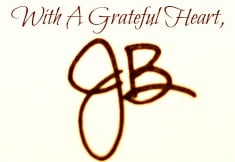 Recipe Adapted From:  http://omgchocolatedesserts.com/carrot-cake-muffins-with-cheesecake-filling/

Save
Save
Save
Save
Save
Save
Save
Save
Save
Save