Well, the New Year has started, and the first NEW recipe I've tried in 2015 is this one for Coq au Vin (Chicken and Wine).  And let me tell you, this was a fantastic dish! My husband is still raving about it (he studied French, so I had to ask HOW to pronounce the name of this dish)!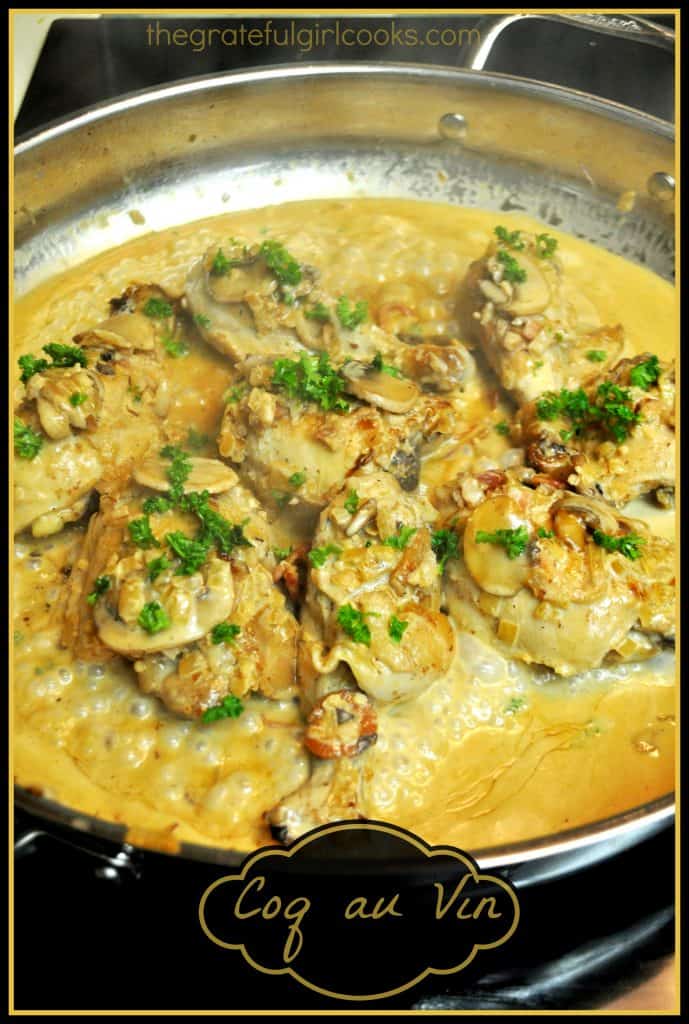 Coq au Vin is usually cooked in burgundy wine, but in one region of France (Alsace), it is typically cooked with Riesling (a white wine). This is THAT kind of recipe, and I love the color of this sauce, when paired with the browned chicken. The recipe is fairly easy… just a matter of following the steps in order, until you have this wonderful entree!
When I cooked this for dinner a couple of days ago, our house smelled absolutely incredible! I mean… how can you not love the smells of braising chicken, cooking away in a creamy wine sauce, complete with bacon, garlic, onions and mushrooms? Seriously ridiculous! A few hours AFTER dinner, my husband went outside to get something out of our car, and when he came back into the house, he said, "Oh my gosh… the house smells soooo good! Yeah… trust me, it smells THAT good!
I found this recipe on Pinterest a while back, and finally got around to trying it as my first "newbie" recipe of the New Year… boy am I glad I did! I am positive I will be making this again… not only does it taste wonderful, but it smells AMAZING, and I think it looks rather elegant, also!
Sure hope you will give it a try… I think you are gonna love it!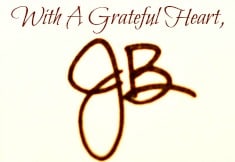 Recipe slightly adapted from: http://simply-delicious-food.com/2013/06/26/nigel-slaters-coq-au-riesling/

Save
Save