Writing this post made me laugh…my entire life I have despised (I know, harsh words!) tomato soup. Really, really despised it. I am married to a guy who loves it. Go figure! But the truth is… I have come to love the taste of this Creamy Tomato Basil Soup!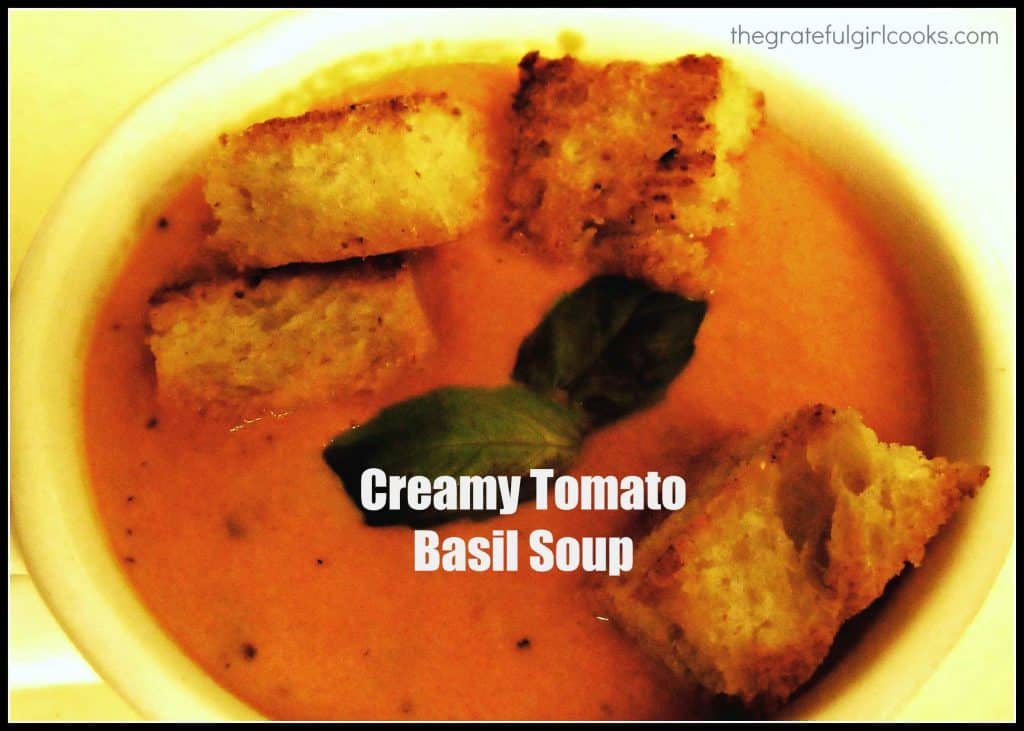 Years ago I worked at a school where occasionally they would serve the students and staff grilled cheese sandwiches with a small cup of tomato soup (might have been the famous "canned" stuff ). Word on the street was the soup was good with grilled cheese alongside, but I could never even bring myself to try the soup; I had such an "ugh" factor going on.
Here's the one I found…and guess what? I actually tried it and it was fantastic…who knew?
All I know is this was EASY and DELICIOUS. Hope you will give it a try!
Save
Save
Save
Save