I LOVE french fries, which is both a blessing and a curse. A blessing because Crispy Homemade French Fries are easy to make and delicious, and a curse, because they are easy to make and delicious! See my dilemma? Uh Huh.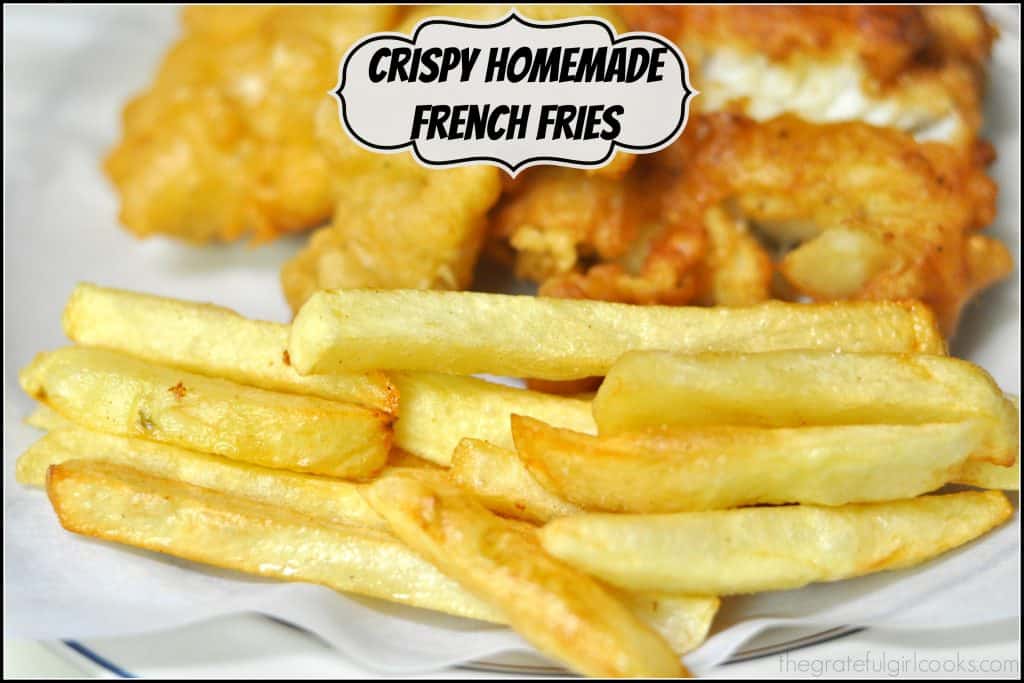 I tried a recipe for beer battered fish last year, and ended up making some homemade fries (chips) to serve on the side. Boy, oh boy… they were delicious, and actually very easy to make.  Crispy on the outside… soft on the inside. Thought I'd share it with you.  Here's how you make 'em:
Peel, rinse, then cut potatoes, by slicing potatoes lengthwise into 1 inch slices, then cutting each slice into finger thickness sized strips. Dry the potatoes as much as you can by patting them dry with paper towels.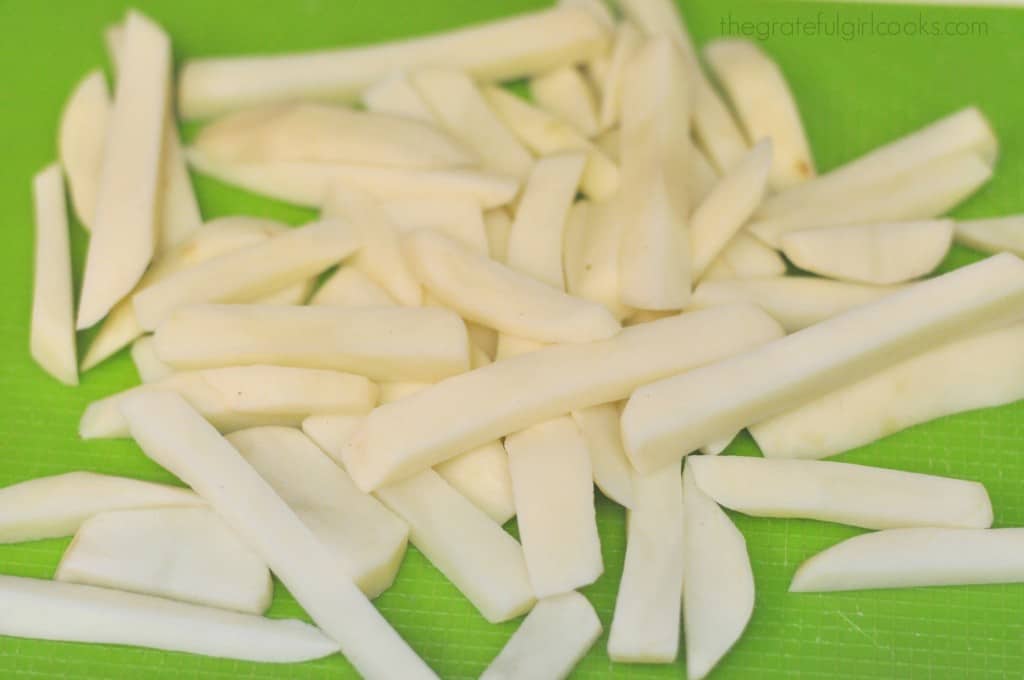 Heat oil in large skillet or stock pot until it reaches 350 degrees. I used my electric skillet, which has a temperature gauge on it. (No electric skillet? Try using a meat or candy thermometer to get the accurate temperature). To ensure you get a good "fry" on the potatoes, make sure oil is heated to 350 degrees.  Carefully put cut, dried potatoes into hot oil. Let them cook for about 8 minutes, turning to cook on both sides.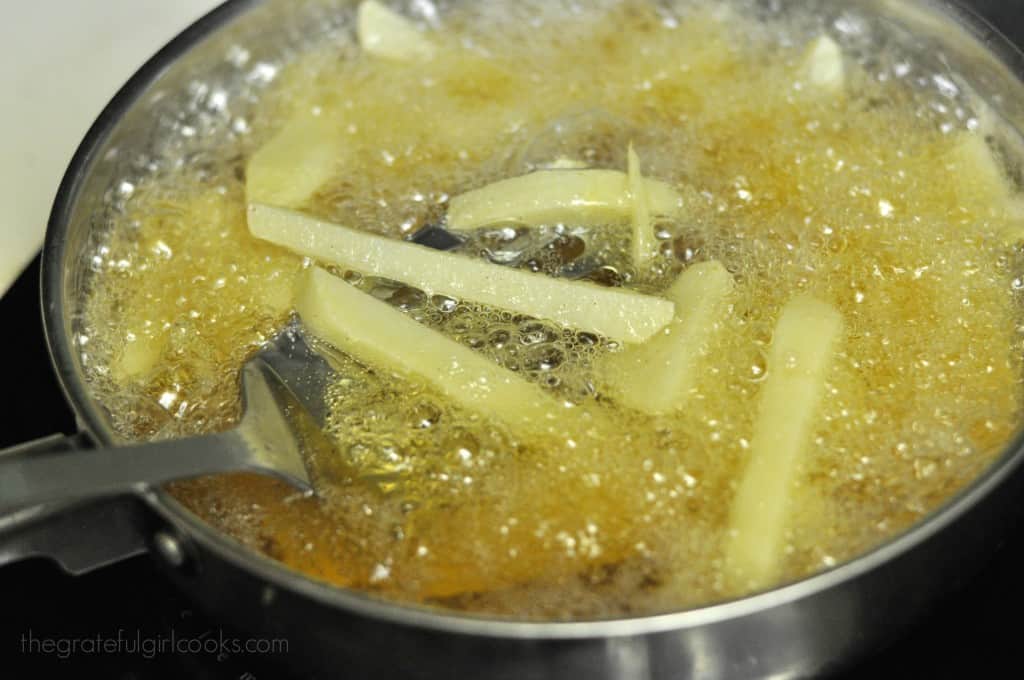 Remove potatoes from hot oil (Use a slotted spatula or slotted spoon to help remove them).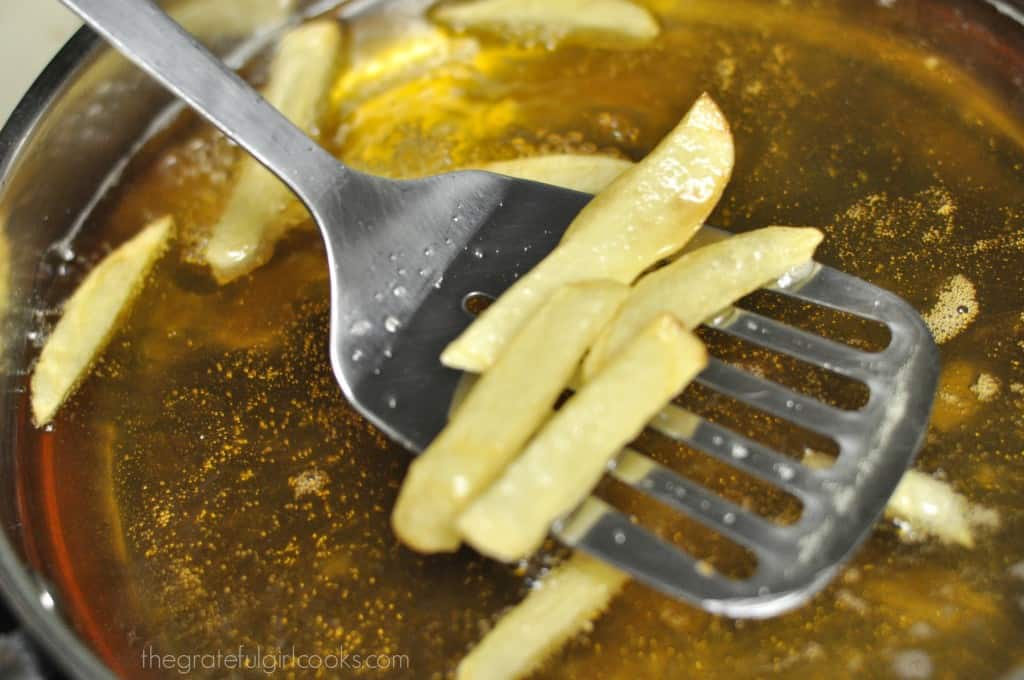 Place hot potatoes onto a baking pan or a wire rack with paper towels underneath, to drain the oil off of them (without the paper towels sticking to the fries). Then let the fries rest on paper towels for just a minute while you reheat oil back to temp.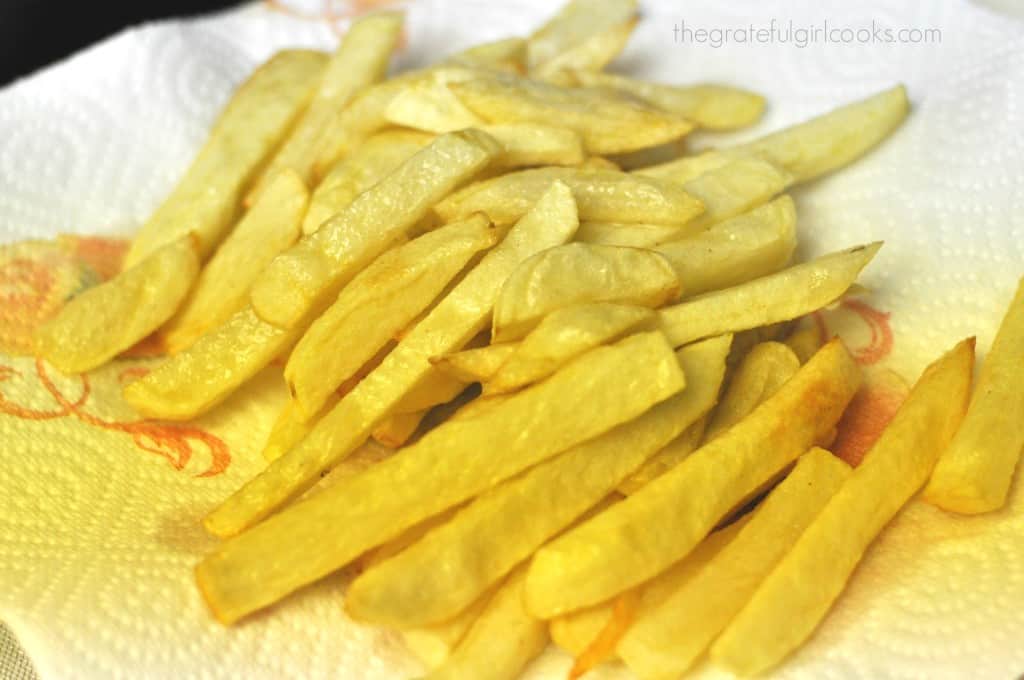 Heat the oil back to 350 degrees. Once oil is at temperature again, carefully add the fries for a second cooking (this is what gives them a crispy texture on the outside). Cook for 3-4 additional minutes, until crispy and hot! Remove chips and drain on paper towels once again.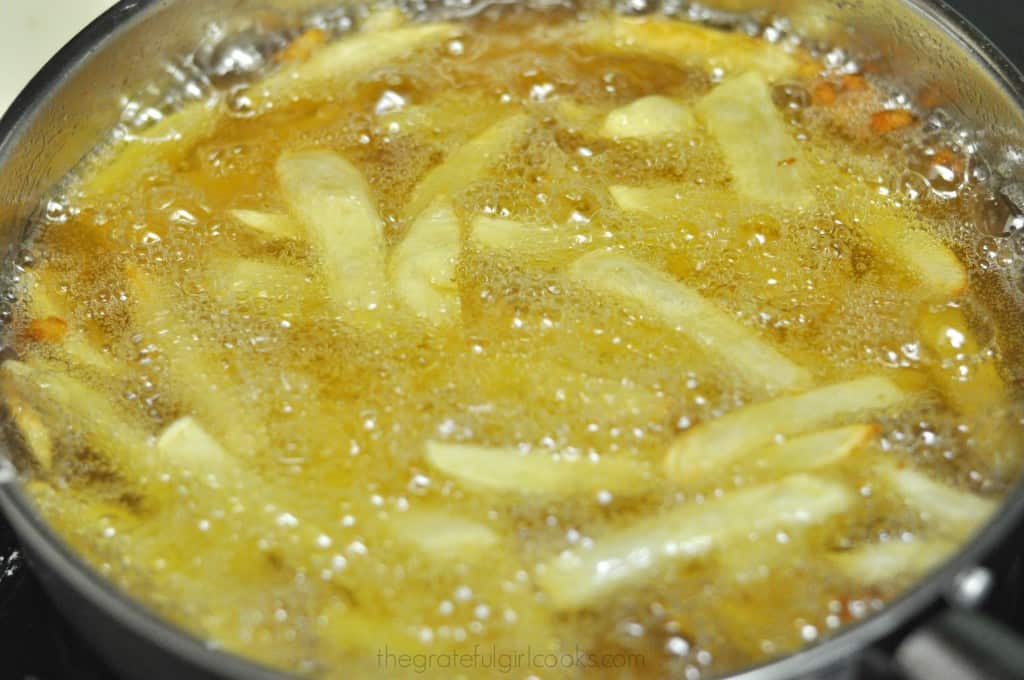 Season to taste with salt (or seasoning salt). Serve and enjoy your crispy homemade french fries!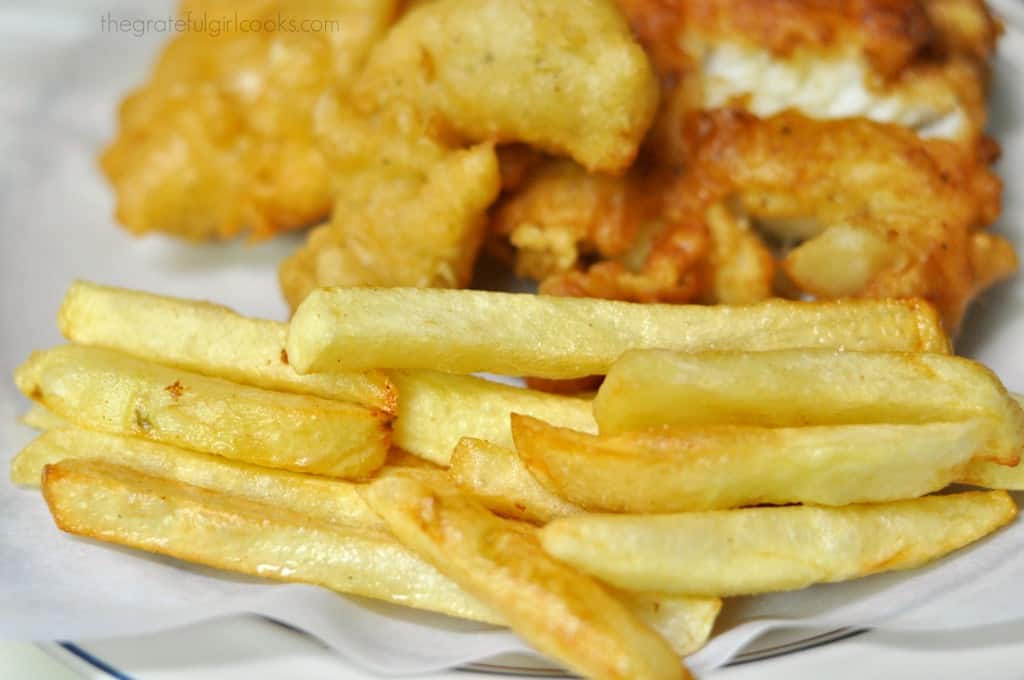 It's really easy to make your own delicious and crispy fries at home… the key is cooking them twice and the temperature of the oil being ACCURATE and hot enough.  If I can do it, so can YOU.  Hope you have a great day, and please pass the ketchup to dip my fries in, okay?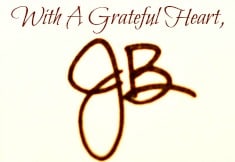 Save
Save
Save
Save
Save
Save
Save
Save
Save
Save
Save
Save
Save
Save
Save
Save
Save
Save
Save
Save
Save
Save
Save