I made some Crock Pot Refried Beans recently. From scratch. No cans involved. Guess what? They were absolutely delicious!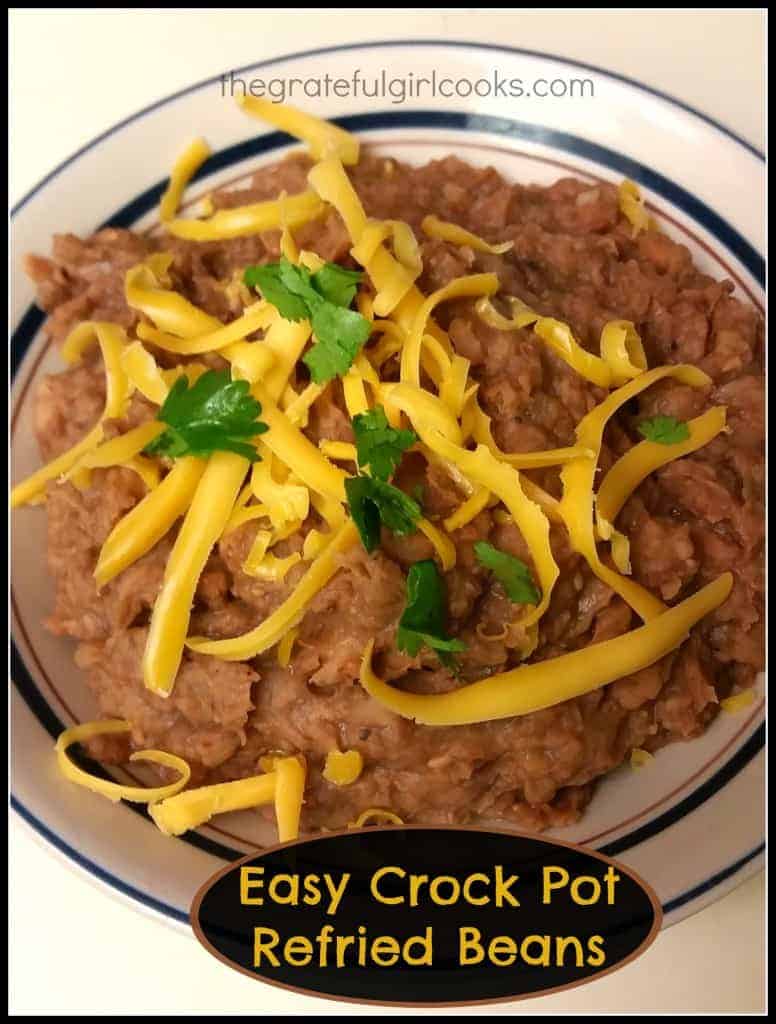 Really… these refried beans taste fantastic, they are inexpensive to make, and EASY!
I have been reading through a great book I own called "100 Days Of Real Food", by author Lisa Leake, and came across this recipe for non-fried, refried beans, made from scratch. The recipe can be thrown together in about 10 minutes in a crock pot, then the beans, etc. are slow-cooked for 8-10 hours, then lightly mashed, then served. How easy is THAT???
I started my crock pot when I got my morning coffee, and we enjoyed them with our evening meal later that day. They were so good! When the beans were ready, I took out half of them, mashed them and served them with cheddar cheese melted on top. I took the other half of the beans (which were still in the flavored broth and served them just as they were (un-mashed) to my husband (because that is his favorite way to eat pinto beans). The cost of a bag of dry pinto beans is minimal, and this recipe produces just under 4 cups of refried beans, so it is a great budget item, too! And, seriously, these beans are amazingly good! We have used them with tacos, burritos and tostadas, with fantastic results.
I will be making refried beans this way from now on. I really hope you will try making refried beans from scratch. They are inexpensive to make, and are absolutely delicious!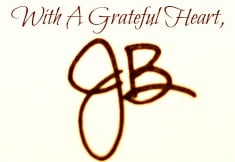 Recipe Source: "100 Days Of Real Food", by Lisa Leake.(page 155), Published 2014, William Morrow Publishers.

Save
Save