There's nothing like the abundance and great taste of fresh asparagus in the Springtime! It's especially tasty when it is Garlic Infused Roasted Asparagus! Roasted in the oven, with garlic infused olive oil flavor… YUM!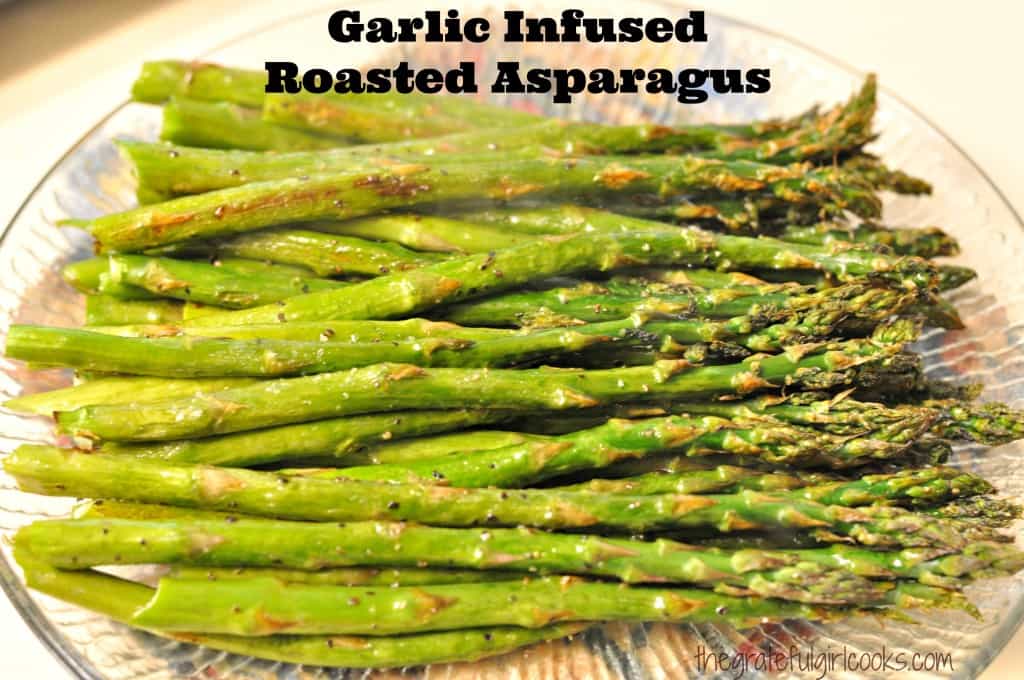 I love fresh asparagus, either steamed or roasted, but roasting it is my favorite way to make it.  It's very simple to make this delicious vegetable side dish. Here's how you make it:
Add olive oil to a small skillet. Turn heat to medium.  Lightly smash 3 medium sized garlic cloves (if small, use 4). Remove the peel, then add the smashed cloves to the oil in skillet. Cook until the oil starts to get bubbly around the garlic pieces. Once it starts bubbling, turn the heat down to LOW. Continue cooking until it gets heated through, but do not let the garlic turn brown or burn (if you overcook the garlic it will become very bitter tasting!)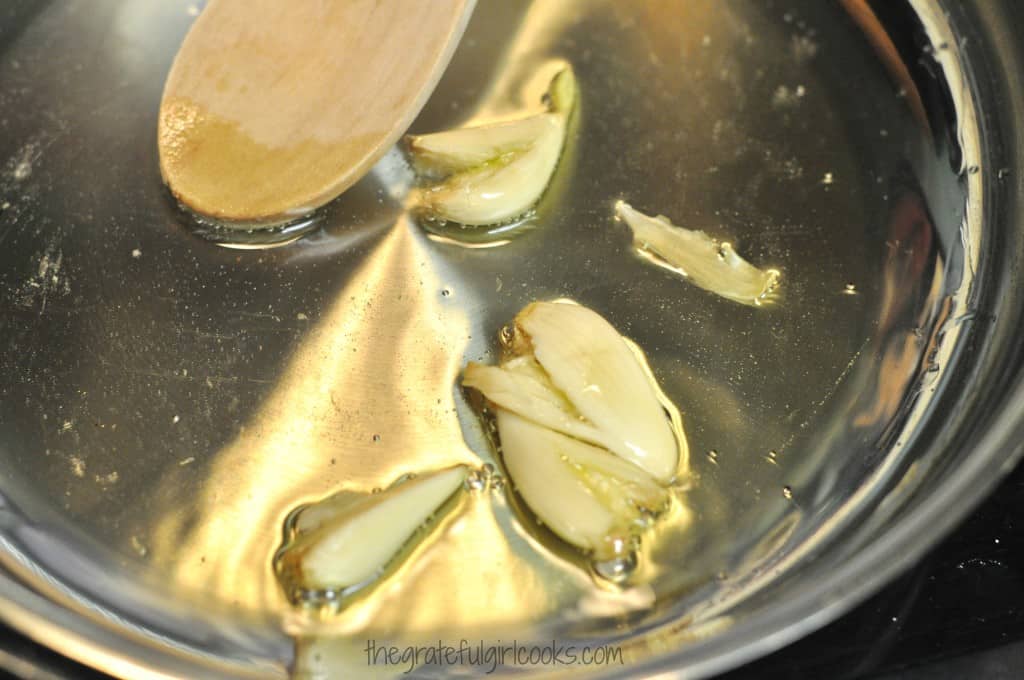 Once the oil is heated through, remove the garlic from the oil; discard garlic. Trim the thick bottom ends off of each asparagus stalk (I snap the ends). Arrange them in a single layer on a large baking sheet. Pour the garlic infused olive oil over the asparagus.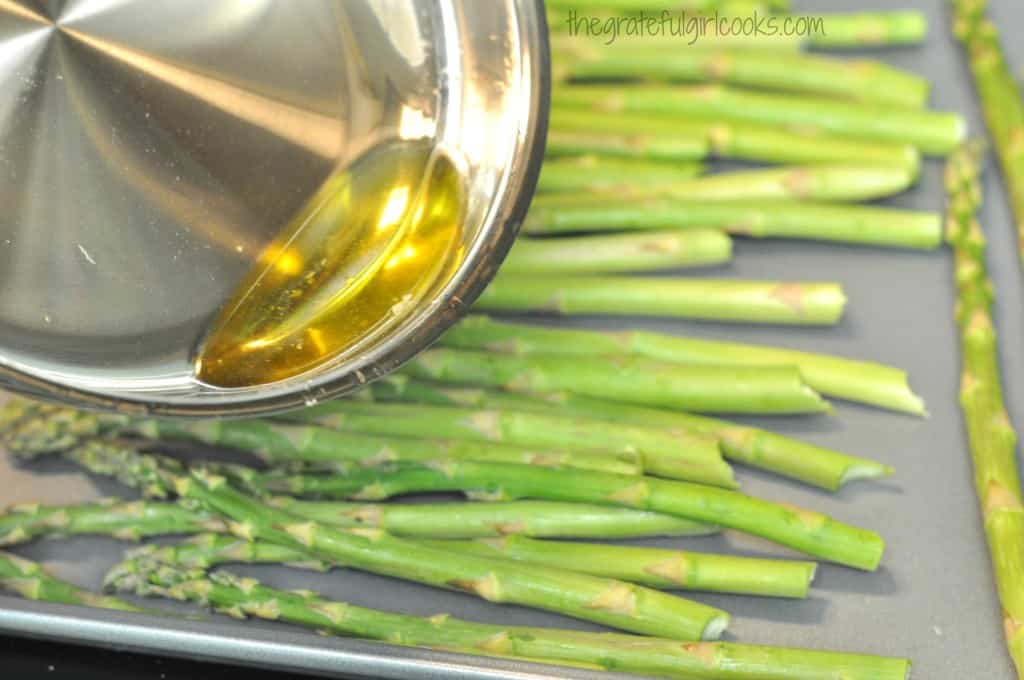 Toss to fully coat asparagus, then season with the salt and pepper.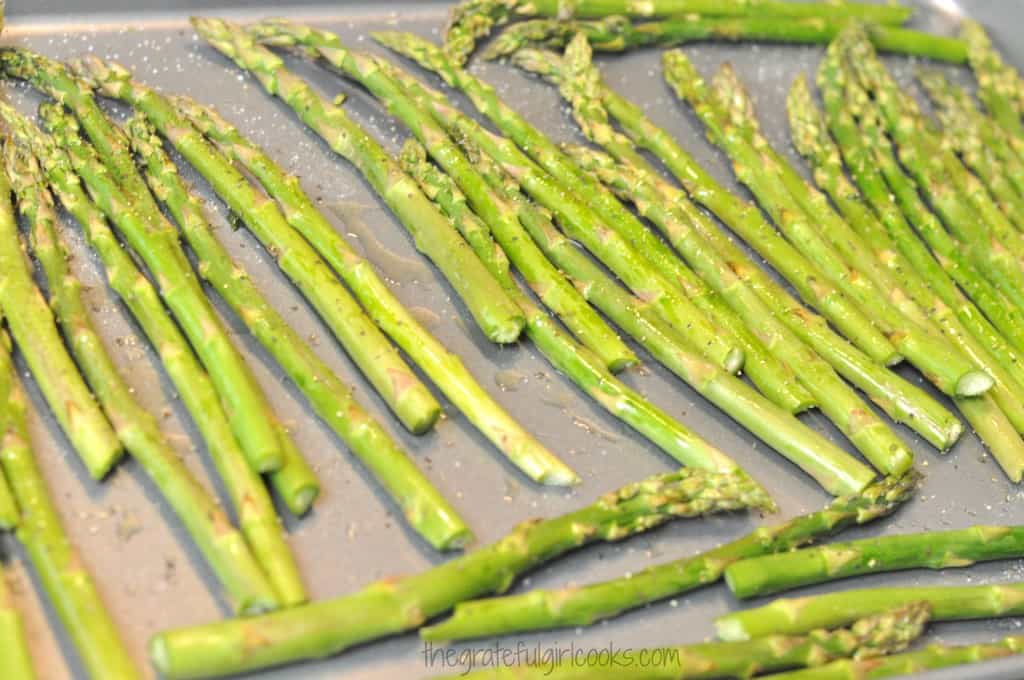 Roast asparagus in a preheated 450 degree oven for a total of 12-15 minutes (time varies, depending on size of asparagus stalks! Keep an eye on them at the 10 minute mark- I once forgot to check on them (got really busy in the kitchen), and because they were teensy, tiny stalks, I killed them. True story! With dinner guests in attendance… oh the horror!).
After the asparagus has cooked for 6 minutes (halfway through cooking time), flip the asparagus over to the other side, and continue baking for the remainder of baking time.   See how the asparagus has begun to roast up in the photo below? This is a good thing!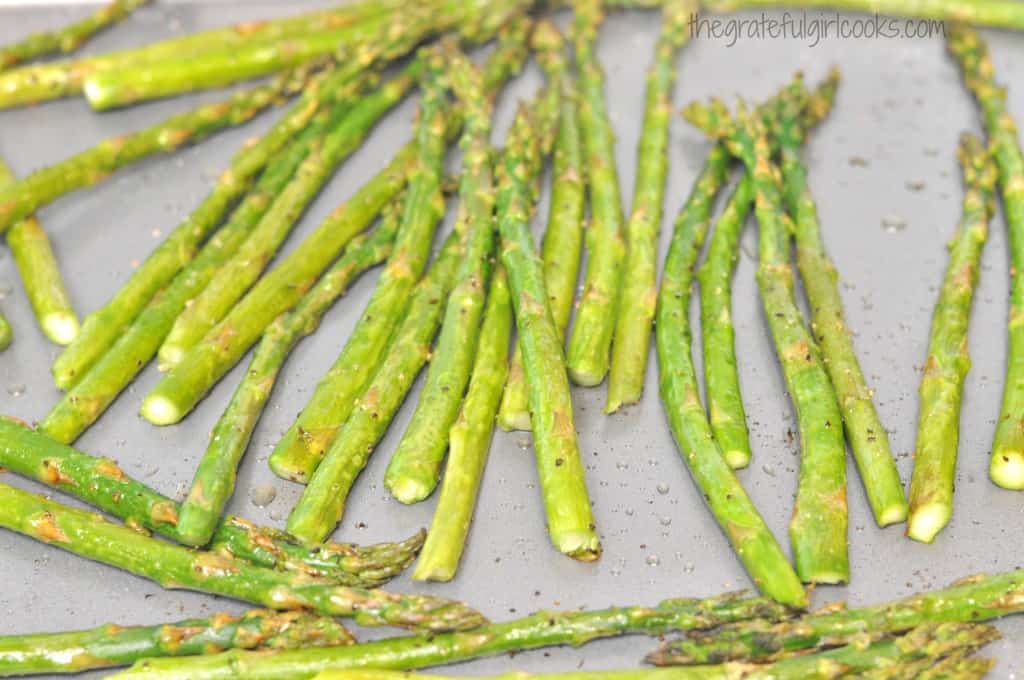 Once the asparagus is done, remove from oven. It's ready to serve! The asparagus is fantastic with a bit of shaved Parmesan cheese on top, too! (When I took these photos I was making this for a meal with a Vegan in attendance (no dairy!), so I left the fresh Parmesan curls off as a garnish), but trust me… it's delicious BOTH ways!
It's a gorgeous day here in the great Pacific Northwest, so I'm gonna head outside in the fresh air and sunshine while it's here!  Have a fantastic day!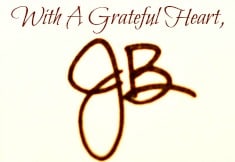 Save
Save
Save