Last week I decided to try another homemade bagel recipe I found on Pinterest. This time I decided to make Homemade "Everything" Bagels… chewy, boiled-then-baked bagels with a mixture of poppy seeds, sesame seeds, minced garlic and dried onion on top.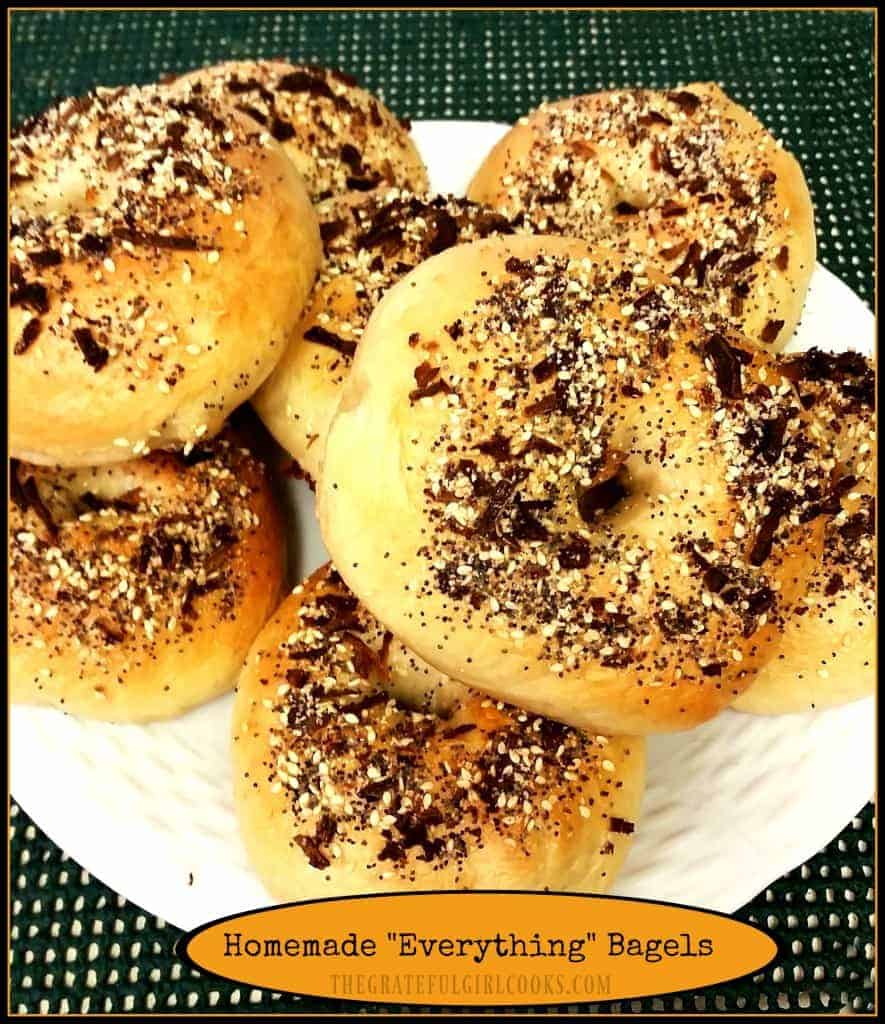 The original recipe I found only used sesame and poppy seeds, but I added dried minced garlic and dried minced onions for a true "everything" bagel taste. YUM!!!  This recipe makes 8 delicious bagels! Believe it or not, bagels are actually fairly easy to make. Most of the prep time is spent hanging around, waiting for the dough to rise.
I decided about a year and a half ago to make my own bagels. I did this to: 1) learn HOW to make bagels, and 2) save some bucks by making my own. A few of the bagels I've made and added to this blog so far include my Gingerbread Bagels, Cranberry Orange Bagels, and New York Style Blueberry Bagels, in case you're interested.
Here's what you do to make these bagels:  First you make the dough. It didn't take long at all in my good ol' stand mixer.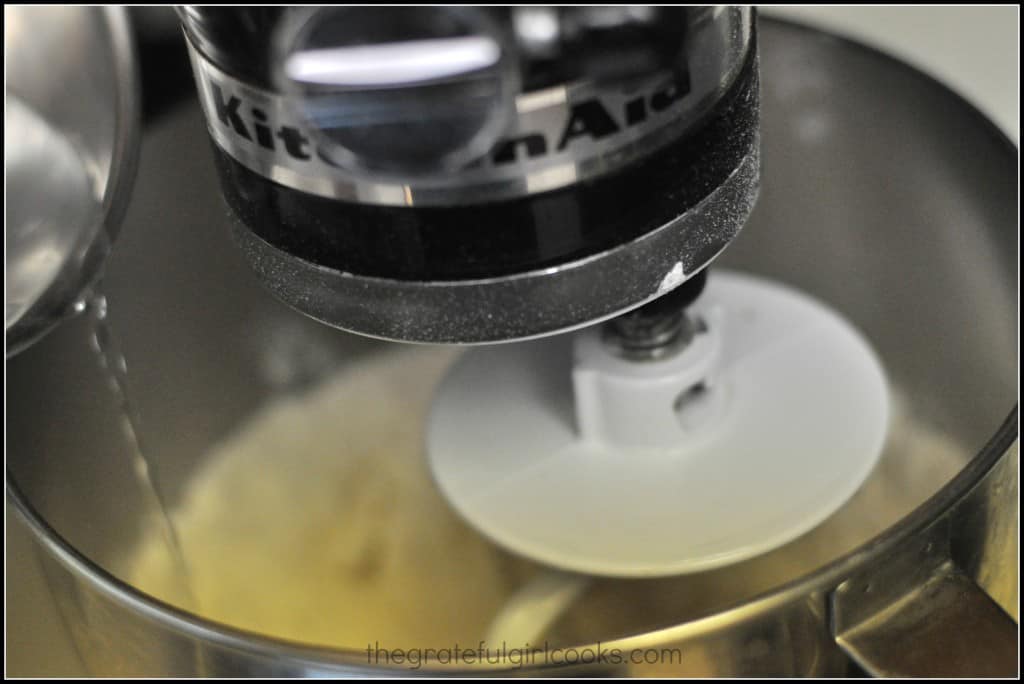 Dough is done mixing. Now you take it out, cover it,  and let it rise for about an hour.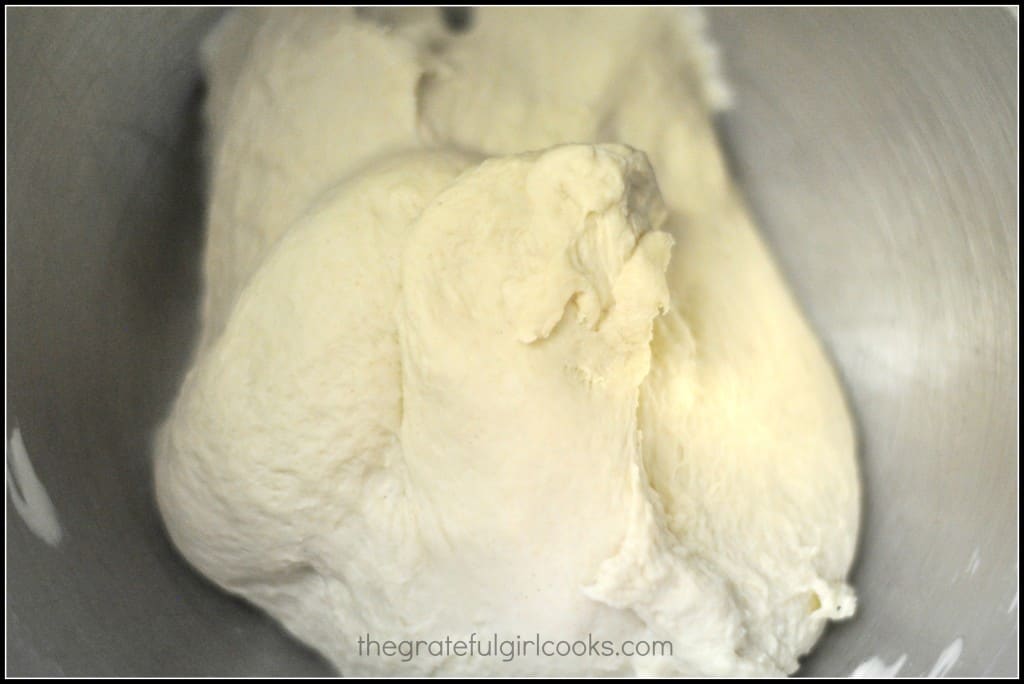 After an hour, dough has risen to nearly double it's size.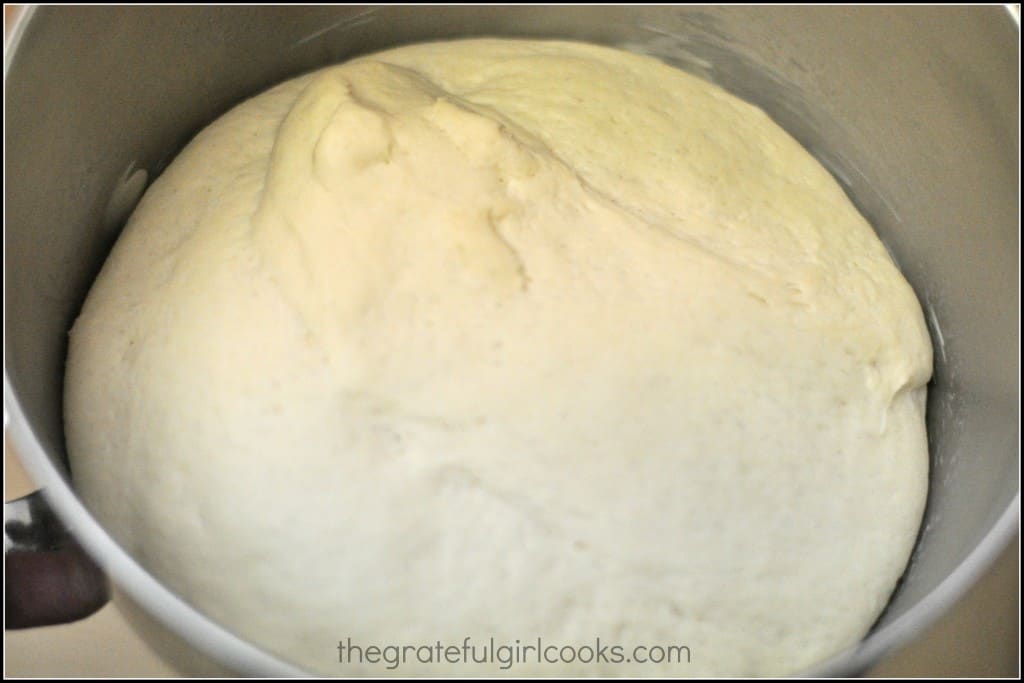 Now dough is deflated with a good punch. It is flattened to remove air bubbles and then rests for 10 minutes.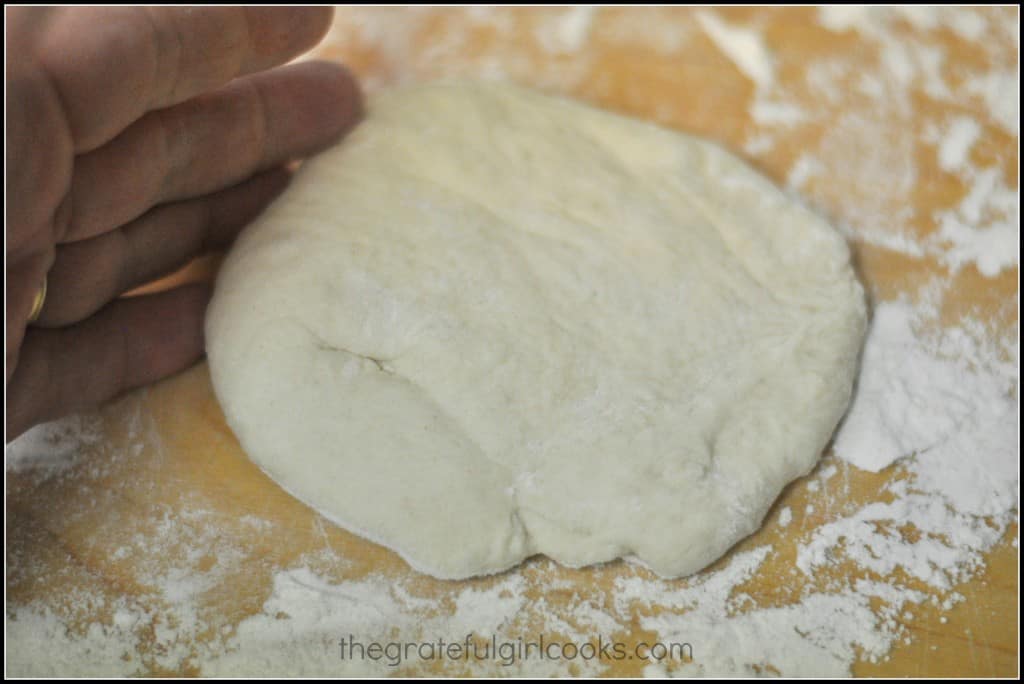 Dough is divided into 8 equal pieces, then each piece is formed into a ball. Using fingers, a hole is opened up in the middle of each dough ball. Dough rests for another 10 minutes.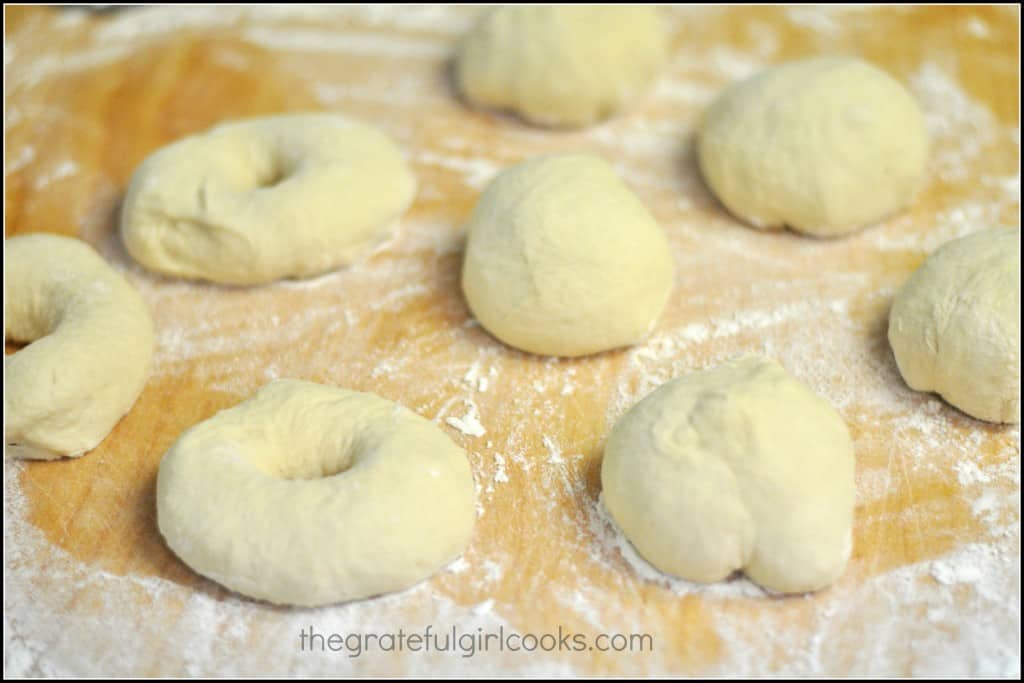 While the bagel dough is "resting", I made up the topping by combining sesame seeds, poppy seeds, minced garlic, and dried onion in a small bowl and set mixture aside.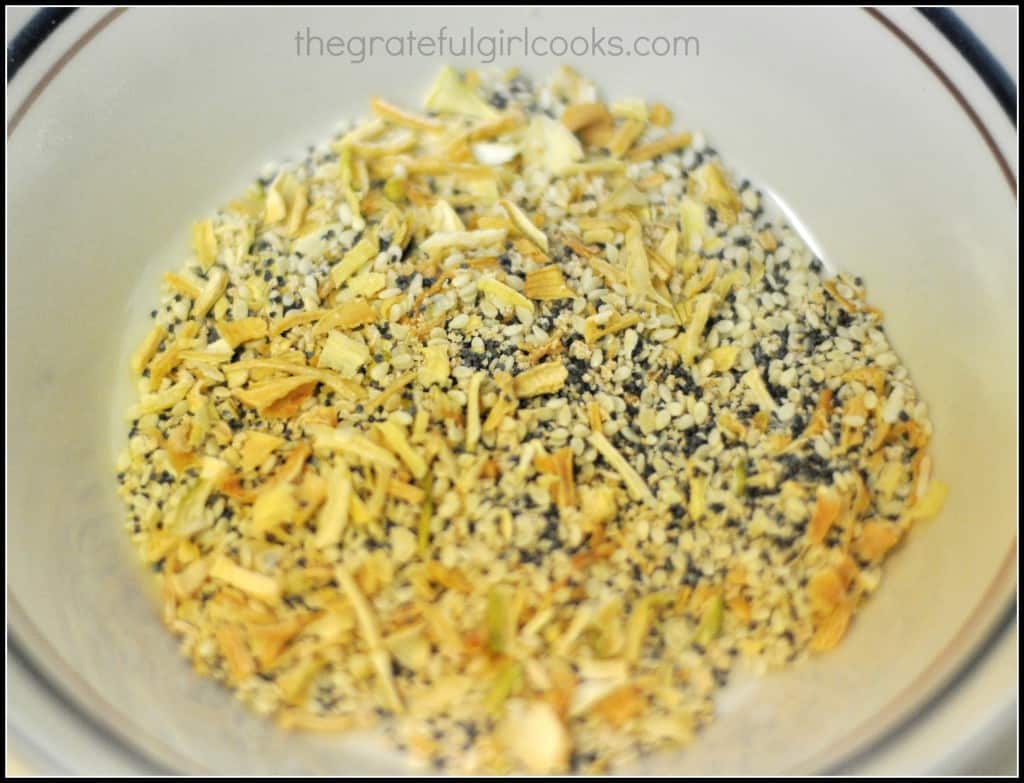 Preheat oven to 425 degrees. Once dough has finished "resting", bagels are placed two at a time into a large pan of lightly boiling water. cooked for 1 minute, then flipped and cooked on the other side for 1 minute.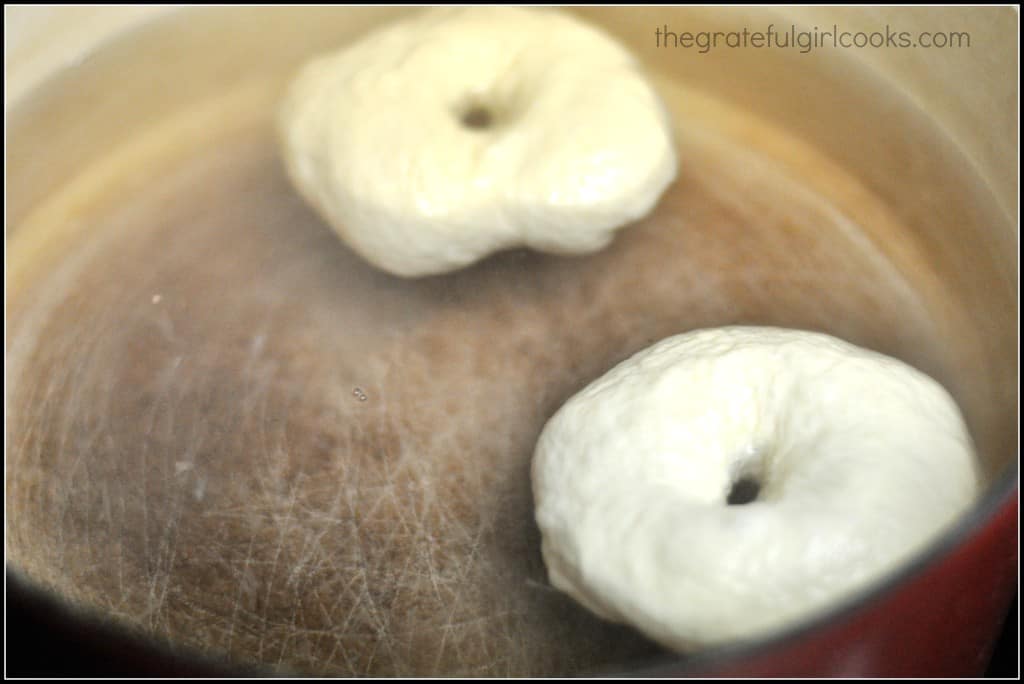 I use two chopsticks to flip the bagels. One on the outside, one in the middle. Works like a charm!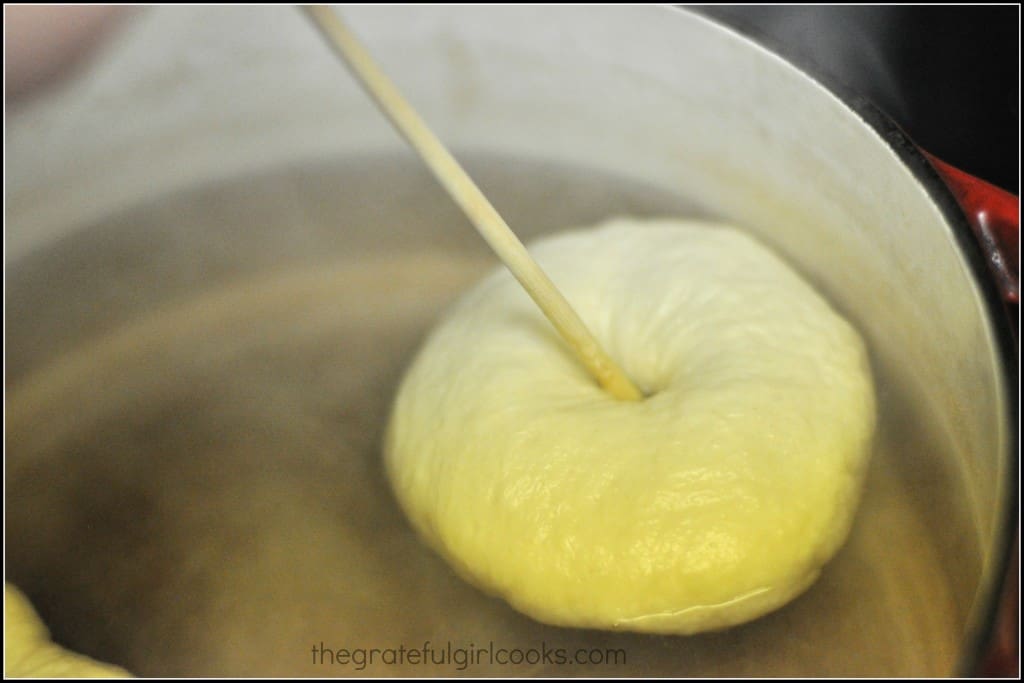 Once bagels have been removed from water, place them on large baking sheet. Sprinkle the top of the wet bagel with the spice mixture, lightly pressing into dough to adhere. Finish boiling the remaining bagels using the same process, until all are done and topped with spice mixture, and ready to bake. They will look like this: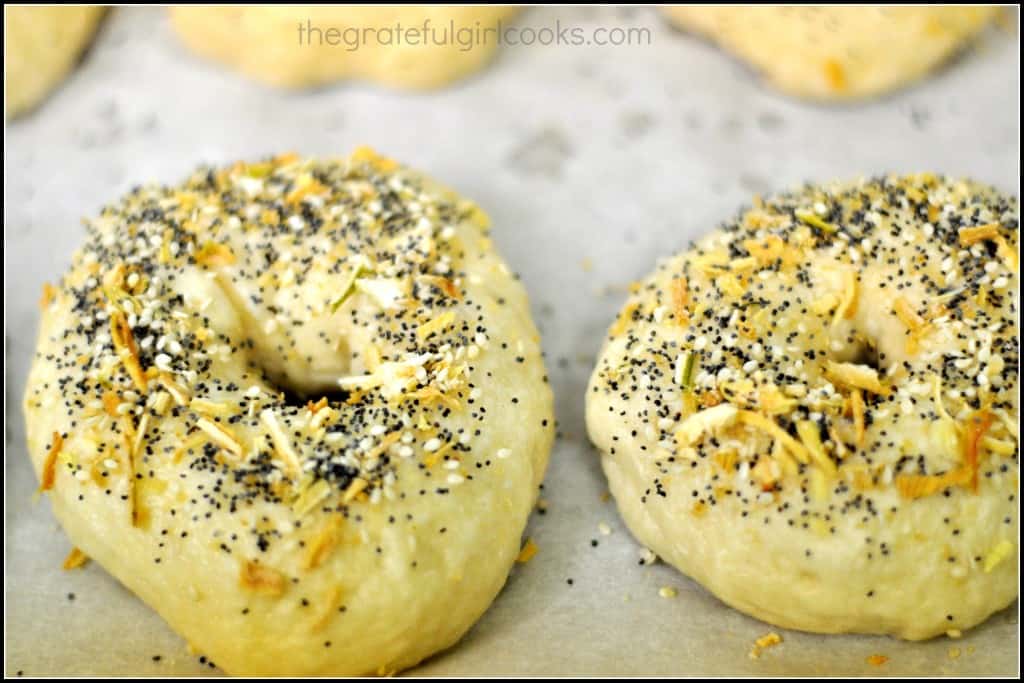 Bake the bagels in 425 degree oven for 22-26 minutes (or until golden brown). Remove to a wire rack; serve, and enjoy!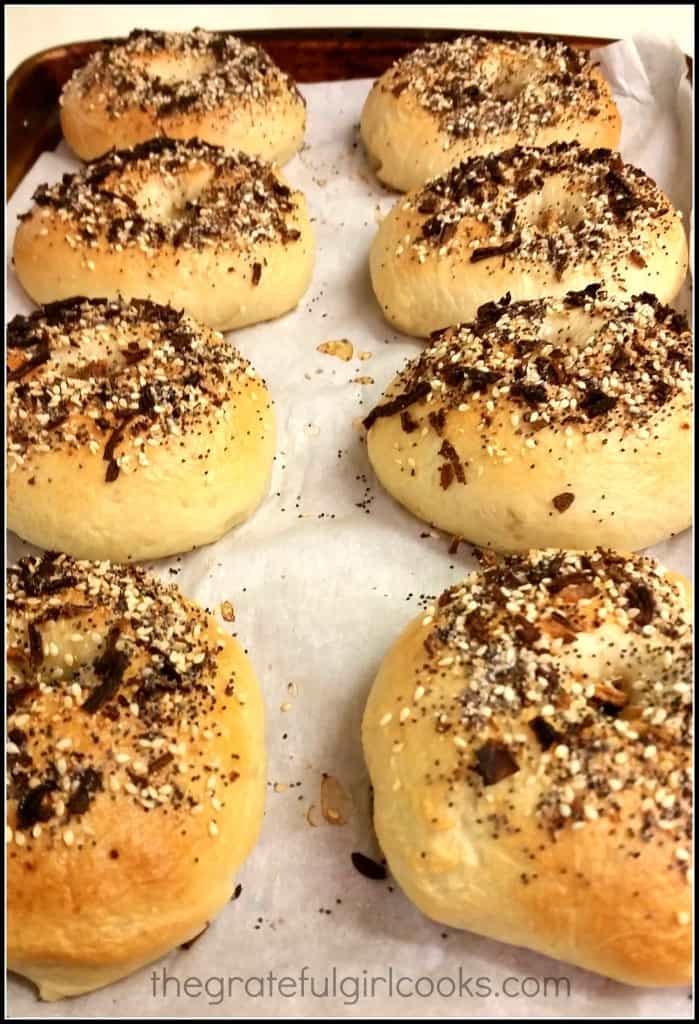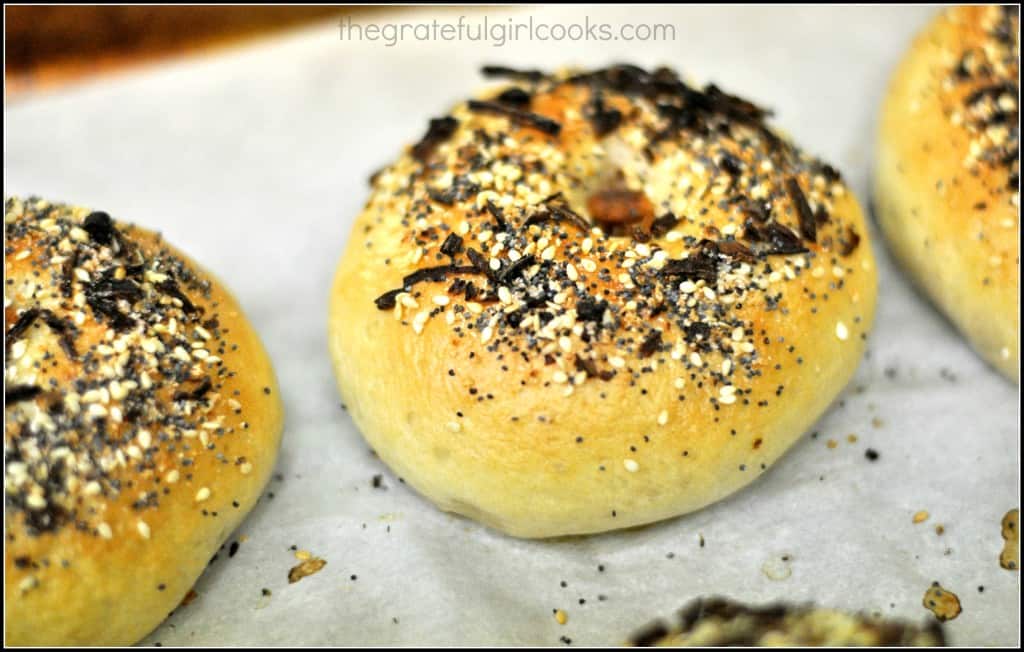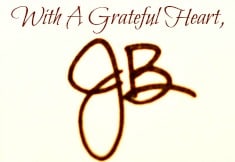 Recipe Source: http://deliciouslyyum.com/two-hour-bagels/

Save
Save
Save