Anyone out there want a JUMBO sized Lemon Coffee Cake Muffin for breakfast? Here's a recipe I found on Pinterest that makes 6 tasty jumbo sized (or 12 small) muffins!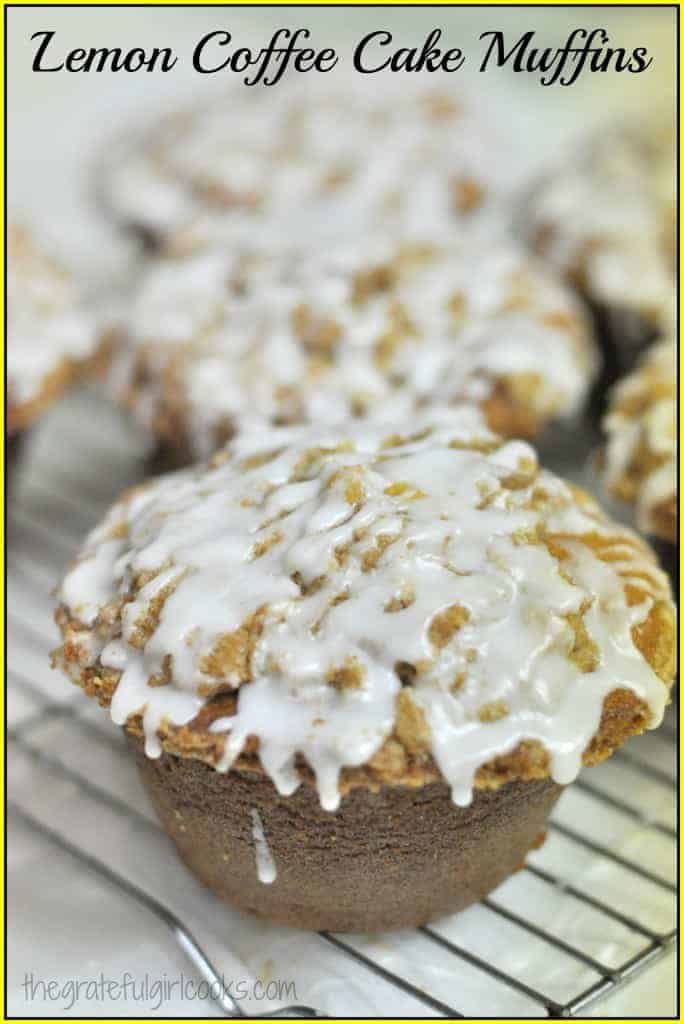 I tried this recipe because it looked good (and I love lemon flavored muffins, cupcakes, scones, etc. You get the picture).  Anyways… I received a jumbo muffin pan (6 cups) as a gift, and was aching to give it a "test drive", so this is the recipe I chose. I made these muffins several months ago, but am just now getting around to posting the recipe.
Here's how you make the 3 components of this recipe (Batter, Streusel, and Lemon Glaze): First, mix up the flour, brown sugar, salt and cold butter for the streusel with a pastry cutter (or a few pulses in a food processor).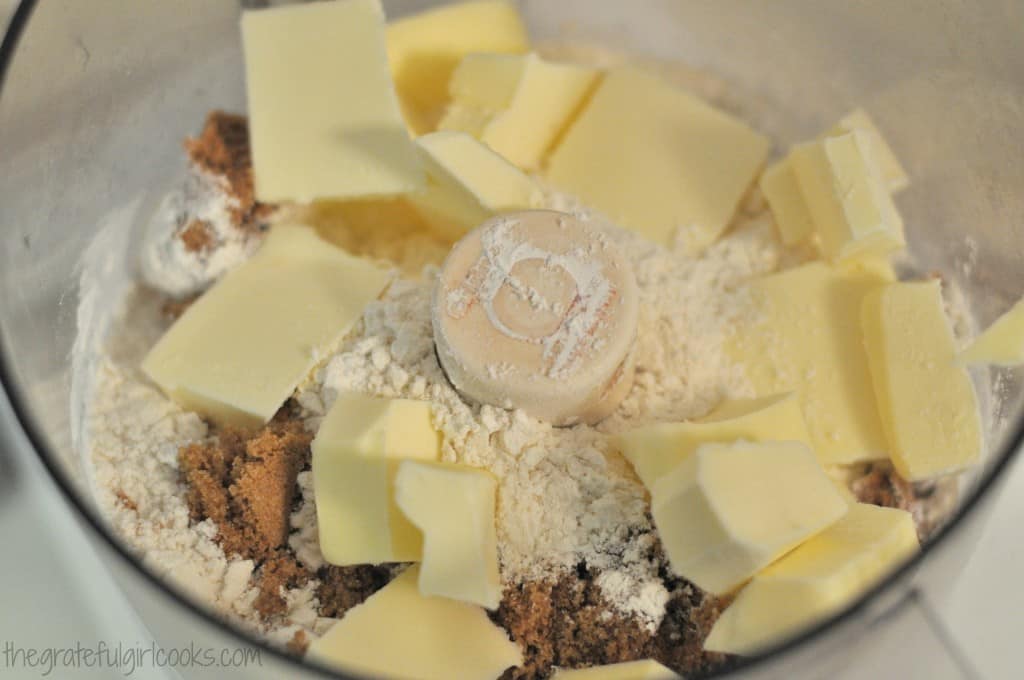 When mixed, the butter in the streusel should be about the size of small peas. Once done, refrigerate streusel until ready to add to muffin tops.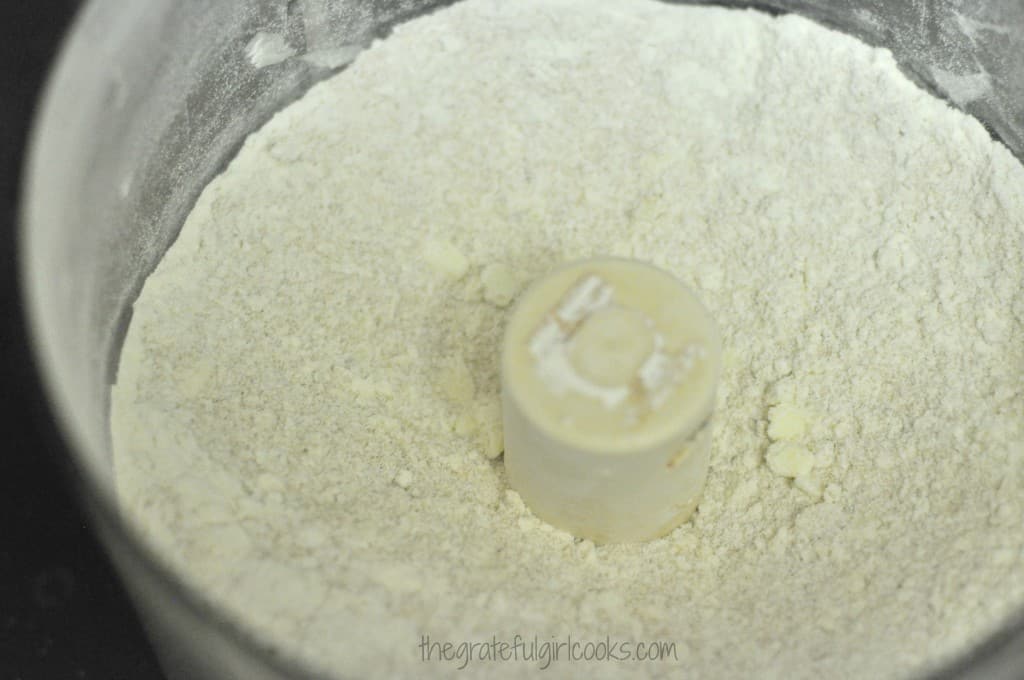 To make the muffin batter, combine flour, baking powder, baking soda, and salt in a large bowl; set aside.  In a mixing bowl (or stand mixer), beat the butter and granulated sugar on medium low until creamy .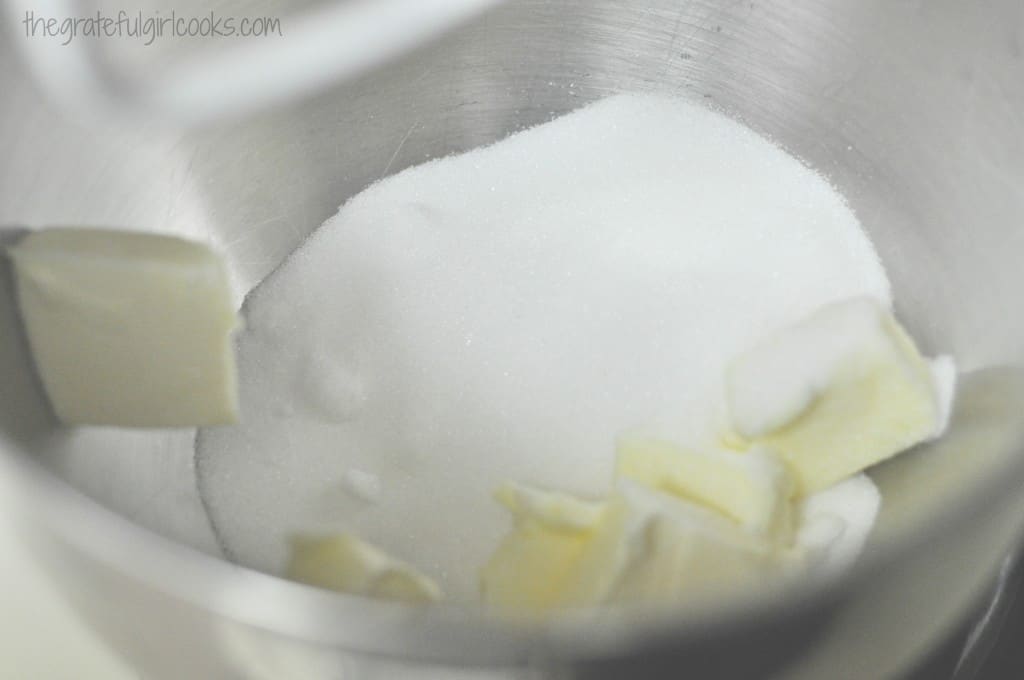 Stir in lemon zest, then add one egg at a time (while beating on LOW). Add vanilla, and blend well (making sure to scrape down sides of bowl). Add 1/3 of buttermilk, then 1/3 of flour mixture, and continue beating on low, adding rest of buttermilk and flour in 1/3 increments until all have been incorporated into batter.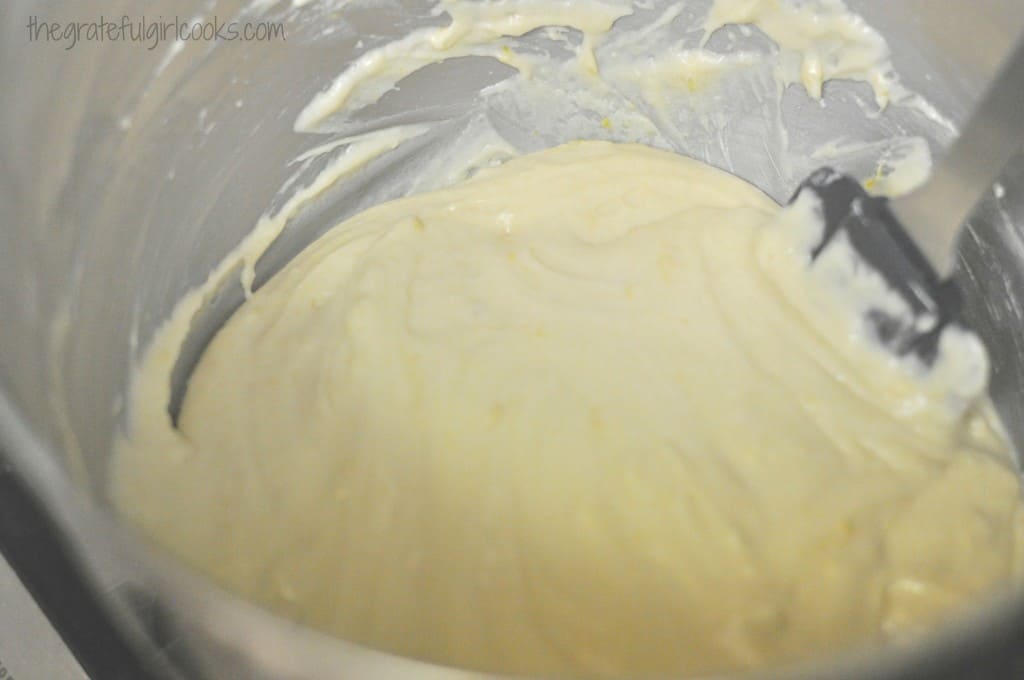 Evenly divide the batter into 6 large greased or buttered muffin cups.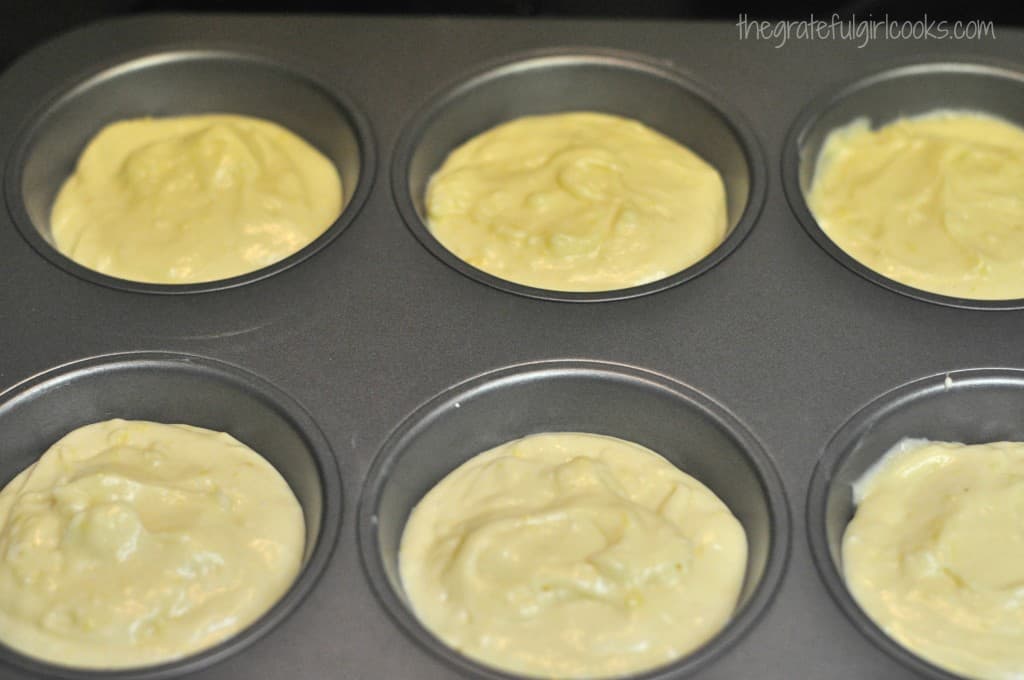 Top each muffin with the streusel topping. Completely cover the top of each muffin. Bake at 350 degrees for 45-55 minutes or until the muffins are done. (I like to stick a toothpick into center of muffin to test for doneness. If it comes out clean, then I know the muffins are done.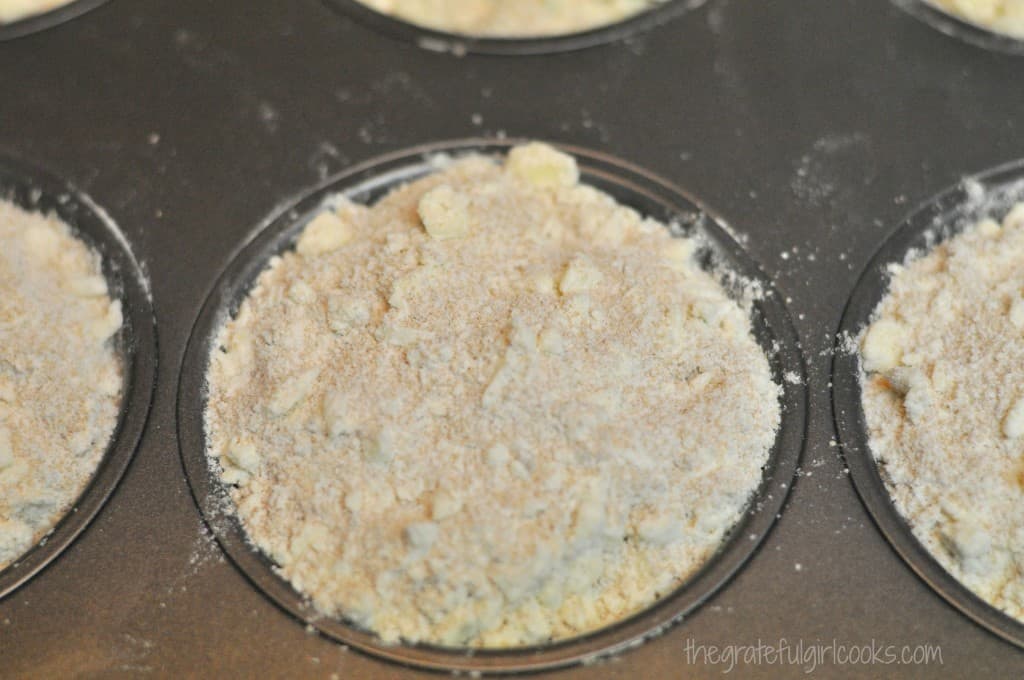 While muffins are cooling, make the lemon glaze, by mixing powdered sugar and fresh squeezed lemon juice until smooth.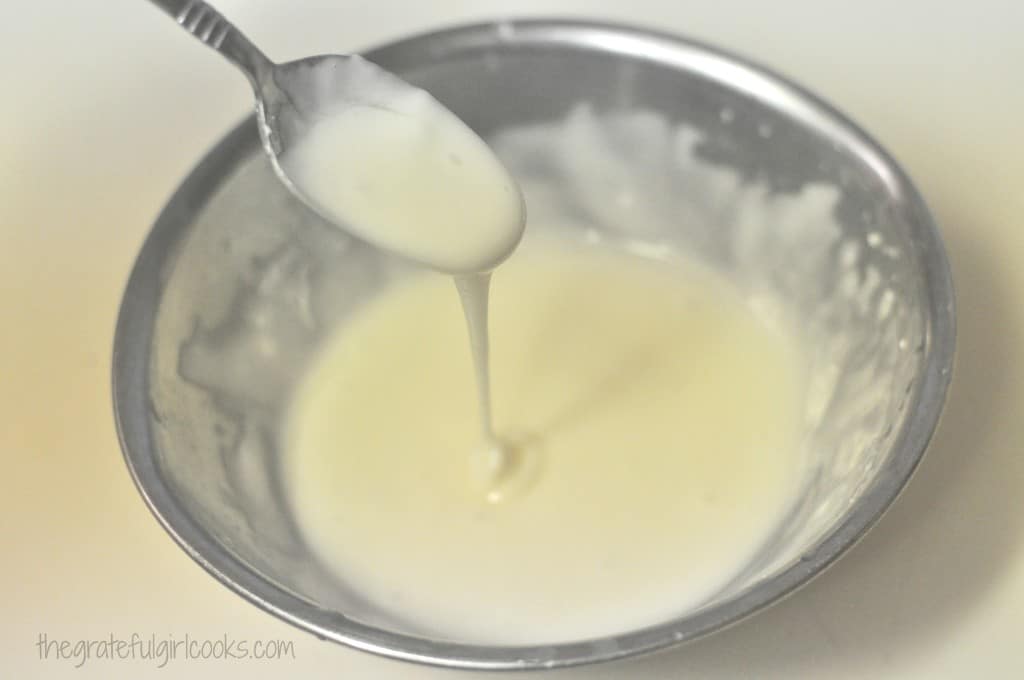 Let muffins cool completely in pan. Once cool, gently remove them to a wire rack (I place aluminum foil under the rack to catch any drips from the glaze!)  When muffins are room temperature, drizzle the lemon glaze over the top of each one. Let the glaze firm up, then serve, and enjoy!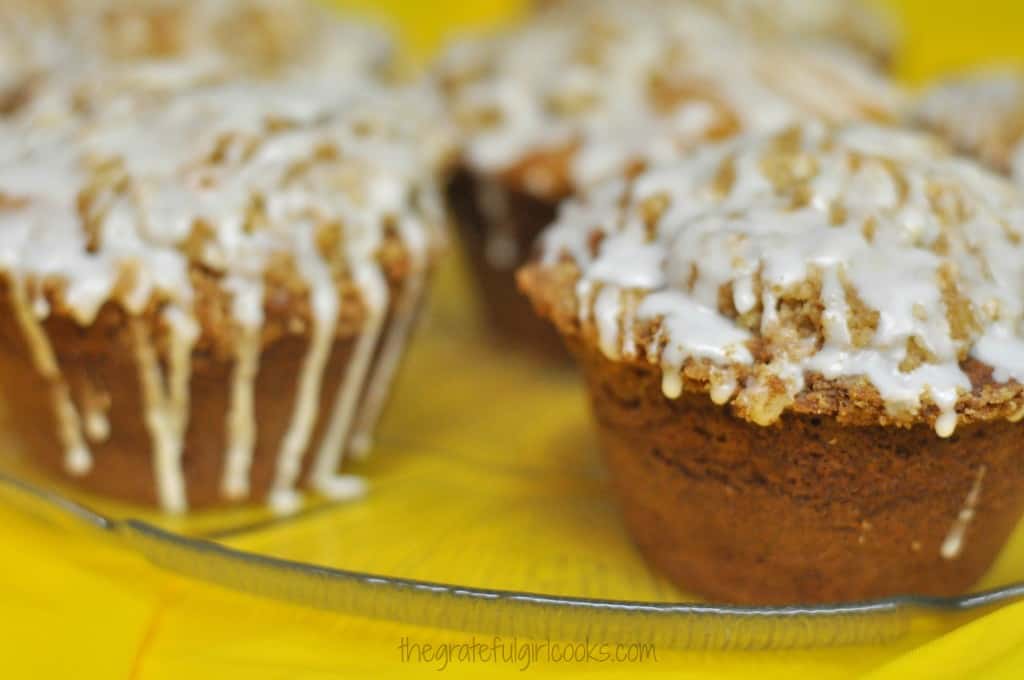 Hope you enjoy these muffins! Have a great day…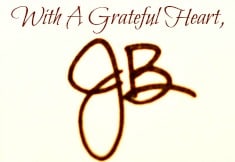 Recipe Source:  http://www.simplyscratch.com/2011/07/jumbo-lemon-coffee-cake-muffins.html

Save
Save