Well, this was a happy experiment. It was my first time cooking lentils! I guess I'm behind the times, but I kept hearing about how inexpensive, nutritious, and filling lentils were, so I started looking to see what goes into a good, thick lentil stew. Then I made my own version!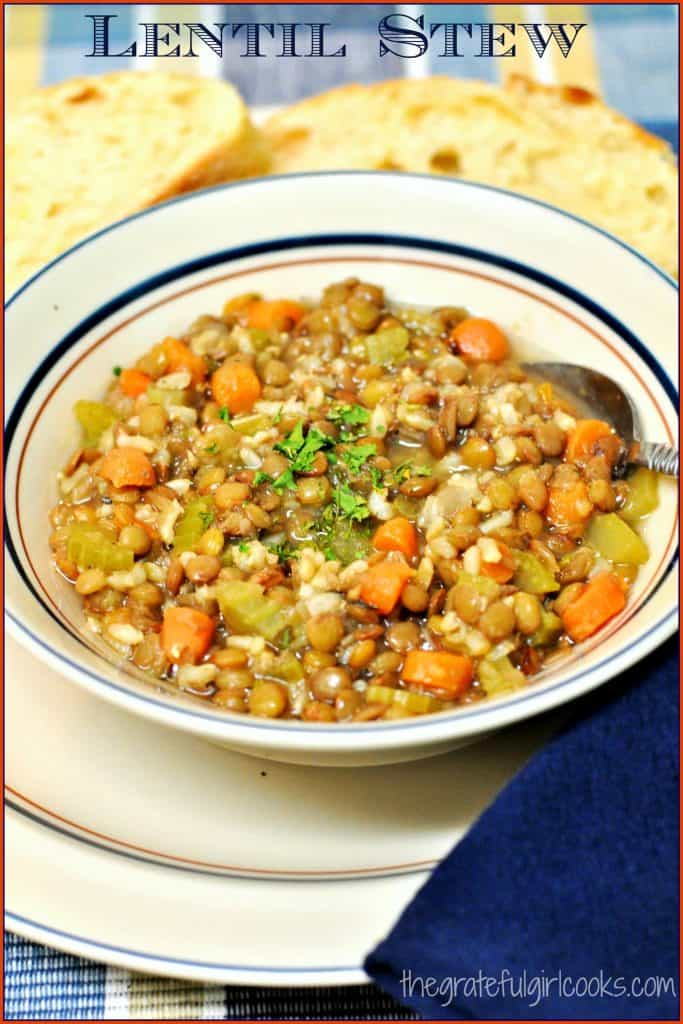 I must have looked at 25 different ways to make lentil soup or stew. I finally decided to just make my own version and add a variety of ingredients (like carrots, celery, thyme, dill, garlic, etc) I found on various recipes that sounded like they would be good additions.
On a side note… did you know that lentils (a legume) contain the 3rd highest protein of any legume? True. Lentils are inexpensive AND highly nutritious. A win-win kind of main ingredient. The only HARD part about making this stew was I had to remember to write all the ingredients down as I made it, so I could actually remember what I did. Do you ever do that? Let's just say that one hand was stirring the pot, one hand was writing it all down, and I suppose I might have used my FEET to take the pictures… somehow I got it done, and guess what? This stuff is GOOD! Go figure.
Here's how I made this delicious lentil stew:  First things first. I cooked the chopped onions for a few minutes in a bit of olive oil until they had softened.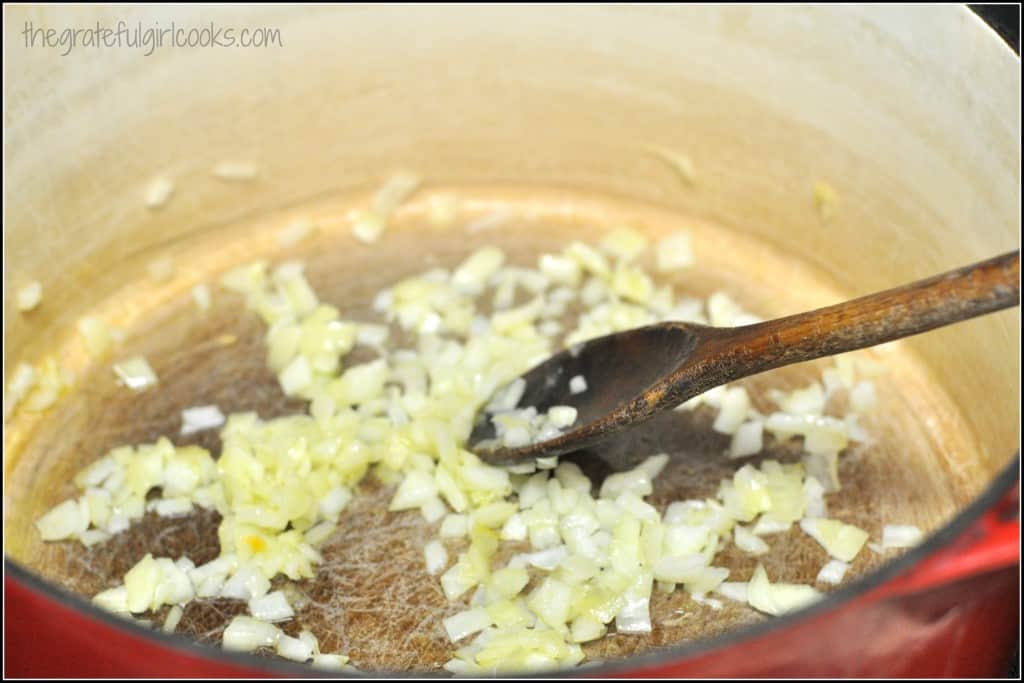 I added the lentils (which I first rinsed in a colander) and brown rice to the soup pot, along with 5 cups water.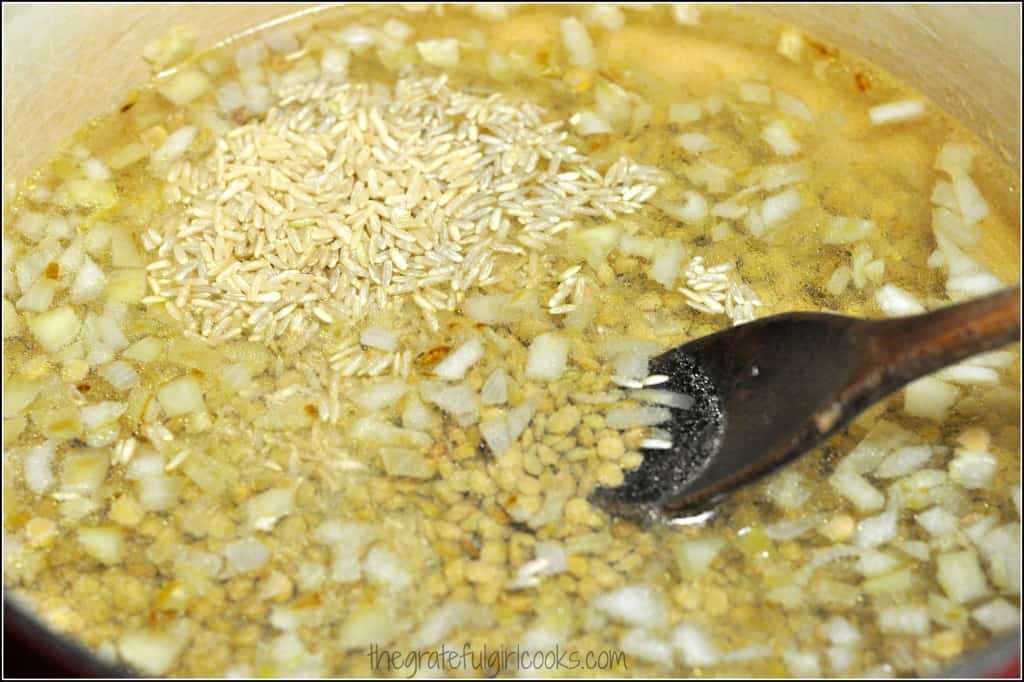 I added 1 large cube of chicken bouillon to the mix (I crumbled it up). If you want to make this a completely vegetarian stew, leave the chicken bouillon out. I like the flavor it adds, but it certainly won't hurt the dish at all if you omit it.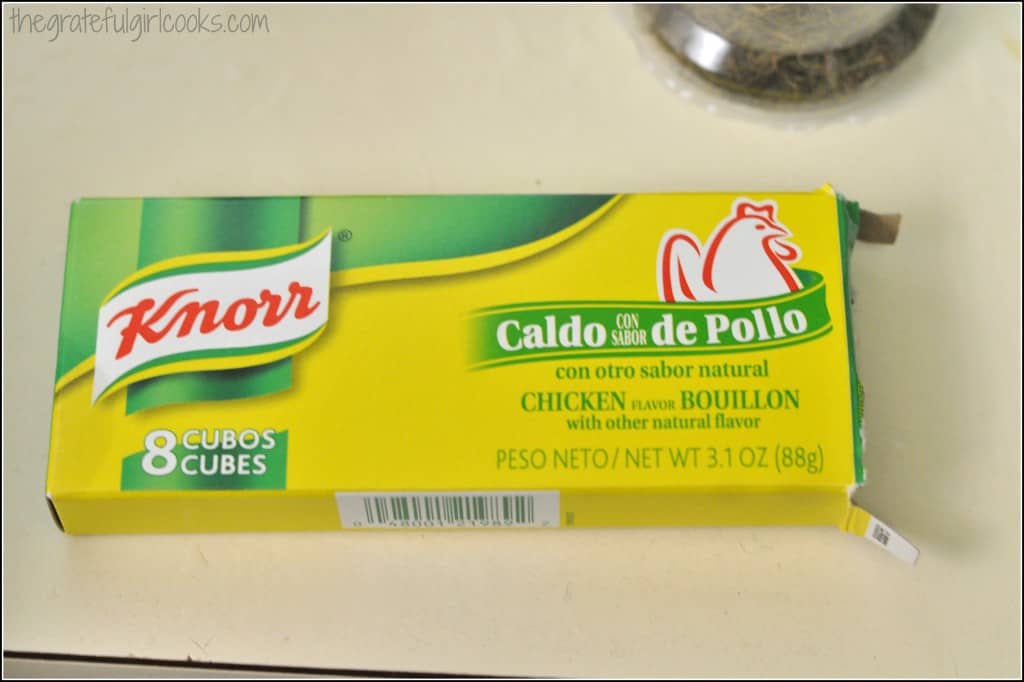 I added chopped celery, chopped carrots (I sliced up baby carrots), flat leaf parsley, thyme, dill, salt, oregano, seasoning salt, and minced garlic to the pot. I brought the mixture to a boil, then reduced heat. I cooked it on a low simmer for about 45-50 minutes, stirring occasionally.

After the stew had cooked for about 45 minutes, the rice and lentils had softened, a lot of the broth had been absorbed, and it looked like a thickened soup or stew. That is how I served it, but if you want it to be more "soup-like" (more broth), just add a cup of water during the last 10 minutes of cook time.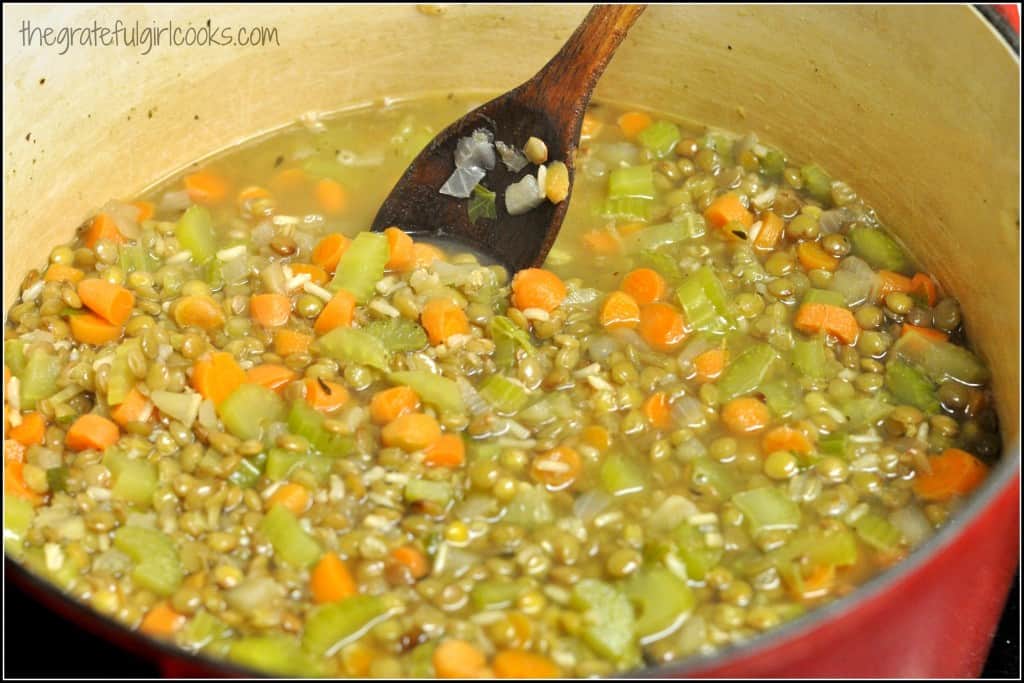 Divide hot stew into serving bowls, and garnish with parsley, if desired. Serve it hot with some crusty slices of bread, and you've got yourself a hearty meal! Even though this dish is meatless, the combination of lentils and brown rice combine to make sure all essential amino acids are provided to make a complete protein. The leftovers are amazing, also (just sayin').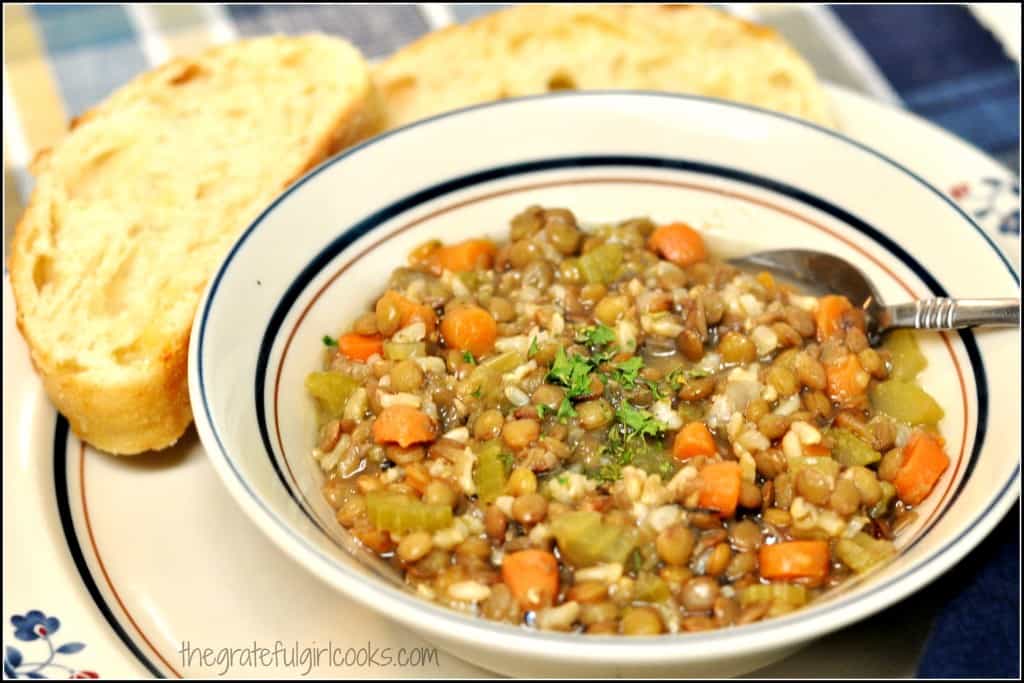 This was an easy meal to make, and my husband and I enjoyed the leftovers for lunch over the course of several days. Sure hope you will give it a try… I think you will be surprised at just how good it is!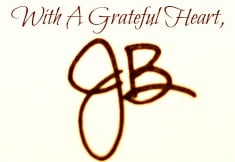 Save