When I was growing up, my mother occasionally made batches of Mom's Marinated Cucumbers to have around. We either could add them to a green salad, OR as my Mom preferred,  eat them… crispy and cold, right out of the container with a fork!!! Since I've been growing cucumbers in our garden, this is a perfect way to use some of the abundance.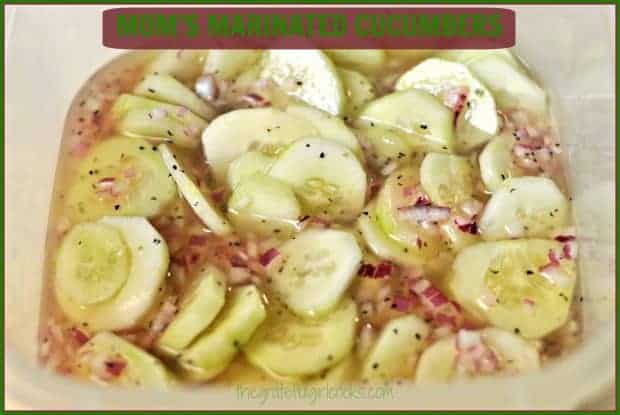 The cucumbers are totally easy to prepare. Basically you mix up the marinade, slice up garden cucumbers, chop some red onion, mix it all together, then refrigerate for several hours so that the flavors come together beautifully! That's it! And these cucumbers are crisp, slightly sweet, and delicious! I'm glad to have so many from our little backyard garden!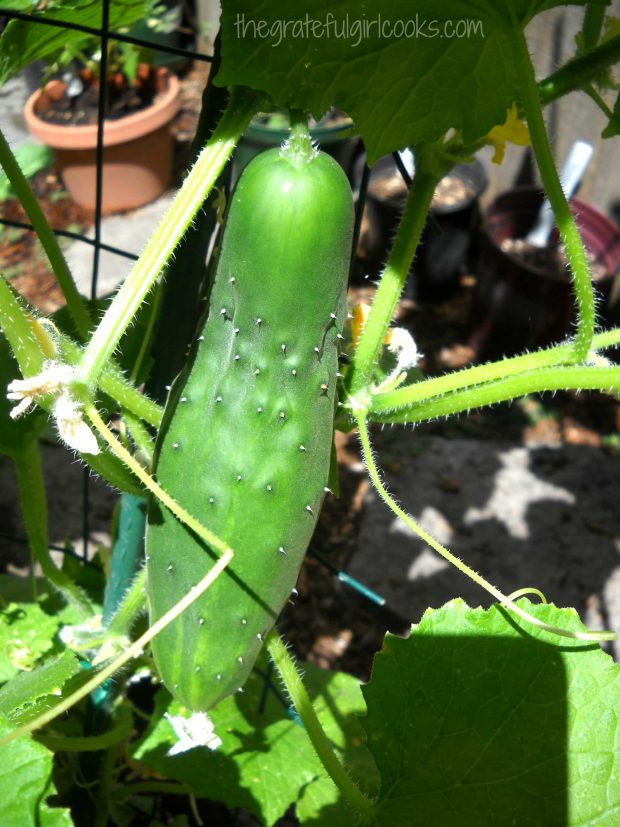 First, peel and slice the cucumbers, then put them in a container that has a lid. Finely chop some red onion, and add to the cucumbers. This step only takes a few minutes.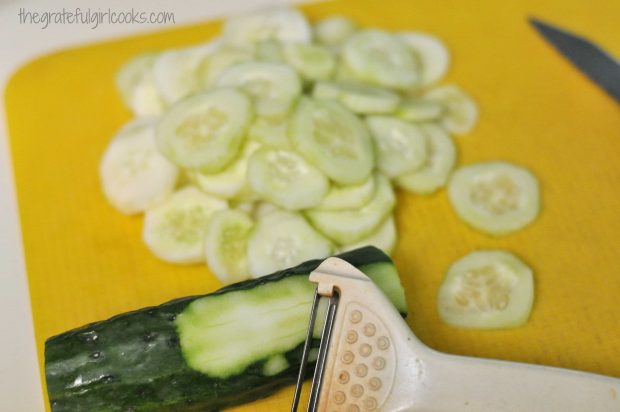 Mix the marinade ingredients in a small bowl until sugar dissolves. This takes about a minute to prepare.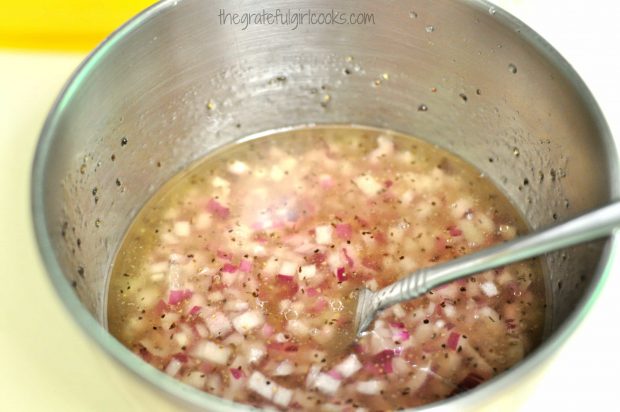 Pour the marinade on top of the cucumbers, then stir well to combine.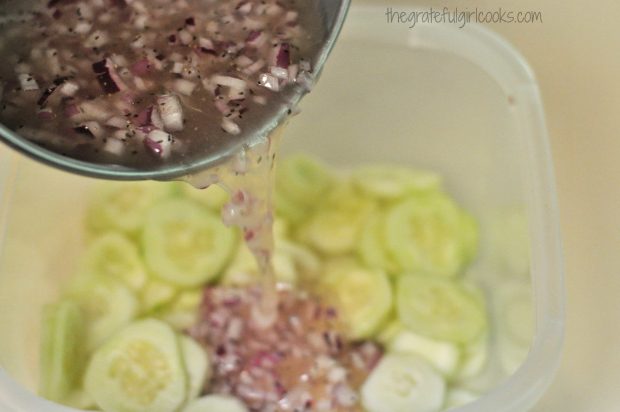 Cover the container and refrigerate for at least 3-4 hours, stirring a couple of times to make sure cucumber slices are covered. When ready to serve, or gobble up, remove from refrigerator and go for it! They are tasty right out of the container OR served on a crisp, green salad!  They are GOOD!!!!  Bet ya can't eat just one of these!!!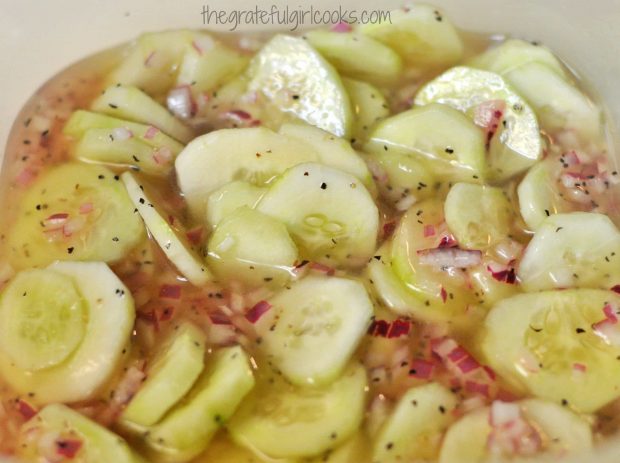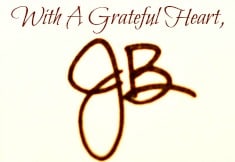 Recipe Source: My Mom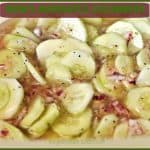 Mom's Marinated Cucumbers
Quick and easy, these marinated cucumbers give a wonderfully sweet crunch to salads; they are just as good eaten right out of the container!
Ingredients
1/2

cup

vegetable oil

1/2

cup

white vinegar

3/4

cup

granulated sugar

Salt & Pepper

, to taste (guessing I would say about 1/4 teaspoon each)

3

large cucumbers

, peeled and sliced

1/4

of a medium red onion

, finely chopped
Instructions
Peel and slice cucumbers; place in a container (that has a lid)

Finely chop red onion; add to cucumbers.

Whisk together the oil, vinegar, sugar, salt and pepper until sugar is dissolved.

Pour marinade over the cucumbers. Stir well to combine.

Cover and refrigerate cucumbers for at least 3-4 hours, stirring occasionally.

Enjoy!
Recipe Notes
Please note: The 10 minute prep time is "active" prep time. I did not include the 3-4 hours "inactive" refrigeration time necessary for all flavors to permeate and come together. Please plan accordingly.
Save
Save