Looking for a tasty new way to serve those yummy summer green beans you get from the grocery store, Farmer's Market or your own garden?  How about this delicious, quick and easy recipe for P.F. Chang's Spicy Green Beans (copycat)?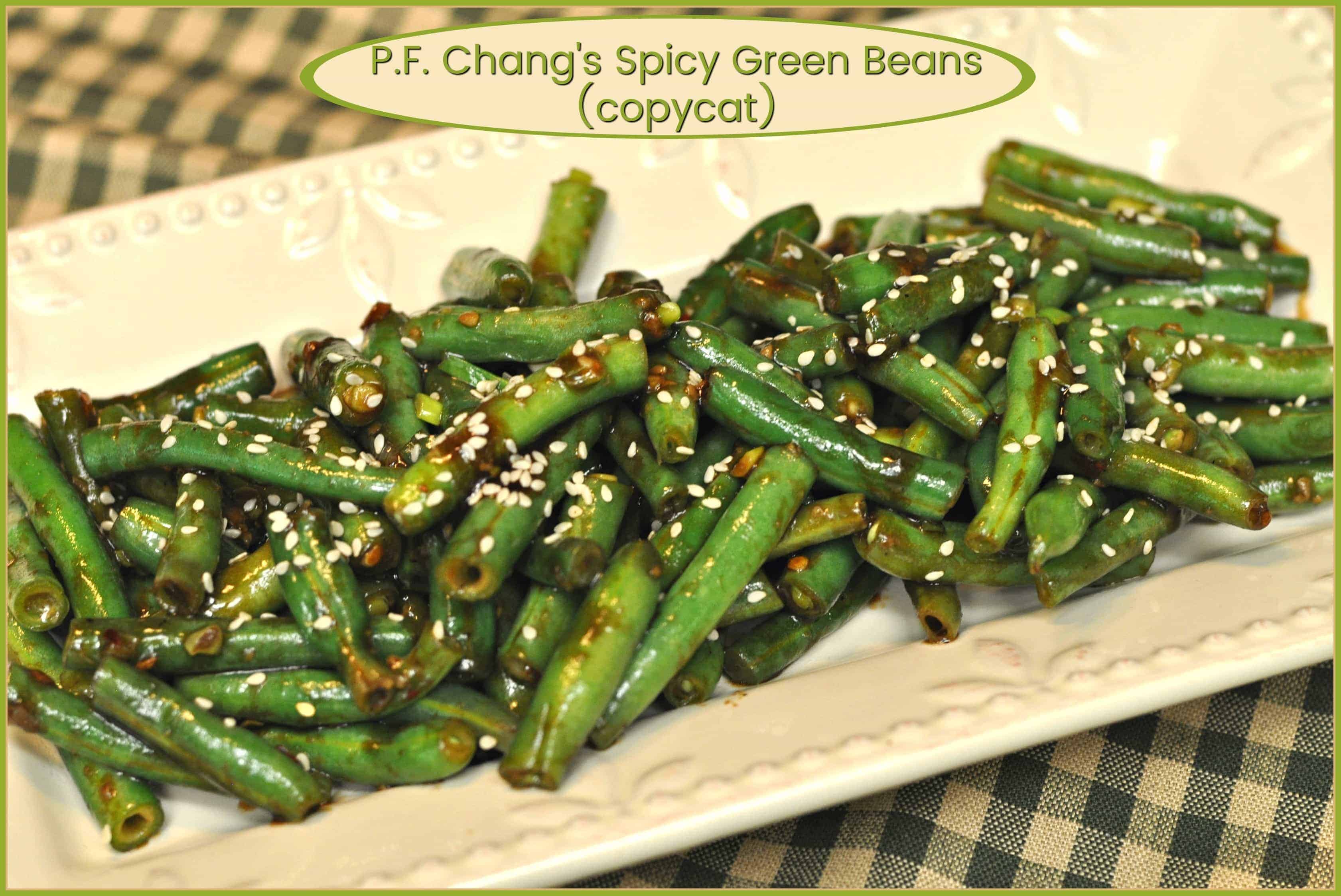 I've grown my own green beans for years now, so I'm always on the lookout for new ways to cook and serve them.  I found this recipe on Pinterest and decided to give it a try.  I think you will be surprised how GOOD these green beans are… the addition of an Asian pan sauce makes them "practically perfect in every way" (to coin a phrase from Mary Poppins).  All in all the beans take only 5-6 minutes to cook… really!  The "hardest" thing you will have to do is snip the ends off the beans… ha ha!  Here's how to make this delicious (restaurant copycat) side dish, from the comfort of your own home:
First make the Asian sauce by mixing ingredients in a small bowl. See how EASY that was? Now set the bowl aside until ready to use.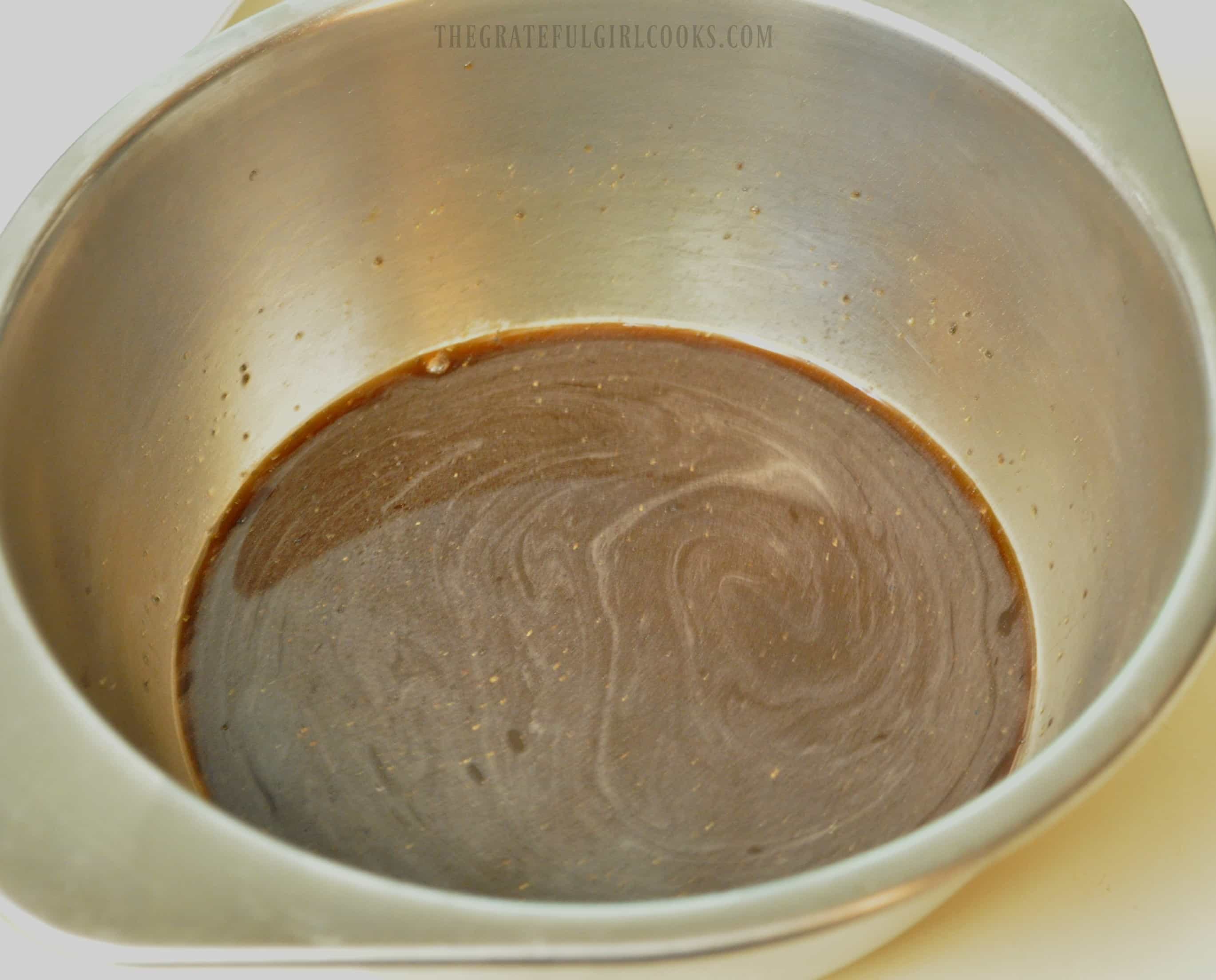 Put sesame oil into a large skillet or wok (you can buy sesame oil in the Asian food section of most supermarkets). Turn heat to medium high heat for 30 seconds.  To the hot oil add the chopped green onions, minced garlic, and the red pepper flakes. Stir well and cook for 30 seconds, stirring constantly and being careful NOT to burn the garlic.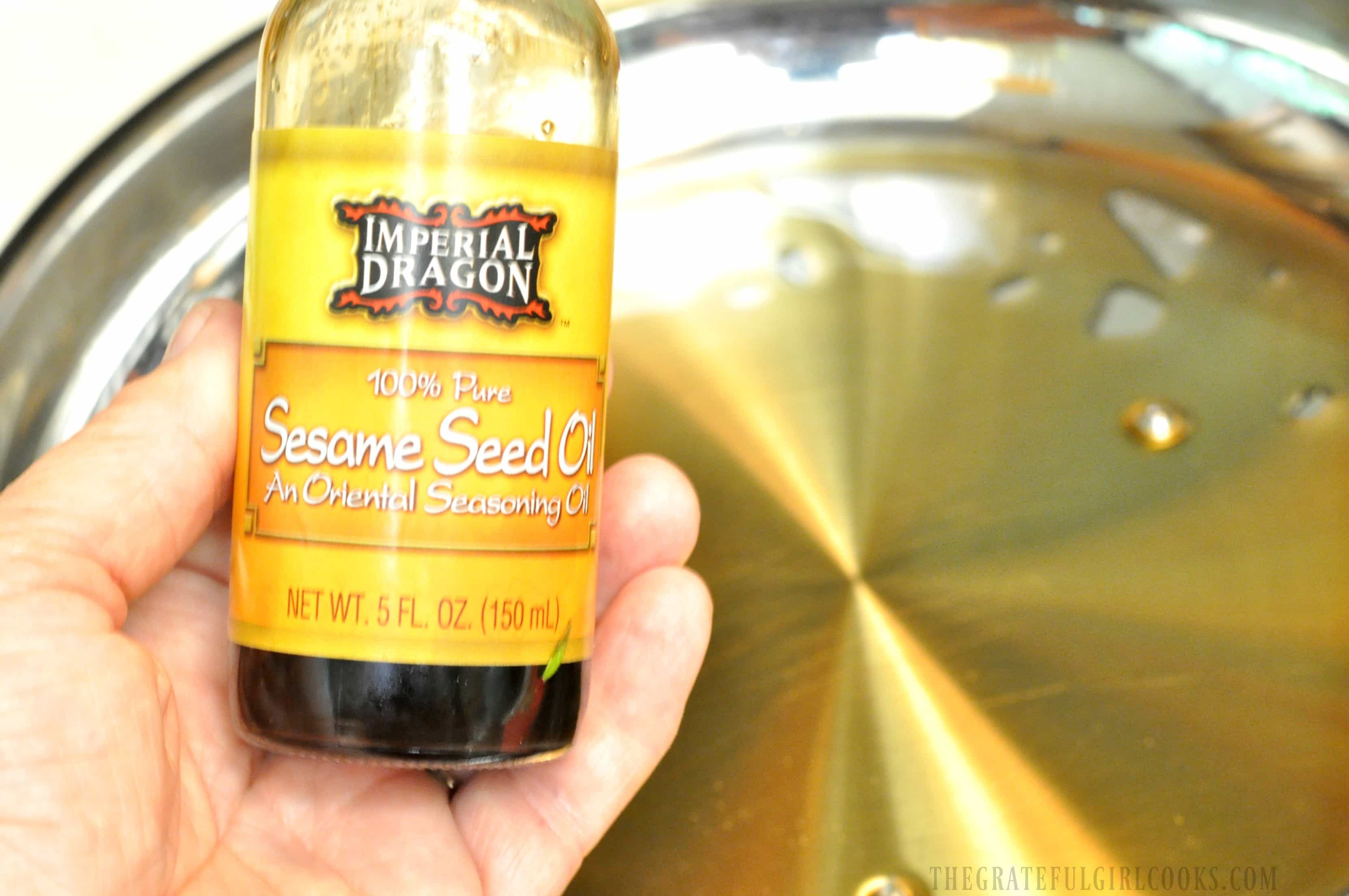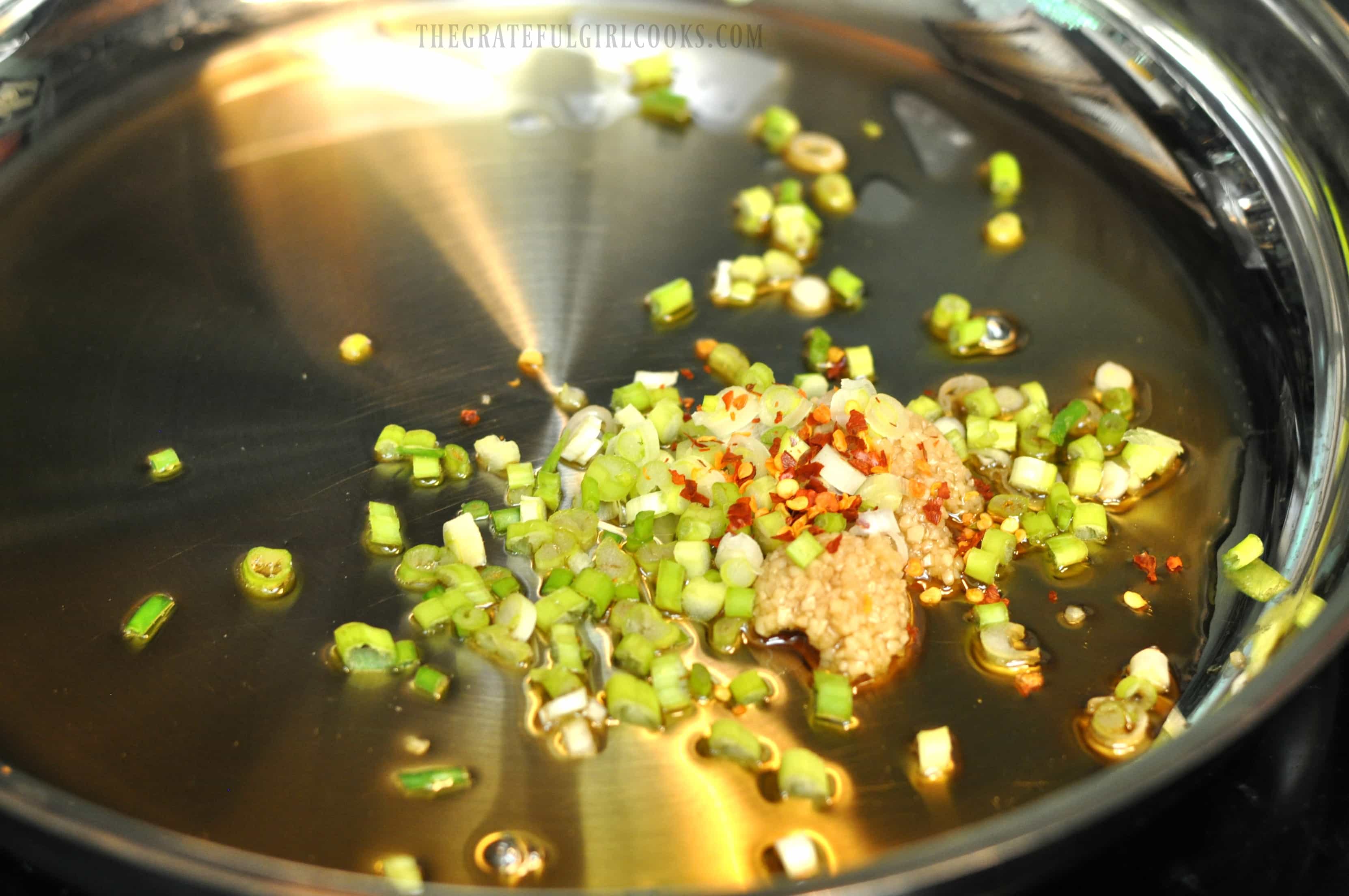 Add the green beans to the skillet. Stir constantly and cook for 3-4 minutes, until they are just about fully cooked. The beans will turn a deeper green color as they cook.
When beans are done, move them over to one side of the skillet. Give the Asian sauce a good stir and add it to the skillet. Stir well, and cook the sauce for 30 seconds (still on medium-high heat); let the sauce come to a boil, then turn the heat to LOW. The sauce will thicken slightly.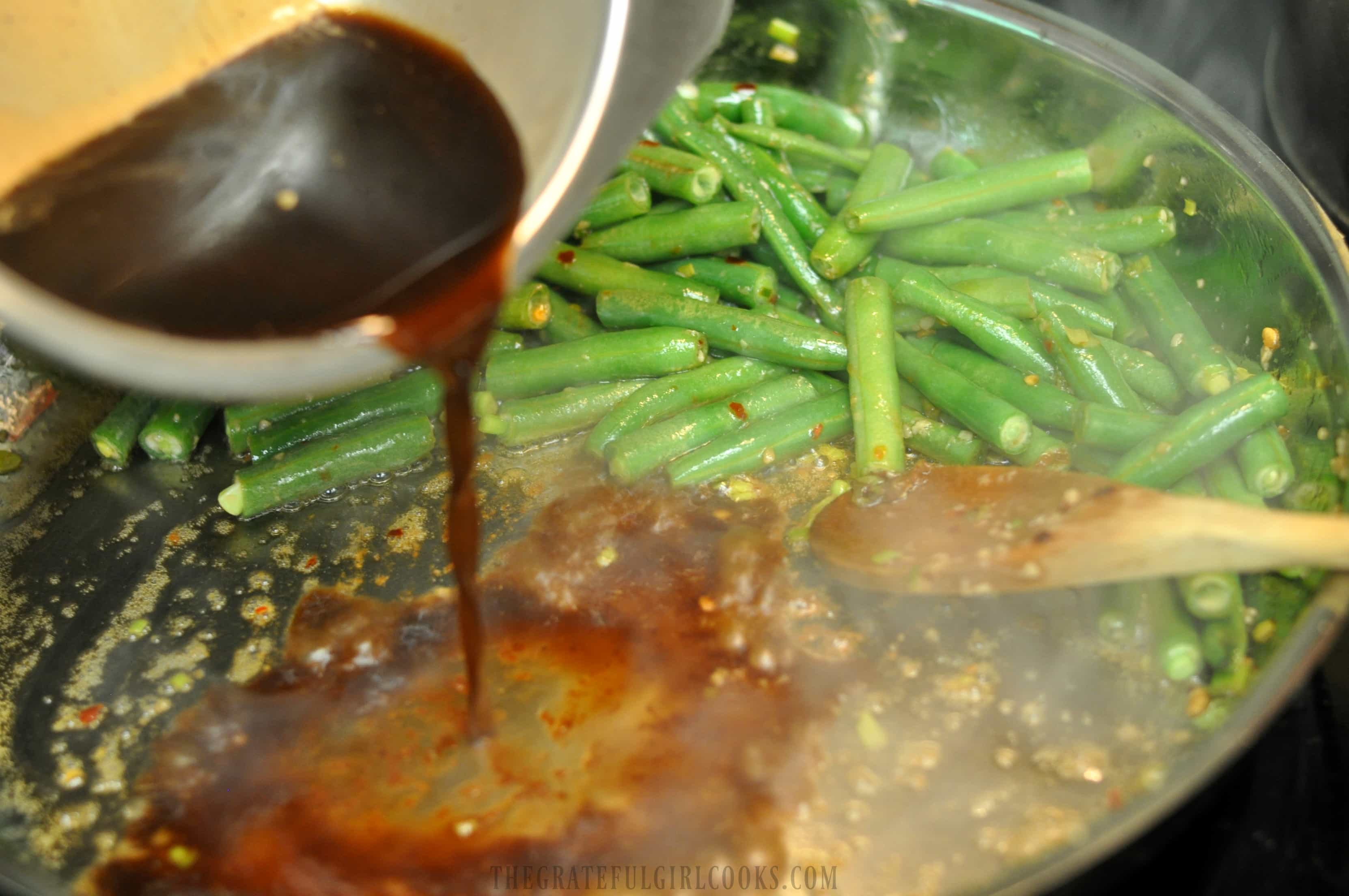 Stir the sauce into the green beans to coat.  Cook beans and sauce for another 30 seconds, then remove skillet from heat.
Place the hot green beans and sauce onto serving plate or in a bowl, and garnish with sesame seeds (if using). Serve the green beans while hot… and ENJOY!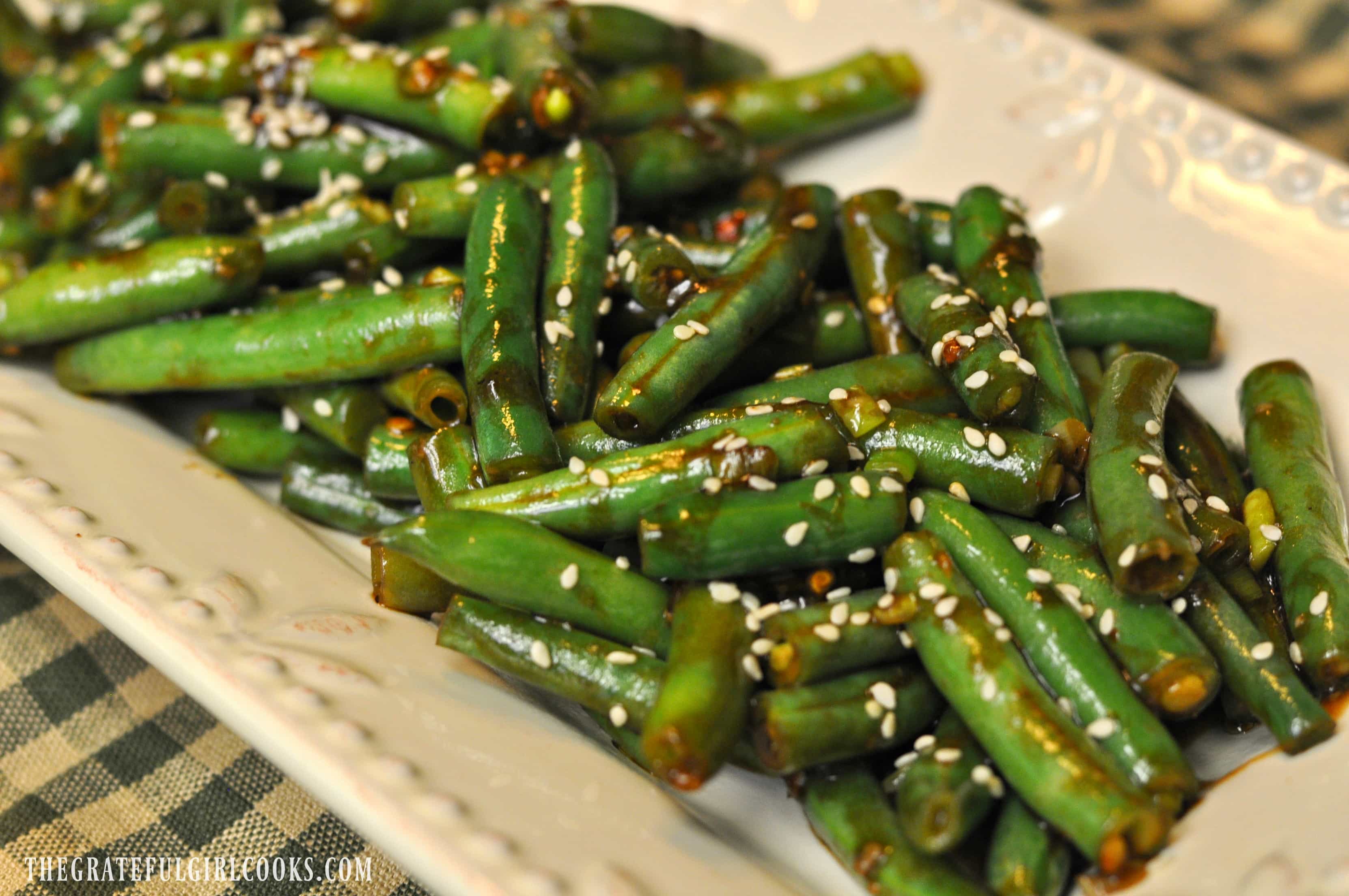 We enjoyed trying this recipe for fresh green beans. They are NOT too spicy at all, and have fantastic flavor!  I used only 1 pound of green beans, so if you are using 2 pounds of beans the quantity will be much larger than shown in my photos!  Hope you will consider trying this recipe… and I trust you will find it just as delicious as we did! Have a great day!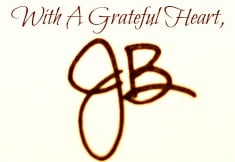 Recipe Source: http://domesticsuperhero.com/copycat-pf-changs-spicy-green-beans/



Here's one more to pin to your Pinterest boards!

Save
Save
Save
Save
Save
Save
Save
Save
Save
Save
Save
Save
Save