Ever have those nights when you need to come up with something for dinner and don't really feel inspired? Well, I did recently, but came up with this recipe for Pasta With Italian Sausage, Sun-Dried Tomatoes And Summer Squash… and it was a big hit.. and oh so delicious!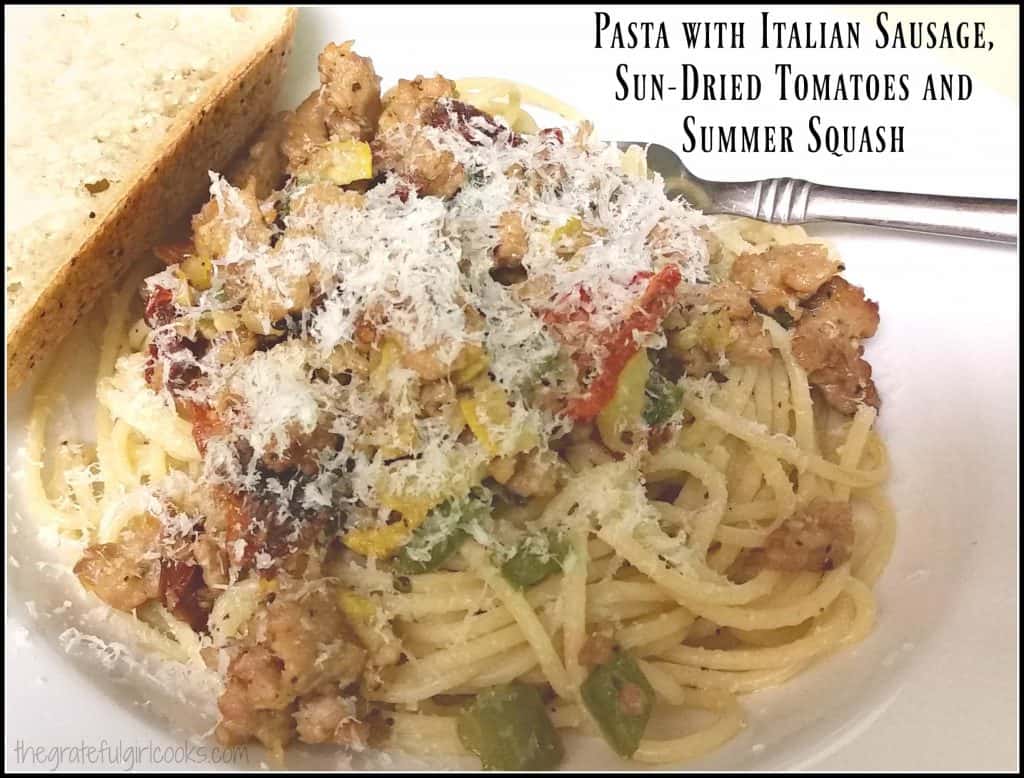 This pasta dish is not swimming in a traditional sauce, but rather is a lightly seasoned portion of pasta, topped with a quick to prepare topping of Italian sausage, fresh vegetables and sun-dried tomatoes, then topped with a generous dusting of freshly grated Parmesan cheese!
I used 2 Italian sausages that I scavenged out of our freezer, added summer squash from our garden, and some sun-dried tomatoes (packed in oil) from our garden, as well, so it certainly wasn't a budget buster! But it WAS packed with great flavor! I made the sausage topping while the pasta was cooking, so the entire meal was quick to put together!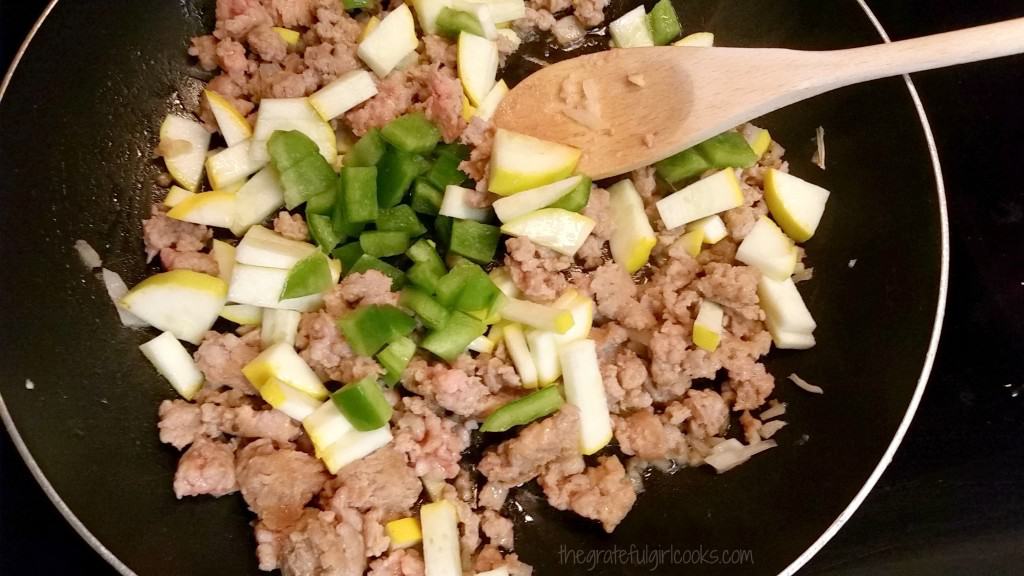 While pasta was cooking, I cooked the ingredients (Italian sausage, chopped onion, green peppers, yellow squash, sun-dried tomatoes, fresh basil, minced garlic, and other spices).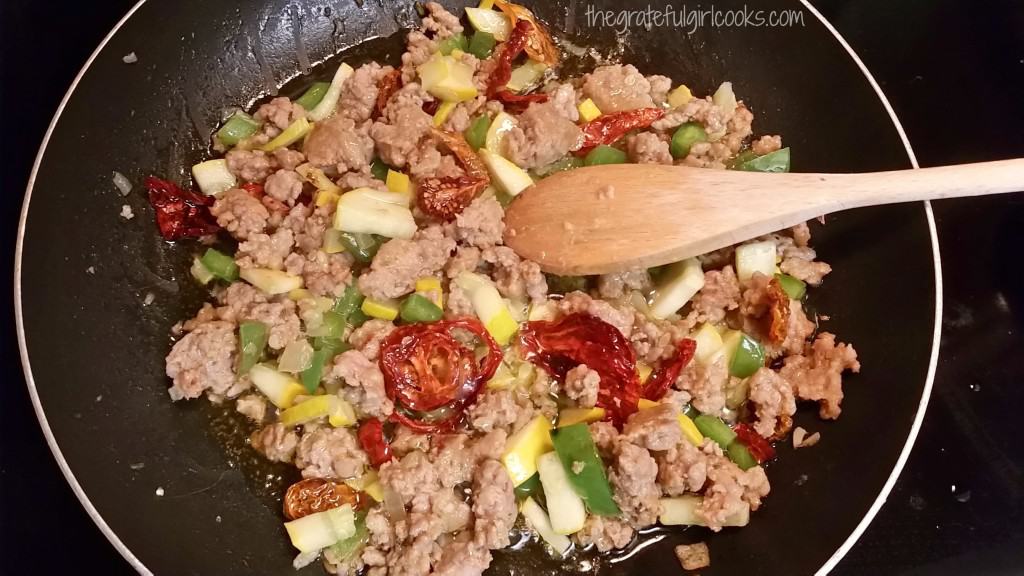 When done, I drained the little amount of grease (from the Italian sausage) from the skillet.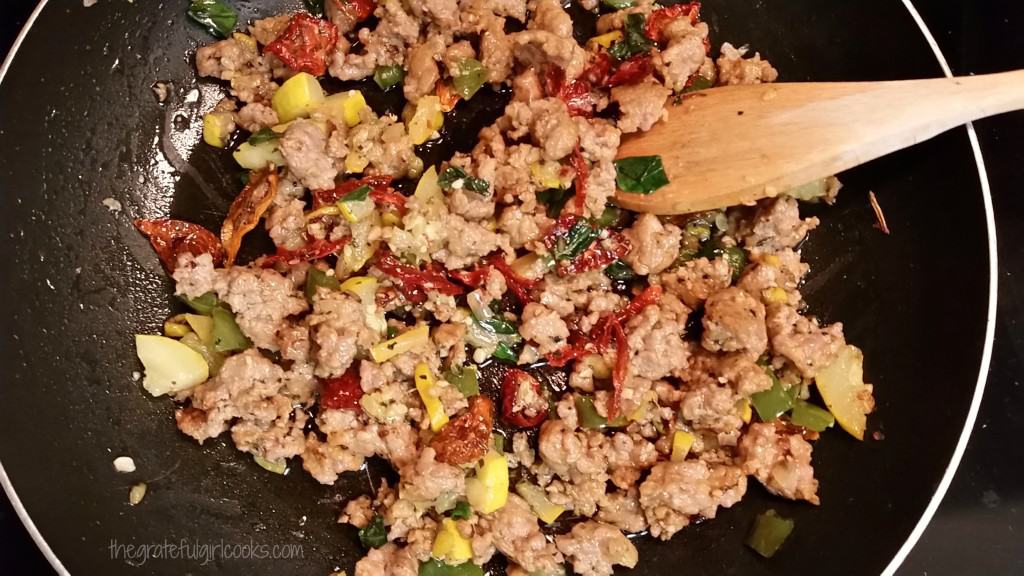 I prepared spaghetti noodles (any pasta will do, though) according to package directions. When done, I drained pasta (don't rinse), then put it back in the pan. I tossed the hot pasta with butter, olive oil, Parmesan cheese, oregano, garlic powder, and salt and pepper, to taste.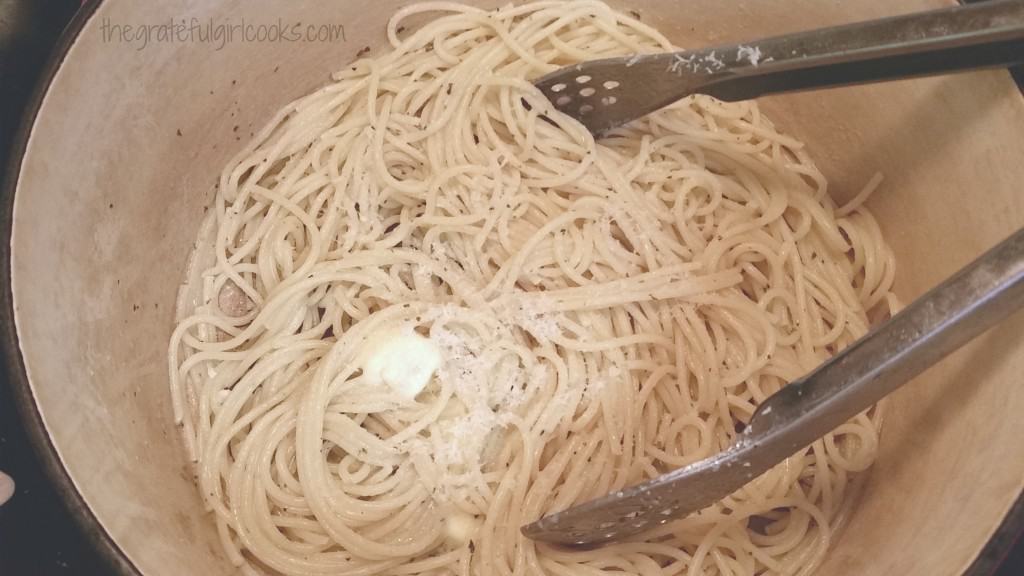 Divide the hot, seasoned pasta into serving dishes. Top with the Italian sausage mixture. Generously sprinkle pasta with additional Parmesan cheese, to finish.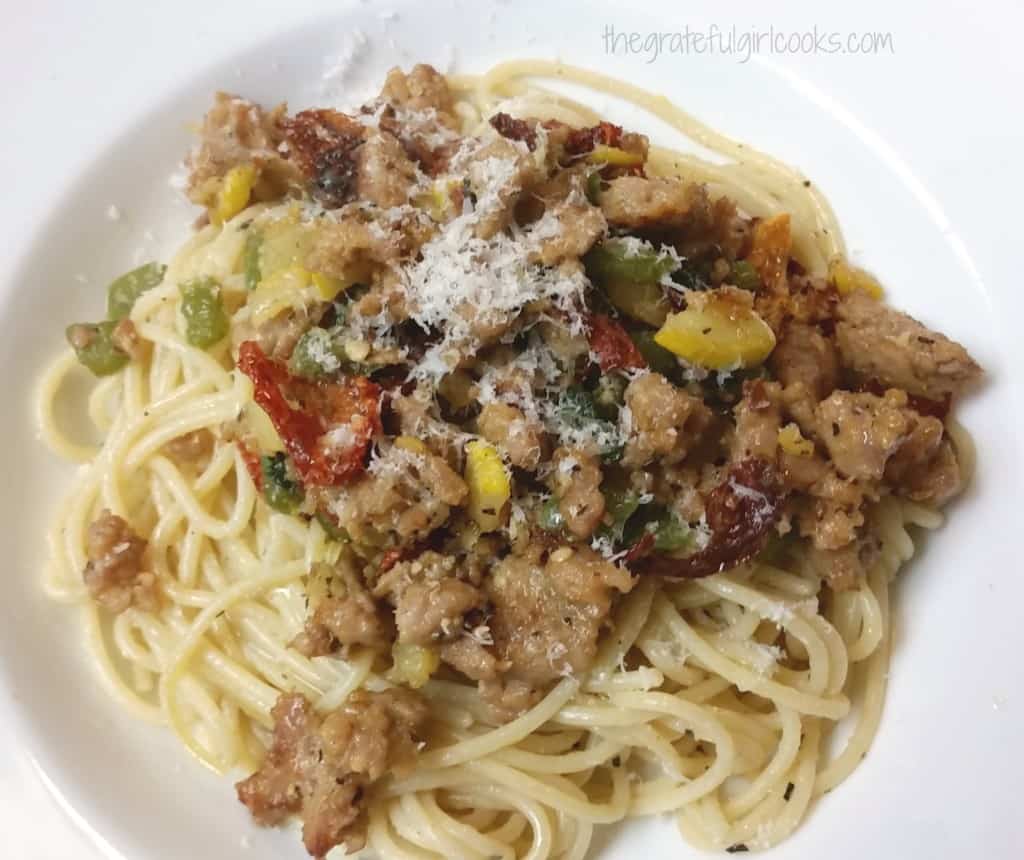 Grab a fork, and enjoy this tasty pasta dish!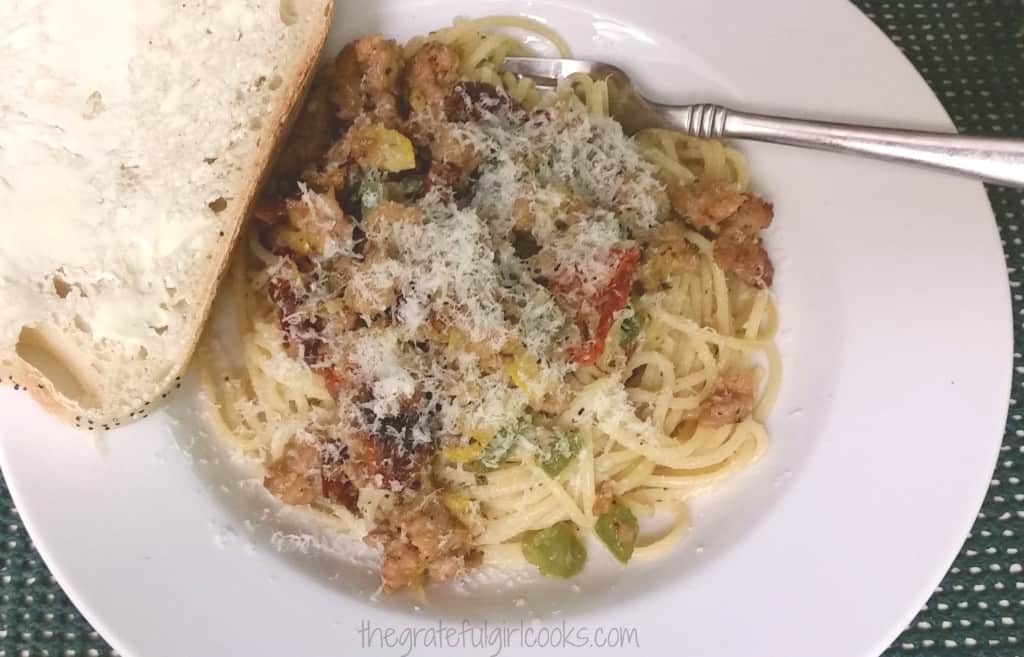 Hope you enjoy this dish! I made it up as I went along (which is ALWAYS an adventure!), but was quite pleasantly surprised at how delicious it was… full of flavor!  My husband and I LOVED this simple meal.  Have a great day, friends.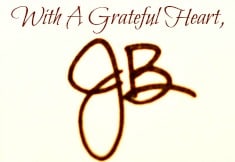 Recipe Source: My hungry brain.

Save
Save