Lightly seasoned, pan-seared shrimp served on a bed of penne pasta covered in a creamy Alfredo sauce is a delicious meal we really enjoy! Guess what? Shrimp and Penne Pasta Alfredo is not only delicious to eat, it's EASY to prepare in UNDER 30 minutes!!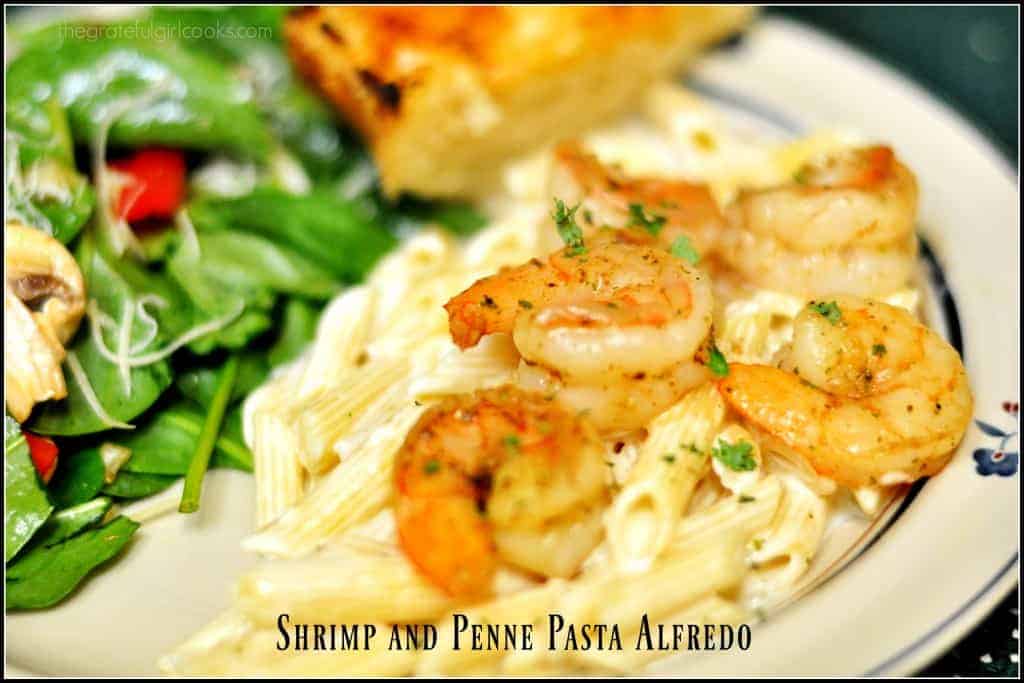 Over 30 years ago a friend told me how to make a quick alfredo sauce; the rest of the recipe is just one of the variations I have made through the years.  The shrimp in this dish, (lightly sprinkled with Cajun spices or seasoning of your choice) AND the sauce takes only minutes to prepare while the pasta is cooking, so the entire dish can be ready to go in under 30 minutes! And trust me… it is EASY to prepare… and quite yummy.
Here's how simple it is to make:
Bring large pot of water to boil… cook penne pasta according to package directions.
While pasta is cooking, lightly sprinkle Cajun seasoning (or seasoning of your choice: garlic powder, Italian seasoning, etc.) onto peeled, deveined large shrimp (21-25 per pound). In a large skillet, heat olive oil on medium heat.  When oil is hot, add shrimp and cook about 2 minutes per side, until pink and fully cooked. Remove, and keep warm.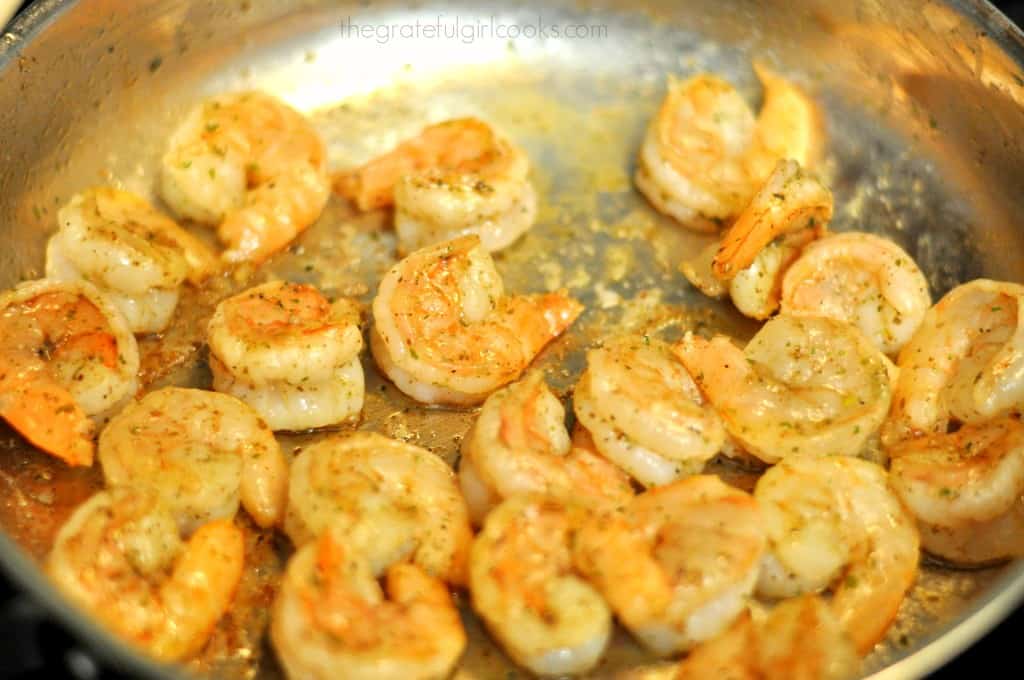 To make the Alfredo sauce, melt 1 cube of butter in a large skillet. I make the sauce while the pasta is cooking.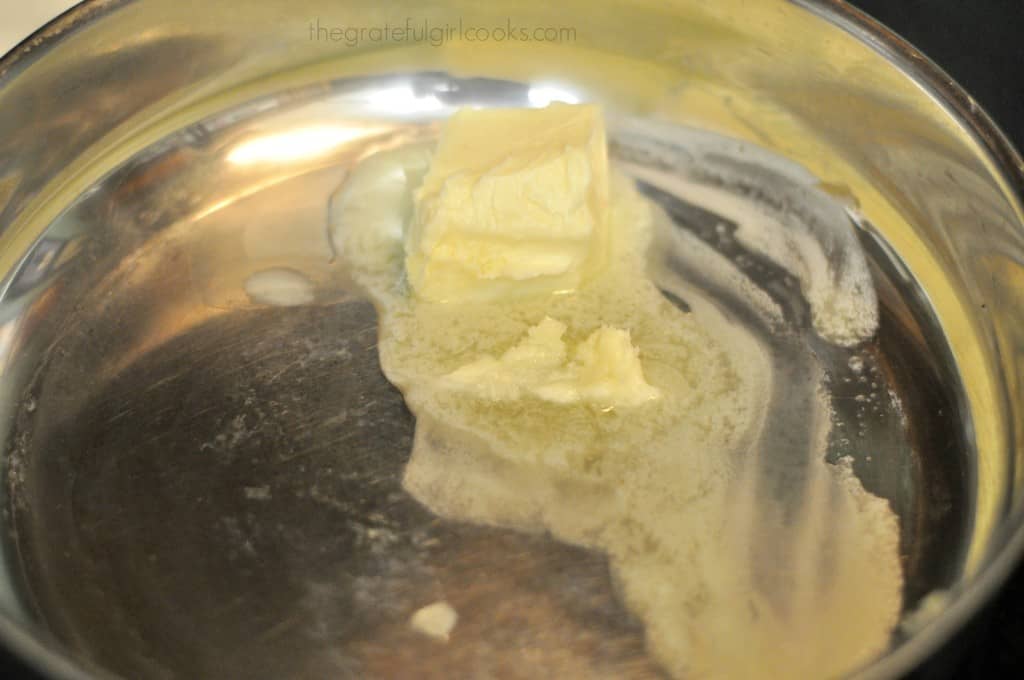 Add 1½ cups heavy whipping cream, stir, then grate 1½ cups of fresh Parmesan cheese into sauce (can also add more Parmesan, if desired).  Stir well to combine ingredients and cook on medium-low heat (stirring constantly) until cheese has melted, sauce has thickened, and is hot. Taste test sauce; season with a tiny bit of garlic powder, salt and pepper, if desired. Do not let sauce come to a boil.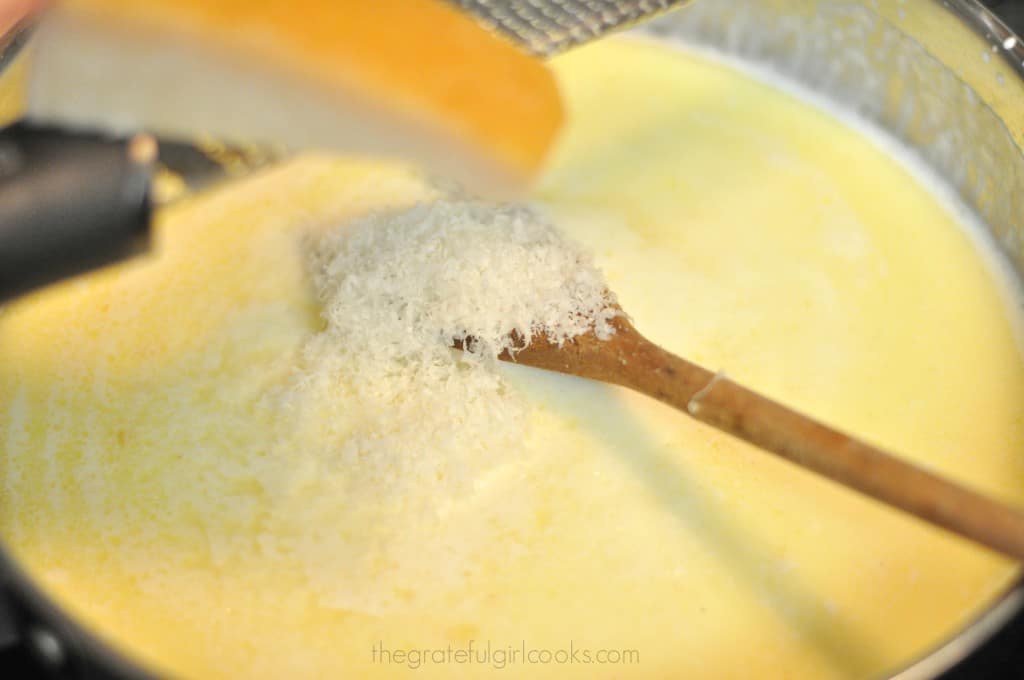 When pasta is finished cooking, drain well, then add to skillet with thickened hot Alfredo sauce.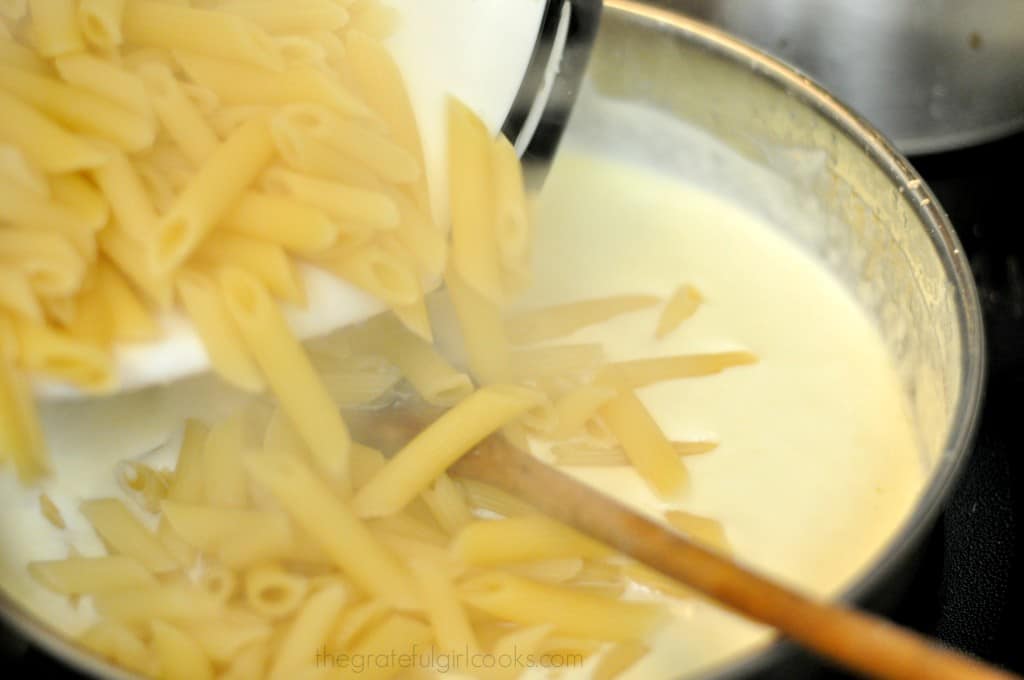 Stir to fully mix pasta and sauce. Heat on low until sauce and pasta are hot and fully combined.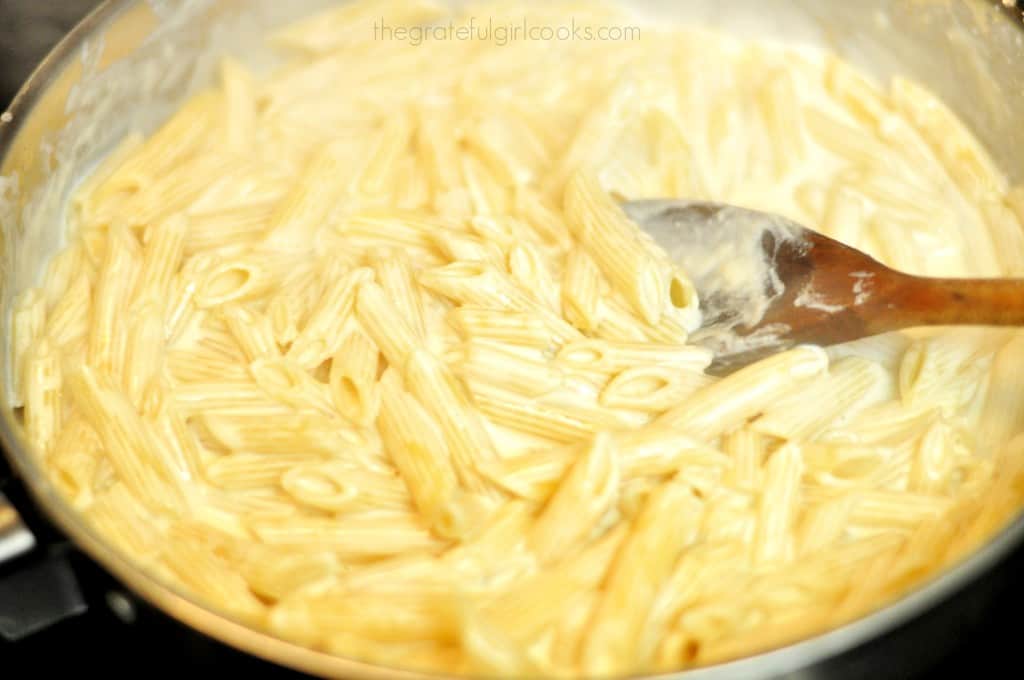 Place a portion of the hot pasta onto each serving plate. Top each portion with pan-seared shrimp.  Sprinkle with dried parsley and additional grated Parmesan cheese (if desired), and serve hot.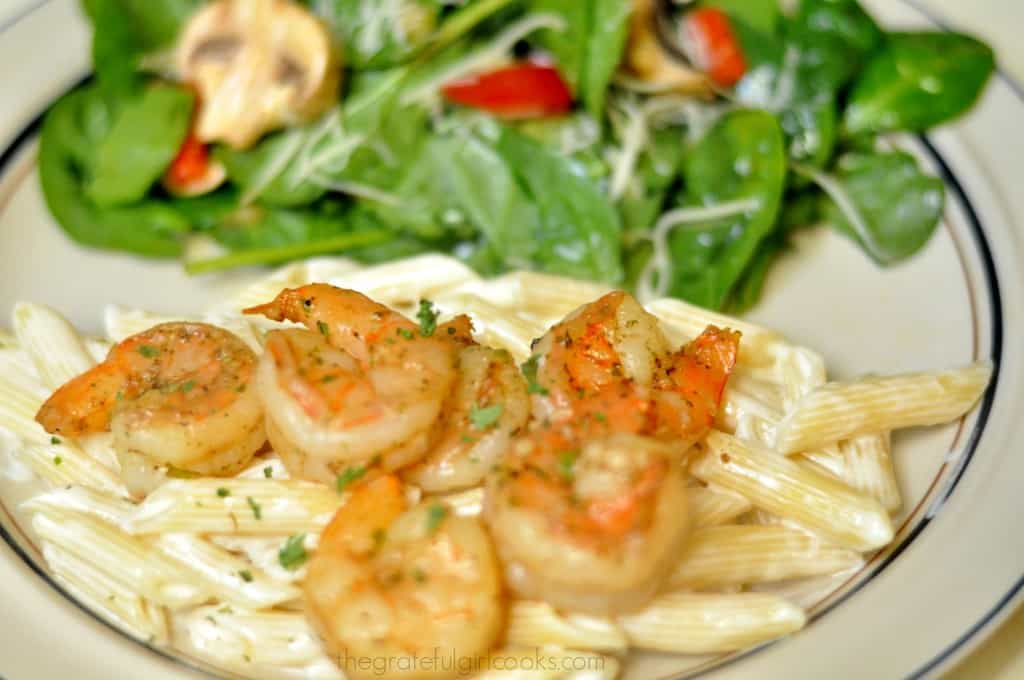 See how easy it is? I've been making Alfredo sauce this way for years and years… and it tastes GREAT with shrimp.
Hope you will consider making this great meal for yourself… and those you love!  Blessings~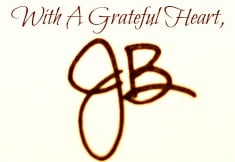 Save
Save
Save
Save
Save
Save
Save
Save
Save
Save
Save
Save
Save
Save
Save
Save
Save
Save
Save
Save
Save
Save
Save