Are you looking for an easy  "all in one pan" dish to prepare quickly after a busy day? How about this recipe for a Smoked Sausage, Veggie and Rice Skillet? This meal with meat, veggies and rice is made in under 30 minutes in one skillet, for especially easy cleanup!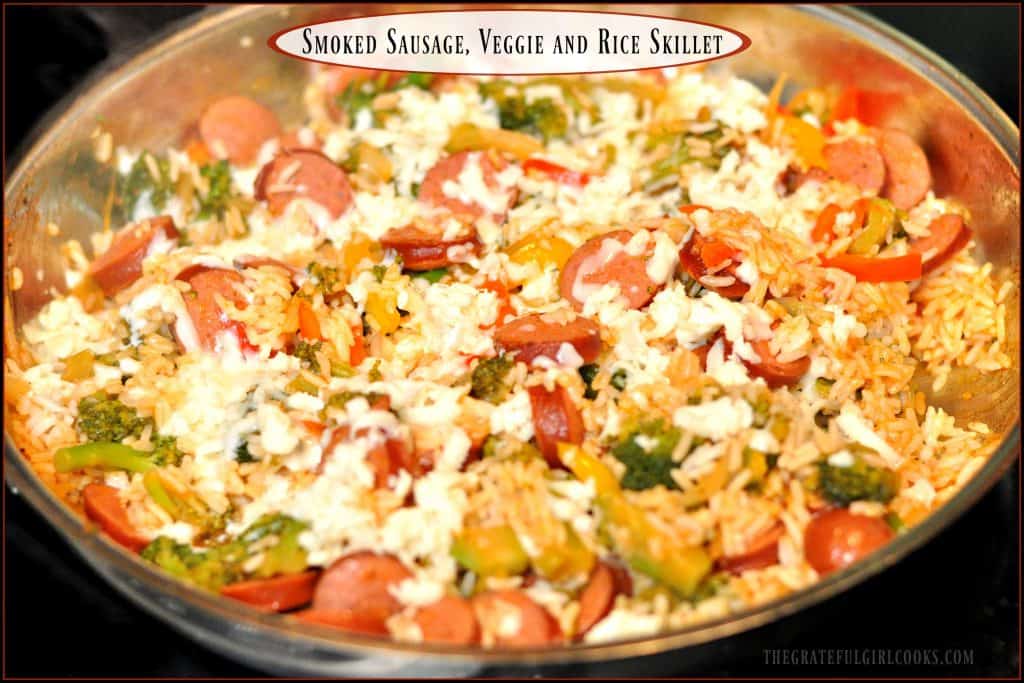 A few months ago my husband and I had dinner with friends prior to their move to Japan for a new work assignment. I asked my friend Erin (who has tried other recipes of mine) what type of recipes she would like to see on my blog that would help her feed her family of 5. She said she loves easy One Pan meals. Well, when I saw this recipe on Pinterest pop up, I knew it would fit the bill, so I tried it, and found this meal to be tasty, filling, and economical… and EASY to make, so I am sharing it here on the old blog! Here's how to make it:
First thing… get all veggies prepped/sliced and rice ready to cook before you begin.
Heat olive oil on medium heat in large skillet. When hot, add sliced sausage. Cook until sausage has lightly browned. Add minced garlic; cook for an additional minute, stirring often so the garlic won't burn.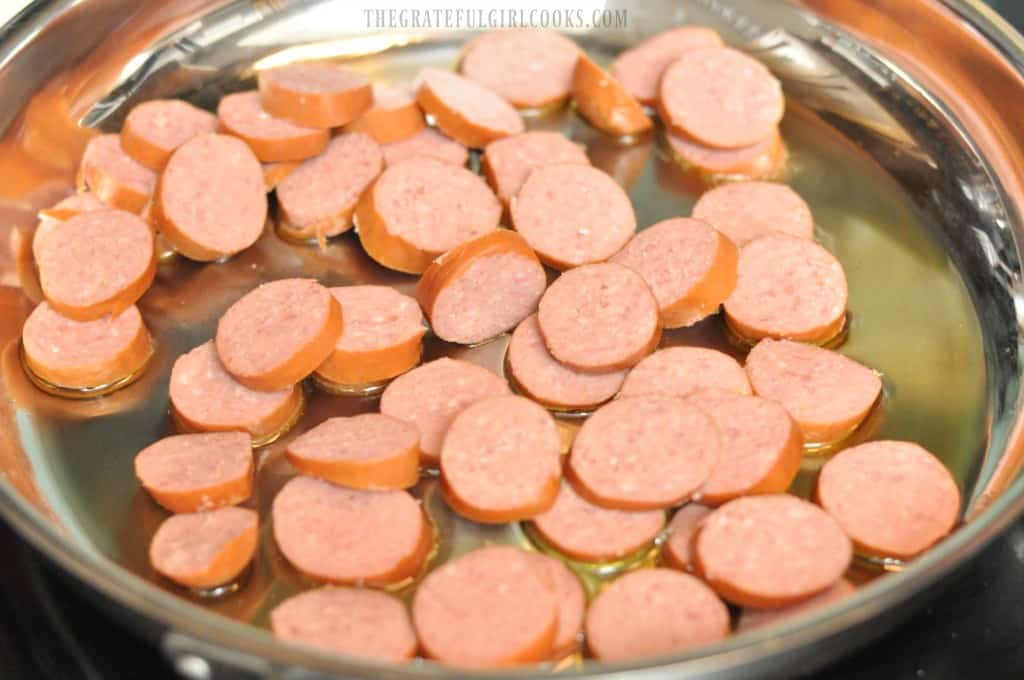 Add sliced bell peppers, onion, broccoli, chicken broth and tomato sauce to the skillet. Stir to combine ingredients.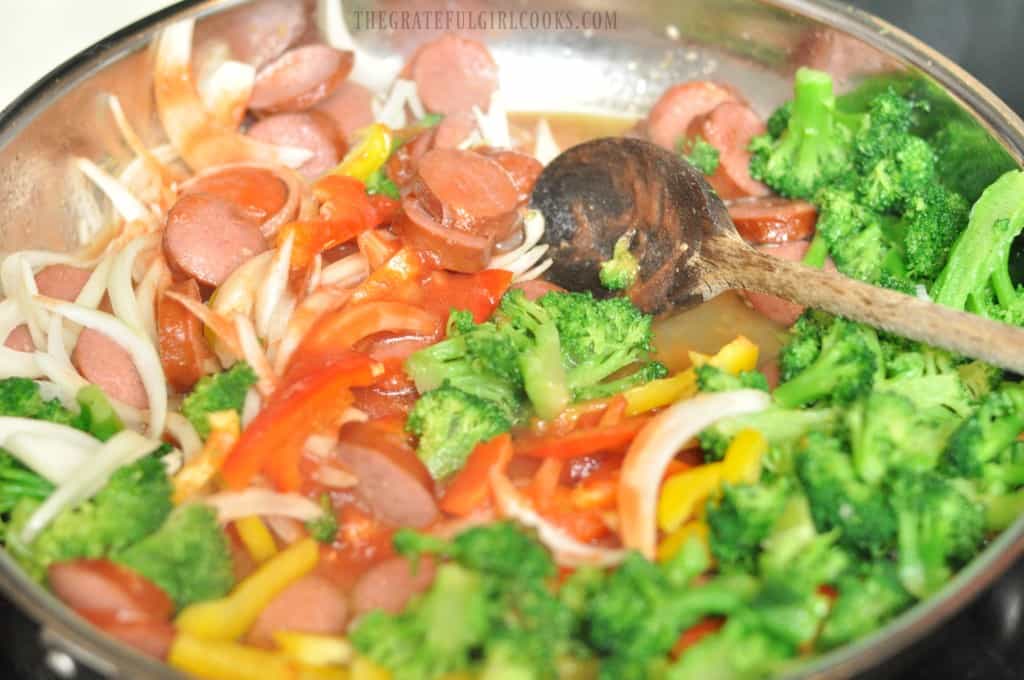 Simmer uncovered on low heat for 10-12 minutes, until liquid has been absorbed.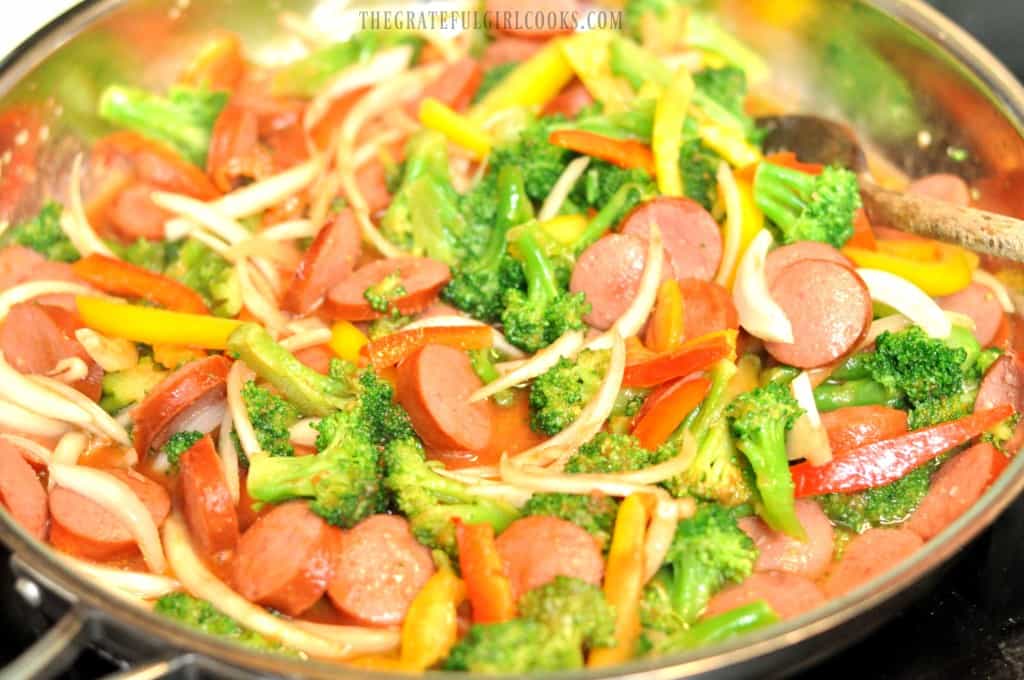 While sausage and veggies are cooking, cook rice per package instructions. Stir 2 cups of hot, cooked rice into sausage/veggie mixture when done.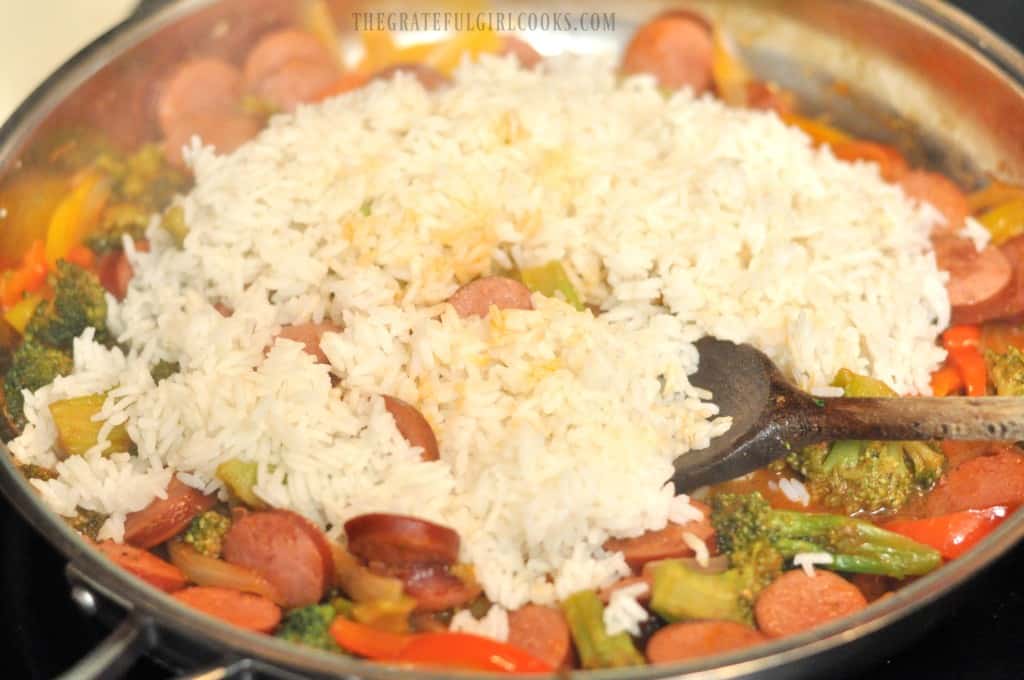 Season with salt and pepper (and any other additional spices you may want to add), to taste.  Immediately sprinkle with grated mozzarella cheese, and serve hot.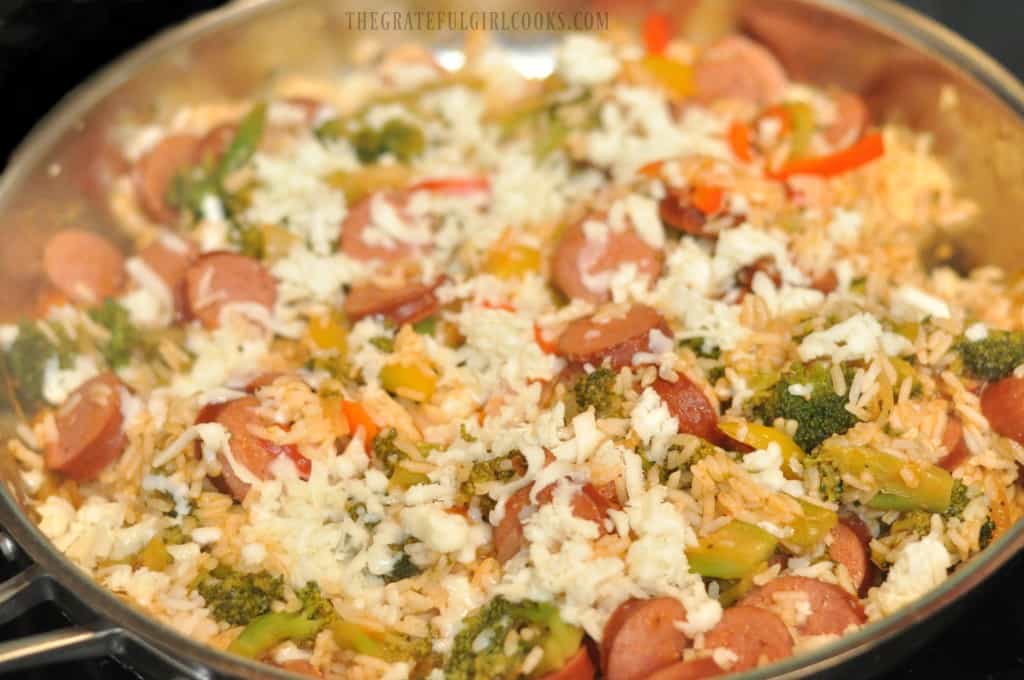 That's it! Not bad for an "all in one dish" meal, right? It really does fills you up, too! Depending on the portion size you choose, you can get between 4 and 5 servings out of this meal.
EASY PEASY!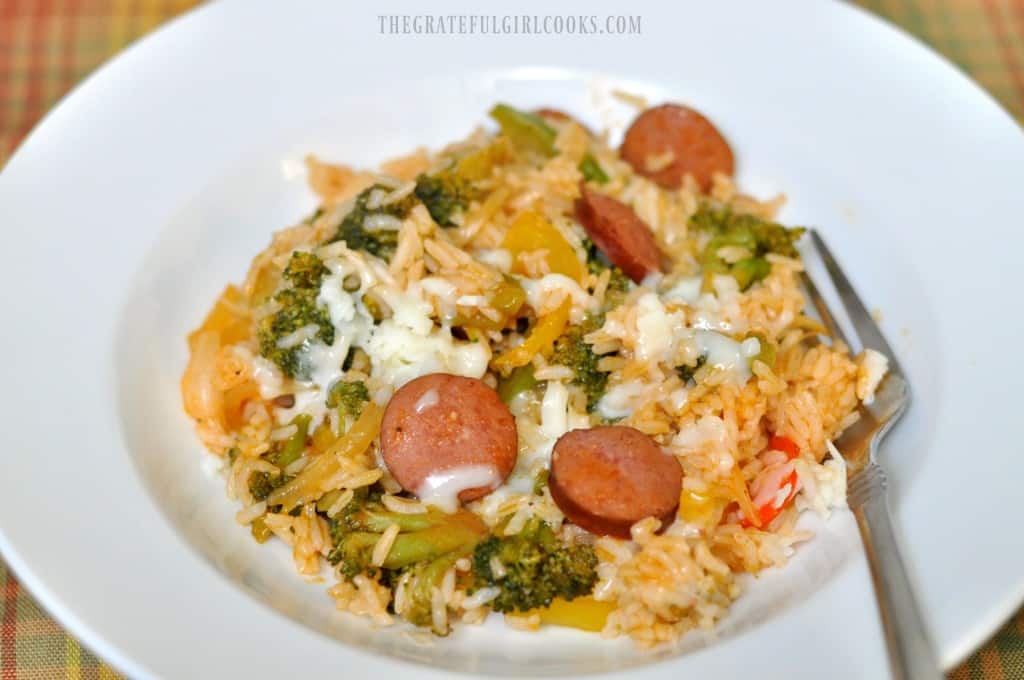 Hope you will give this ridiculously easy dish a try.  Have a fantastic day, and God Bless You!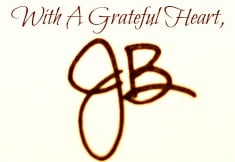 Recipe Source:  http://www.hillshirefarm.com/recipes/easy-smoked-sausage-skillet

Save
Save
Save
Save
Save
Save
Save
Save
Save
Save
Save
Save
Save
Save