A couple of days ago I was looking through some old recipe books I've acquired over the years. I found this Spinach and Orzo Salad recipe, (contributed by a friend of mine) in a church cookbook I received at a Women's Christmas event 12 years ago.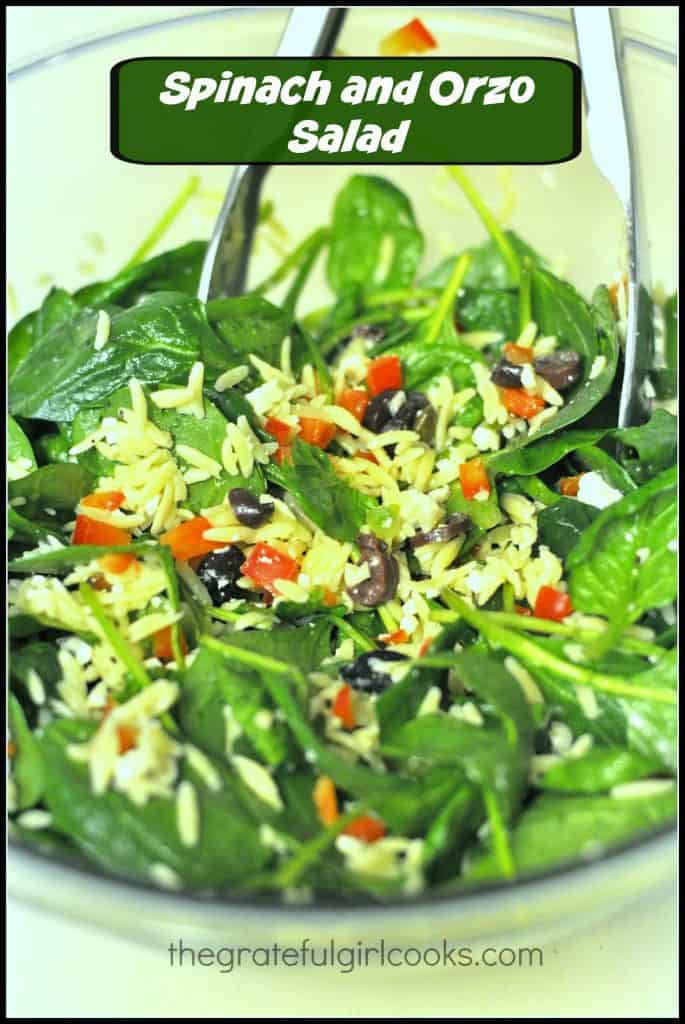 I made this salad (and cut the original recipe in half), for my husband and I to enjoy with our dinner. It was delicious! (Thanks, Monica!). Tender baby spinach leaves are mixed with orzo pasta, kalamata olives, green onions, capers, red bell pepper, and feta cheese, then tossed in a wonderful, lemon and white wine vinegar based dressing. I loved having the orzo pasta in this salad… it added a unique touch!
We really did enjoy this "loaded with flavor" salad…I think it only took me about 15 minutes, from start to finish to prepare it (so easy!). I would suggest you make the entire salad early, then let it refrigerate until ready to serve. When I made it, it was served right after it was tossed with the salad dressing. We had some extra salad leftover (which I usually don't like cause the lettuce "wilts" overnight), and I ended up saving it in a container. Whoa! Even the leftovers of this salad were delicious! IT WAS ABSOLUTELY FANTASTIC  (and NOT wilted) the next day for lunch. The refrigeration of the salad for several hours (AFTER the dressing was added) absolutely enhanced the flavors, and it was just as amazing, if not more, than the night before! Next time I will make and add the dressing to the salad early in the day, then refrigerate it for several hours before serving. (Just a helpful tip!) Hope you'll give it a try!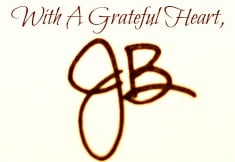 Recipe Source: Monica Martin, in "A Real Simple Christmas", Family Favorites, 2002



.

 

 

Save