My husband surprised me with a flat of fresh picked Hood strawberries this past weekend, locally grown in the Pacific Northwest. Absolutely the best strawberry there is! Perfect for making Strawberry Cobbler, if you ask me!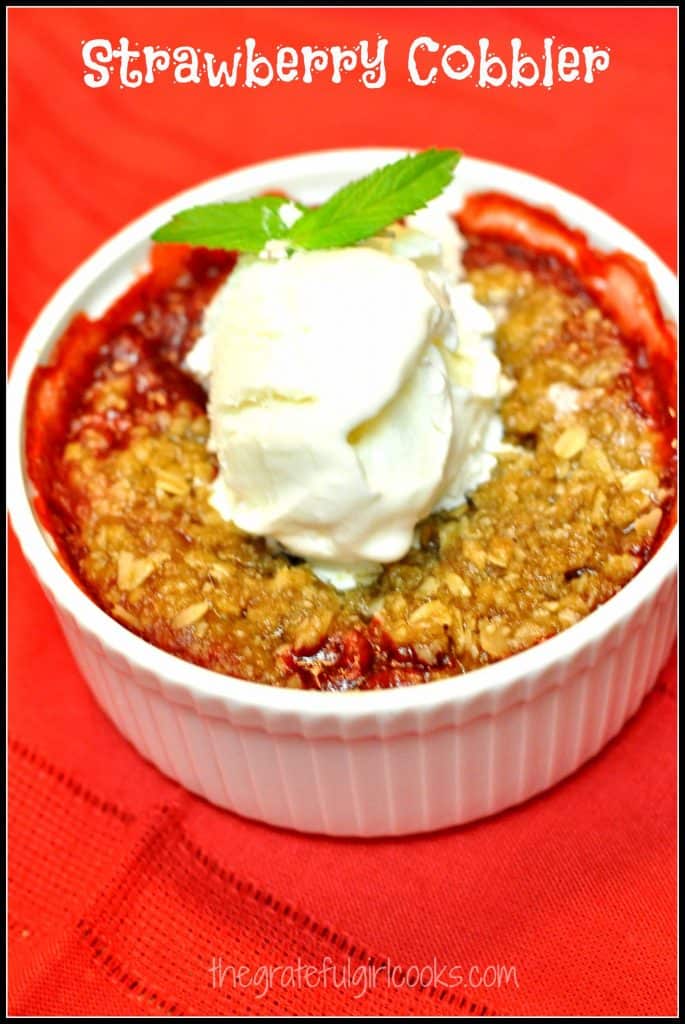 The only problem was… I was in the middle of several HUGE projects (pressure washing deck and patio, painting deck, refinishing a garden bench/staining it), etc., so the thought of what to do with all those strawberries smacked me upside the head. I was determined to use them BEFORE they spoiled… so I finished my projects, then into the kitchen I went. I made homemade strawberry ice cream (my hubby's request), some strawberry jam (for our pantry and for gifts) and this absolutely delicious STRAWBERRY COBBLER!
I found the recipe on Pinterest (thank you Joan, at "Chocolate Chocolate And More") and it sounded really good. I've made many cobblers before, but never a STRAWBERRY cobbler. Yum. The recipe is easy, and before I knew it, we had 4 ramekins of completely delicious cobbler, bursting with the flavor of fresh strawberries! Here's how you make this great dessert!
I put quartered strawberries and sugar in a saucepan. (Note: I mashed them just a bit with a potato masher – not too much… just enough to get the strawberry juice flowing-this step is optional). I let the strawberries and sugar hang out together for about 20 minutes. Because I mashed the ripe strawberries a bit, there was a lot of juice. Next time I will try NOT mashing them for more intact strawberries…good either way…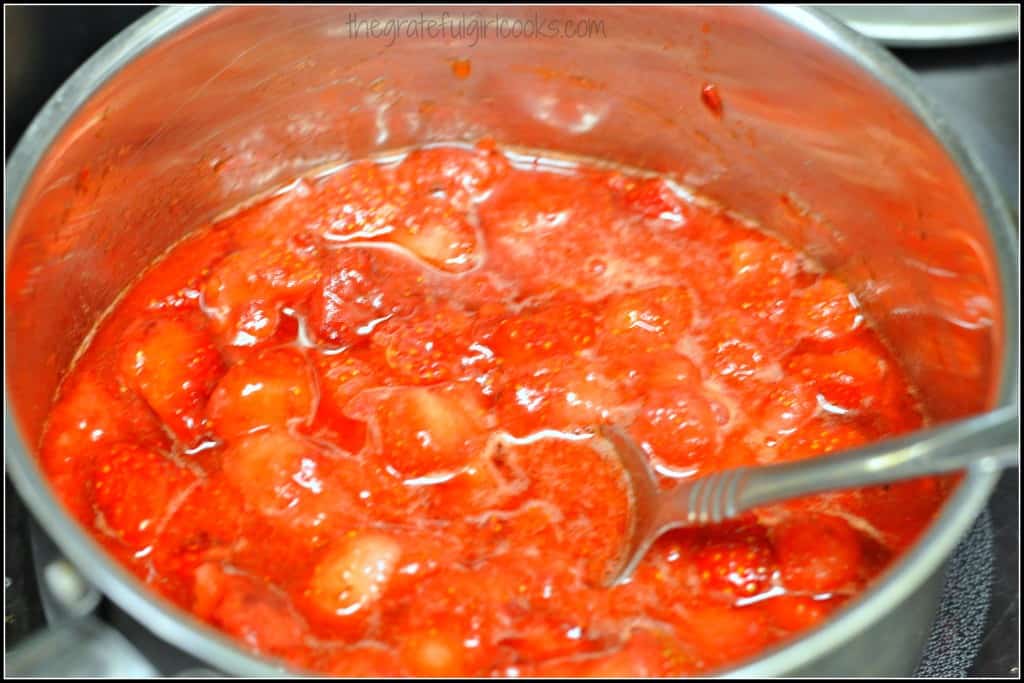 I heated the strawberry mixture for about 5 minutes on medium heat. While they were heating, I mixed up a slurry of cornstarch and cold water, then added it to the heated strawberry mixture.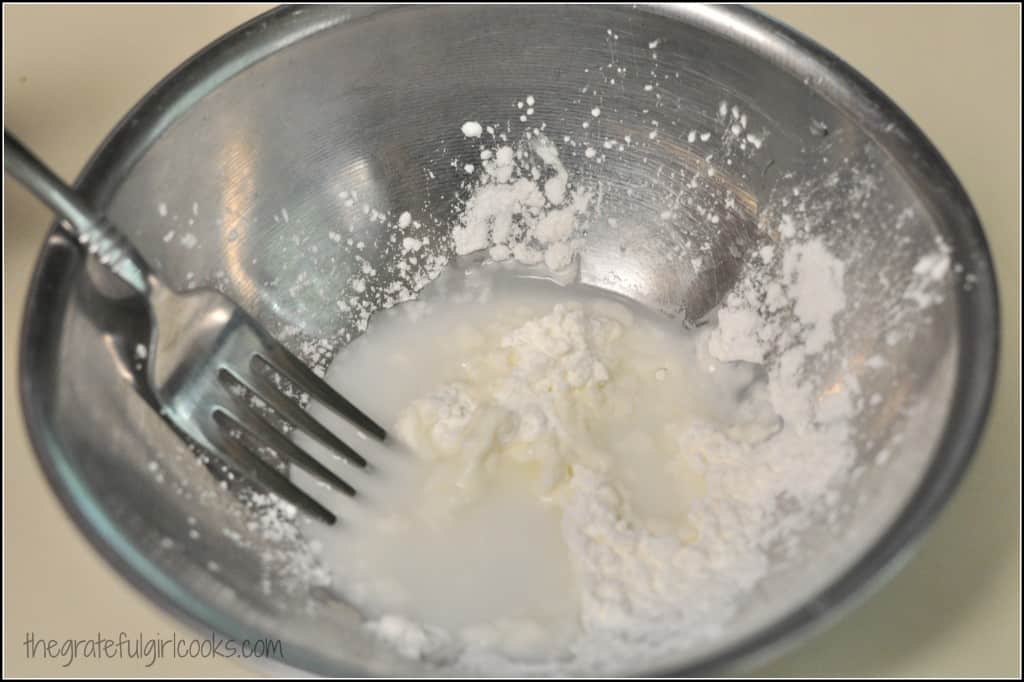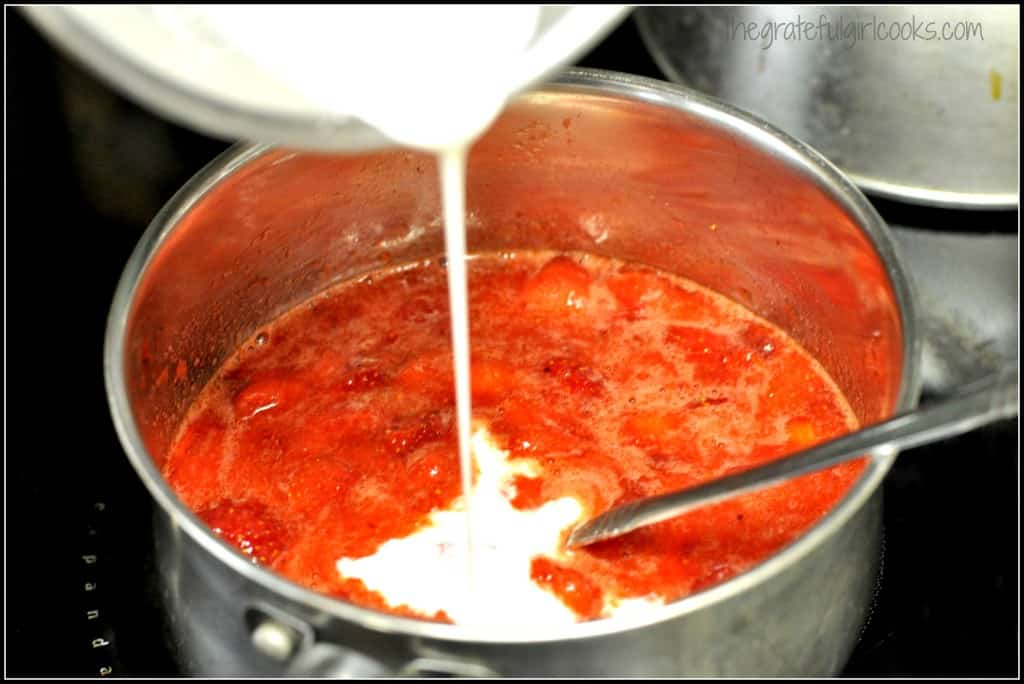 I stirred it all together and continued to cook this until the strawberries came to a boil (I stirred it often). I removed my pan from the heat, then evenly divided the strawberry mixture into 4 ramekins, and put the ramekins on a foil-lined baking sheet. Although this picture doesn't quite capture it, there are a LOT of strawberry chunks in there!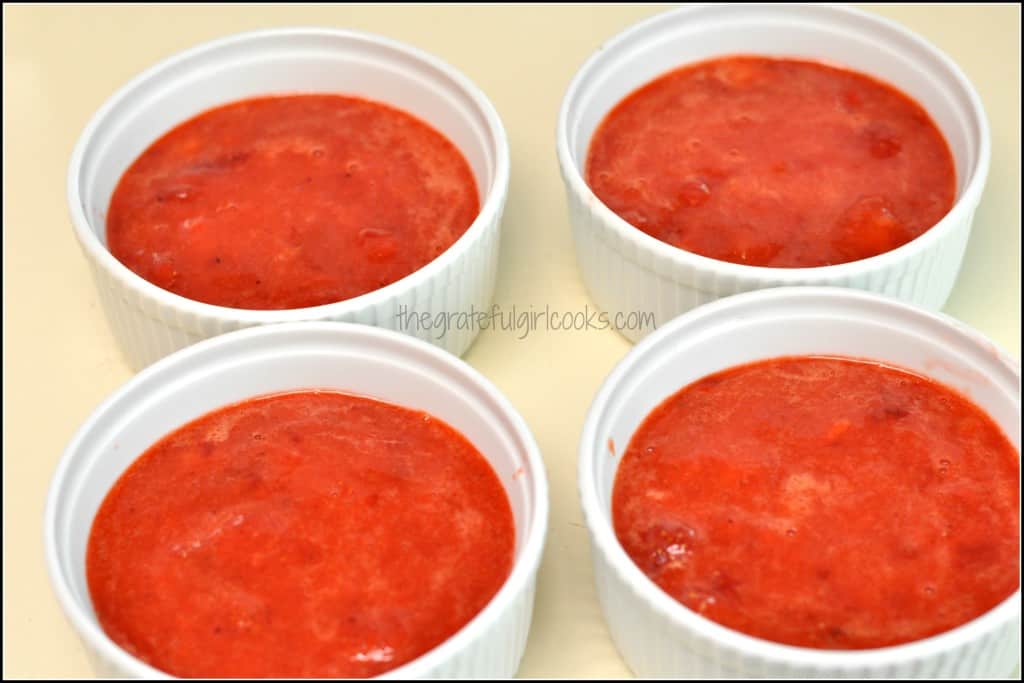 Next thing I did was mix up the ingredients for the crumb topping with a pastry blender.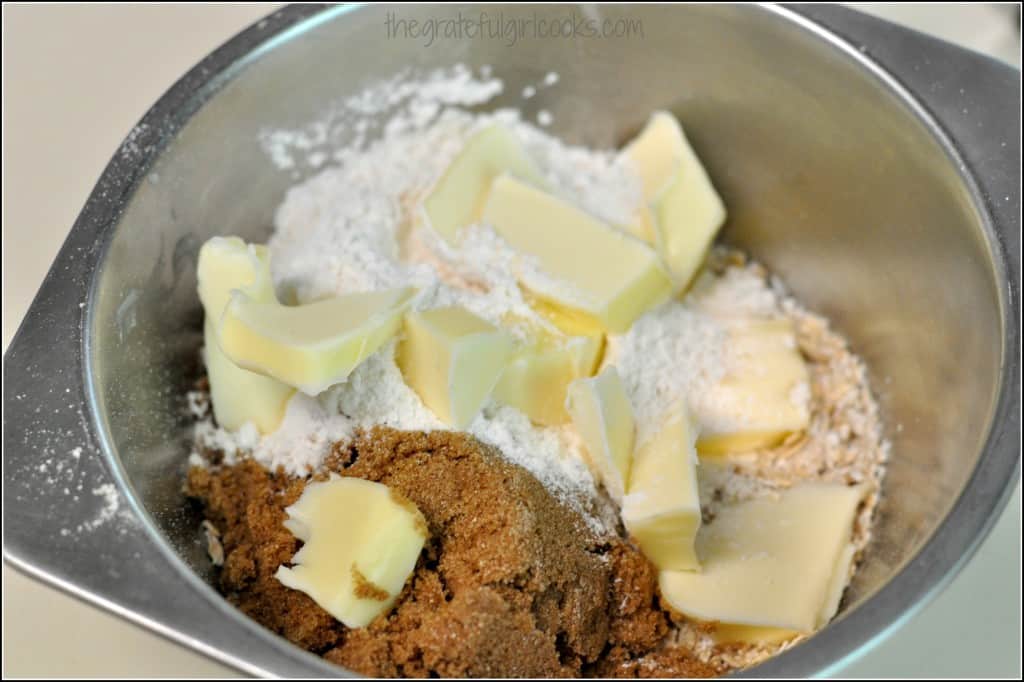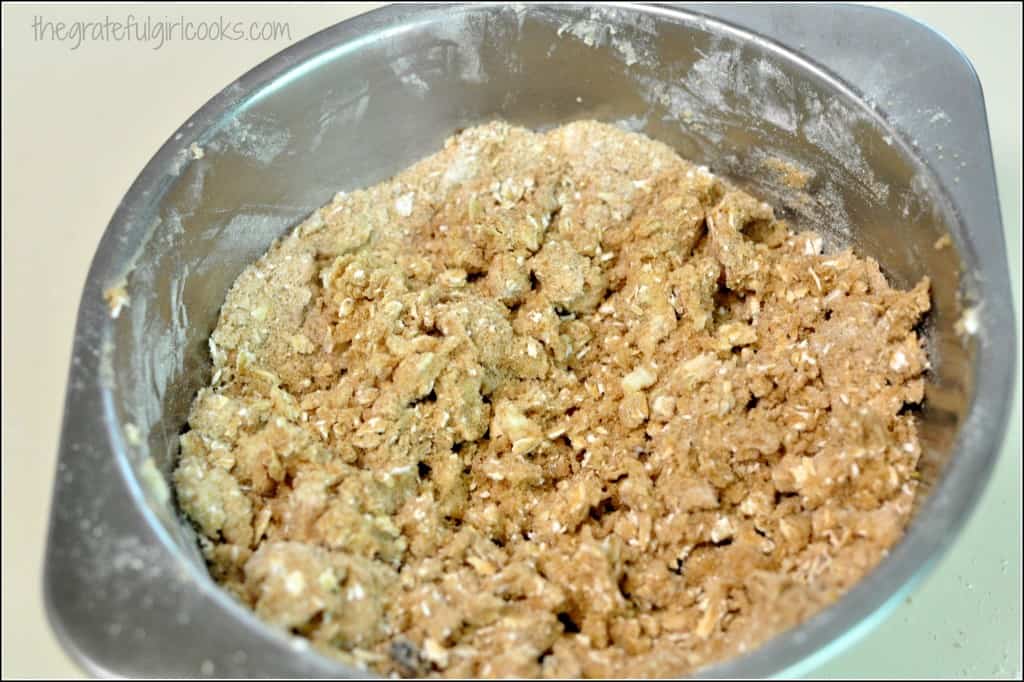 I evenly distributed the crumb topping over the tops of all 4 ramekins.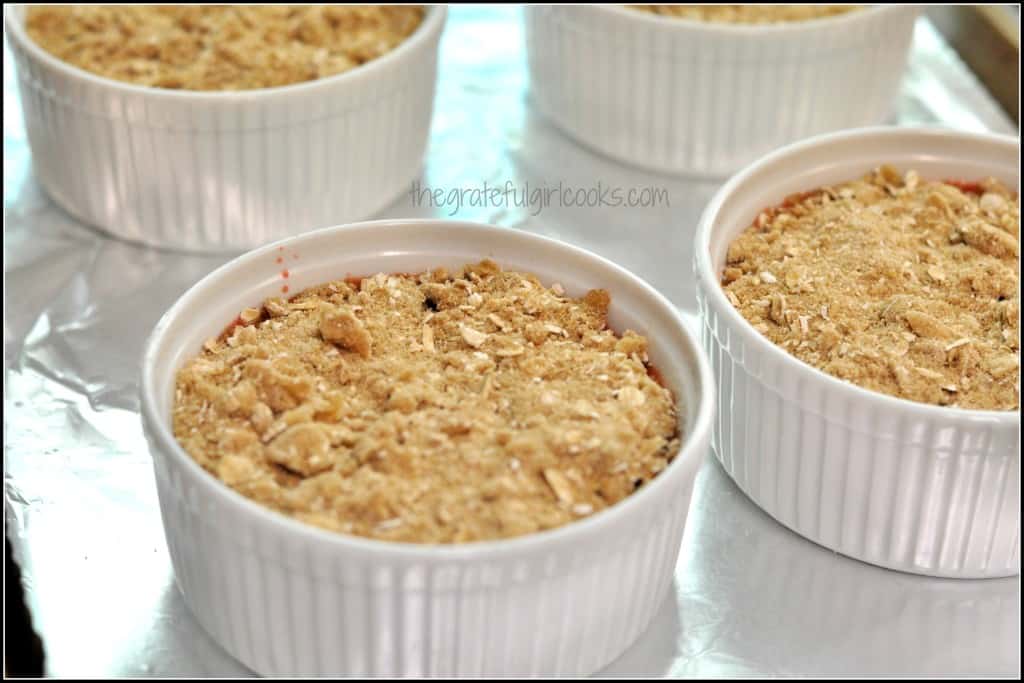 Once they all had topping, I put the baking sheet with the ramekins into my preheated 350 degree oven, and baked them for 25 minutes. Once they came out they looked like this…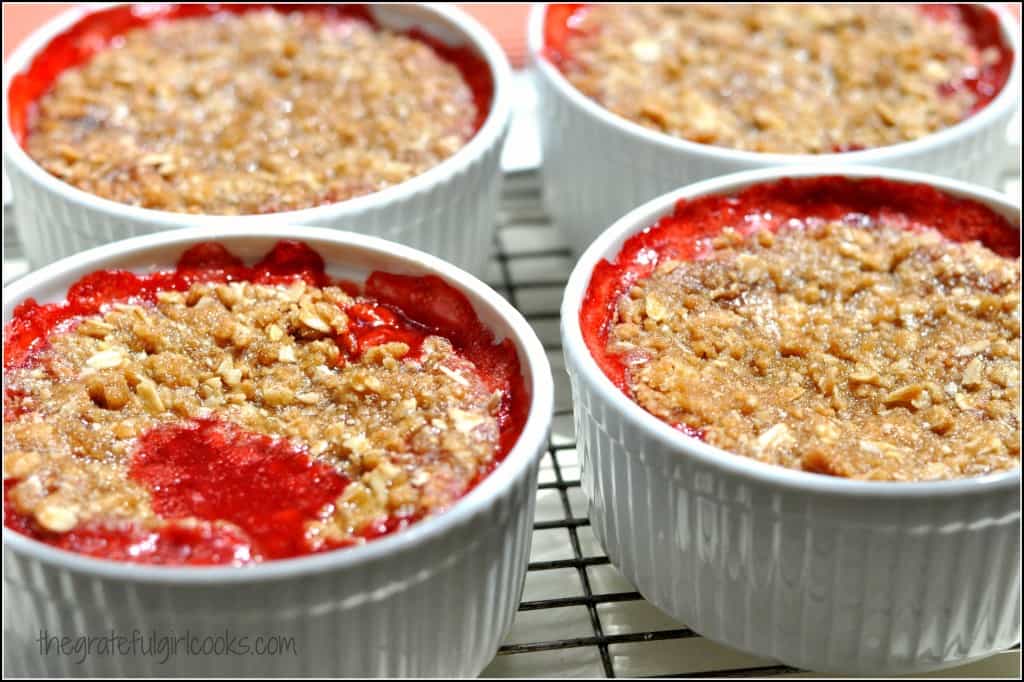 I let them cool down for a few minutes, added a small scoop of homemade vanilla ice cream, then garnished it with a sprig of mint from my garden. The only thing left to do at this point was to grab a spoon and take a big ol' bite. Delicious!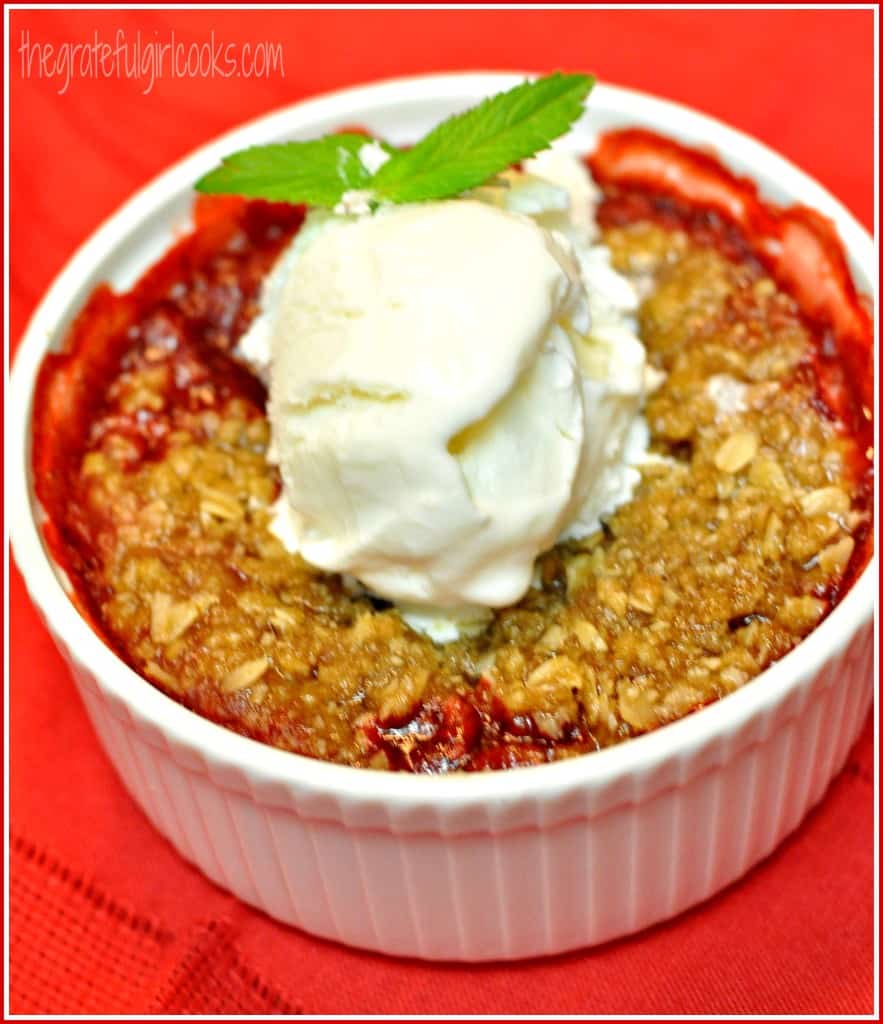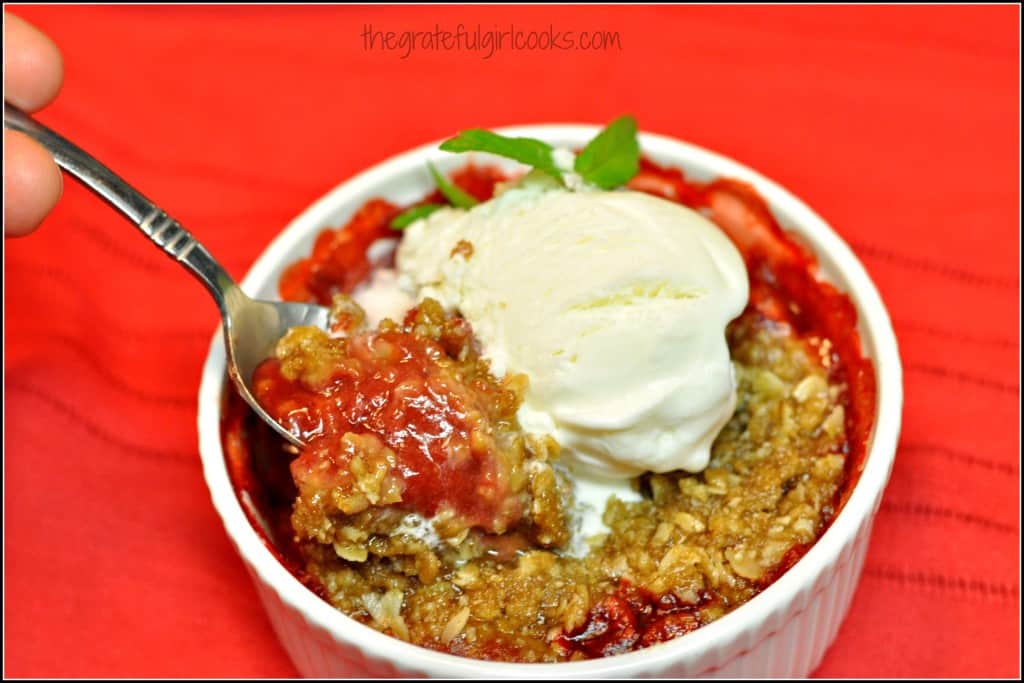 Sure hope you'll give this easy recipe a try! I think you will be glad you did!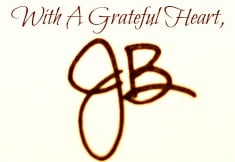 Recipe Source: http://chocolatechocolateandmore.com/fresh-strawberry-cobbler/


Save
Save