Today I am happy to share and recommend a unique and delicious recipe I found on Pinterest for Sun Dried Tomato, Spinach, & Cheese Stuffed Chicken Breasts. YUM.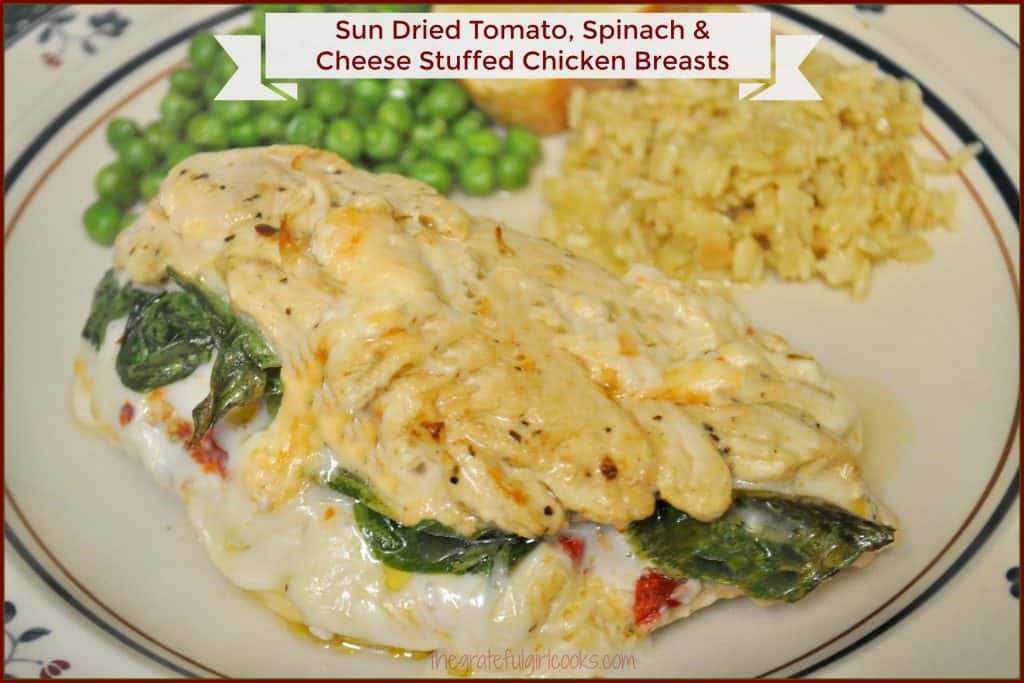 How can you go wrong with Italian seasoned, pan-seared (then baked) chicken breasts, stuffed full of fresh baby spinach, sun-dried tomatoes, AND ooey, gooey mozzarella cheese? I mean, really… how could this NOT taste good?
Here's how you make this recipe:  First thing you need to do is mix up the Italian "dressing" in a small bowl. Takes all of a minute or less.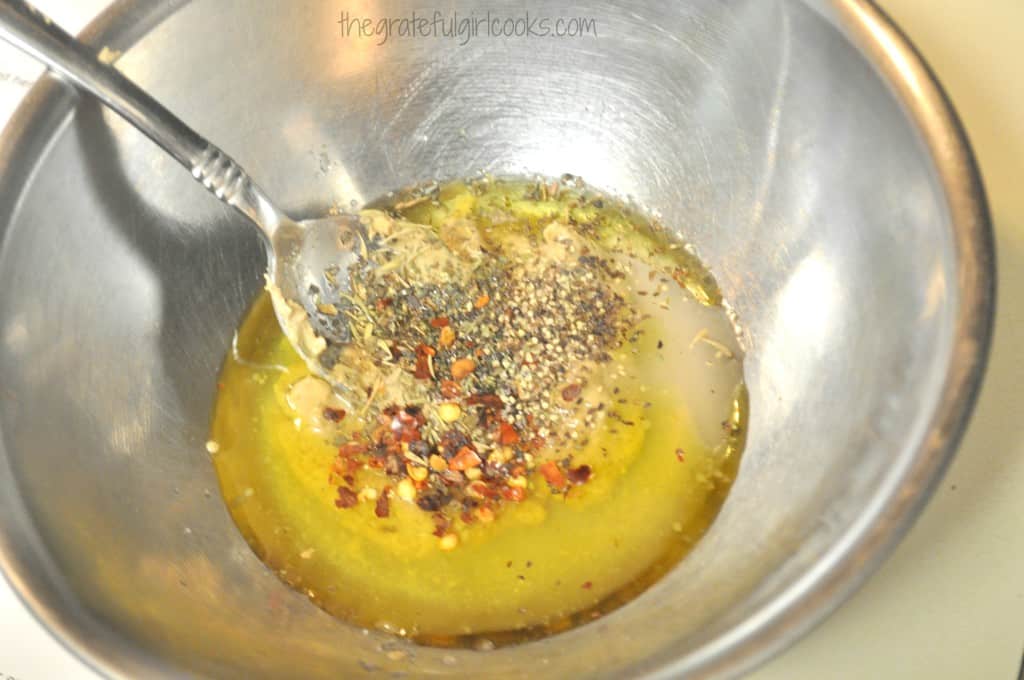 This is what it will look like once combined… a bit thicker than normal dressing or sauce.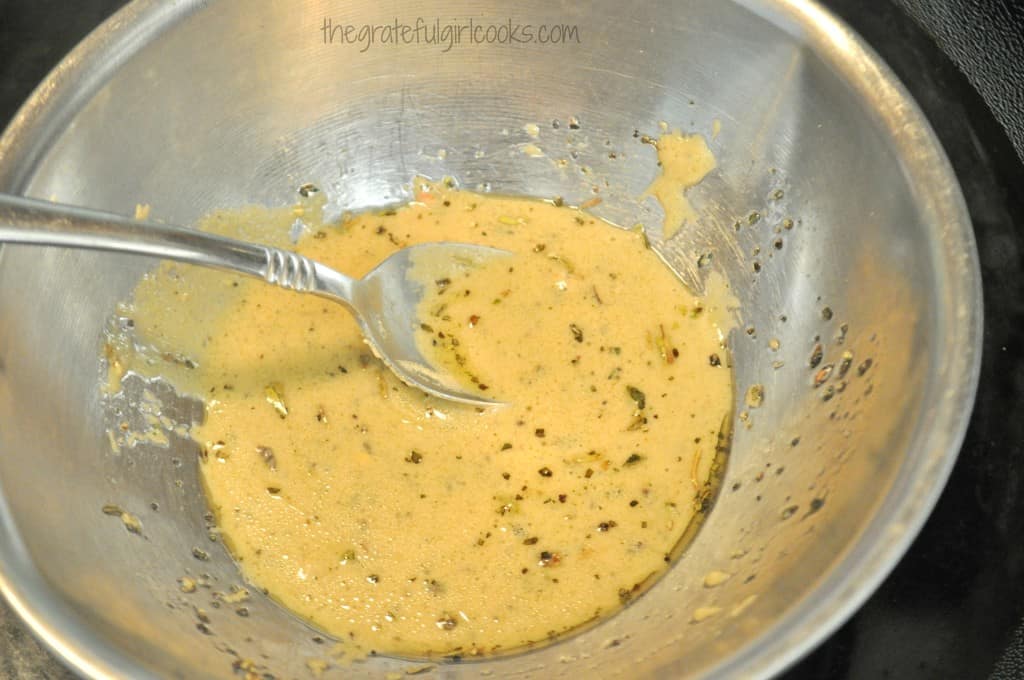 Carefully cut a "pocket" into each of the chicken breasts. Slice deep into each chicken breast (horizontally), but DO NOT cut all the way through the chicken breast! After cutting, they should be able to open almost all the way like this…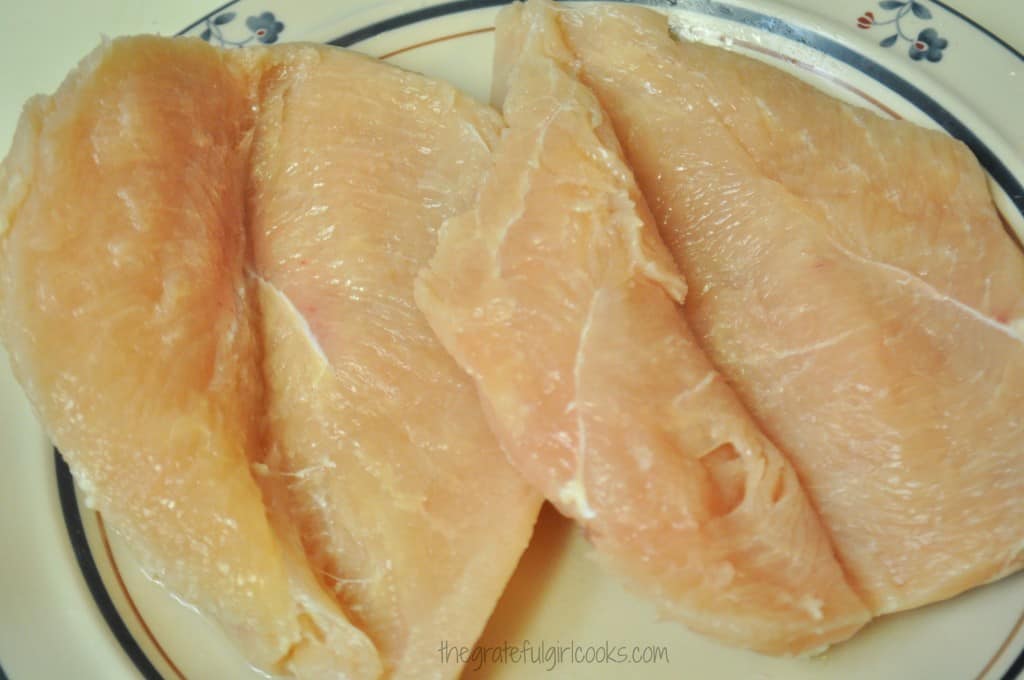 Cover the chicken breasts inside and out with the Italian "dressing".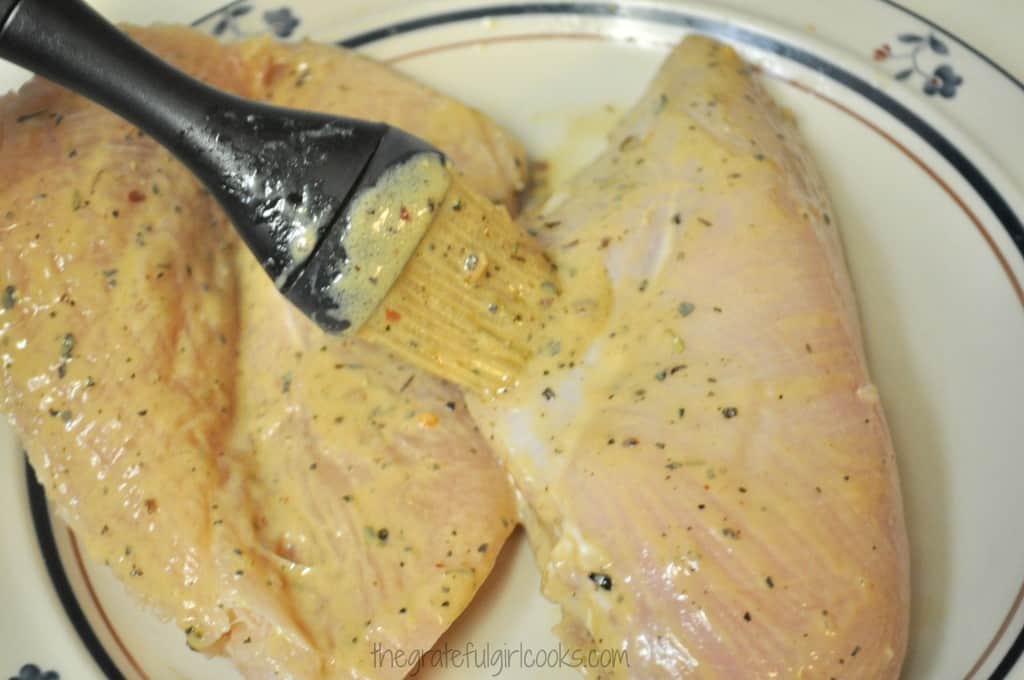 Now stuff one half of each chicken breast with thinly sliced sun-dried tomatoes (oil-packed). I was lucky to be able to use the sun-dried tomatoes packed in olive oil that I grew in our garden, dehydrated, then packed in oil last Fall! You can find jars of sun-dried tomatoes (oil-packed) in most grocery stores nowadays.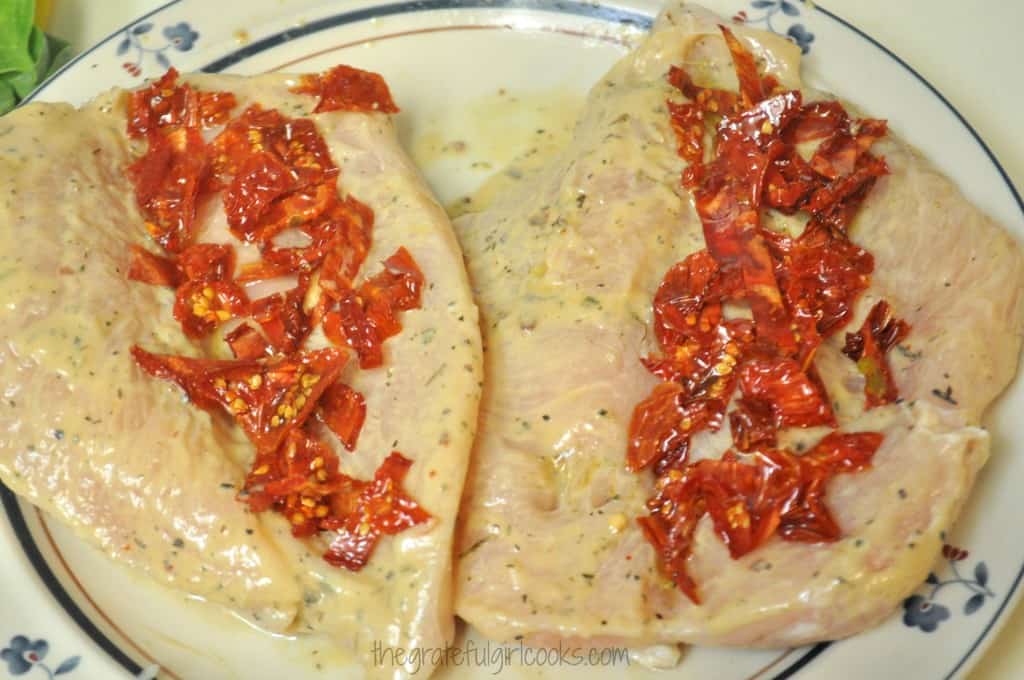 Add slices of mozzarella cheese on top of the tomatoes.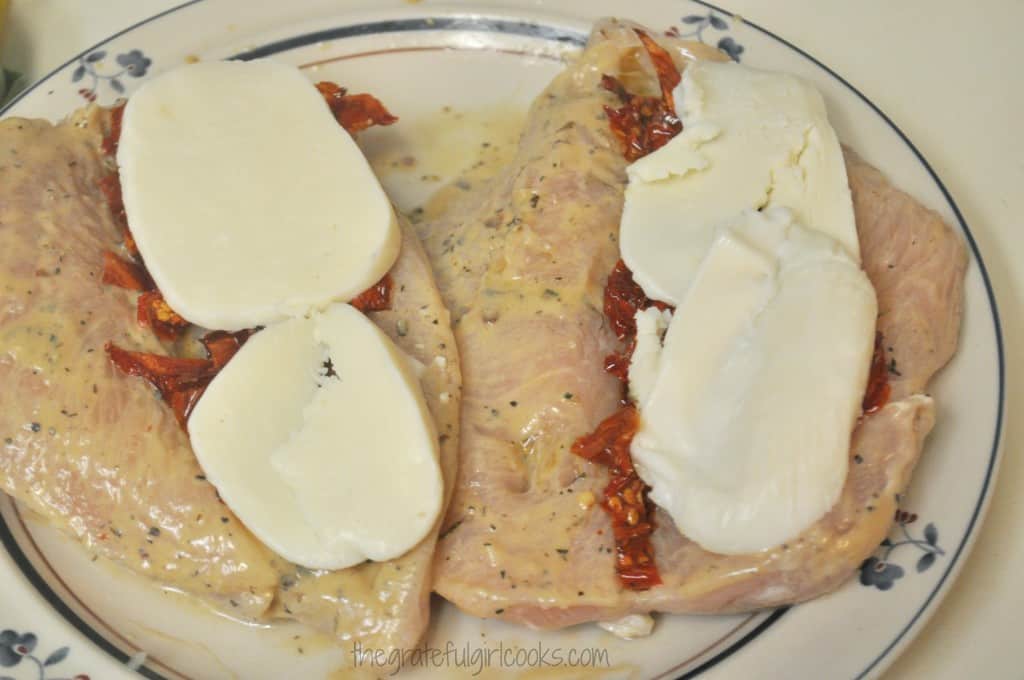 Top the mozzarella slices with a handful of fresh baby spinach leaves.
Now close the chicken breasts up, stuffing as much as you can into each piece. Secure the chicken breast, top to bottom, with several toothpicks to hold it all together. I used 3 toothpicks for each one, putting them in at a diagonal.  Heat olive oil in an OVENPROOF skillet until really hot; carefully add chicken breasts and cook for 2-3 minutes per side, until each side has a nice golden brown color to it.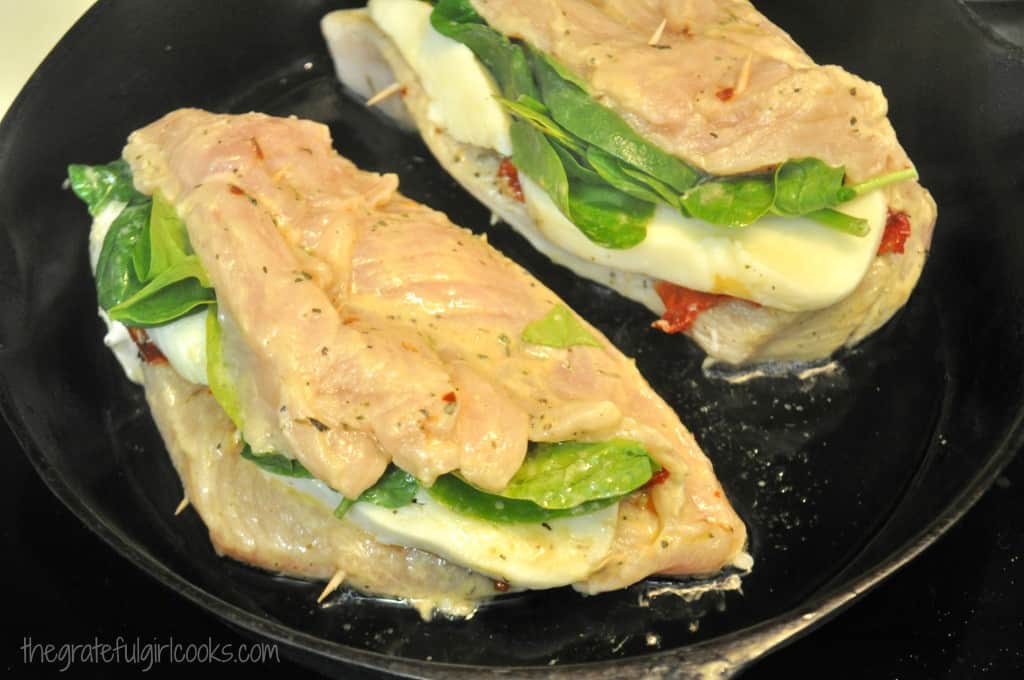 After browning both sides of the chicken breasts, place the skillet (and chicken) into a preheated 350 degree oven. Cook the chicken for 15-18 minutes (for small and medium breasts – will need to cook really large breasts a few minutes longer). This is what they will look like when you remove the skillet from the oven.  Lots of gooey cheese and juices!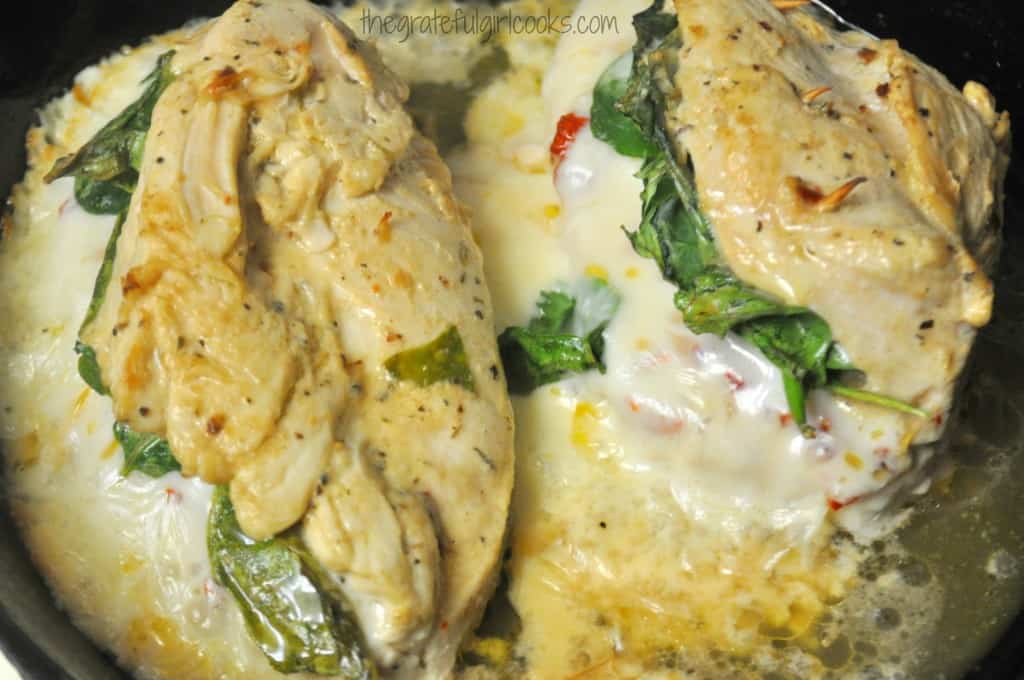 Place the chicken onto individual serving plates, and for goodness sake… REMOVE THE TOOTHPICKS!!! (Just sayin' – no one wants to bite into a toothpick now, do they?)  Spoon a bit of the sauce and/or melted cheese over the top of each chicken breast, and SERVE!  Doesn't that look GOOD?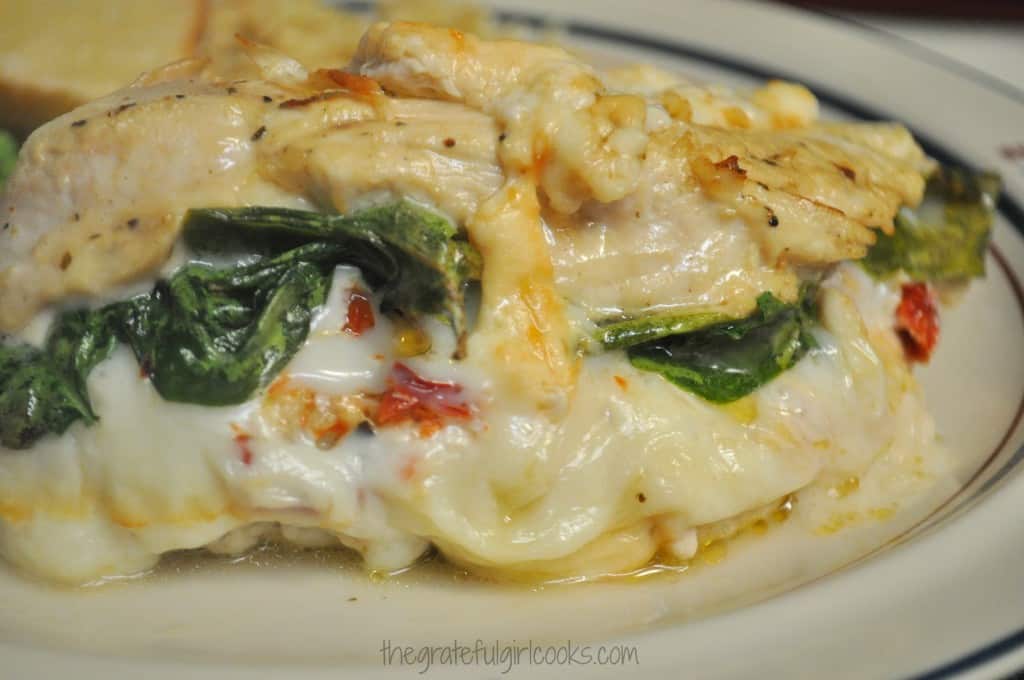 I cut this one in half so you can see what the inside looks like! I think you're gonna like these.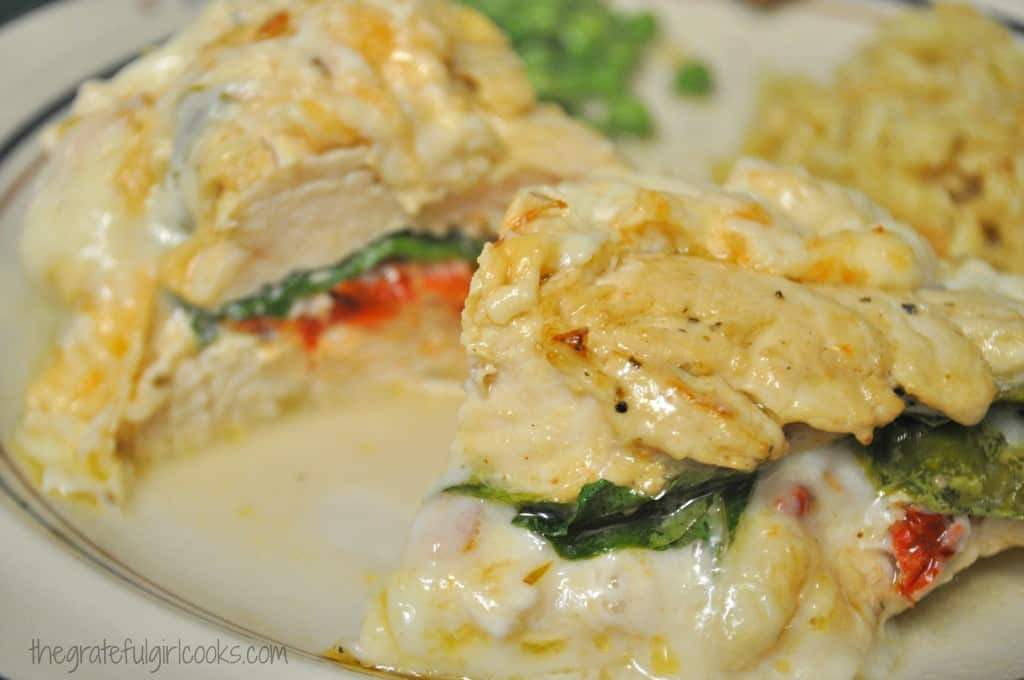 I hope you will consider trying this wonderful chicken recipe… we really enjoyed it!  Have a blessed day.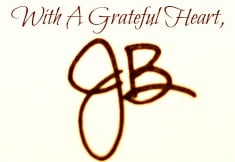 Recipe Source: http://www.recipetineats.com/sun-dried-tomato-spinach-cheese-stuffed-chicken-breast/

Save