As I write this, I am still savoring the memory and taste of the Sweet Chili & Garlic Glazed Salmon I fixed last night for dinner. It ranks right up there as one of the BEST pieces of salmon I've ever had (and I make salmon often!). UH-May-ZING!!!!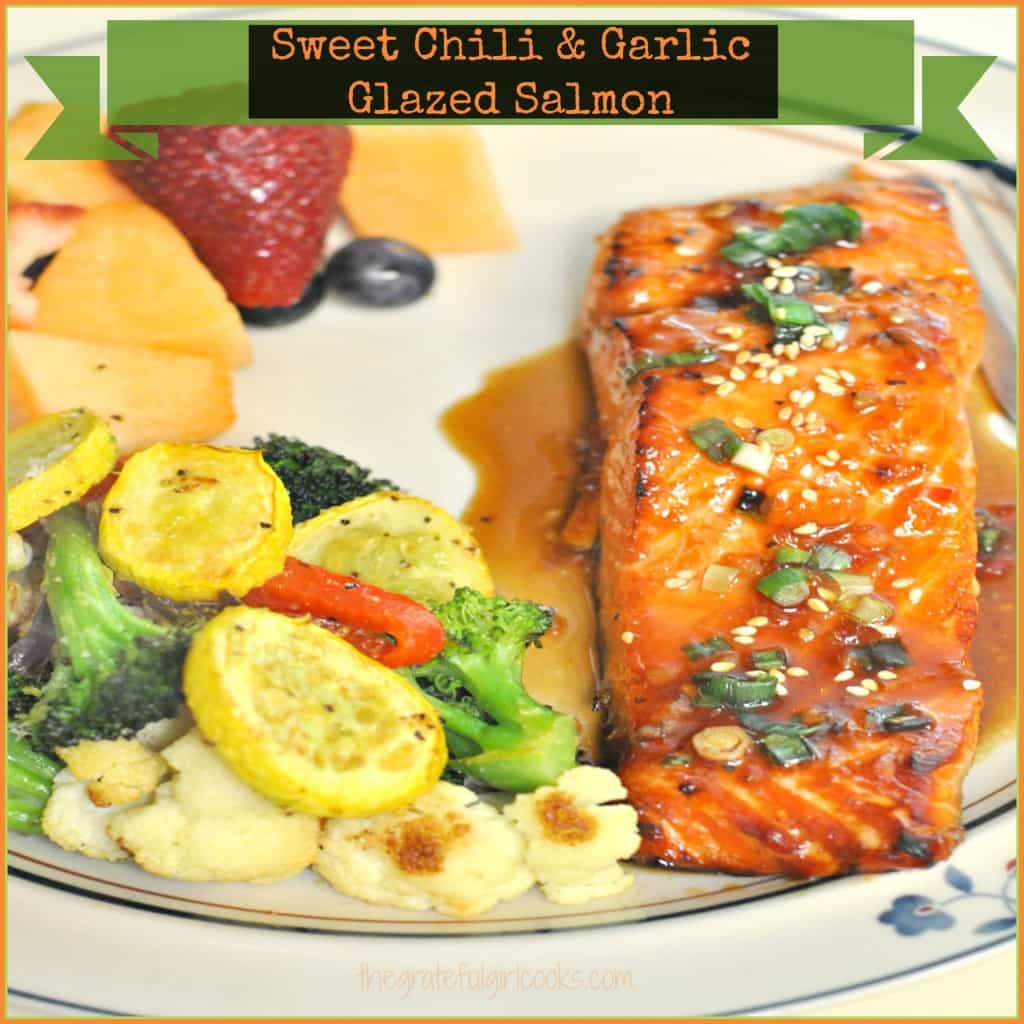 The recipe is so simple, yet I was amazed at just how fabulous it really was! My husband and I completely, 100% LOVED it! The recipe comes down to… marinate the salmon, then broil it! I know… EASY, RIGHT? Right. Yet… there is so much flavor… can you tell how excited I am to share this recipe with you today? While we were eating, I kept saying "this is soooo good"!
Here's how to make this delicious dish:
Mix up the marinade in a shallow dish. The marinade consists of sweet chili sauce, orange marmalade (I used my homemade jam!), soy sauce, minced garlic and chopped green onion. EASY.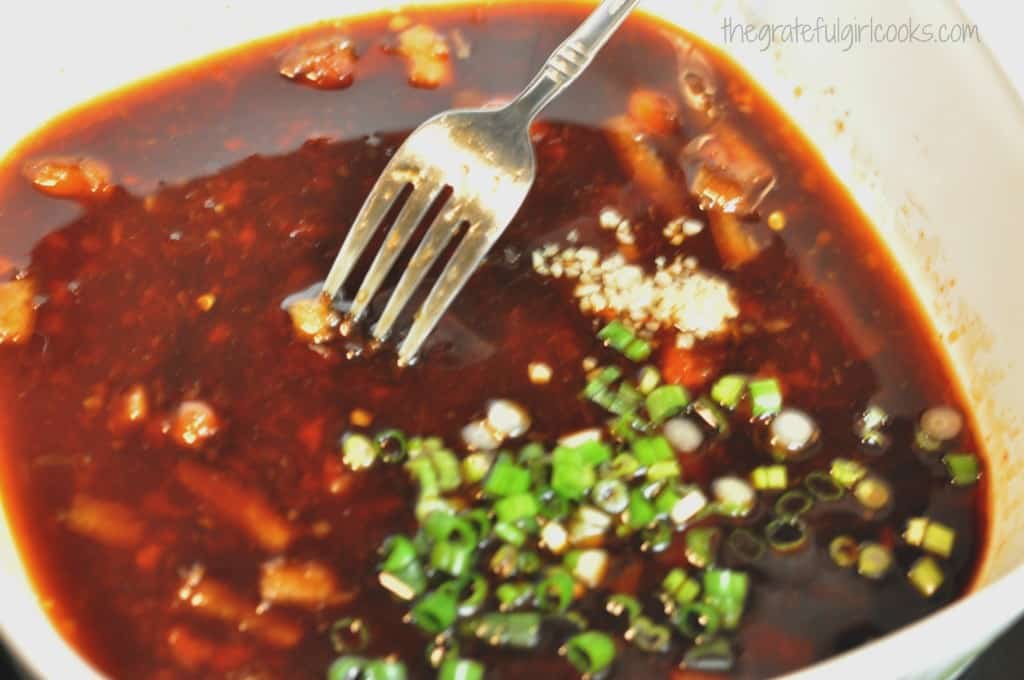 In case you're wondering, here is the sweet chili sauce I used. It can be found in the Asian section of most grocery stores.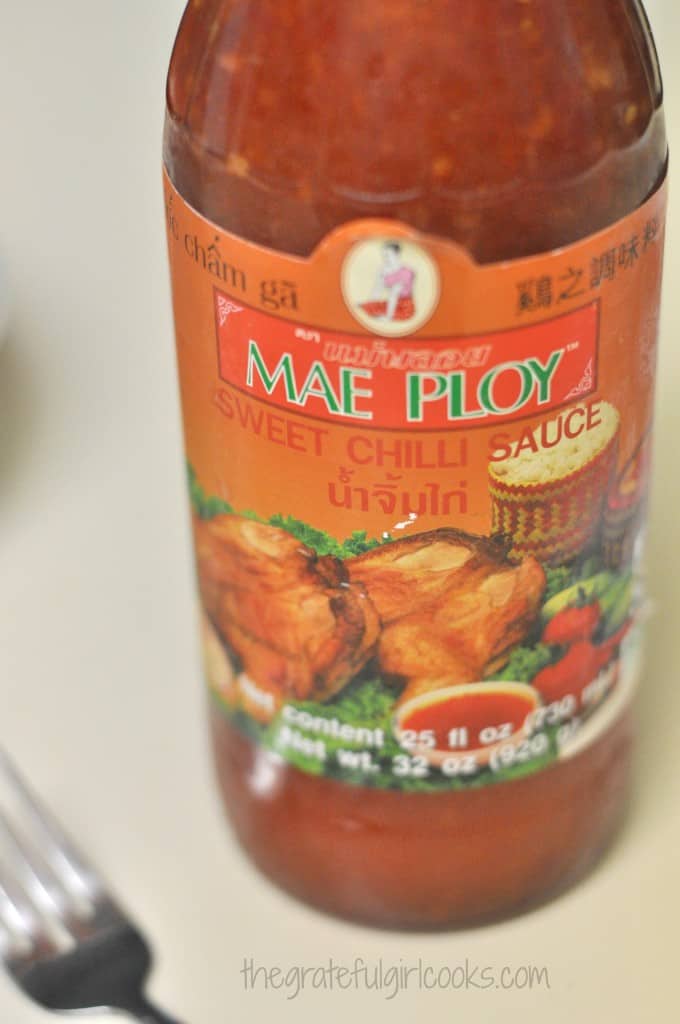 After mixing up the marinade, I reserved a bit of it in a separate container to drizzle over the finished salmon.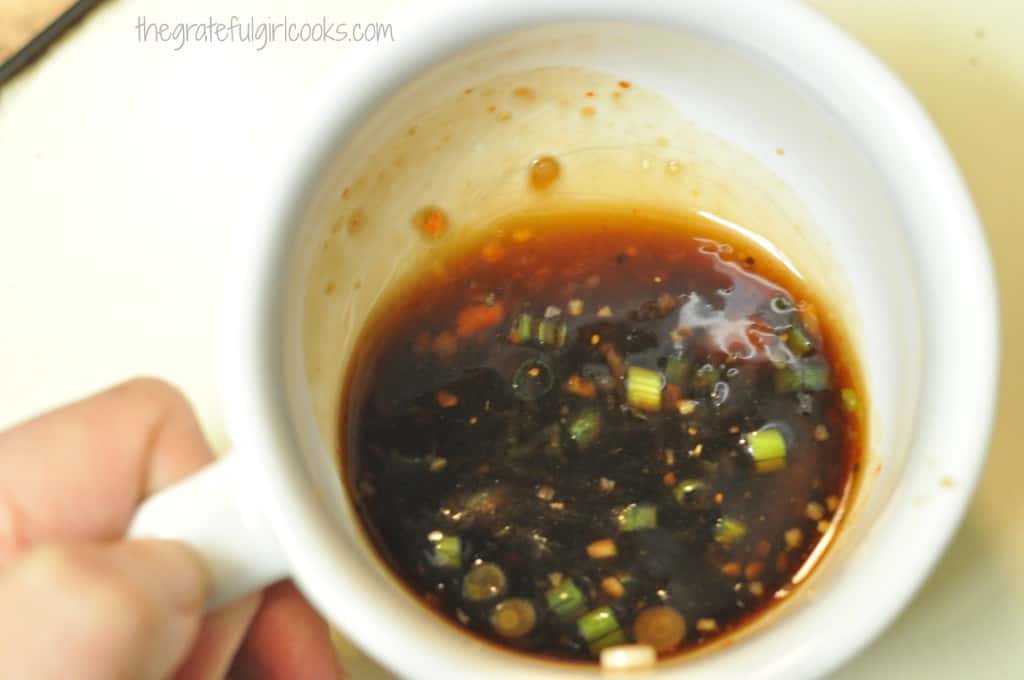 I seasoned the salmon fillets with salt and pepper. Note: this is "skin on" salmon. Got a large piece for $17 dollars at Costco… cut it into 7 fillets. Each serving will cost about $2.50 each – cheaper (and healthier) than a Big Mac, and cheaper than ordering this in a restaurant!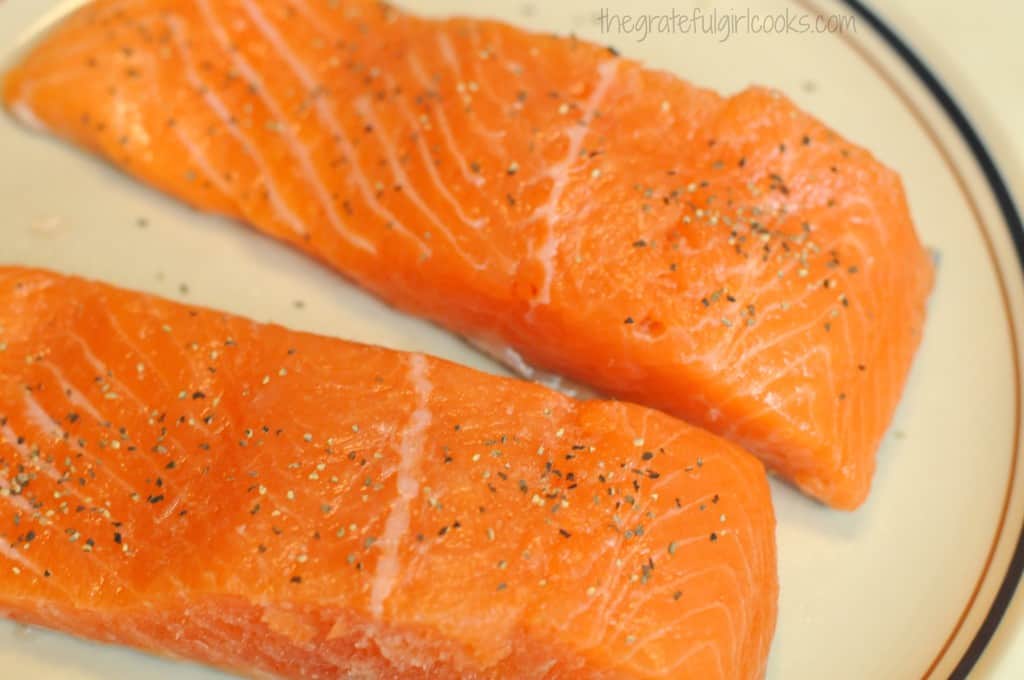 Place the salmon fillets into the marinade, SKIN SIDE UP.  *(Note: this recipe calls for 4 pieces of salmon; I only cooked 2 fillets, but made the same amount of sauce specified). Let the salmon marinade for at least an hour in the refrigerator. Do not turn salmon over.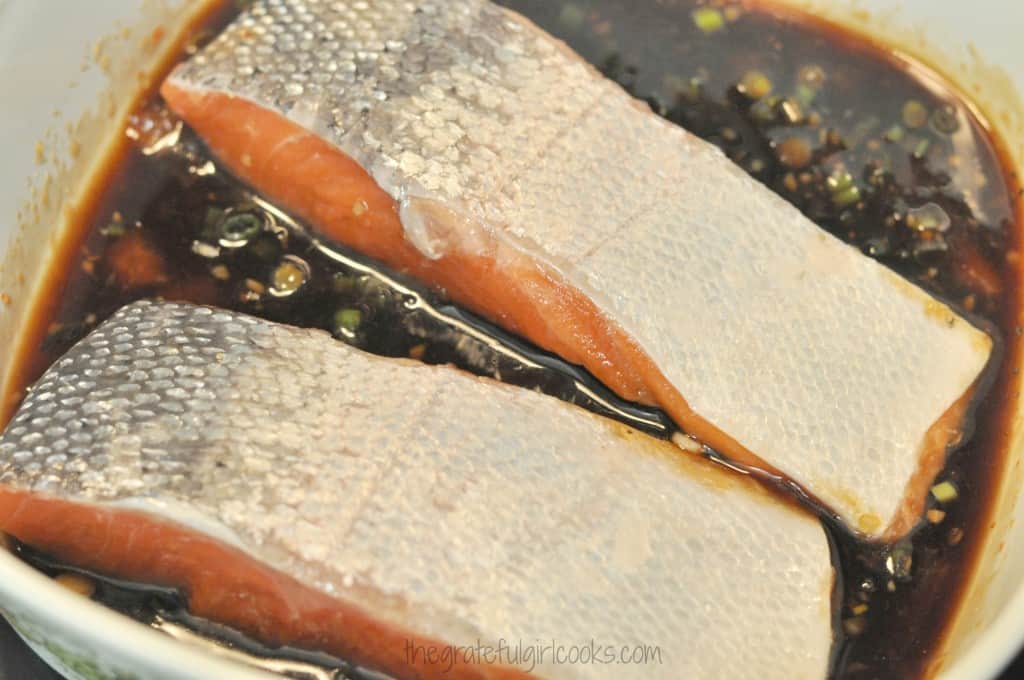 Before cooking salmon, cover a cookie sheet with aluminum foil, then spray with non-stick spray. You will be glad you did this at the end of the baking time. Trust me. Clean up is a BREEZE, and the salmon will not stick to the pan!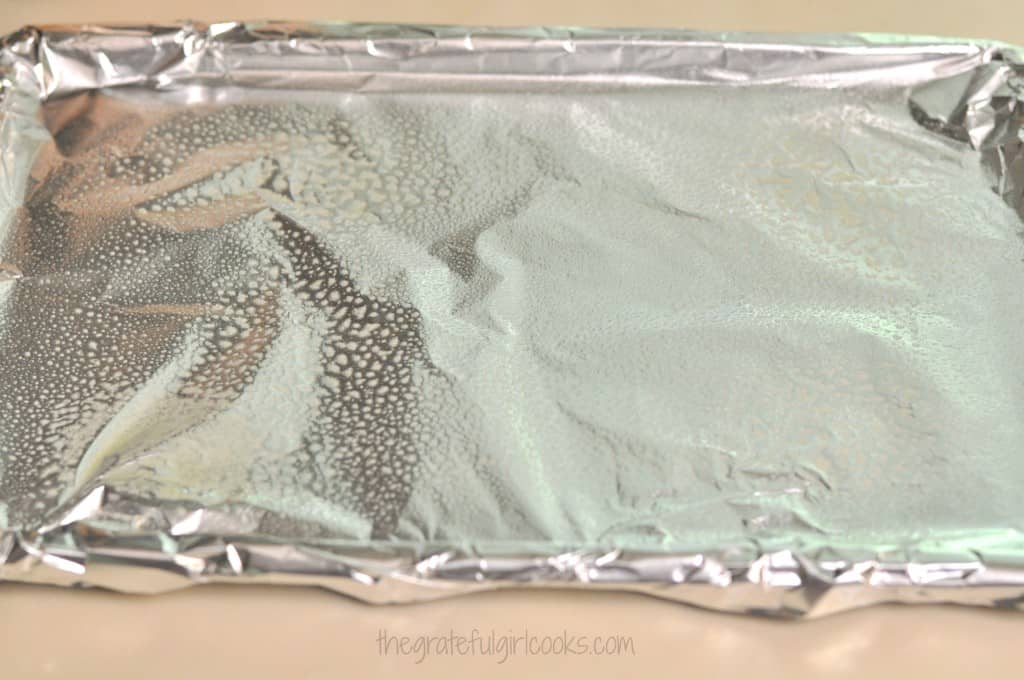 Place the marinated salmon fillets SKIN SIDE DOWN onto the foil. You can brush a tiny bit more of the marinade onto the fish, but be careful to NOT let the sauce "pool up" on the foil (cause it will burn!)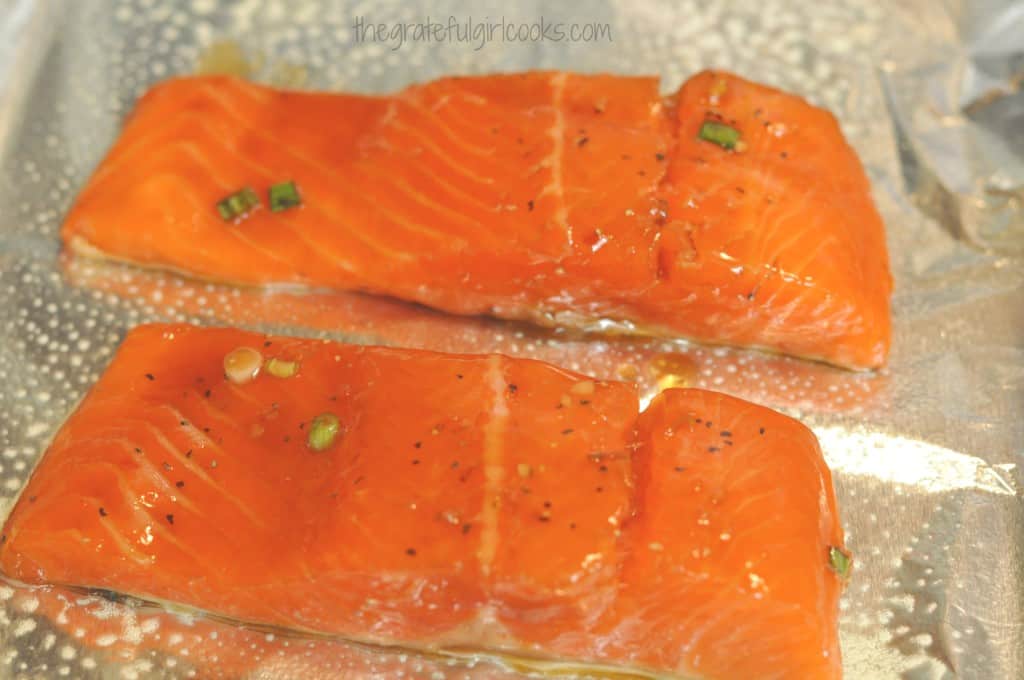 Preheat your oven broiler. When hot, place the tray of salmon onto a MIDDLE RACK (about 5-6 inches away from the broiler unit). Broil for 7-10 minutes (mine took about 9 minutes), until the salmon is lightly browned and flakes easily. This is what it looked like when I removed pan from broiler.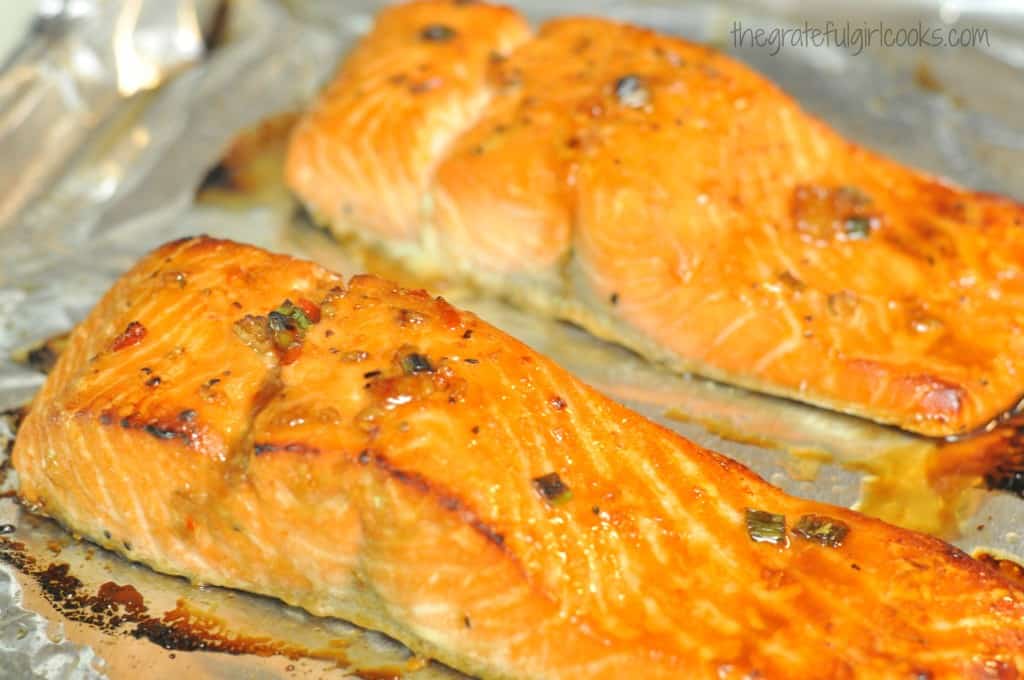 Place salmon onto individual plates. Spoon a little of the reserved glaze over the top. I also added some toasted sesame seeds and a few more chopped green onions for garnish.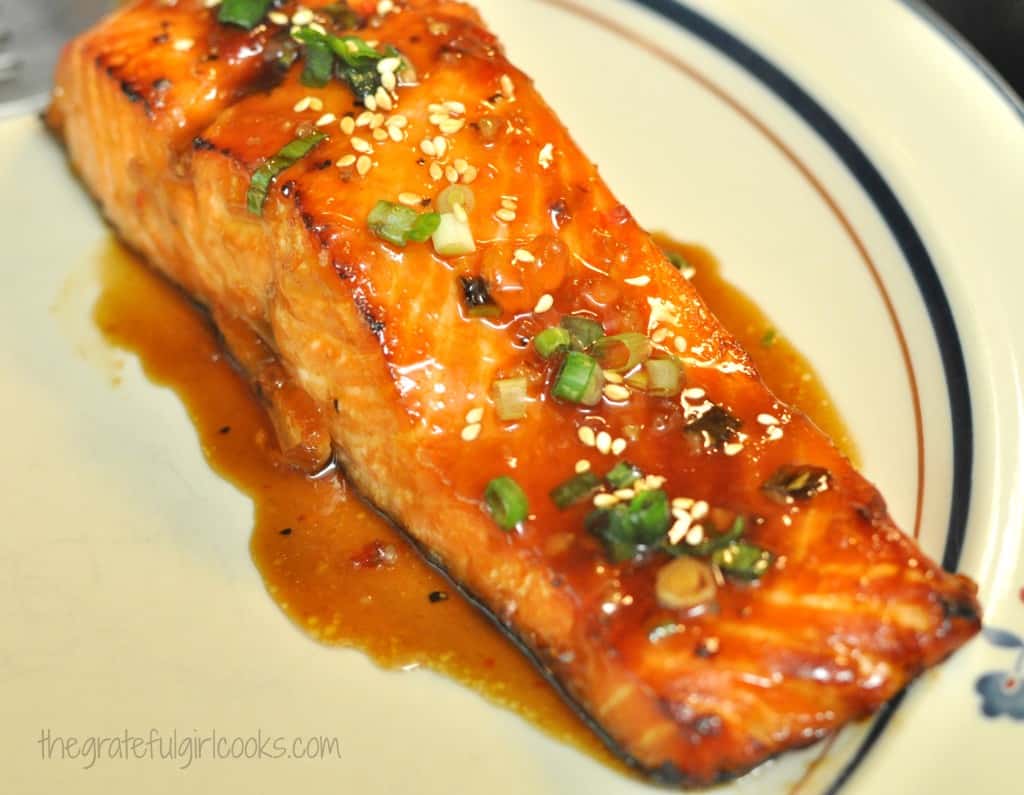 Add a side dish or two… and BOOM!  It's ready to eat… and let me tell you… this Sweet Chili & Garlic Glazed Salmon is FANTASTIC!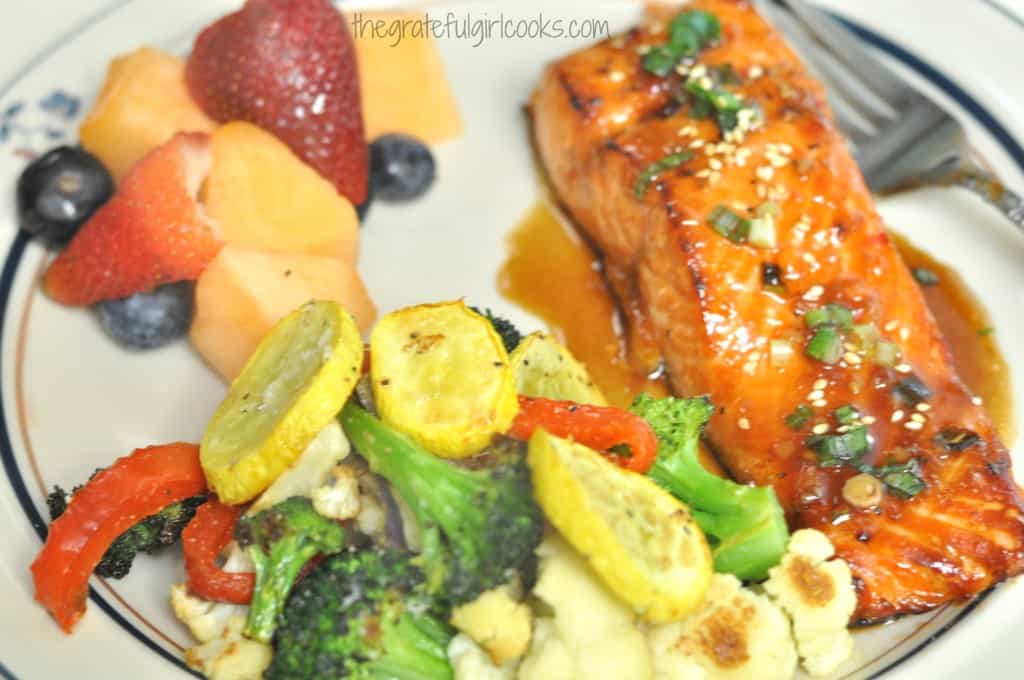 Sure hope you will consider making this amazing salmon. The sauce is so good, I could eat it by the spoonful. I am confident you will enjoy this salmon as much as we did!
Have a great day, and may God bless you with His presence-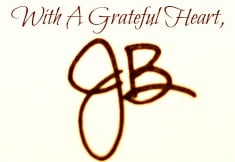 Recipe Source: http://therecipecritic.com/2015/02/sweet-chili-garlic-glazed-salmon/

Save