Swiss Chard with Onions and Garlic is a quick, easy and HEALTHY side dish I made last night with our grilled chicken dinner.I stir-fried Swiss Chard with onions and garlic, and boy, was it good!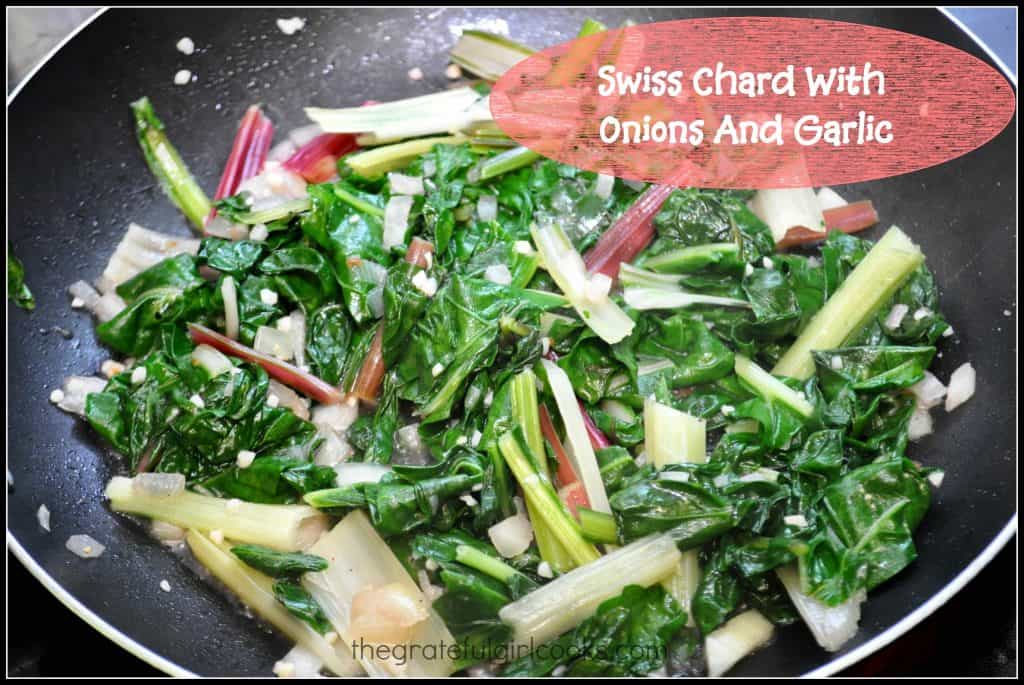 I had never eaten Swiss Chard until a year ago, when I decided to add it to my raised bed garden and give it a shot. That was a great idea (if I say so myself)!  I planted seeds for Rainbow Chard last Spring (Rainbow Chard just means there are different color stems on the plants). We are STILL enjoying some of the chard I planted last year from seed…isn't that crazy?! I planted chard seeds from a .99 cent packet …My chard plants survived the winter rain and snow and we had some for dinner last night in MAY! Talk about a good investment…yeehaw! My husband and I loved this side dish! Chard is crazy good for you, too. It is low-fat, full of fiber, iron and potassium, to name just a few reasons why you should give this veggie a try. Simple, "good for you", and full of flavor!
Here's where the unsuspecting chard in the skillet was yesterday morning (my garden – the tall plants in this photo).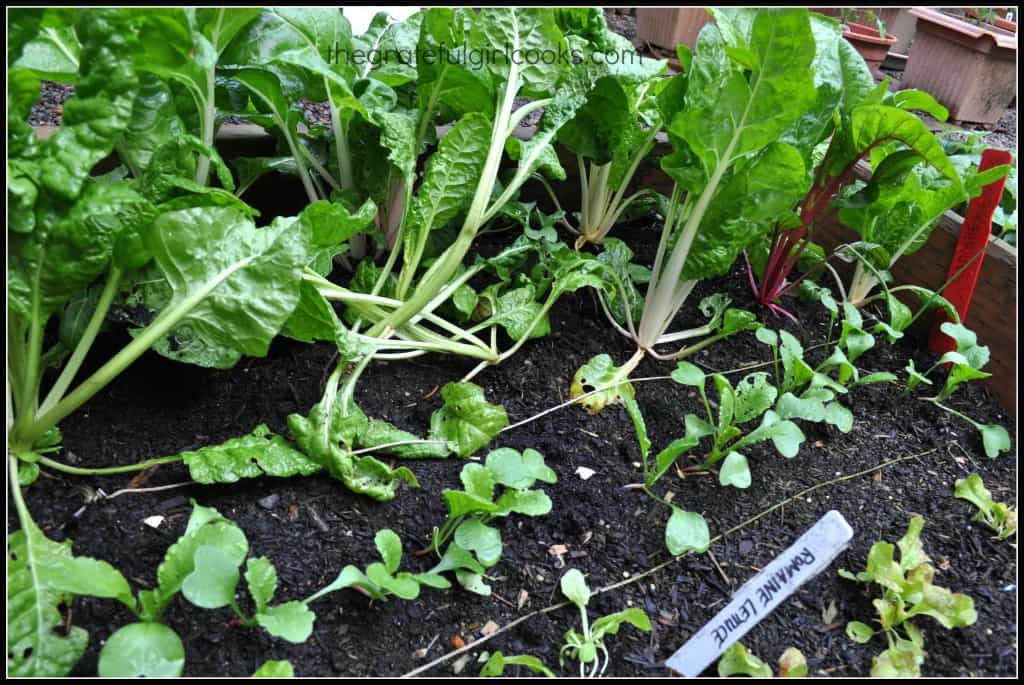 Here's where some of that chard was yesterday afternoon (my kitchen) and what it looked like after washing the leaves and stems:
Recipe Source (My head…this is how I cook kale, also…ridiculously easy!)

Save