A few years ago I was searching for a dessert featuring watermelon, for a "Watermelon-Themed" dinner party we attended. All the courses prepared for the dinner had to include watermelon!  One of the desserts I brought was this amazing Tropical Watermelon Sorbet with Lime Semifreddo!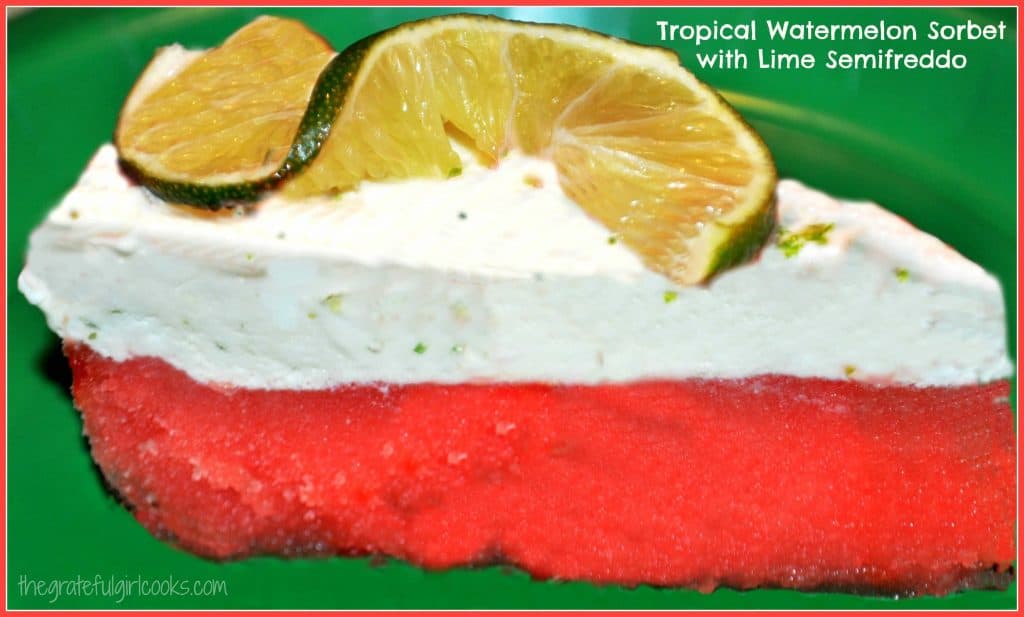 I created this frozen treat by using a recipe for watermelon sorbet (from Giada DeLaurentiis of the Food Network), and combining it with another recipe (from Serious Eats) I wanted to try for Lime Semifreddo.
I only took the ONE picture (which is a TOTAL bummer), but the instructions below will get you from Point A to Point B with no problem. Basically what I did was make the sorbet and freeze it in a cake pan. Then I made the lime semifreddo, and spread it on top of the sorbet, then froze them both together. At serving time, I cut the frozen dessert into pie shaped wedges, and served it with a twist of fresh lime on top.
The tropical watermelon sorbet gets it's flavor from watermelon, pineapple juice, lime juice and ginger ale. It's wonderful! If you've never heard of semifreddo before (neither had I BEFORE making this), you will LOVE it! Think ice cream on steroids. "Semifreddo" is Italian, and means "half-cold". Because of the air and sugar in it, the semifreddo maintains a soft, creamy texture even after being frozen (it will never get rock hard like ice cream does in the freezer – YAY!). The lime flavor is magnificent in this semifreddo…light and fresh-tasting! Put the two together, and you've got a spectacular, refreshing, frozen dessert!
The combination of the two recipes into one was a great pairing of summertime flavors (in my humble opinion!  Seriously DELICIOUS, COLD, AND REFRESHINGLY LIGHT on a hot summer's night! I really hope you will give this frozen dessert a try. It's best if you make it the day before you want to serve it, so that everything freezes well together. Don't let the length of the prep time stop you from trying this. The sorbet actually only takes a few minutes to make, and the semifreddo can be made in under half an hour. Most of the prep time is inactive "waiting for the stuff to freeze" time. Enjoy!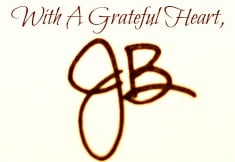 Recipe Source for Tropical Watermelon Sorbet: http://www.foodnetwork.com/recipes/giada-de-laurentiis/tropical-watermelon-sorbet-recipe.html
Recipe Source for Lime Semifreddo: http://www.seriouseats.com/recipes/2011/04/lime-semifreddo-with-pretzel-crust-recipe.html
Save
Save