I am occasionally on the lookout for ideas for "meatless" meals, since one of our sons is a vegetarian.  I like finding new recipes we can enjoy together when he comes for dinner. Recently I came up with this simple recipe for Veggie Lasagna Rollups, after raiding my pantry and refrigerator for ingredients.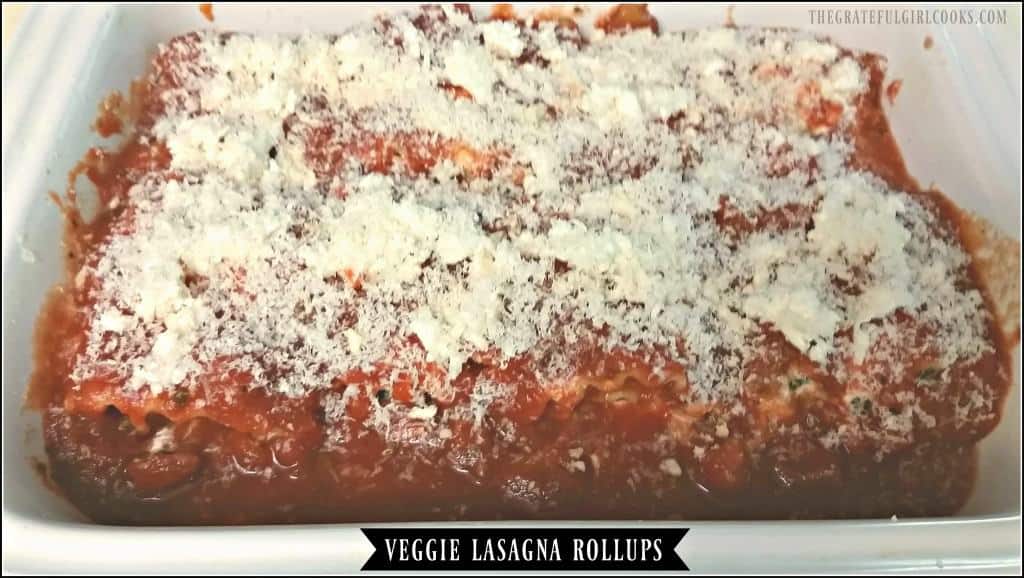 Here's what I came up with:  Use lots of veggies and cheeses inside a rolled up lasagna noodle, then top with an Italian flavored pasta sauce, and bake. Sounded simple enough, and the recipe I ended up with had lots of flavor and tasted great!  Here's how I made them:
Melt butter in large skillet. Add chopped veggies (yellow and green bell peppers, onion, spinach, and mushrooms). Saute until crisp-tender. Set skillet aside.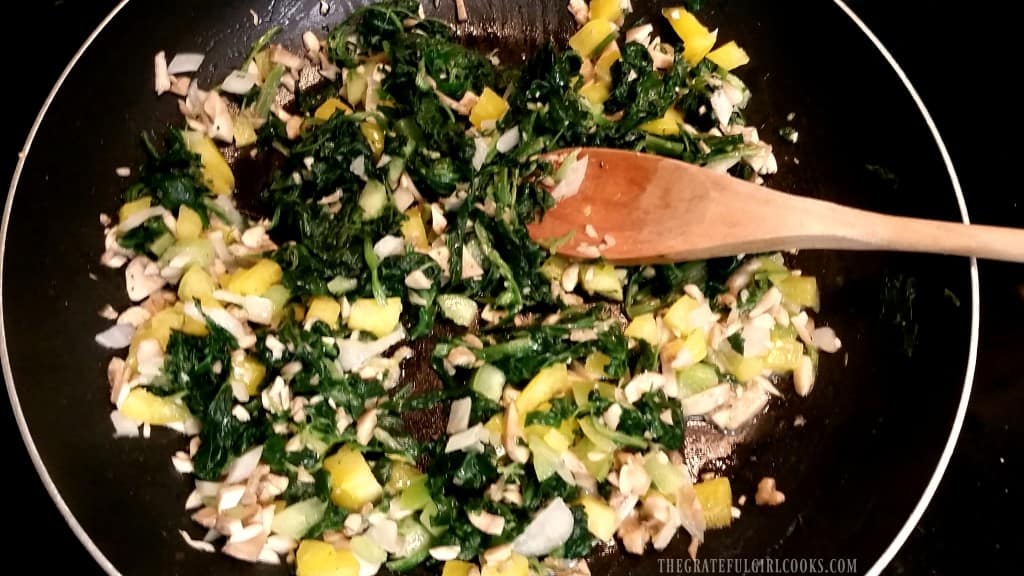 Cook lasagna noodles according to package instructions. When done cooking, remove noodles carefully and drain, then lay pasta flat on work surface and blot dry with a paper towel.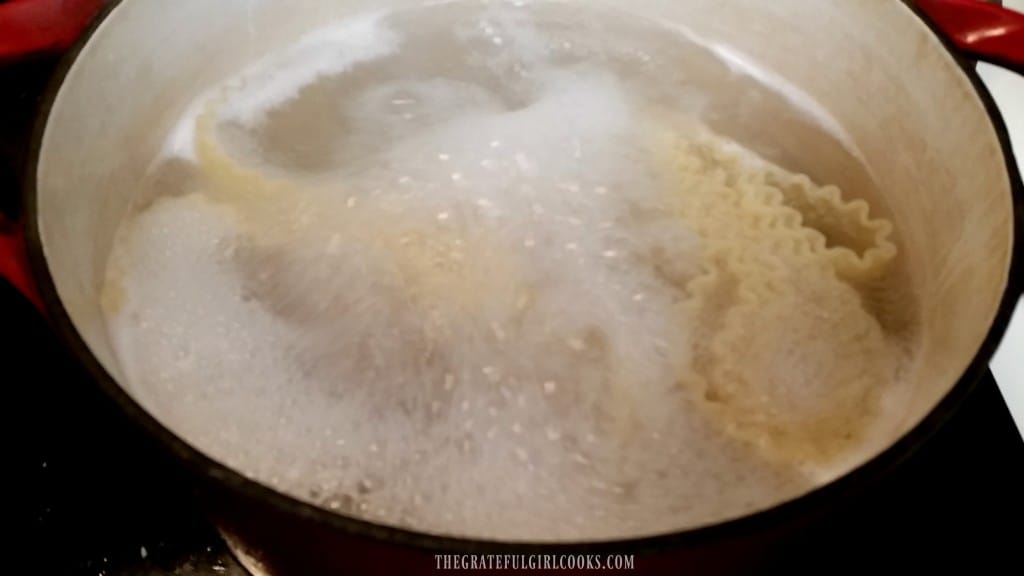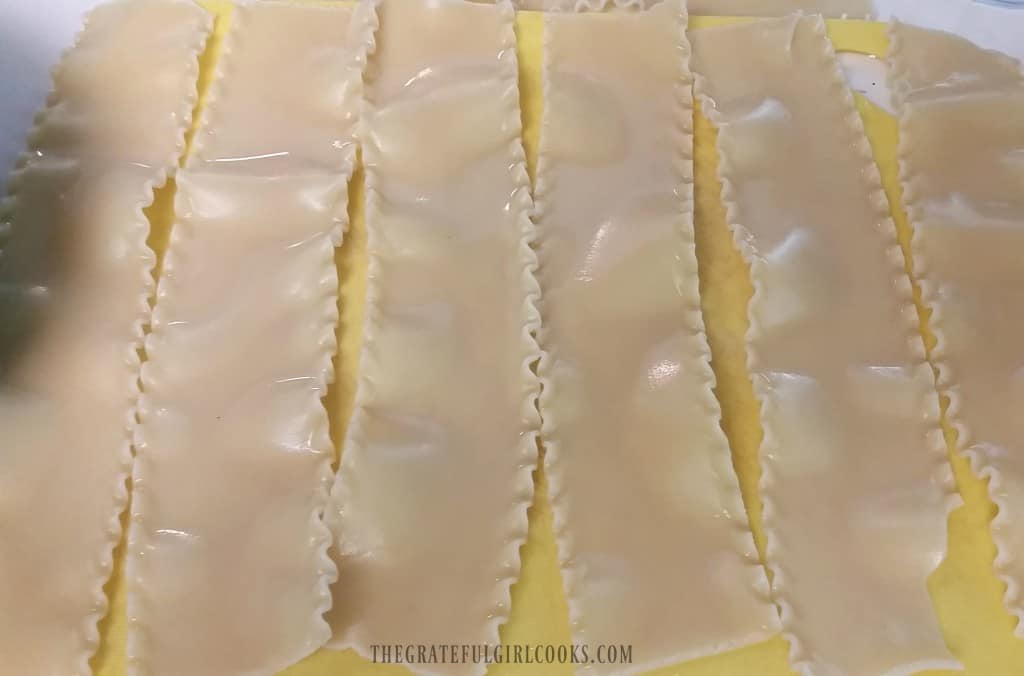 In a bowl, stir together cream cheese, ricotta, Parmesan cheese, and garlic powder until fairly smooth. Reserve and set aside 1/4 of the cheese mixture to add to the top of the lasagna noodles prior to baking.  Spoon a layer of remaining cheese mixture down the middle of each noodle, lengthwise. Try to leave about a half inch on either side of noodle clear.
Once noodles have cheese layer, evenly divide the cooked veggies down each noodle.  Top with a bit of grated Mozzarella cheese.  Repeat process for each lasagna noodle.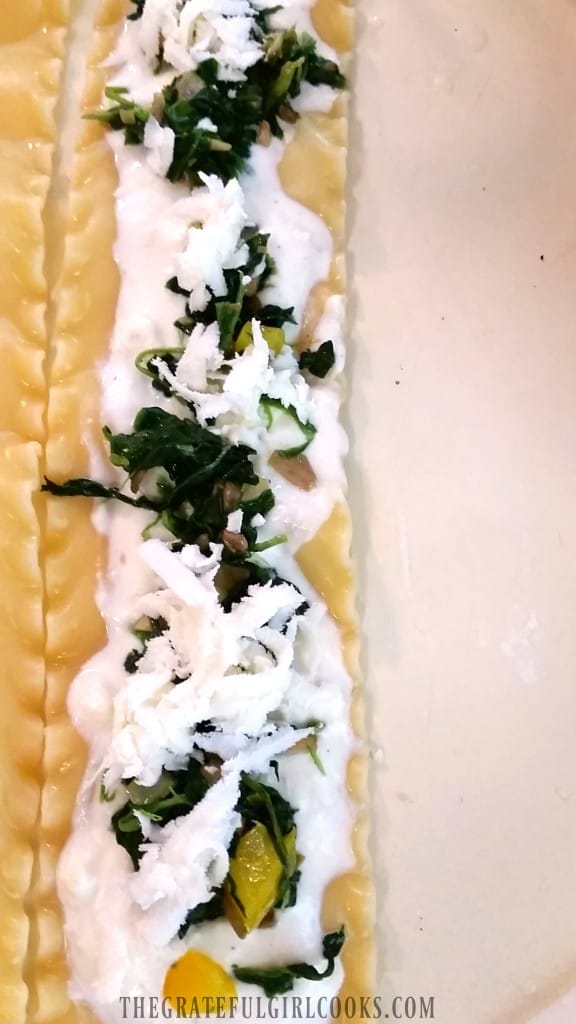 Spread Italian pasta sauce on the bottom of a large baking dish (enough to lightly cover bottom of dish).  Roll each one of the lasagna noodles up, beginning at the short end.  Place lasagna rollups seam side down in the baking dish. Spoon reserved cheese mixture over tops of lasagna rollups.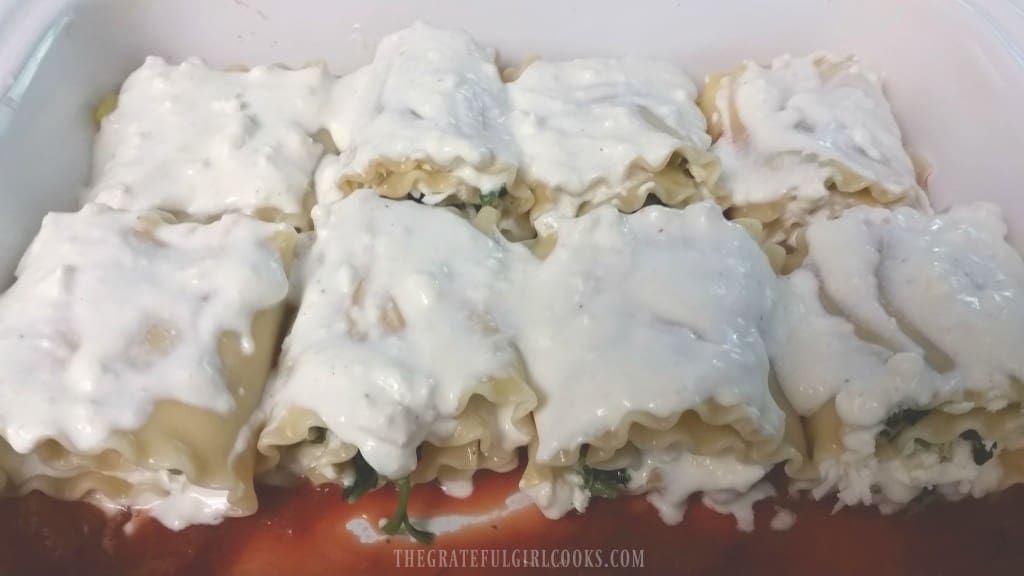 Pour pasta sauce over tops and sides of rollups until covered (I used a can of Italian spaghetti sauce for simplicity).  Top the sauce with additional grated Mozzarella cheese and grated Parmesan cheese.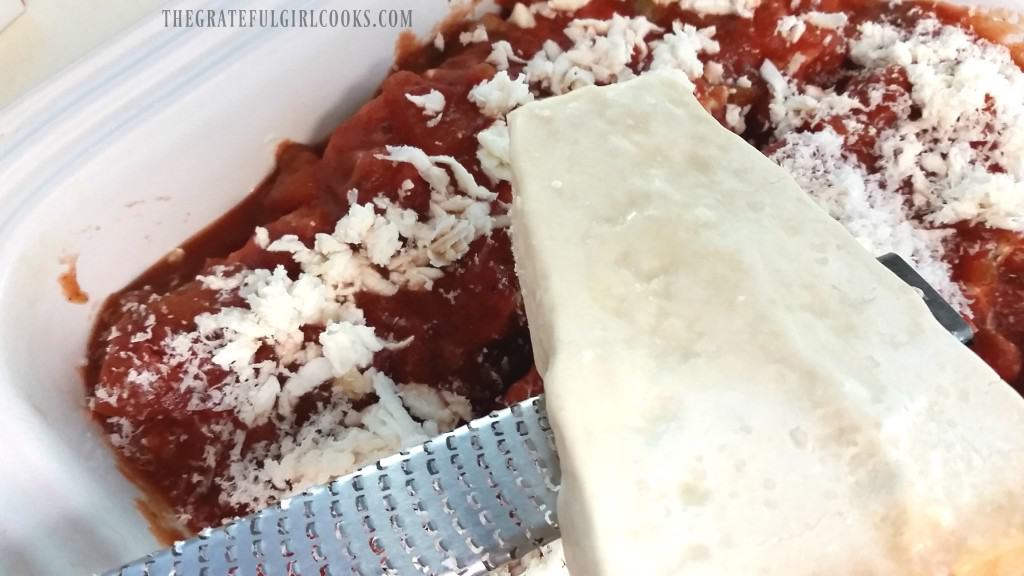 Bake lasagna rollups in a preheated 350 degree oven for approximately 20-25 minutes, or until cheese and sauce are bubbly, and dish is heated through.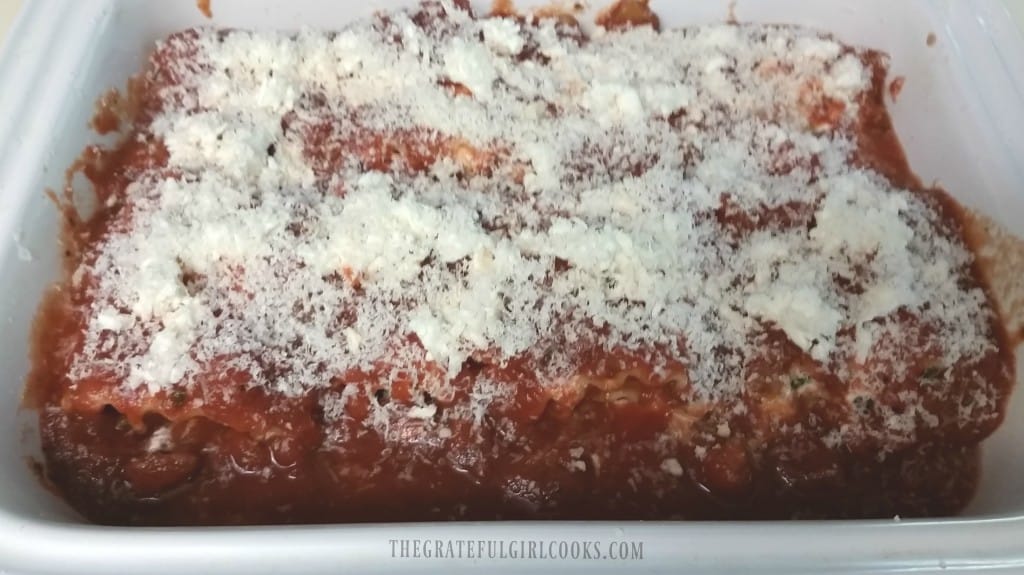 Remove dish from oven. Let it cool for just a minute, then carefully lift each rollup out of dish with a spatula and place onto individual serving plates.  Here's a sideview of what it looked like once cooked and on the plate… a simple, meatless yet tasty veggie and cheese filled Italian lasagna rollup.  The recipe makes 8 rollups, so depending on how hungry you are, you can either get 4 servings (2 per person) or 8 servings (1 per person).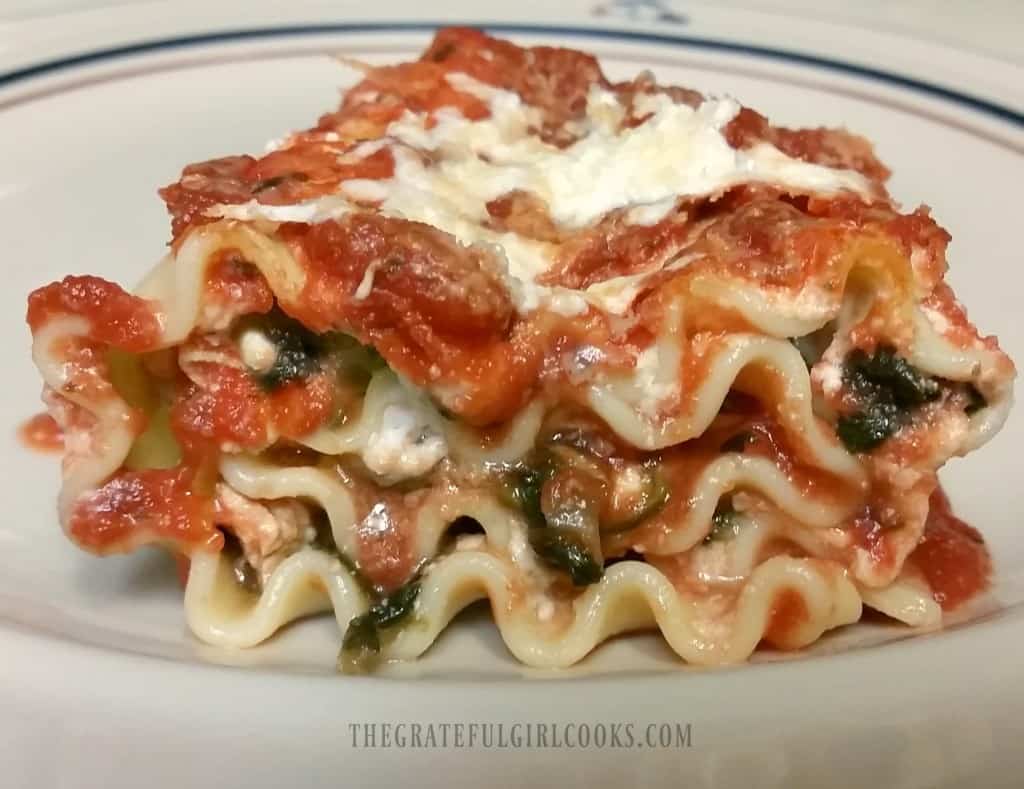 Hope you will consider trying this recipe. Make it your own by adding any other veggies of your choice to the mix, as well. AND…if you want to add meat… simply brown some crumbled Italian sausage and add to the veggie mixture – whatever works best for you!  Have a great day, friends.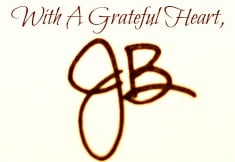 Save
Save
Save
Save
Save
Save
Save
Save
Save
Save
Save
Save
Save
Save
Save
Save
Save
Save
Save
Save
Save
Save