Temps are in the 90's in the Pacific Northwest this week…so here's a fantastic, delicious and healthy beverage to guzzle on a hot, summer day… Watermelon, Lime & Mint Agua Fresca!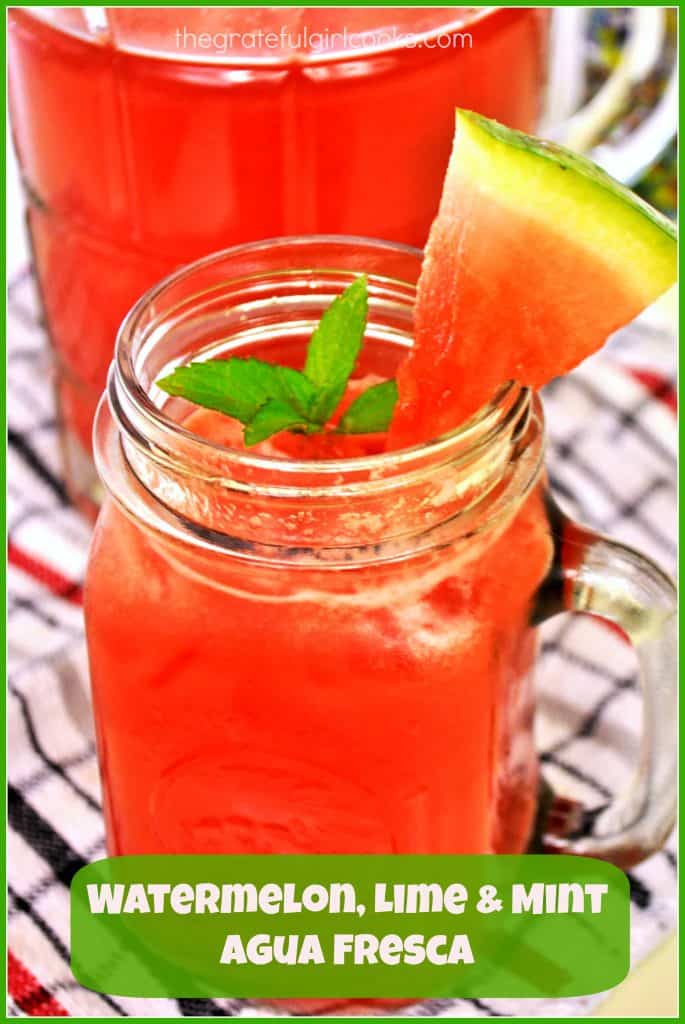 This refreshing, fruity, delicious drink is perfect on a hot day…and it only takes 4 ingredients (if you include water) to make an entire pitcher full! Yum. It's colorful and all natural, too! A win-win!  Lucky for me, we had a huge watermelon in the refrigerator begging to be eaten, a lime laying on the counter, and I grow fresh mint in our garden. How could I NOT make this on a blazing hot day?
The recipe is super easy…and I'm telling you, it's wonderful! I found the recipe on Pinterest, and I'm sure I will be making it many times this summer! Hope you will give it a try. I think you and your family and friends will love it!
First you blend up the watermelon, a small bit of water, and lime juice, then you "muddle" (smash) some fresh peppermint into the watermelon juice. This releases the flavor of the mint. Then you strain out the peppermint leaves (if you want-I did), and serve the drink over crushed ice! That's it! Easy peasy and yummy!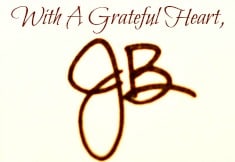 Recipe Source: Jennifer Chong at: http://blog.jchongstudio.com/2014/05/watermelon-lime-mint-agua-fresca.html

Watermelon, Lime & Mint Agua Fresca
All natural, this refreshing beverage is sure to satisfy on a hot summer day!
As Prepared By:
JB at The Grateful Girl Cooks!
Ingredients
5 cups watermelon, cut into chunks
½ cup water
½ cup fresh mint leaves
juice from 2 limes
Directions
Place the watermelon chunks, water and lime juice in a blender. Blend until the mixture is smooth. Strain the watermelon puree into a pitcher. (straining helps to remove any wayward seeds).
Remove about ½ cup of the watermelon puree and place it in a measuring cup. Add the mint leaves.
With a wooden spoon "muddle" the juice and the mint leaves together to release flavor. Basically just smash the leaves (or grind them into the bottom of the cup) over and over. Strain the leaves out of the puree when done (optional - I did), and pour the puree back into the pitcher.
Mix the juice well to combine, and serve over crushed ice. Garnish with a mint leaf, if desired.
Enjoy!
Save
Save
Save