Does anyone out there love the smell of a fresh baked loaf of bread? I know I sure do. Well, how about a recipe for Cinnamon Raisin Bread… that extra burst of cinnamon flavor and chewy raisins, makes this a homemade bread loaf I'm pretty sure you will love!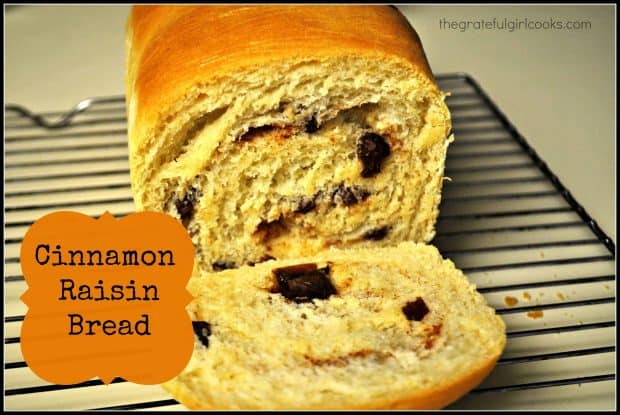 I really enjoy baking bread, using a handy dandy bread machine that I received as a gift several years ago. It's a real time saver for me to be able to dump the ingredients into the machine, turn it on, and then come back a few hours later to a wonderful hot loaf of bread…and the smell of that bread baking… don't even get me started.
The good news here is that you DON'T have to own a bread machine to make this delicious loaf of bread. Aren't you glad? You can make it all by hand (with a little help from a dough hook on a stand mixer or your own brute strength!) This simple recipe transforms into a delicious soft cinnamon-raisin filled bread that is wonderful toasted or even used to make French Toast (my preferred way – oh yes…so good!).
As you can see from this picture (below), our family fiend BIFF helped me make this loaf of bread. Biff, in all his hideousness, makes random appearances throughout the year in our home. At least this time he didn't surprise me in the refrigerator or pantry, as he has previously (thank you for the heart attack, husband of mine)!
Soooo… BIFF and I hope you will enjoy this delicious recipe for Cinnamon Raisin Bread…it's a keeper!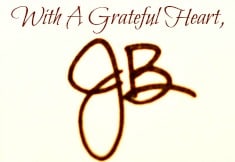 Recipe Adapted From: http://www.momontimeout.com/2013/02/simply-divine-cinnamon-swirl-bread/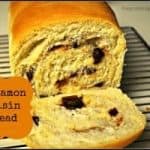 Cinnamon Raisin Bread
Toast up a delicious slice of this flavorful Cinnamon Raisin Bread... OR use it to prepare French Toast!
Ingredients
3/4

cup

warm water

2 1/4

teaspoons

(1 packet) active dry yeast

1/2

cup

milk

, warmed slightly

3 1/2

Tablespoons

butter

, melted

1

egg

(at room temperature!)

4 - 4 1/2

cups

all-purpose flour

1 3/4

teaspoons

cinnamon

1

teaspoon

salt

1/4

cup

granulated sugar

3/4

cup

raisins

non-stick baking spray
Instructions
In a small bowl, place the warm (not hot) water. Sprinkle the yeast over the top of the water. Let this stand for about 5 minutes. Bubbles should appear in the water (this lets you know the yeast is active)

In a medium sized bowl, beat the milk, sugar, butter and room temp egg together.

Add the yeast mixture to this.

In a separate medium sized mixing bowl, place the flour, salt and cinnamon. Whisk to combine. Add 2 cups of flour mixture to the yeast and milk mixture. Beat until the batter is smooth.

Add the remaining flour, mixture (a little at a time).

Switch to a dough hook on a stand mixer and beat for an additional 5 minutes OR continue kneading the dough by hand for 5 minutes.

Shape the dough into a smooth ball and place it in a large bowl that has been sprayed lightly with non-stick spray. Cover with a tea towel and let the dough rise for 1 1/2 hours or until doubled in size.

Once doubled in size, punch down dough; ADD RAISINS, then knead it several times on a lightly floured work surface to fully combine raisins into the dough.

Roll the dough out into a 9x15 inch rectangle. Starting with the narrow end, roll up the dough tightly. Pinch the edges together, to seal.

Tuck the ends of the loaf under slightly, and carefully place the loaf into a 9x5 inch loaf pan that has been lightly sprayed with non-stick spray.

Cover the dough with a tea towel, set in a warm place and let dough rise for an hour.

Preheat oven to 350 degrees. Bake the bread for 30 minutes, or until the loaf is golden brown.

Remove bread pan to a wire rack to cool. Let cool slightly before removing bread from pan. Enjoy!
Save
Save