So here's the story… my friend gave me a subscription to Bon Appétit magazine last year. My husband was looking through one of the issues and came upon this recipe for a Fried Chicken , Spicy Mayo and Slaw Sandwich.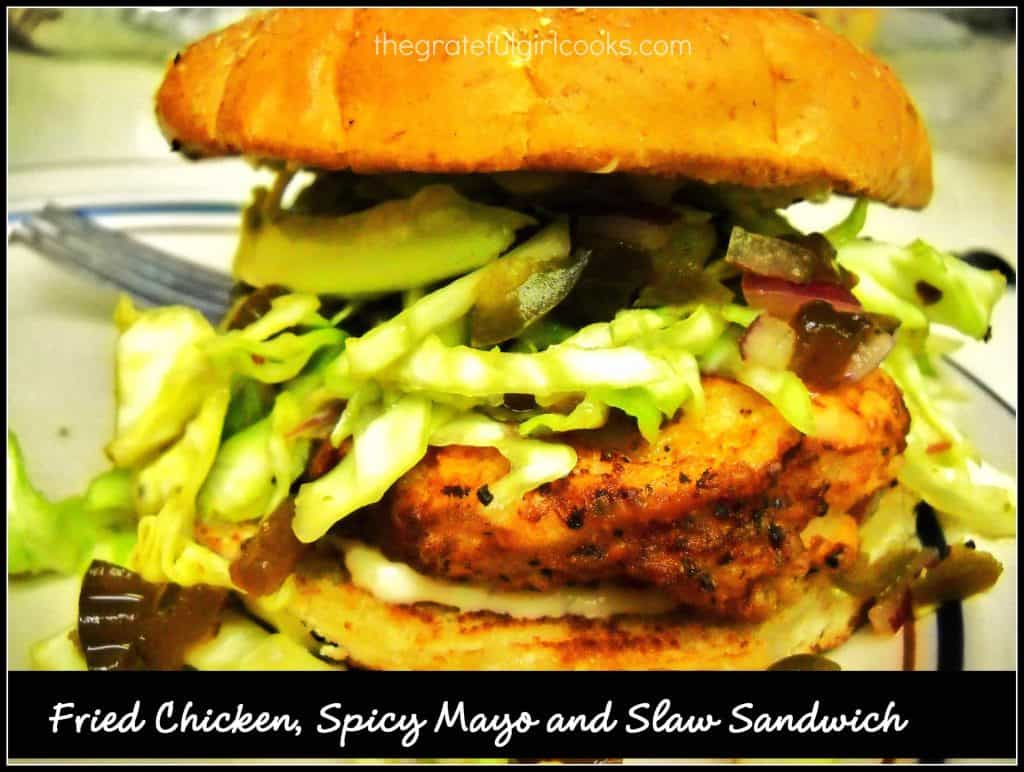 Being the nice guy that he is, he hinted mentioned to me (of course rather casually) that it sure sounded good, and was wondering if I thought I could make this recipe.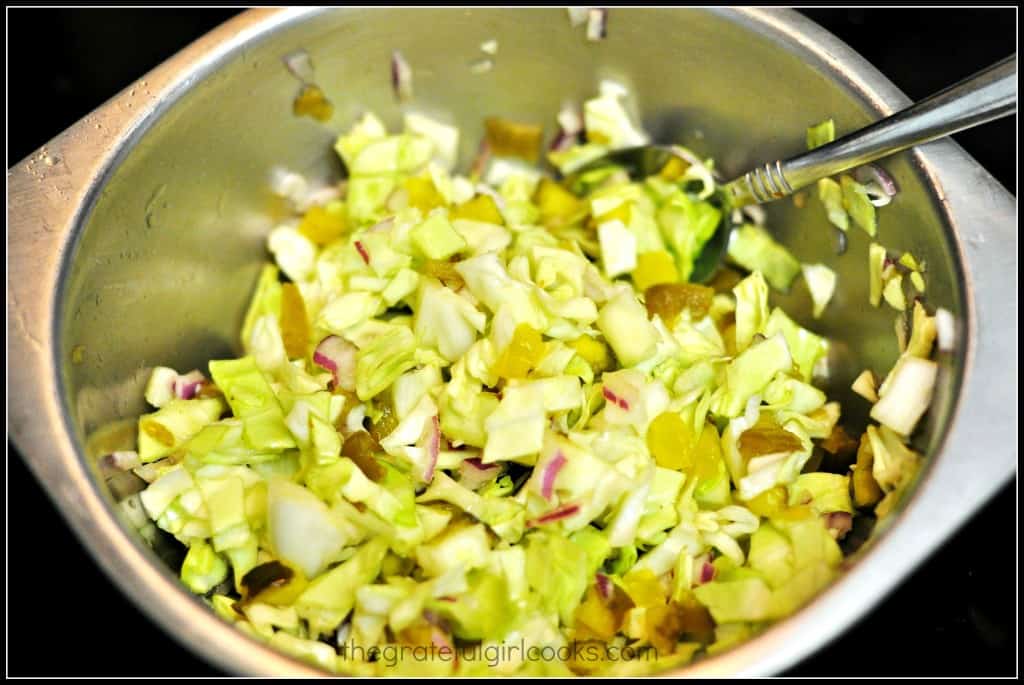 So I did. End of story. Did you enjoy it? Actually, it was fairly easy, and really tastes GOOD! Seriously good. the sandwich was easy to prepare, and the taste was unexpectedly wonderful! My husband and I LOVED it and I have prepared it a few times since then. Hope you will give it a try…I think you will really like  this delicious sndwich.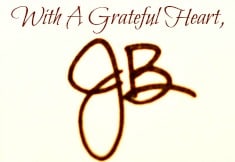 Recipe Source: http://www.bonappetit.com/recipe/fried-chicken-sandwiches-with-slaw-and-spicy-mayo

Fried Chicken, Spicy Mayo and Slaw Sandwich
Delicious chicken sandwich, paired with a spicy mayo and jalapeno coleslaw.
As Prepared By:
JB at The Grateful Girl Cooks!
Ingredients
For the Spicy Mayo and Slaw:
1 garlic clove, finely chopped
½ cup light mayonnaise (can use regular mayo too, of course)
1 Tablespoon Louisiana-style hot pepper sauce
½ small red onion, thinly sliced
1 jalapeno, finely chopped
4 C. thinly sliced green cabbage
½ cup Bread and Butter pickle slices, plus ¼ cup pickle juice from jar
For Fried Chicken and Assembly:
2 cups all purpose flour
1 Tablespoon ground black pepper
½ teaspoon salt (plus more for later)
1 cup buttermilk
2 - 8 oz. chicken breasts, cut in half crosswise
Vegetable or Peanut oil
4 sandwich rolls (I used Kaiser rolls)
2 TBSP unsalted butter, room temperature (I used regular...whatever!)
Directions
Make the slaw: Mix garlic and mayo in small bowl. Cover and refrigerate. In a separate bowl, toss remaining ingredients to combine. Cover and refrigerate.
To make chicken: In a small bowl, whisk flour, black pepper and salt. Set aside.
Into another shallow bowl, pour the buttermilk.
Working with 1 piece of chicken at a time, dredge the chicken in the flour mixture, shaking off the excess. Then dip the chicken in the buttermilk, letting the excess drip back into the bowl. (Messy, but are you having fun yet?) Then dredge the chicken again in the flour mixture, shaking off the excess. Set chicken onto a piece of foil while you coat the other three pieces.
Pour the oil into a large, heavy skillet to a depth of ½ inch. Place the deep-fry thermometer into the oil so that the bulb is submerged. Heat over medium heat until the thermometer registers 350 degrees.
Carefully place the 4 chicken breasts in hot oil. Fry chicken until golden brown and cooked through (approximately 3-4 minutes per side). When done, remove chicken and transfer to a wire rack. Season with additional salt to taste.
Spread the cut sides of the rolls with butter. Heat a large skillet or griddle over medium heat. Working in batches, grill the rolls, butter-side down, till lightly browned and crisp (about 1 minute).
To "build" the sandwich: Spread the bottom of the toasted sandwich roll with ¼ of the spicy mayo. Then add the chicken breast, followed by ¼ of the cabbage slaw. Slap a roll top on that bad boy, take a big old bite and then say "YUM!"
Notes
You will need a deep-fry thermometer for this recipe.
Save
Save
Save