If you're the "lucky" person who is asked to bring fruit to a celebration or potluck meal, maybe you would be interested in this simple idea… FRUIT KABOBS! Perfectly portable, delicious, and EASY! Your guests can grab a skewer of beautiful fresh fruit… healthy AND easy peasy!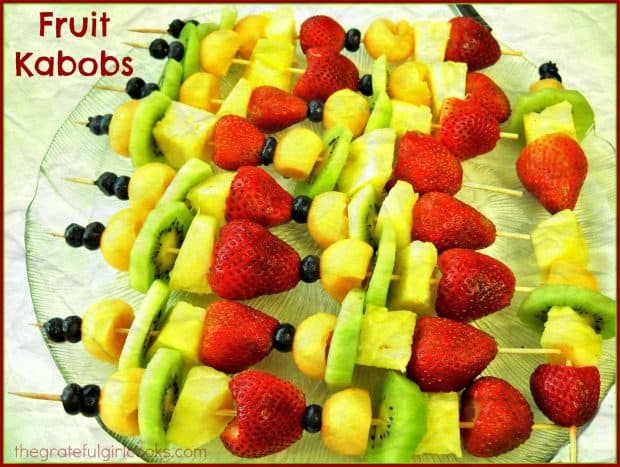 It's officially Spring in the Pacific Northwest… the temperatures are warming up a bit, we have enjoyed glorious days of sunshine and warmth, followed by days of clouds and rain. No complaints here, but I am really getting excited for backyard BBQ's and family gatherings (birthdays, holidays, etc.) which are just around the corner!
I've made these many times over the years, for as little as 4 people, up to almost 50 people.  Fruit Kabobs look cute, and are very easy for guests to add to their plate. You can adapt the kabobs to whatever fruit you enjoy… for these pictured, I used fresh blueberries, cantaloupe, kiwi, pineapple, and strawberries, all layered onto wooden skewers. Wooden skewers are available in most grocery stores and are inexpensive.
Sliced bananas can also be used on kabobs, but you need to cut and skewer them right before you serve, so they don't turn brown. Using the fruit shown, I was able to make the skewers up several hours before we served them (at an Easter brunch). I covered the platter with plastic wrap, and into the refrigerator they went… to chill until time to eat!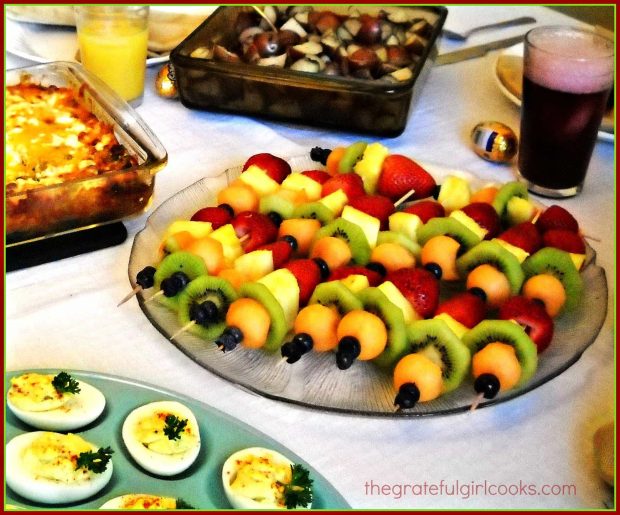 No need for a "recipe" …and no need for any dipping sauces… the natural sweetness of the fruit is a perfect dish for any gathering! Hope you will try this simple, easy way to serve fruit "salad" in a different format! Your family or friends will love it!
Have a great day!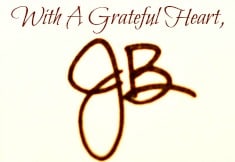 Save
Save
Save