A few years ago I enjoyed making this recipe for miniature Gingerbread Cakes With Cinnamon Icing to give to our neighbors and friends. Using miniature bundt pans (preferably a 12 cup pan), I was able to make two dozen of these delicious food gifts to give away!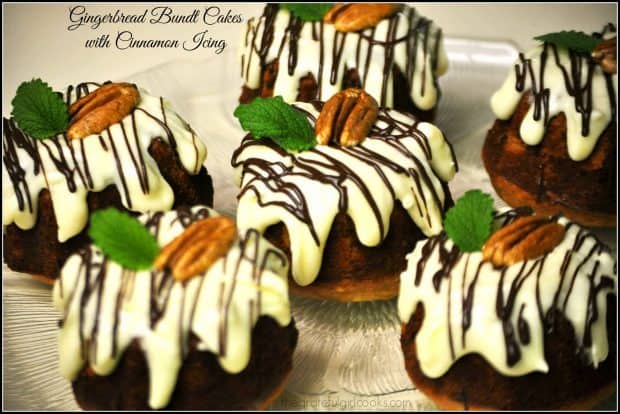 The recipe is simple to prepare, and as written, makes approximately 24 cute, mini bundt cakes.  Each individual sized gingerbread-flavored cake was covered with a delicious creamy Cinnamon icing (or glaze), drizzled with chocolate (to "fancy" them up), then garnished with a whole pecan and a mint sprig from my garden. When I made these, I doubled the amount of cinnamon icing, kept it fairly thick and covered more of the top of each cake.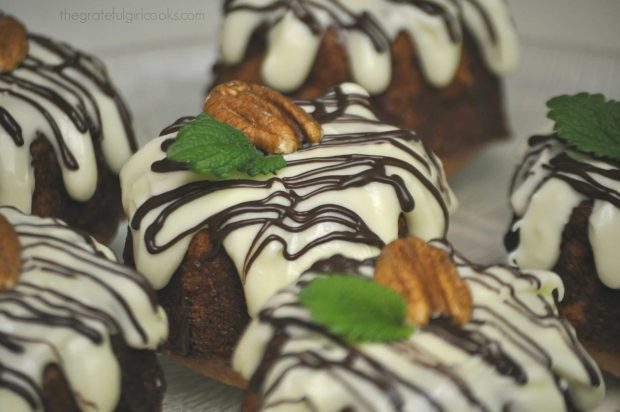 I decided to leave the cinnamon icing off of several of the finished cakes, and chose, instead,  to cover the tops with whipped cream and a light dusting of cinnamon. They were delicious served this way, as well.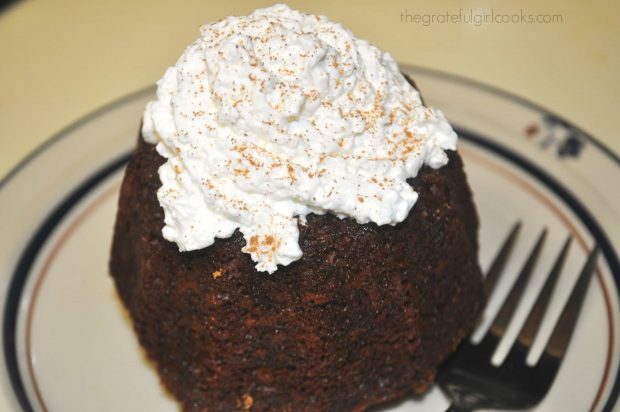 It was fun to wrap up each individual cake (the ones with the cinnamon icing) and decorate them with pretty Fall leaves and ribbon. They were a nice gift to be able to share (from my kitchen) with our friends and neighbors.  The cake itself tastes wonderful… packed with gingerbread flavor!  Sure hope you will consider making these little edible gifts for those you love!  They would be perfect for the holidays!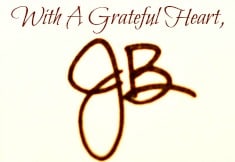 Recipe Adapted From:  http://thesepeasarehollow.blogspot.com/2010/10/gingerbread-bundts.html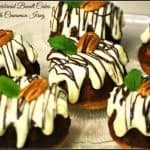 Gingerbread Bundt Cakes With Cinnamon Icing
Miniature gingerbread bundt cakes with cinnamon icing is a perfect gift to give to friends and family during the holidays!
Ingredients
For Gingerbread Cakes:
2 ¼

cups

all purpose flour

½

teaspoon

baking soda

½

salt

½

teaspoon

allspice

½

teaspoon

ground cloves

½

teaspoon

nutmeg

1

teaspoon

cocoa powder

1

teaspoon

ground cinnamon

2

teaspoons

ground ginger

1

cube unsalted butter

(melted, then brought to room temp.)

¾

cup

dark molasses

¾

cup

granulated sugar

1

egg

(large)

½

cup

buttermilk

½

cup

milk
For Cinnamon Glaze:
2

cups

powdered sugar

6-8

Tablespoons

milk

(depends on how thick or thin you want icing!)

½

teaspoon

ground cinnamon

(OPTIONAL) Melted chocolate for drizzle, whole pecans and/or mint sprigs for garnish
Instructions
Preheat oven to 350 degrees F. Grease and flour the miniature bundt pan cups.

Place flour, baking soda, salt, allspice, cloves, nutmeg, cocoa powder, cinnamon and ginger in a medium sized bowl. Whisk together until combined.

Using an electric mixer or a stand mixer, combine molasses, granulated sugar and melted (but at room temperature) butter until blended well. Add the egg to this mixture, and continue beating until ingredients are completely combined.

Slowly pour in the buttermilk, followed by the milk, beating slowly as you add, until ingredients are combined. Add the dry ingredients from the medium bowl (flour, spices, etc.) in small increments to the wet ingredients in mixing bowl, beating well after each addition. Be sure to scrape down the sides of bowl as you go. Stop mixing when ingredients have all been added and are just incorporated into batter.

Pour or spoon batter into each prepared bundt pan cup, filling each to 3/4 of the way full. Smooth the top of the batter. Bake at 350 degrees, with the pan on the middle rack of oven, for approx. 30 minutes, OR until a toothpick that is inserted into the middle of the cake comes out clean. Remove pan to a wire rack. Let cakes cool for 15-20 minutes, then remove cakes from pan to wire rack.

To prepare icing: Place the powdered sugar, cinnamon and milk in medium sized bowl. Mix well with a fork until smooth. Too thin? Add powdered sugar. Too thick? Add milk. Pour or spread icing over tops of each cooled cake. Let icing firm up before serving.

If desired, drizzle melted chocolate over each cake. Garnish with a whole pecan or walnut, then add a sprig of mint for a festive garnish. Let chocolate firm up before serving or wrapping. Enjoy!
Save
Save
Save
Save
Save
Save
Save
Save
Save
Save
Save
Save
Save
Save
Save
Save