When I was growing up, my Mom always made this fudge recipe at Christmas.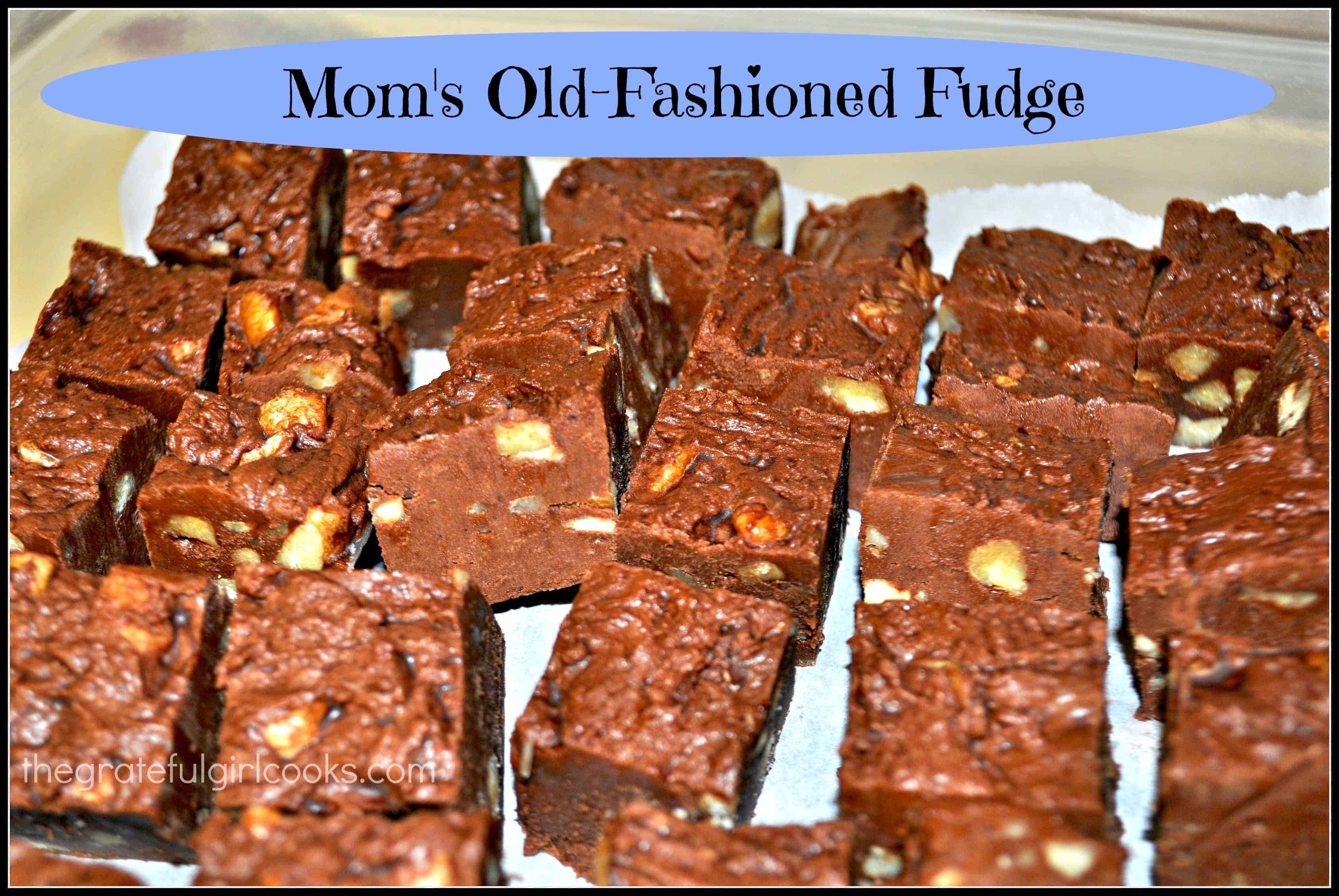 She would put pieces on plates and give them to our friends and neighbors. We always had plenty left over, so our family could enjoy Mom's Old-Fashioned Fudge through the season.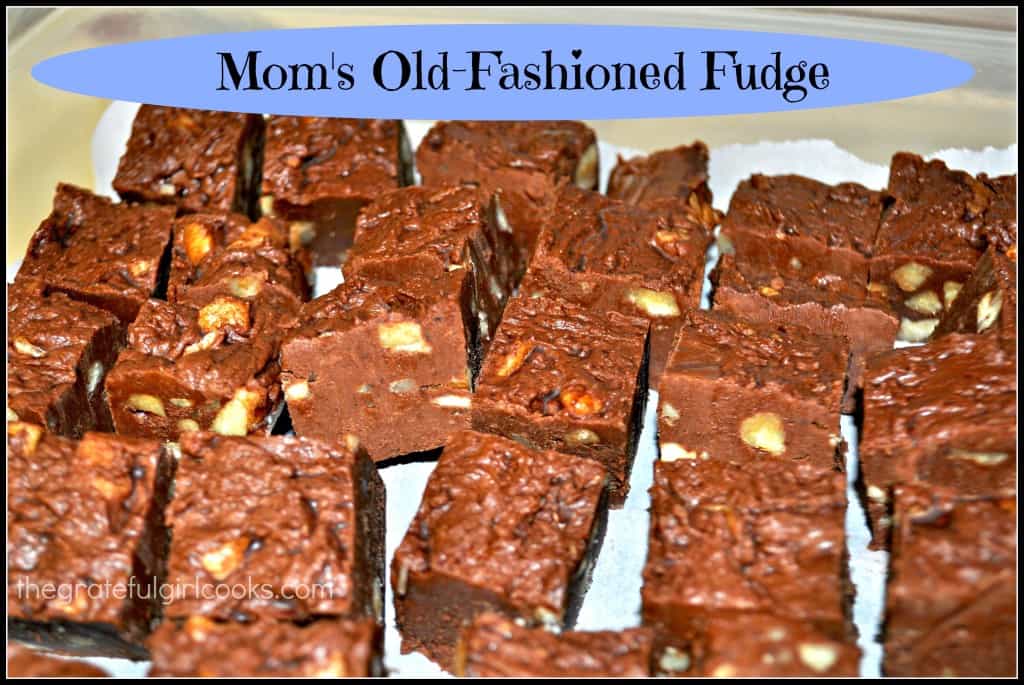 I don't even know where she got the recipe from (she calls it "See's Fudge"), but I do know it's been made by my Mom for at least 45 years. Now it is my tradition, passed from one generation to the next.
I have been making this absolutely DELICIOUS fudge every Christmas for as long as I can remember (that's a loooong time, folks), and still LOVE the memories it brings to mind, and the calories it brings to my tummy!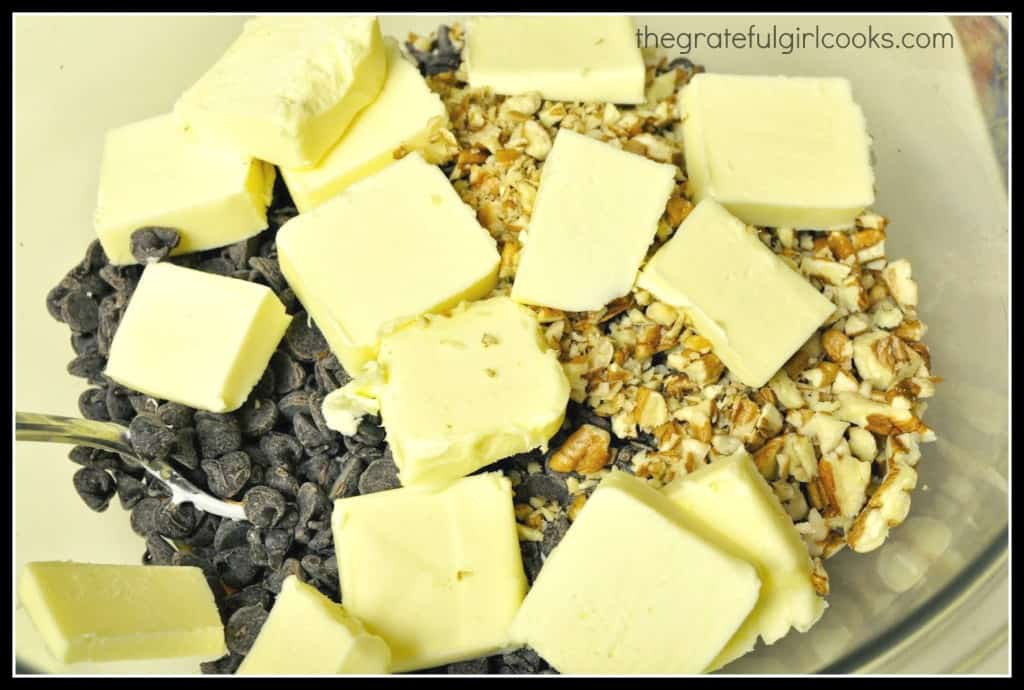 Making and giving away homemade goodies at Christmas is part of my heritage…it's just what I love to do!
The recipe is fairly easy… ingredients are cooked, mixed together, then spread onto a cookie sheet and refrigerated until firm.  Once firm, the fudge is cut into small bites of creamy chocolate deliciousness!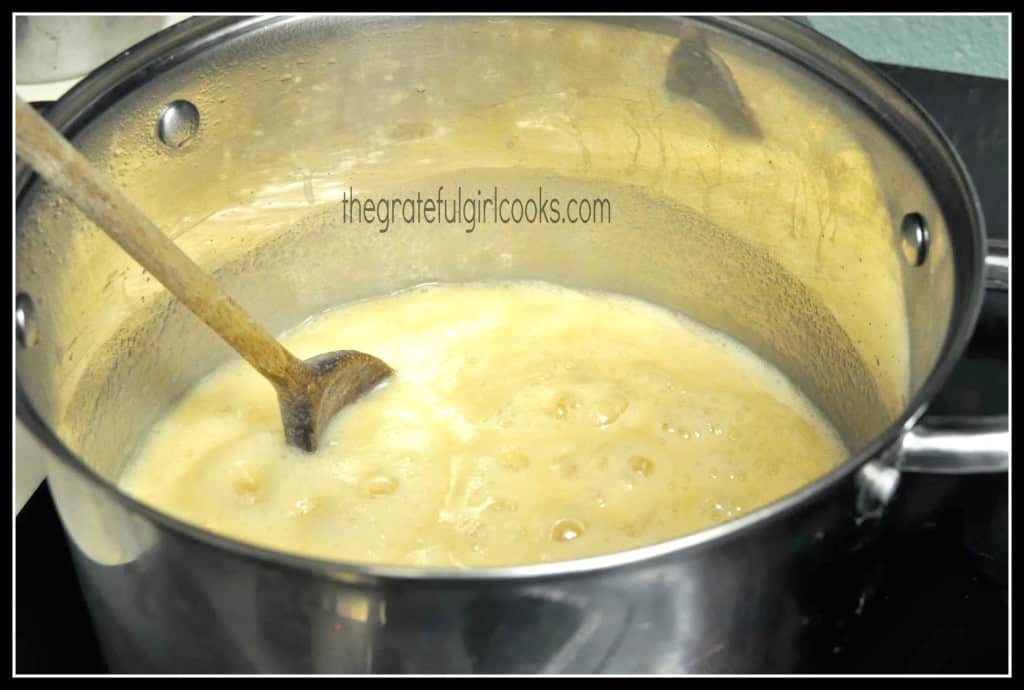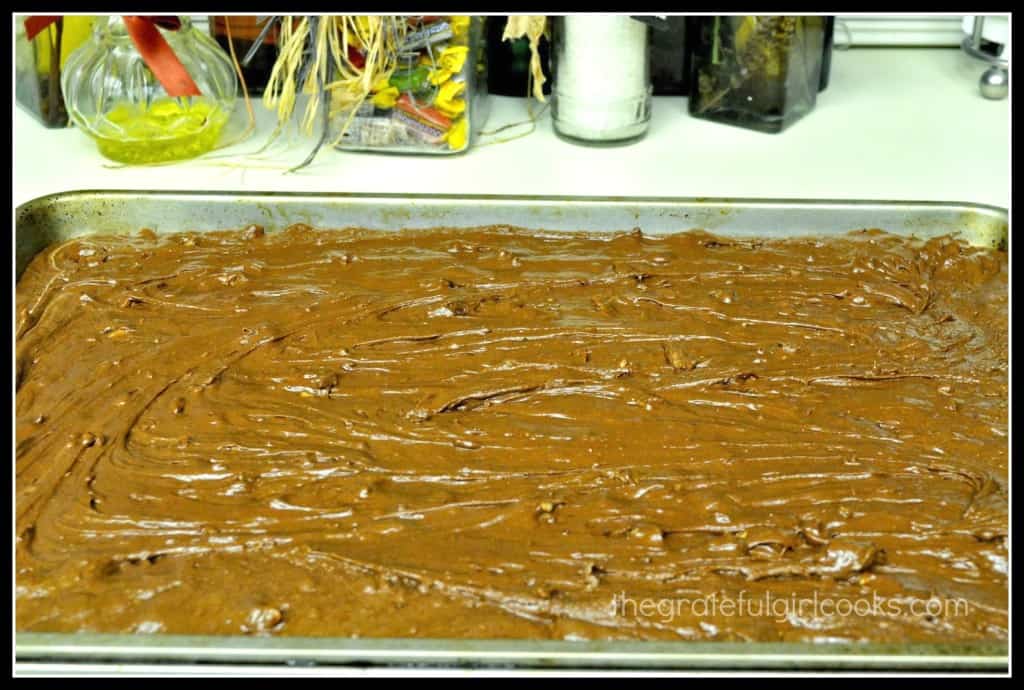 This recipe makes a lot of fudge…plenty to have around to nibble on, to serve friends who pop in for a quick visit, or to give away with your Christmas goodies to neighbors and friends. I sure hope you will give it a try…it's DELICIOUS! Enjoy!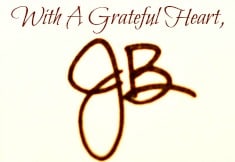 Recipe Source: My Mom

Mom's Old-Fashioned Fudge
Who doesn't love fudge at Christmas? Here's my Mom's Old-Fashioned Fudge recipe...used for over 50 years!
As Prepared By:
JB at The Grateful Girl Cooks!
Serves:
A couple pounds of fudge
Ingredients
2 pkgs. semi-sweet chocolate chips
1 8 oz. jar marshmallow creme
1 teaspoon vanilla
2 cups chopped pecans or walnuts (I use pecans)
½ lb. butter (or margarine, if you desire- I use butter-2 cubes)
1 large can of evaporated milk (regular sized-don't use the dinky one)
4 cups granulated sugar
Directions
Place the first five ingredients (chips, marshmallow creme, vanilla, nuts and butter) in a large mixing bowl. Set aside.
In a large saucepan, add the evaporated milk and the sugar. Bring the mixture to a rolling boil; once it reaches a full, rolling boil, cook for 9½ minutes, stirring to be sure it doesn't boil over the top of the pan.
Once the 9½ minutes is up, remove the pan from the heat and quickly pour this HOT mixture into the ingredients in the mixing bowl and stir thoroughly (this is good for your biceps!) until the butter and the chocolate chips are all melted and blended smooth.
Pour the contents of the bowl onto a BUTTERED (rub a bit of butter on the bottom and sides) 9x13 cookie sheet. Spread fudge mixture out to fill cookie sheet completely.
Refrigerate for several hours till firm, then cut into small squares. Keep refrigerated. Enjoy!
Save
Save
Save