Fall is upon us, and Old Man Winter is just around the corner. I don't know about you, but I tend to "hunker down" during this season of the year. I want fires in the fireplace, a warm home, and good old comfort food, like a big pot of my Grandma's Southern-Style Chicken n' Dumplings! Yum!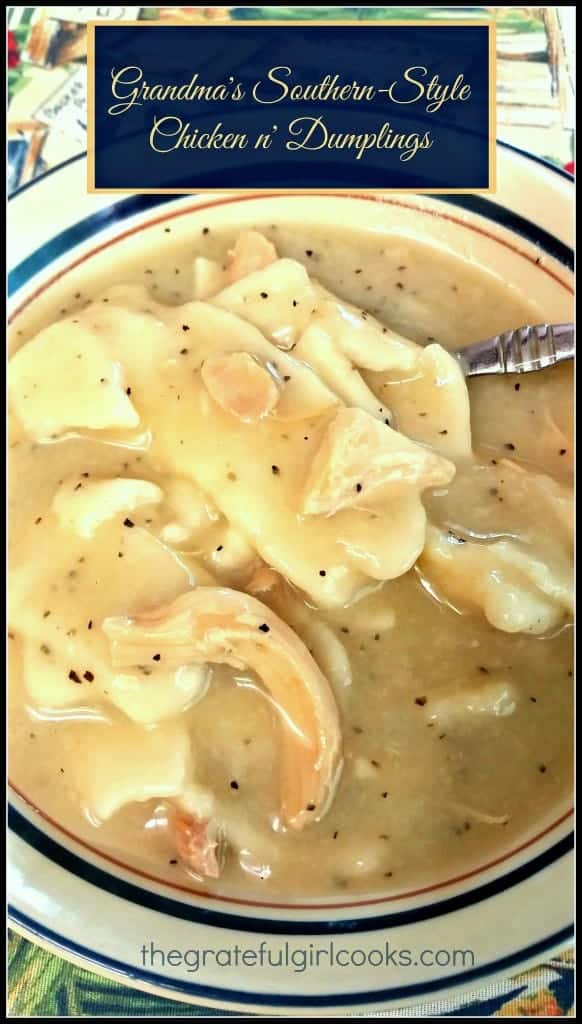 I used to wonder about the use of the word "dumplings" in the name, since a lot of people make biscuit-like dumplings (and these look more like noodles), but if my beloved  Southern Grandma called them "dumplings", well then "dumplings" they will be!
My Grandma, who lived in East Texas before she passed away, used to make this wonderful soup for us when we would visit on family vacations. My mom also made Grandma's recipe for our family, then I began making this same recipe for my family many, many years ago. Our grown sons love this soup, as well, and I can't even begin to count how many times they have eaten this meal. Our oldest son, who is now 33 years old, still requests this as part of his birthday celebration, which amazes me to this day! It is REALLY simple, absolutely delicious, comforting and filling, and is very inexpensive to make… which is probably why I've been making this meal for so long!
I start with a whole chicken. That's the main ingredient in this soup, and I only use half the meat from the chicken, so I get another entire other meal out of the rest. That, to me, is a win-win.  Any time I can spend about $5 on a chicken and get two meals (plus leftovers) out of the deal is a good thing! I am sharing lots of pics for this recipe, but don't let that scare you. This is simple, people! Here's what ya do:
Place a whole thawed chicken (that is rinsed and cavity cleared) into a large stockpot. Cover with water. (If you want you can add 1/2 cup each of chopped onion, celery, and carrots to help flavor the broth, but it really is not necessary). Bring the water to boiling and cook the chicken for 1 hour.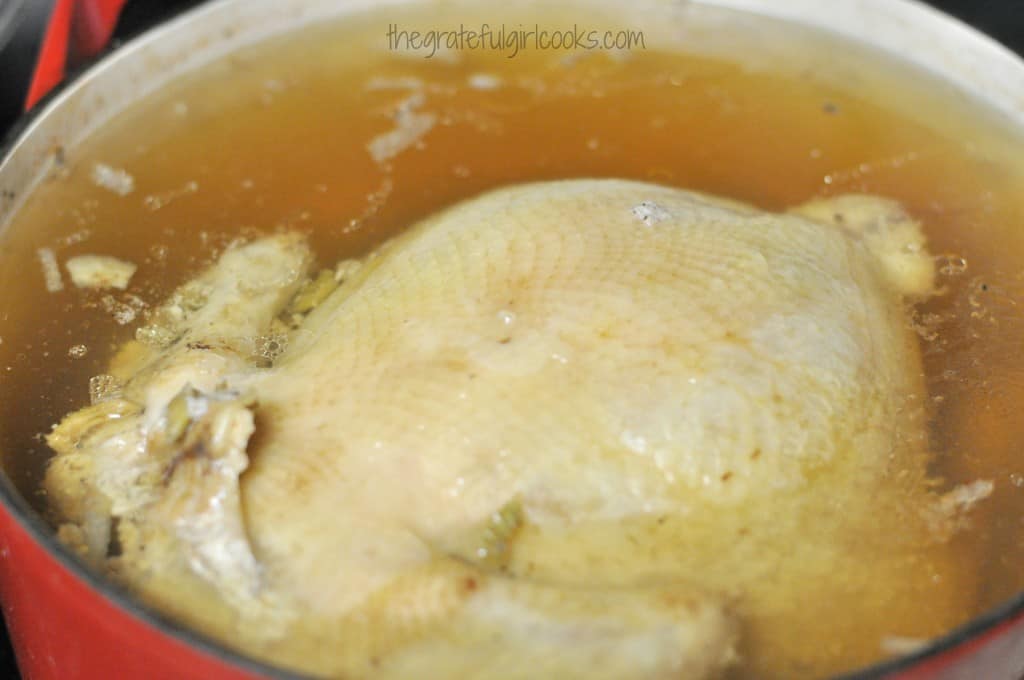 When done, remove the chicken to a large bowl to cool down.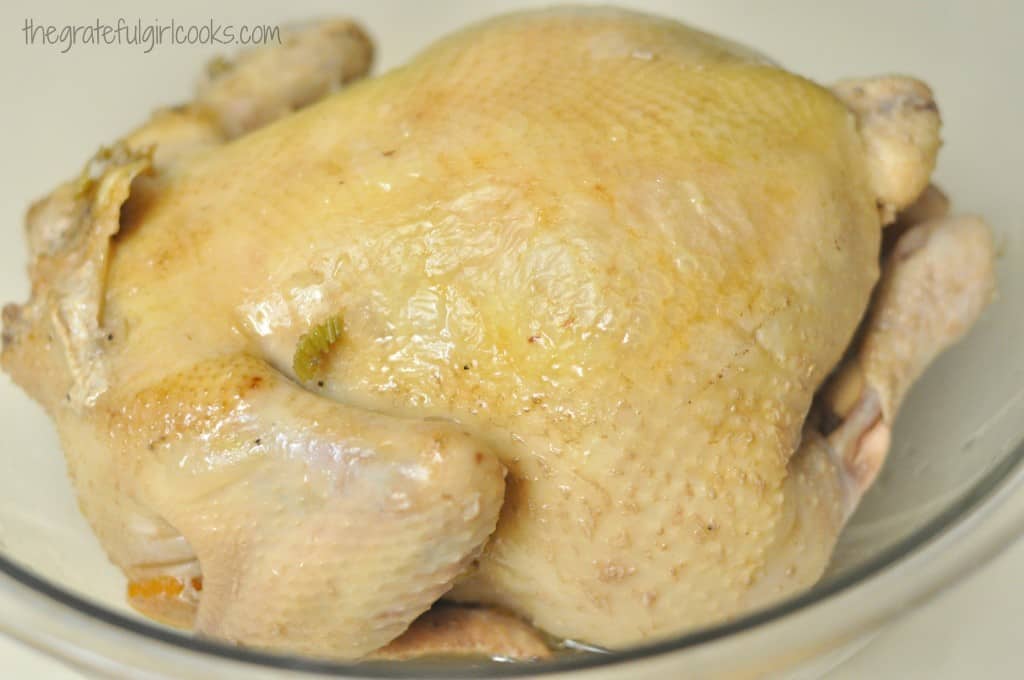 Pour the broth through a sieve to strain out any veggies, particles, etc. Pour broth back into stockpot. I discard the veggies I flavored the broth with, but if you want to leave them in, go for it!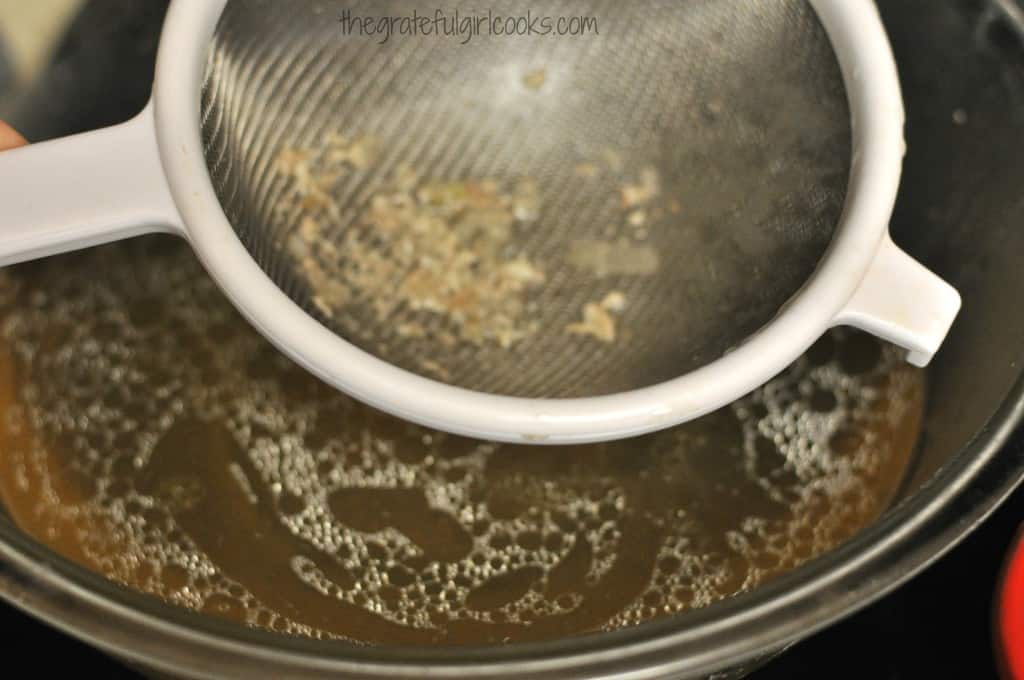 When chicken has cooled, remove the skin.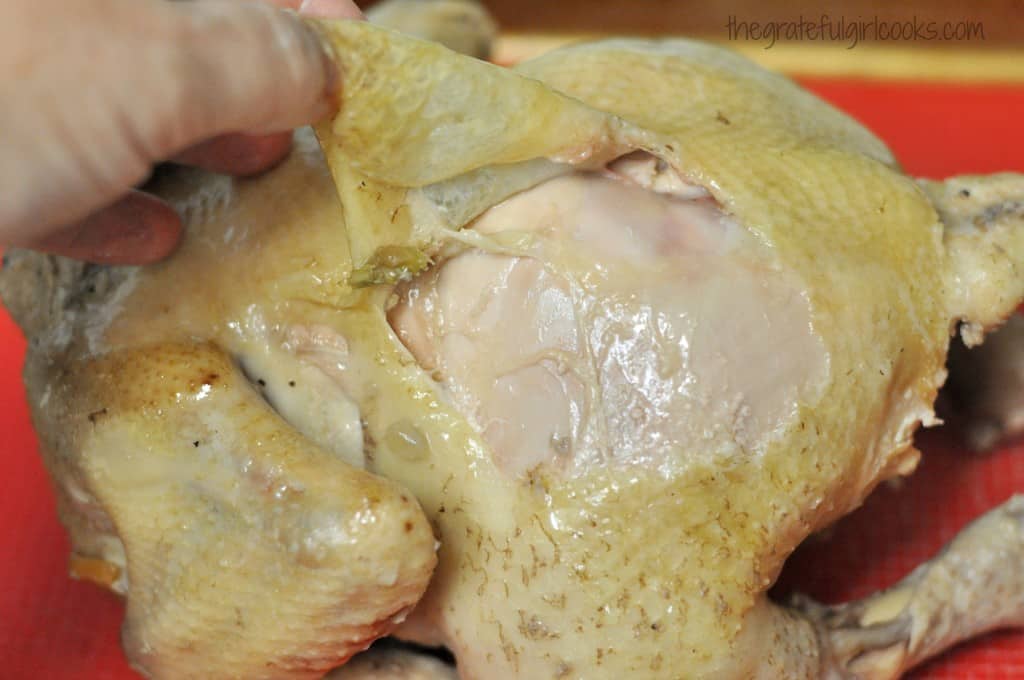 The chicken will be so tender the legs and thighs will easily tear off. I like to put a flexible cutting board on a baking sheet with edges, to help catch any liquid run-off.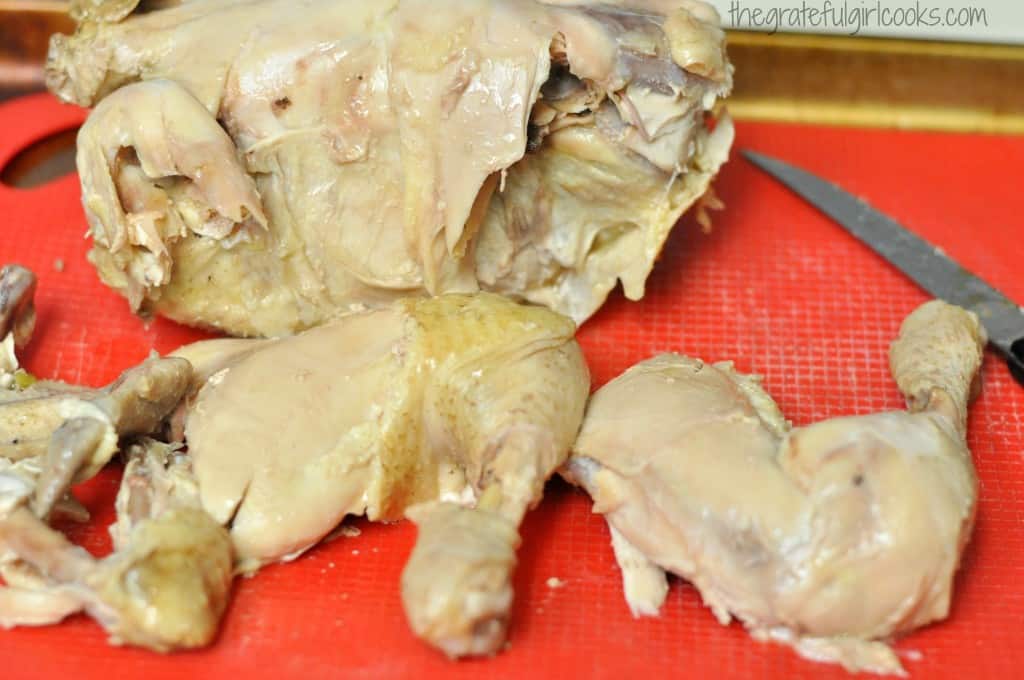 Cut or pull off all the meat from the chicken, and place into a large bowl. The chicken should be cut into bite sized pieces. I usually end up with between 4-5 cups of shredded chicken.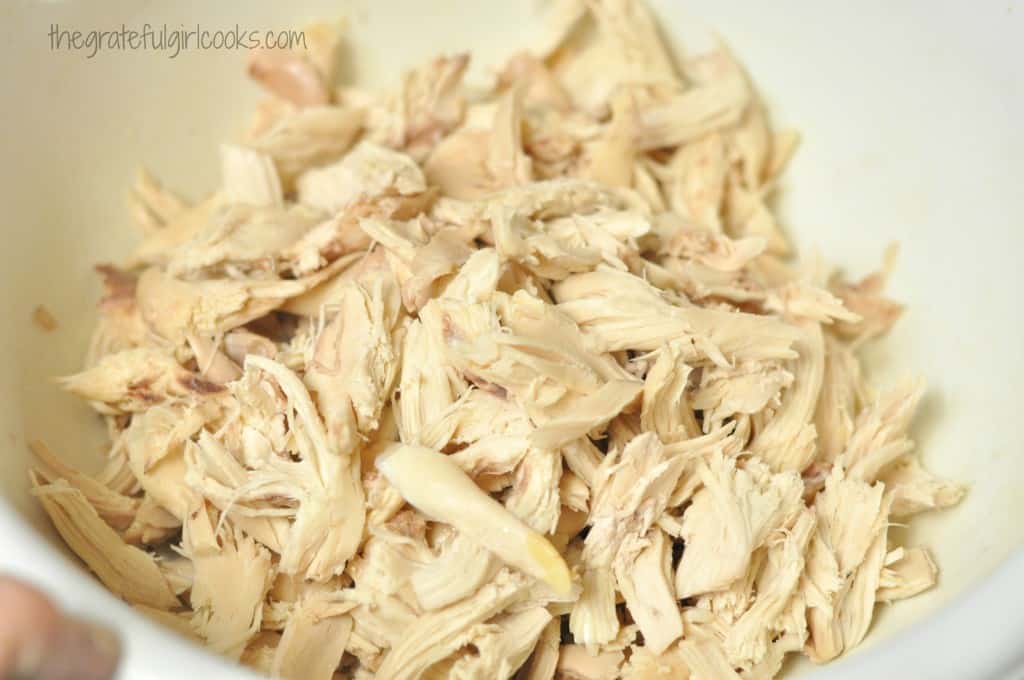 I like to use about 2 -2 1/2 cups of chicken for this recipe. You can use all of the chicken if you want, but I prefer to put the rest of the chicken into a freezer bag and into my freezer, so I have cooked chicken ready for another meal (like quesadillas, enchiladas, casseroles, etc.), as well!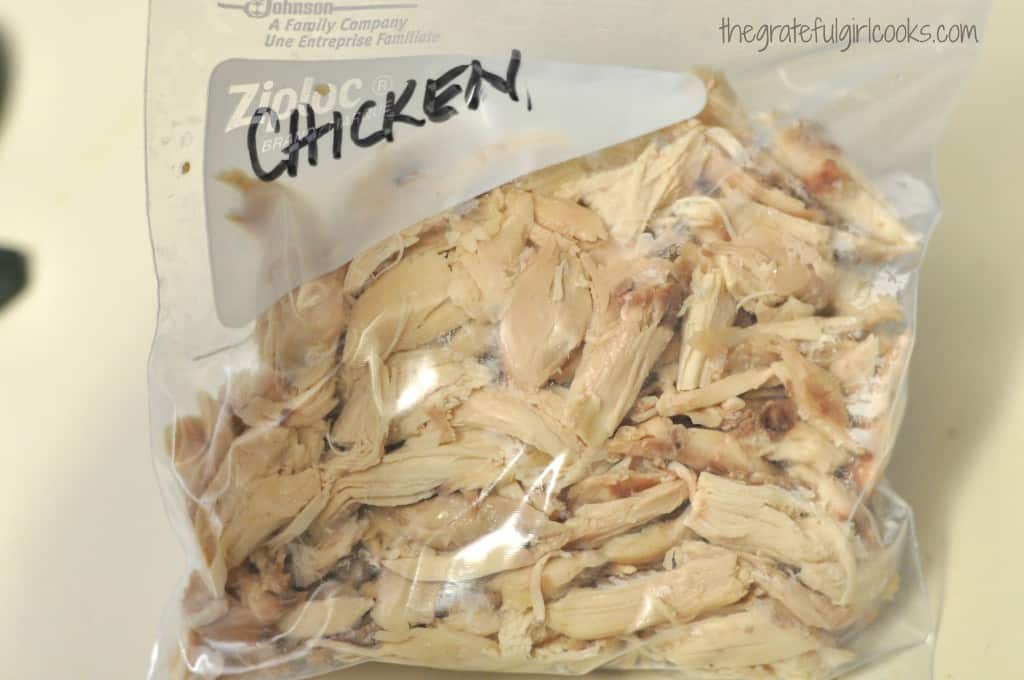 Add 2 to 2 1/2 cups of shredded chicken back into the pot of chicken broth.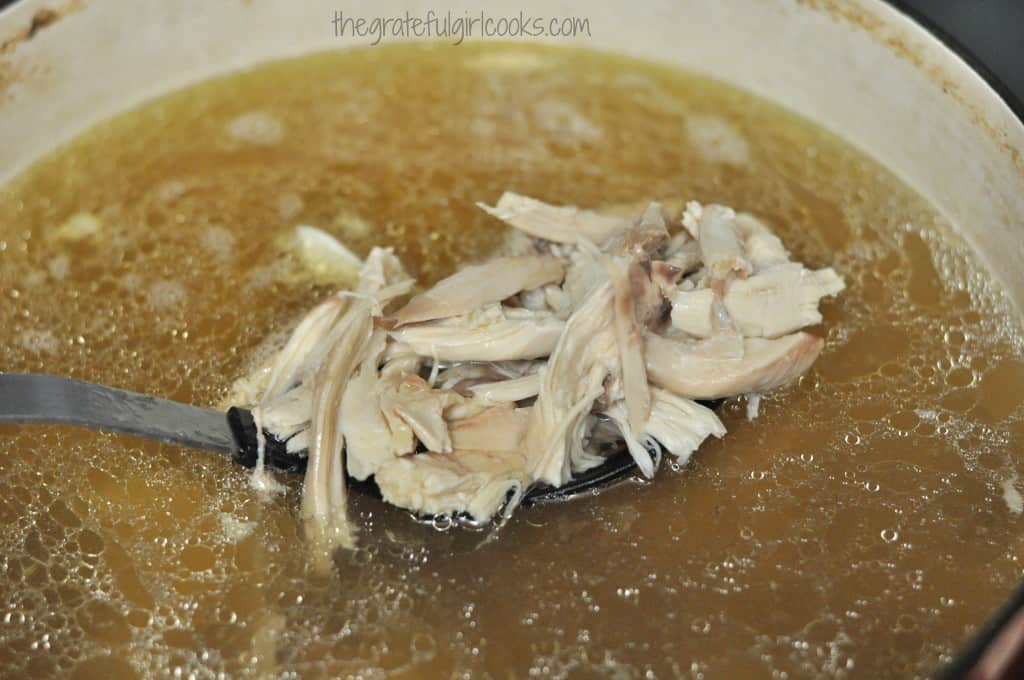 I add two large cubes of chicken bouillon to the hot broth to add additional flavor.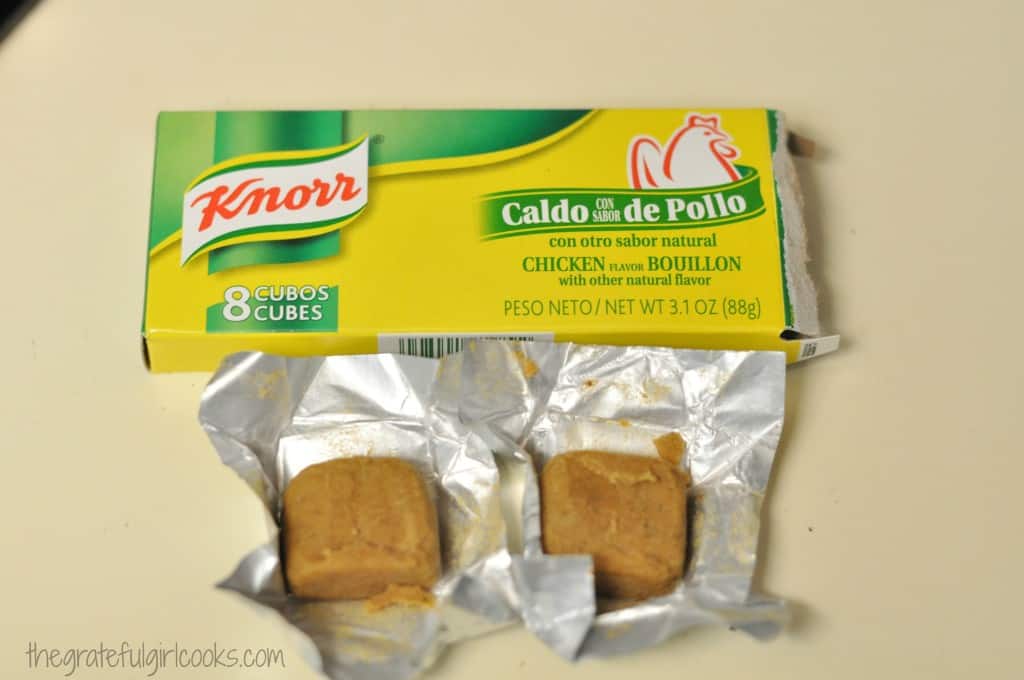 Heat the broth back up on medium high heat. While it is coming to a boil, I make the dumplings. I know a lot of people make big puffy biscuit-like "dumplings", but this is how my Grandma made them (Southern-style), and that is why they look like large noodles. I start by blending flour, salt, and shortening together using a pastry cutter, cutting it in until the shortening is the size of small peas. Easy!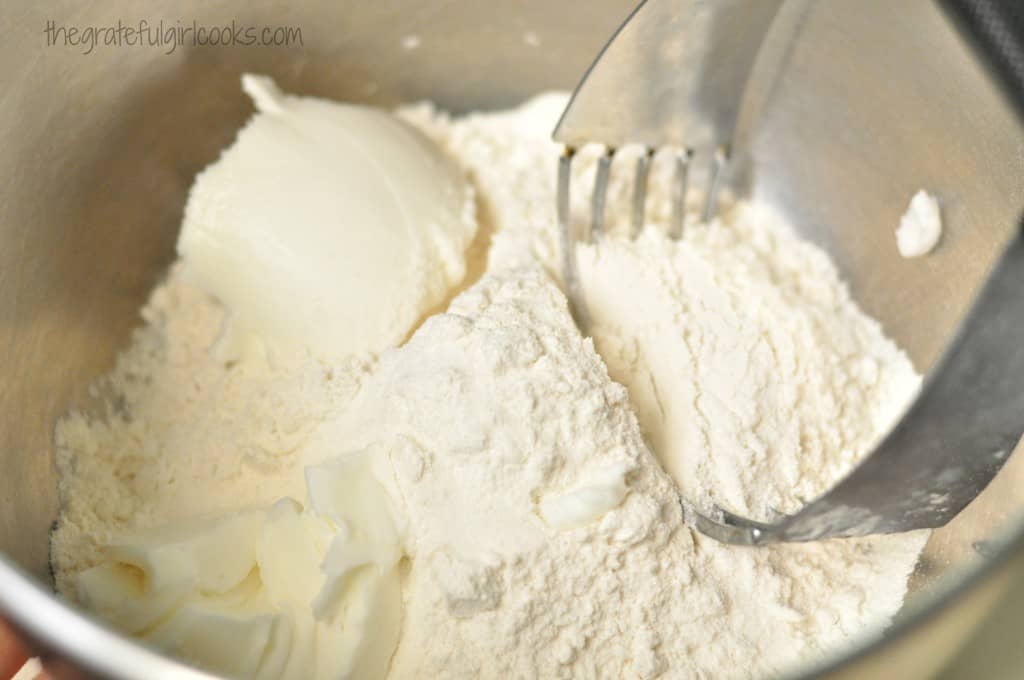 Hot water and more flour is added and mixture is firmed up into a large dough ball. Let dough rest for about 10 minutes, then shape into 3 equal sized portions.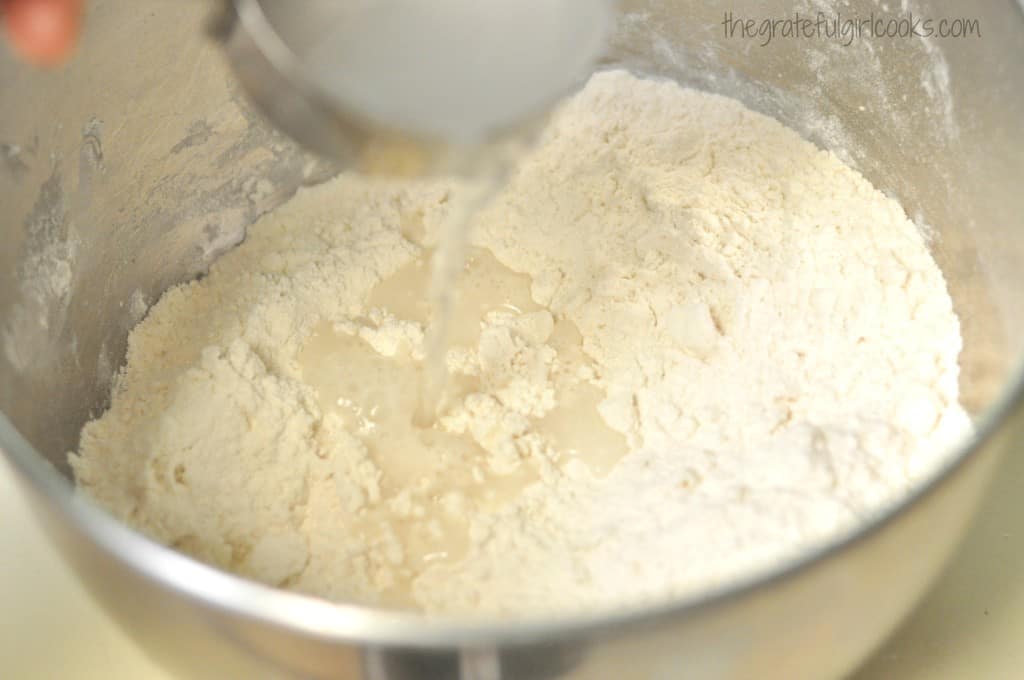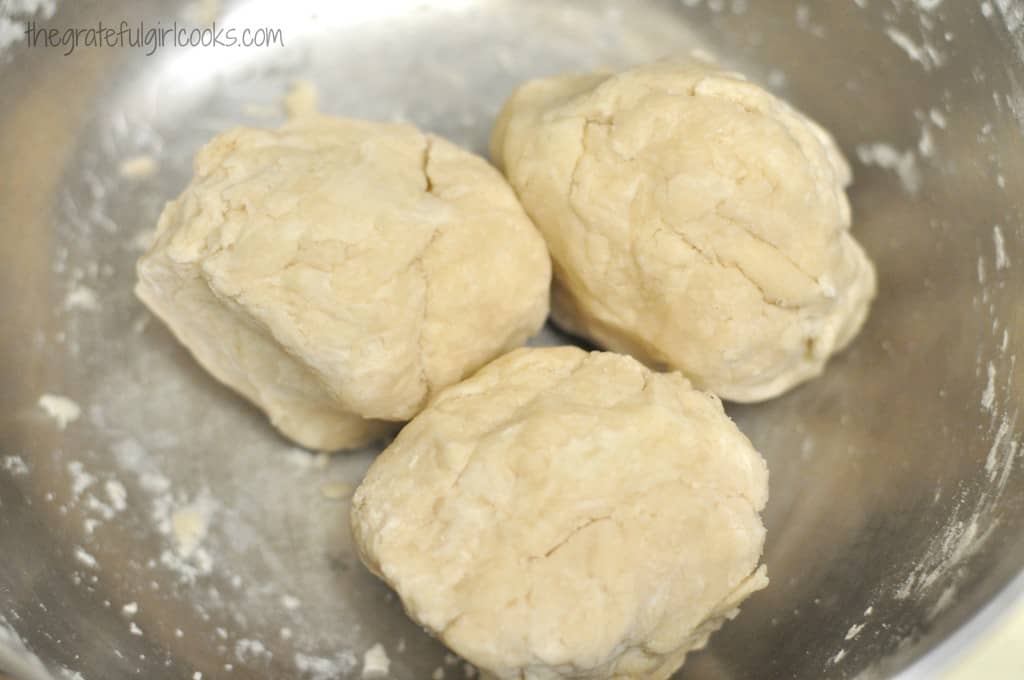 The dough is rolled out on a flour covered surface, one dough ball at a time, until it is thinly rolled out, and is about the size of a pie crust.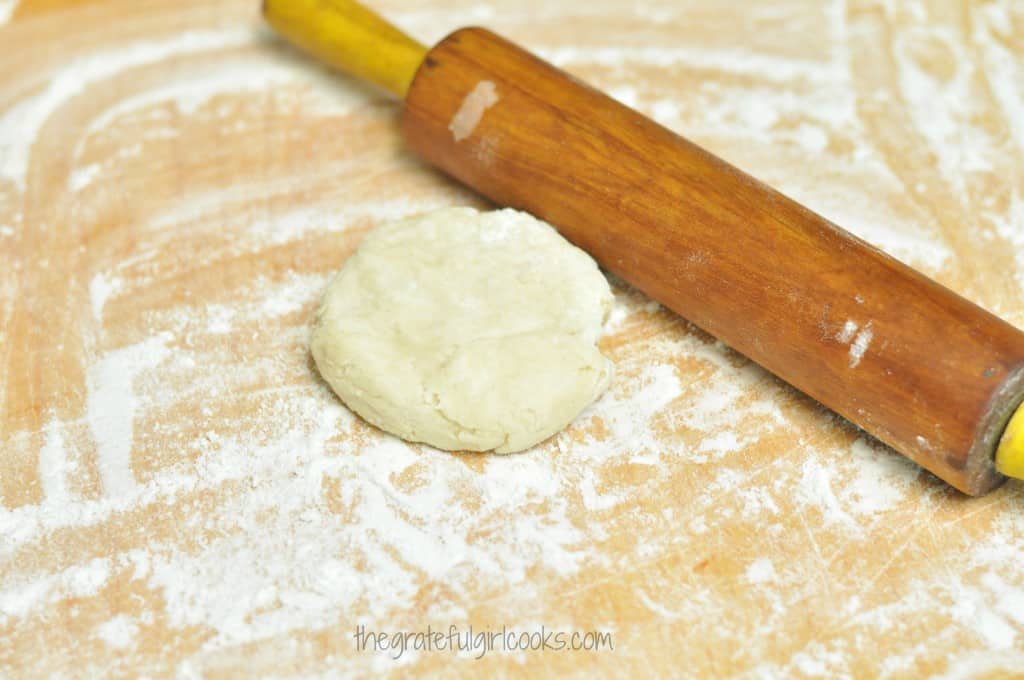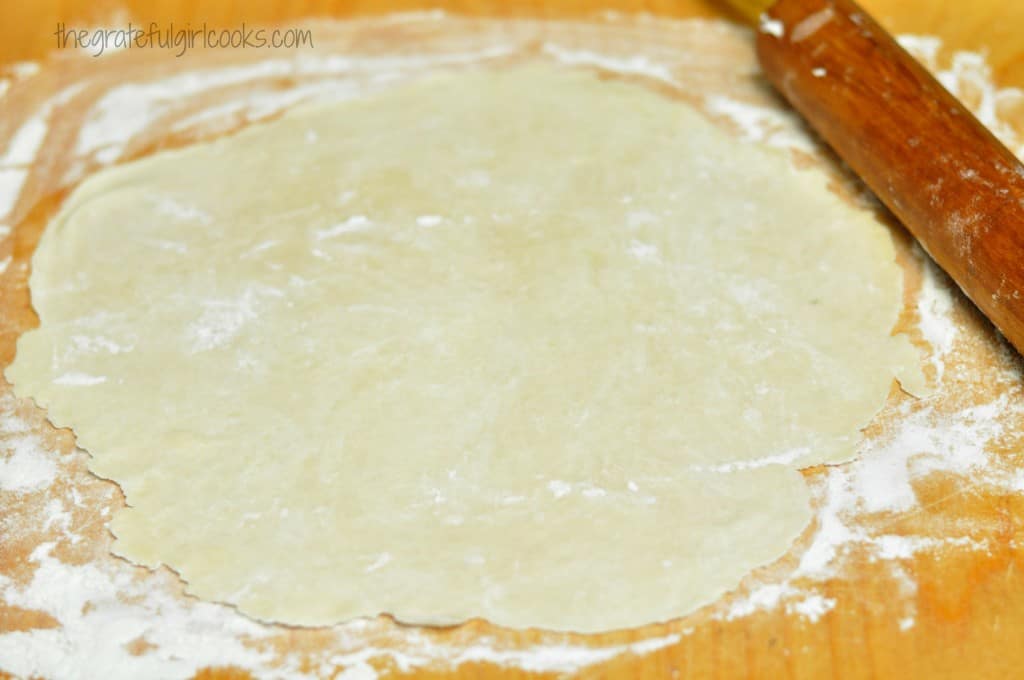 Use a pizza cutter (or a very sharp knife) to cut the dough into long strips about an inch wide. Repeat the entire rolling/cutting process with the other two dough balls, adding additional flour to cutting board before rolling each one.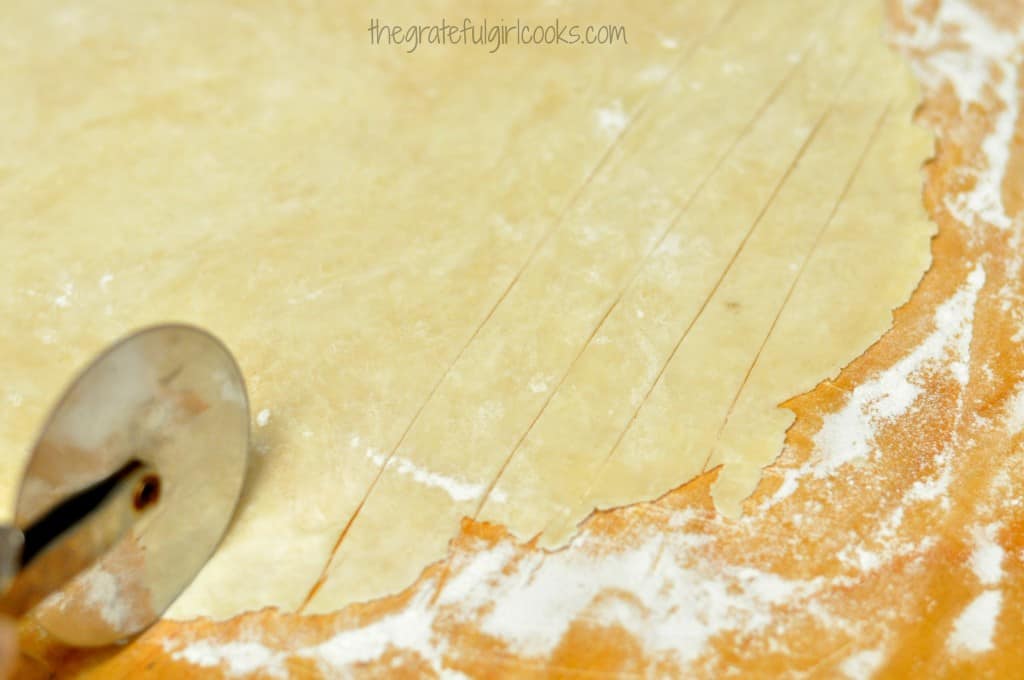 Once the broth is boiling, carefully drop the "dumplings" a few at a time into the boiling broth, continuing until all dumplings are in the pot.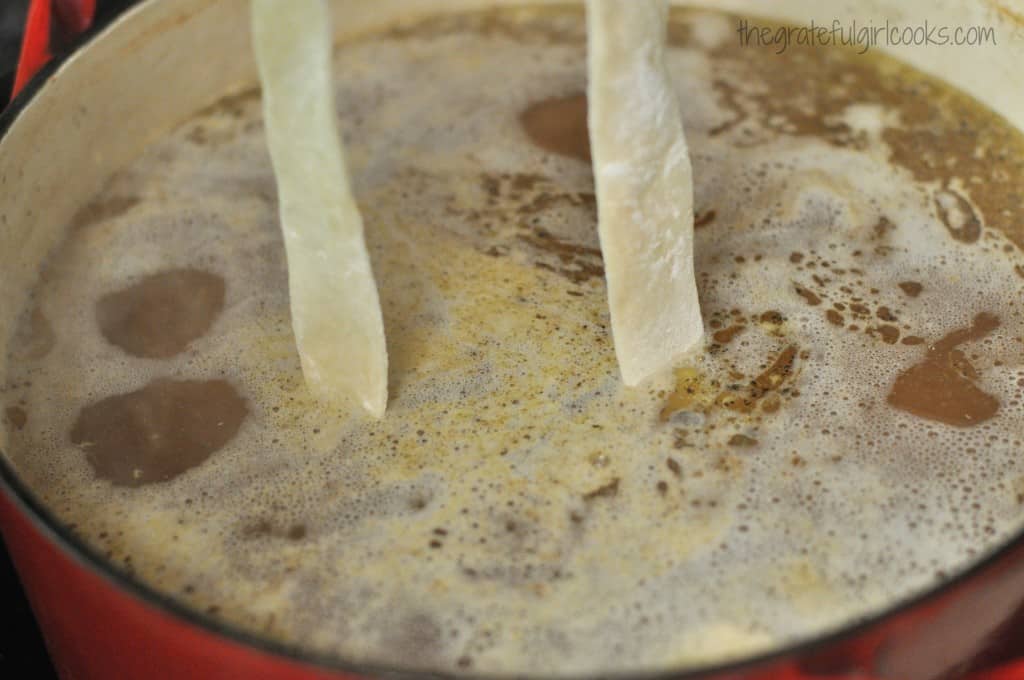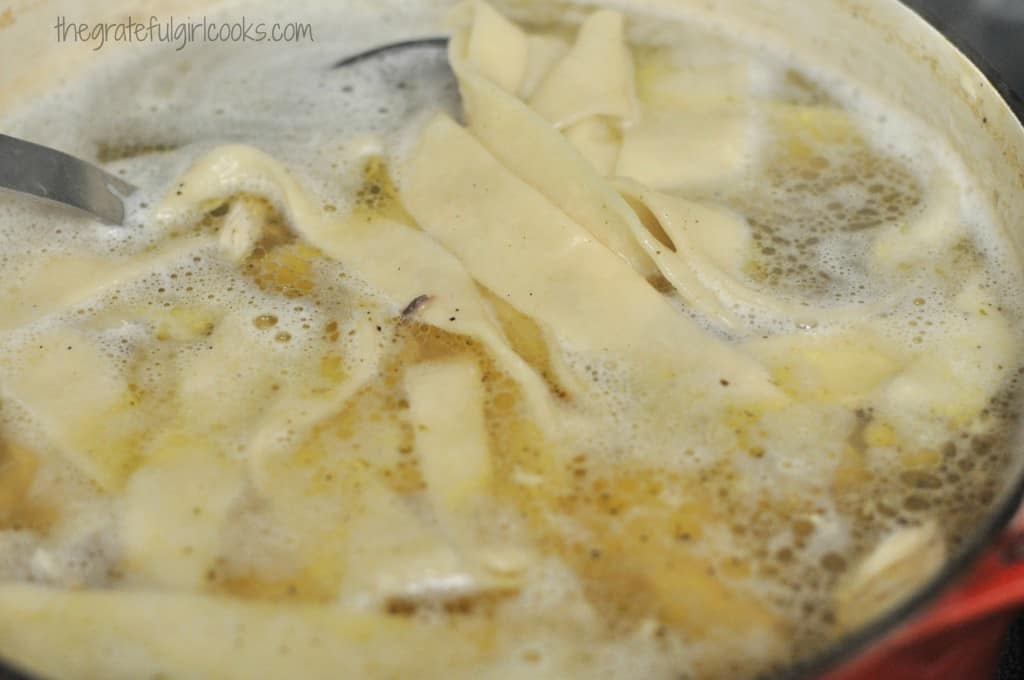 Add a small amount of butter, as well as salt and pepper to the soup to help season it. Taste the broth, then add additional salt and/or pepper to suit your taste.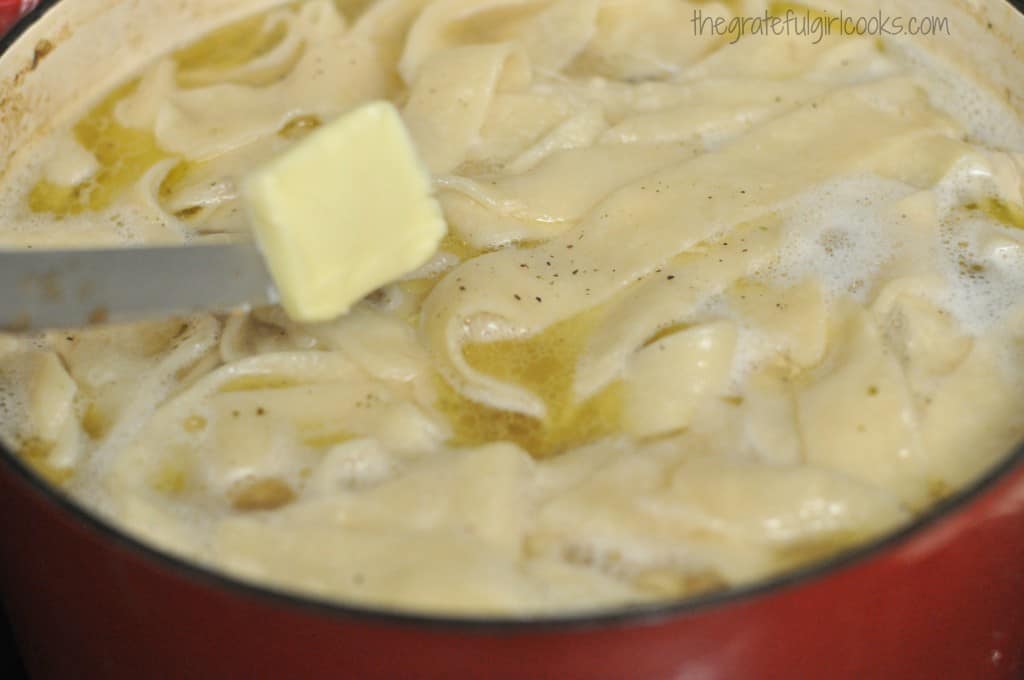 Mix a couple spoonfuls of flour with some cold water (blend it well with a fork), and add it to the soup. This will help to thicken up the broth.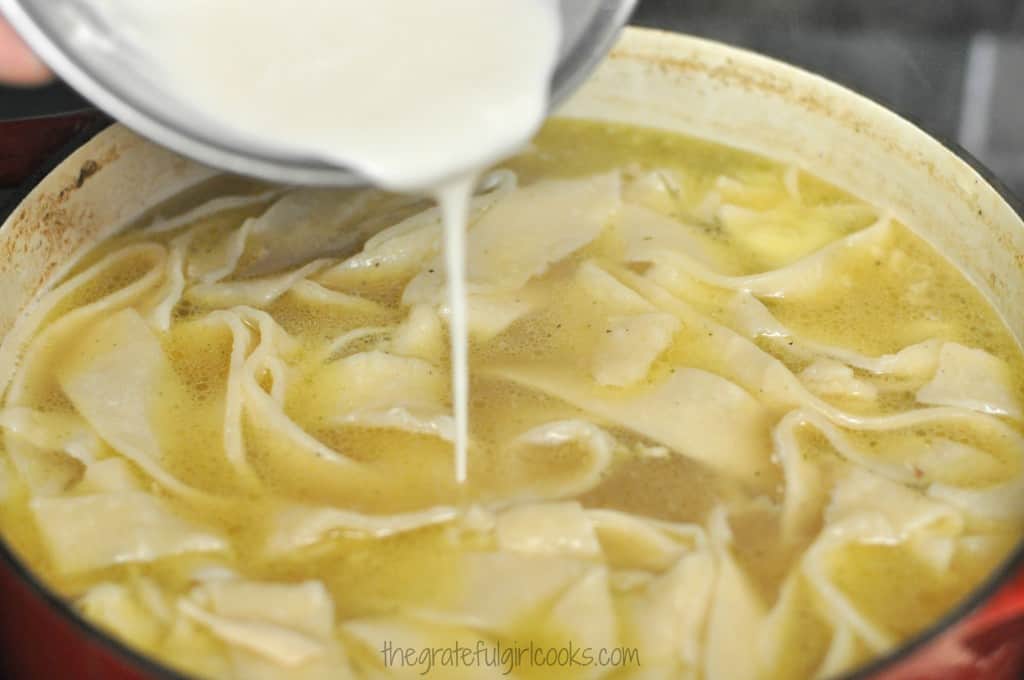 Cook the Chicken n' Dumplings until broth has thickened a bit, and is very hot. When ready to serve, ladle the soup into individual serving bowls, and serve with a big piece of crusty french bread on the side. That's it! This is so yummy… and is "comfort food" at its best! Not only that, but the leftovers are amazing!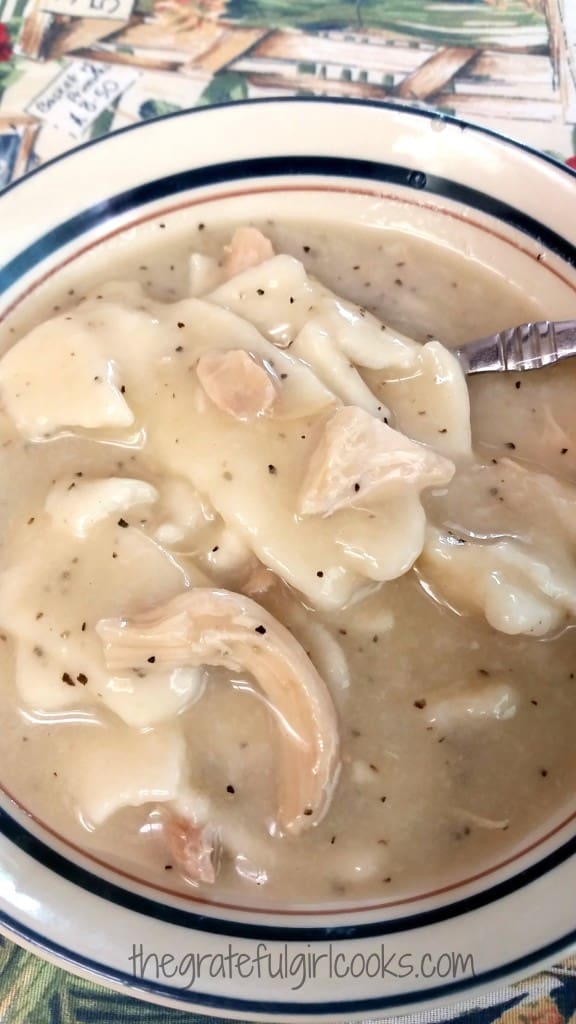 Sure hope you will give this soup a try. Nothing better than having a big pot of delicious soup available to slurp on during the cold Fall and Winter seasons! Enjoy!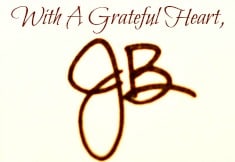 Recipe Source: My Grandma B.

Save
Save
Save