When I was growing up, occasionally my Mom would sneak back into the kitchen after dinner (while we were watching TV or doing homework) and whip up a delicious chocolate cake from scratch for our family of 5 as a surprise.  We LOVED it! Today I want to share with you an old family favorite recipe for Mom's Easy Chocolate Cake!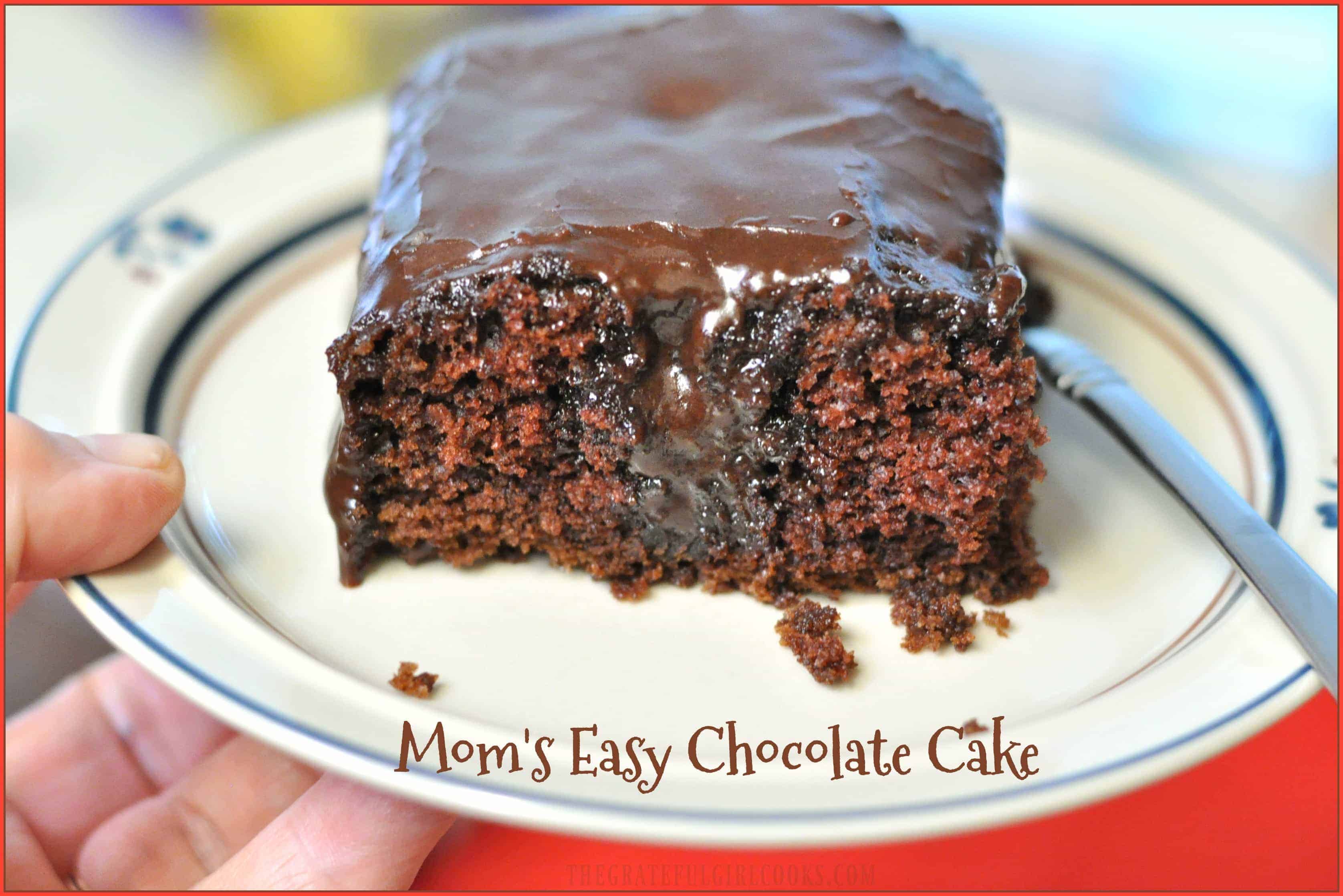 Within a few minutes of the cake going into the oven, the smell coming out of our little kitchen would alert us to the surprise treat ahead for us! What a great memory!  We didn't have a lot of money or a fancy home growing up, but my Mom sure could cook and make wonderful meals with items from our pantry.  I am grateful for the inspiration I have received from her, to this very day!
The cake is very simple to make… so is the easy frosting!  Instead of waiting for the cake to "cool down" after it was finished baking, Mom would poke holes in the cake when it came out of the oven, and pour/spread the creamy chocolate frosting all over the cake.  The frosting would drip down into the holes in the cake, so we had small tunnels of chocolate throughout our slices when we would eat it!  Oh boy… this is a GREAT tasting chocolate cake.  Here's how to make it!
Cream together sugar, vegetable shortening and eggs, using an electric hand mixer or stand mixer. Beat well for 2-3 minutes.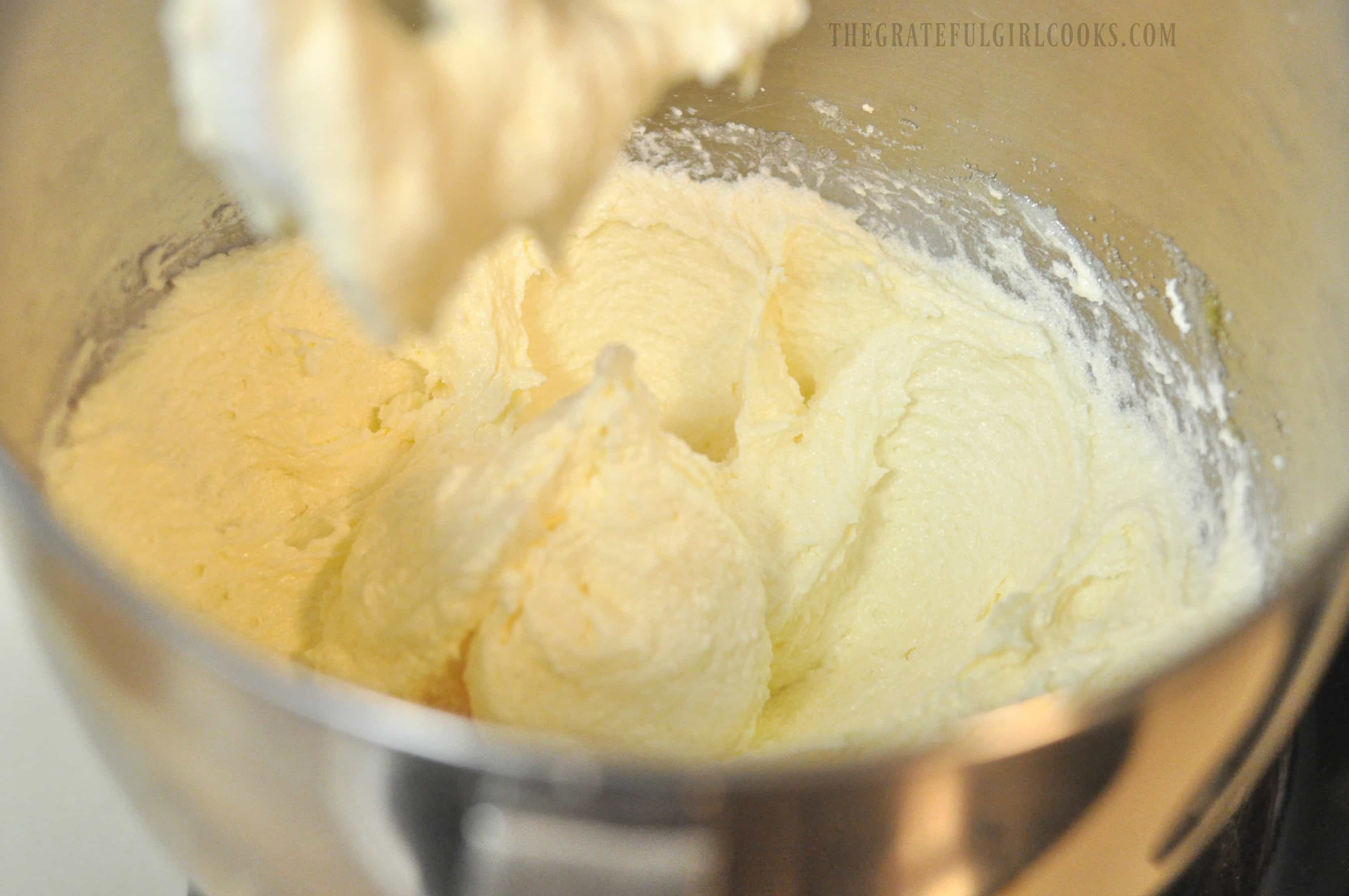 In a separate large bowl, sift together flour, cocoa, baking soda and salt.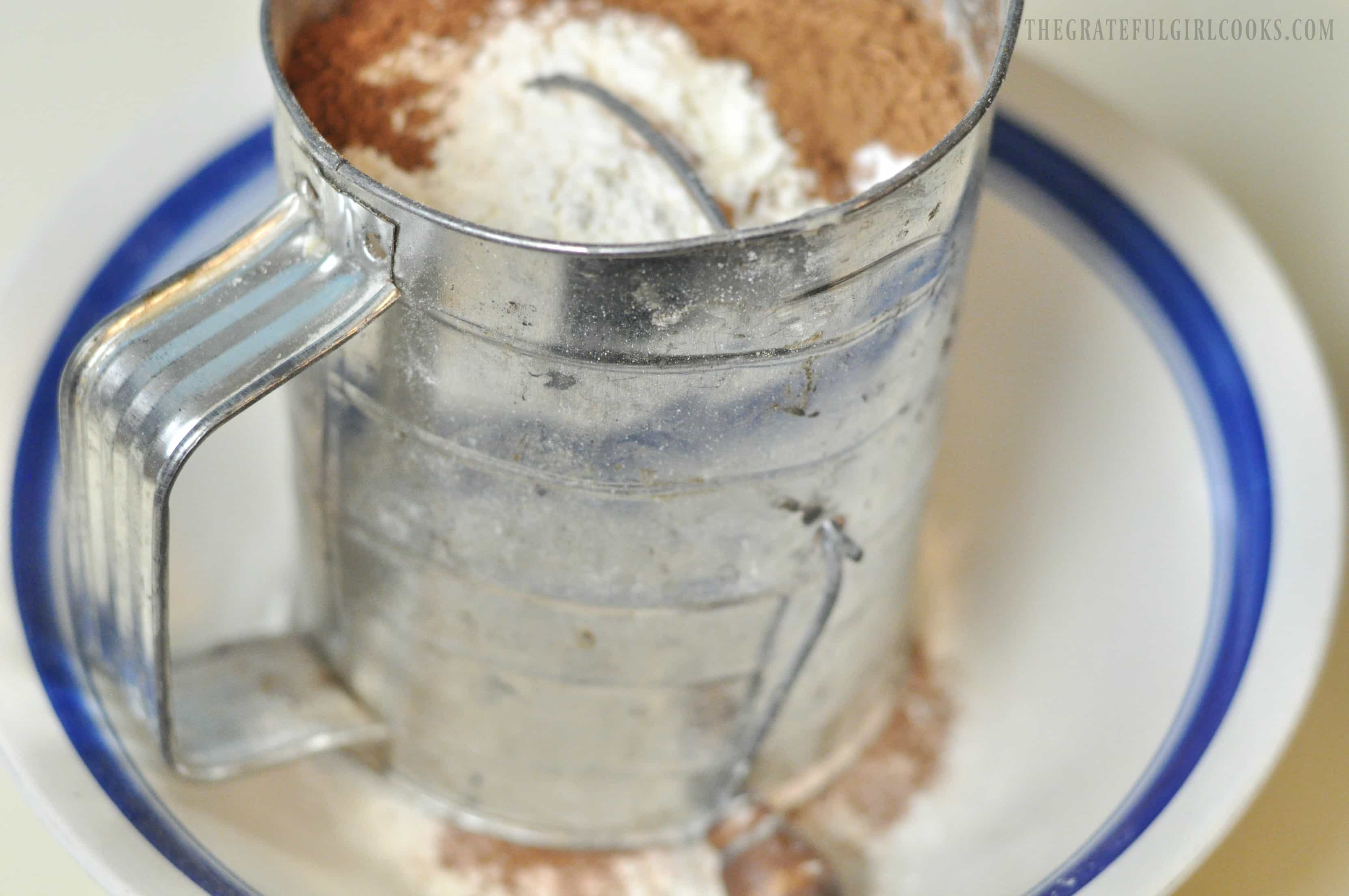 Add dry, sifted ingredients to the wet ingredients, along with 1 cup of buttermilk.  Once blended, slowly pour in 3/4 cup of boiling water, and a teaspoon of vanilla extract. Blend on low until batter is fully mixed together.  Pour batter into a greased and floured 9×13 baking pan, and distribute batter evenly.  Bake at 350 degrees for 35 minutes, or until toothpick inserted into middle of cake comes out clean..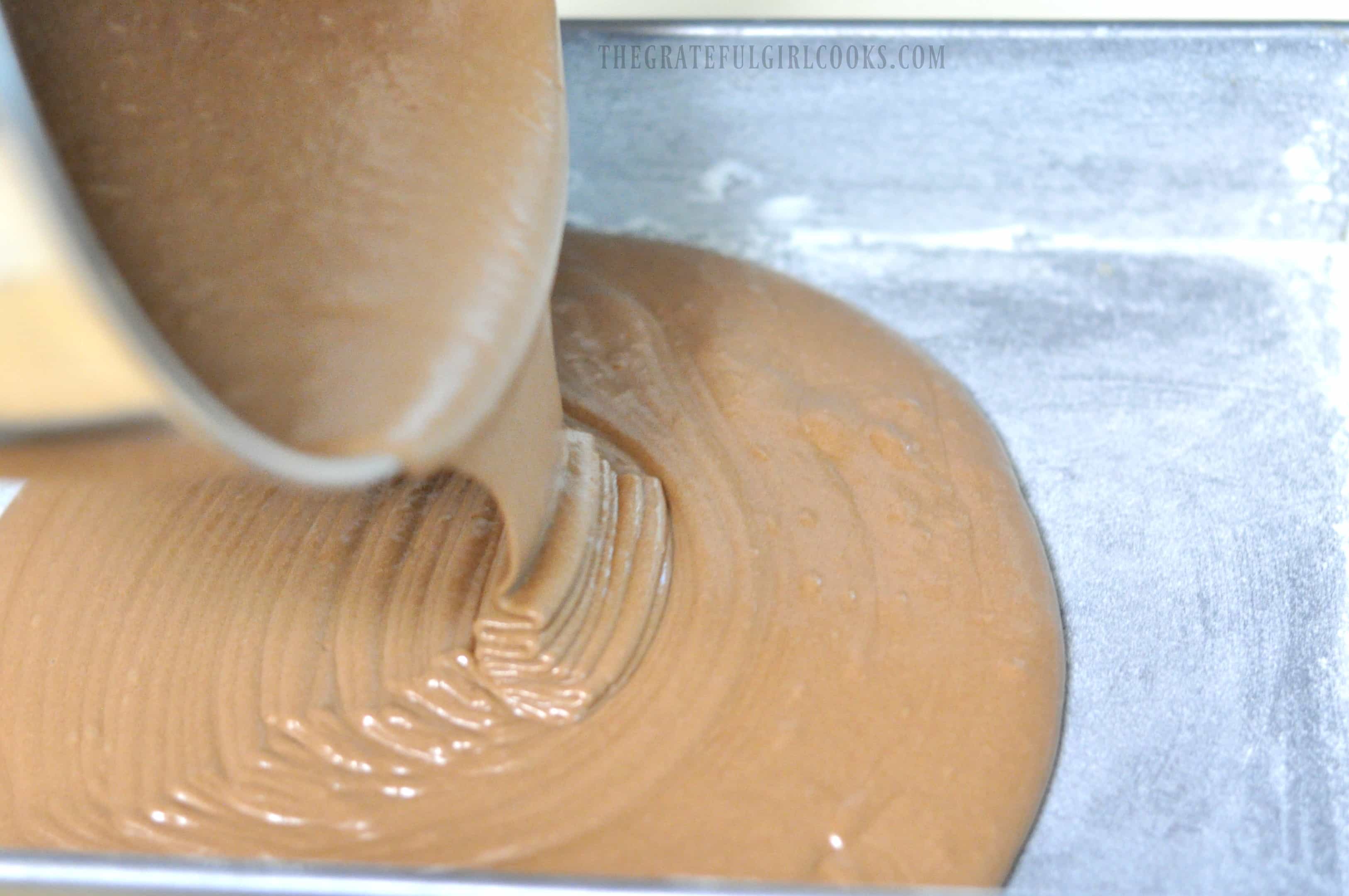 While cake is baking, make up the frosting. Melt butter in saucepan on low heat.  Add cocoa powder and mix well with a spoon.  Add salt, vanilla, and milk; mix well.  Add powdered sugar. Mix until frosting is not too thick, but "pourable". Add additional milk to thin… add additional powdered sugar to thicken, as needed.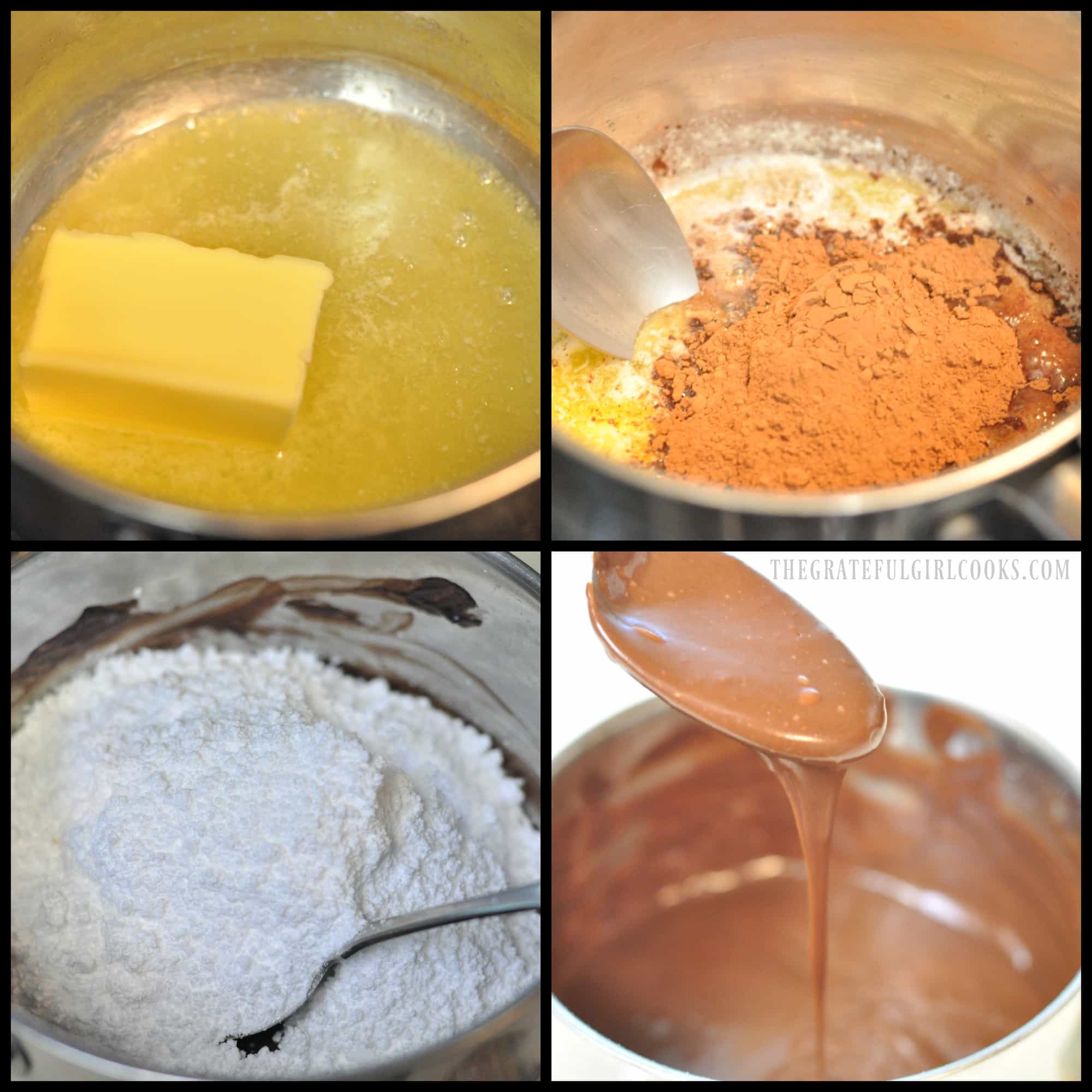 When cake is done, remove from oven.  Let cake rest for 2-3 minutes, then poke holes all over surface of cake every couple inches (I use a chopstick!).  Pour chocolate frosting over surface of cake, and spread to cover.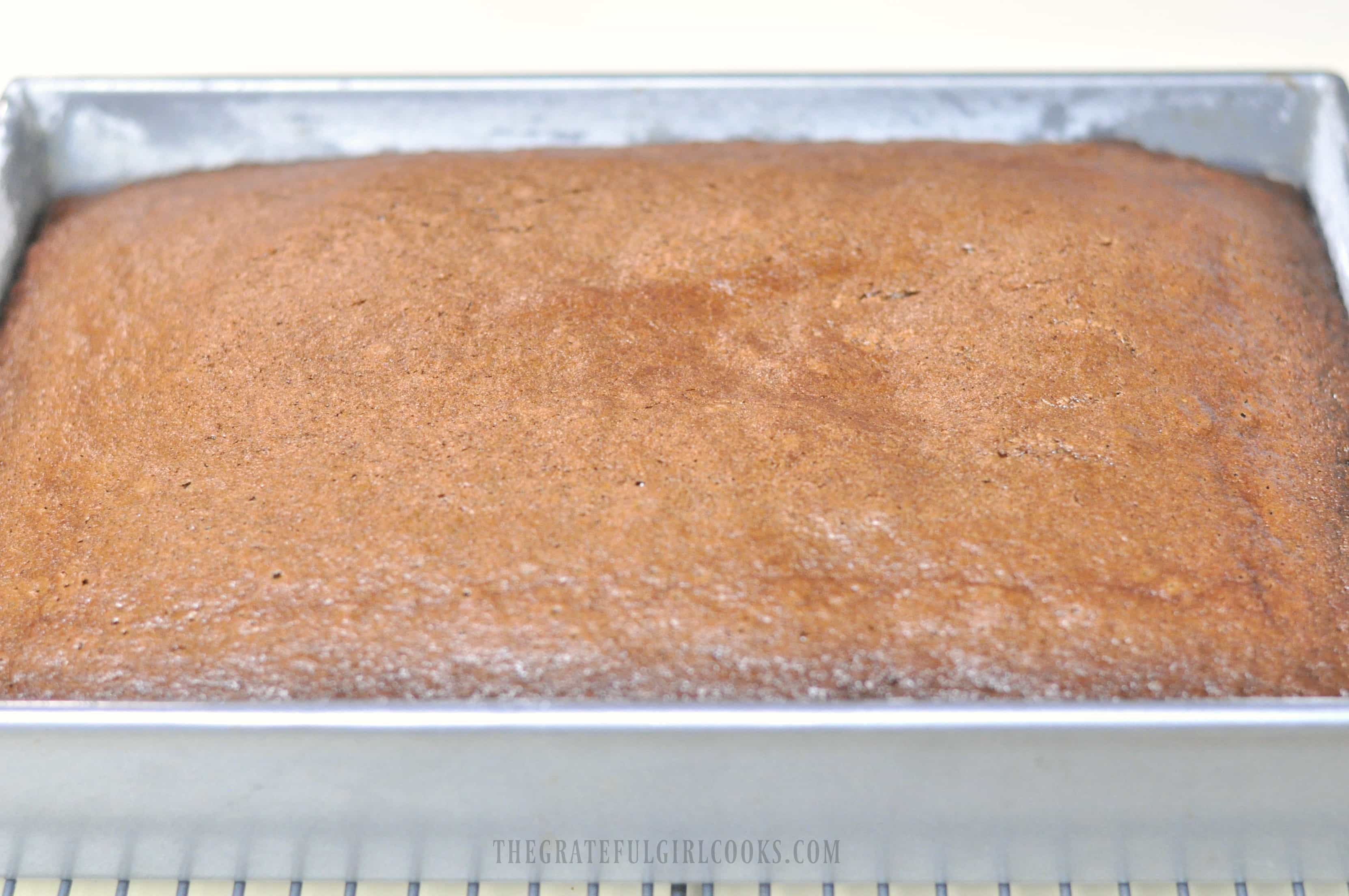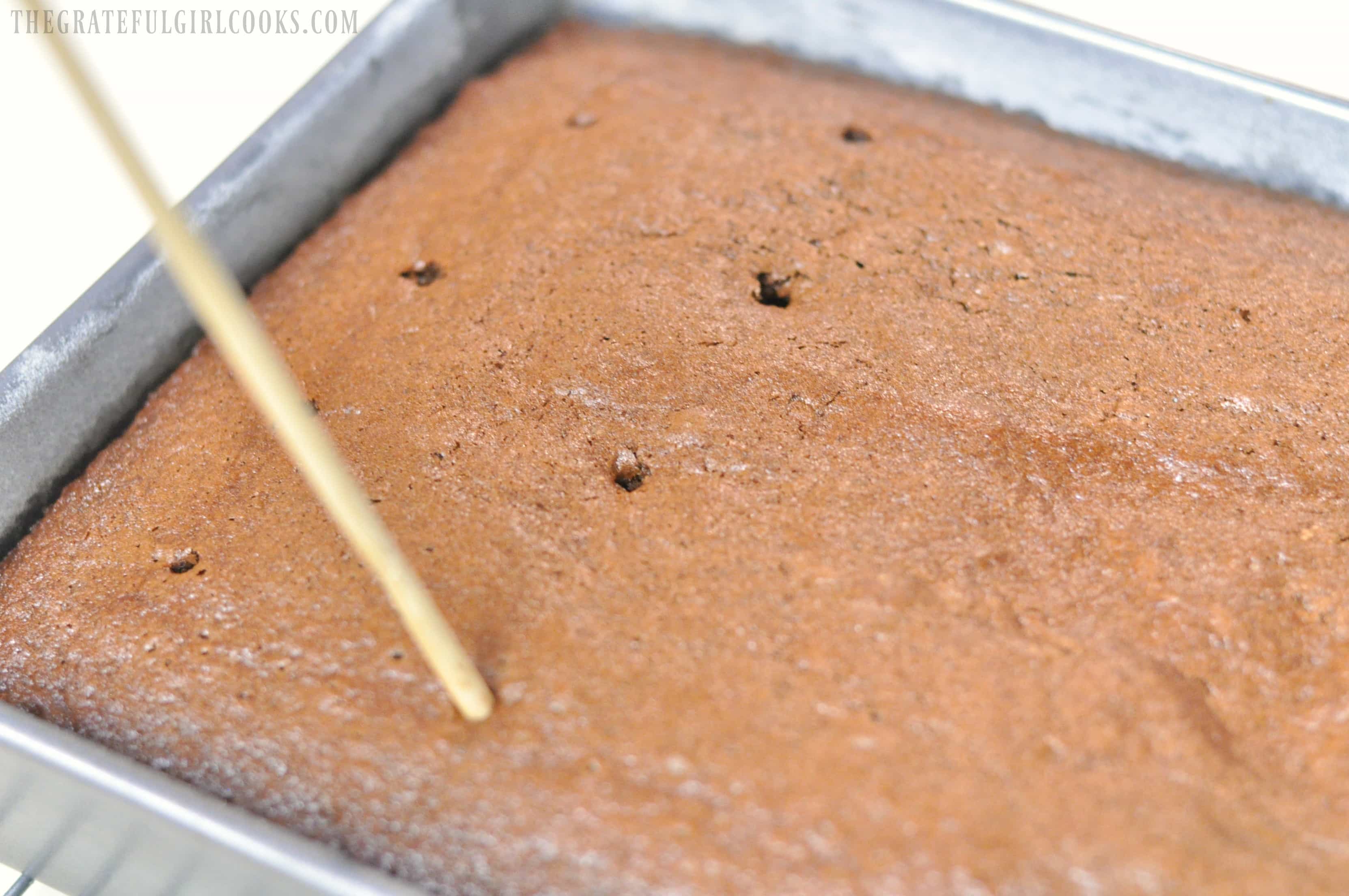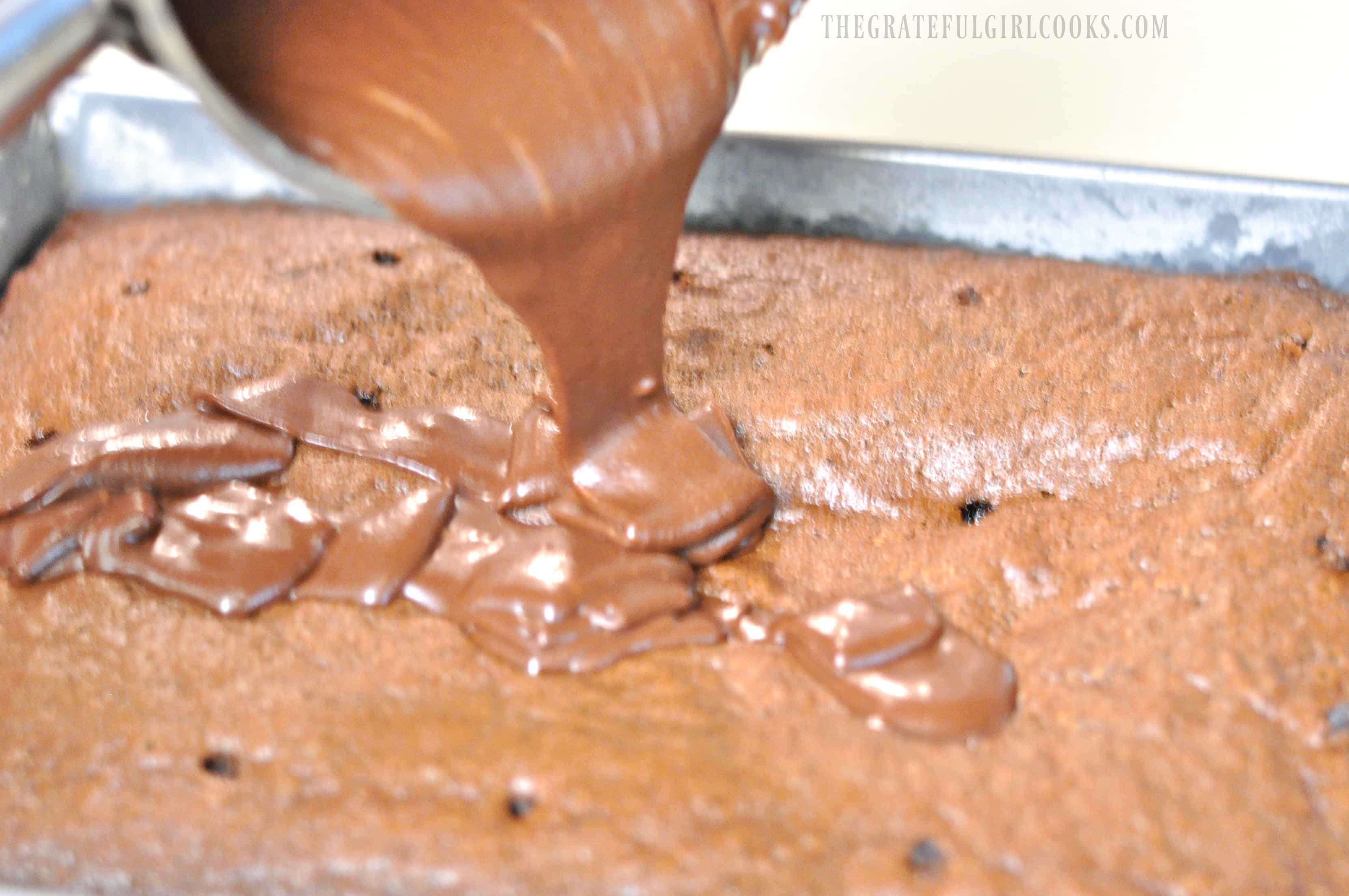 When finished, it should look like this.  The frosting will be fairly "fluid" since the cake is still hot, so continue to spread frosting over the holes as they "re-appear" (as the frosting oozes down into the cake, the holes on top surface will open up again).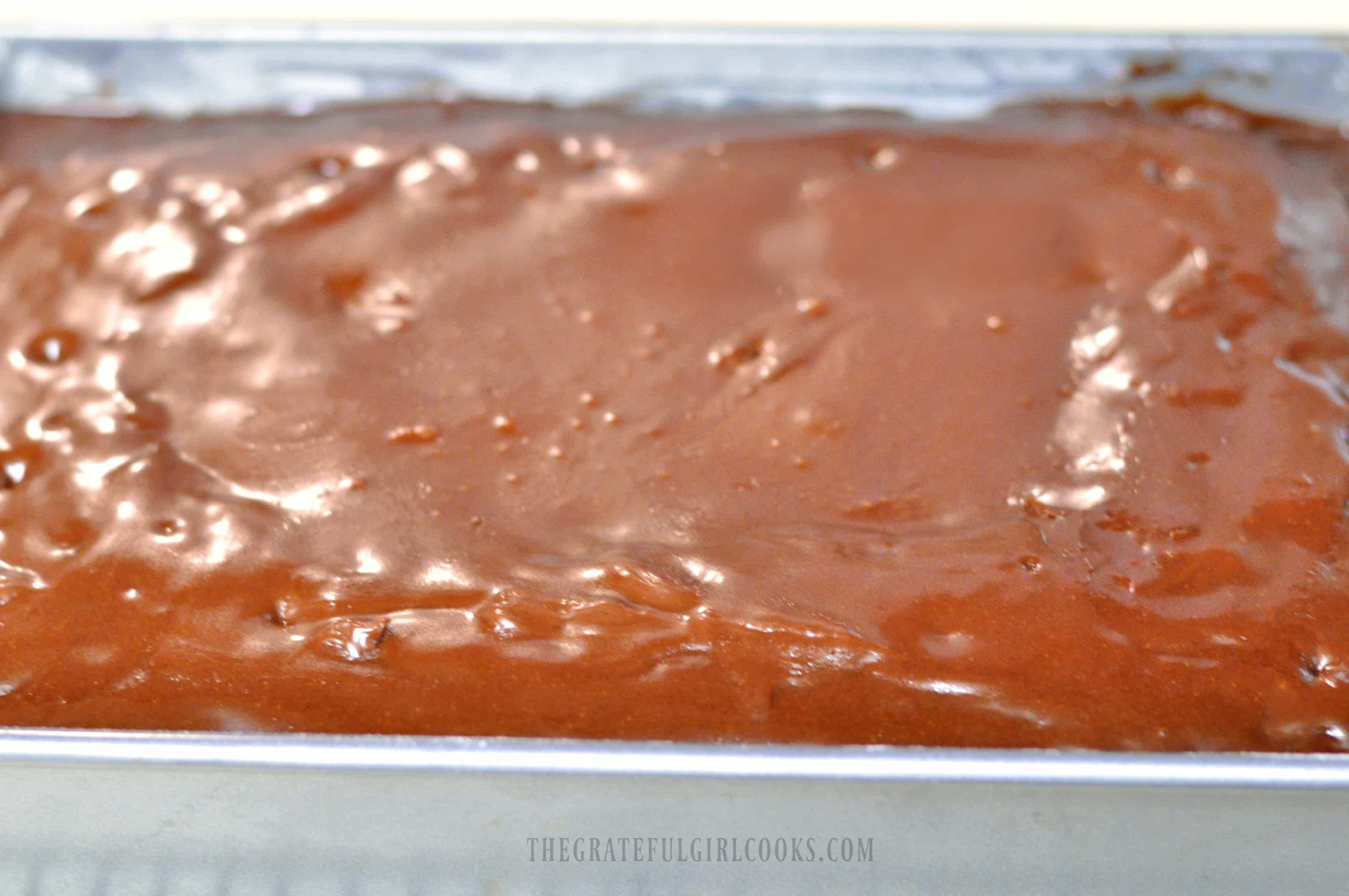 Let the frosting firm up and the cake cool down!  Once cake is at room temperature, you can slice and serve it up!  It's as simple as that! (By the way… in this picture the frosting looks darker than in previous photo. Don't know what's up with that… it IS the very same cake!).
I have such vivid memories of this classic treat from my childhood… must be where I got my love of cake, right?  Ha Ha!  Hope you will give this easy, simple and delicious recipe a try!  The cake and frosting taste fantastic!  Thanks, Mom!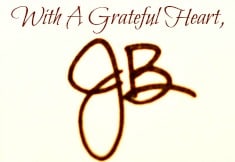 Recipe Source: My Mom

Save
Save
Save
Save
Save
Save
Save
Save
Save
Save
Save
Save
Save
Save
Save
Save