It's been unusually HOT in the Pacific Northwest for the past several weeks. Temps are supposed to hover near 100 degrees this coming weekend, which is "not the norm" for late June in Oregon. We want quick  and easy meals (don't want to heat up the kitchen cooking). Enter our "go-to" standby… Quick and Easy Open Faced Tuna Melts!!!!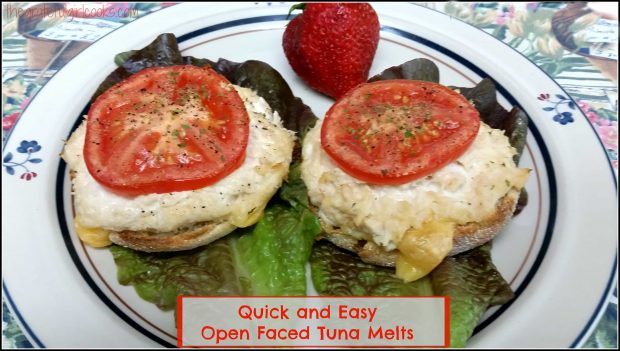 These open faced tuna melts are ridiculously easy… so easy in fact, that I'm not even gonna post the "recipe". They actually are delicious, and are very quick to prepare!
First you toast some English muffins. I used sourdough (delicious!). Allow for one half or two halves per serving. Once toasted, place some cheese (gruyere, smoky gouda, or cheddar) on top of the muffin. (I have used all of these cheeses in the past. Pictures are with Smoky Gouda.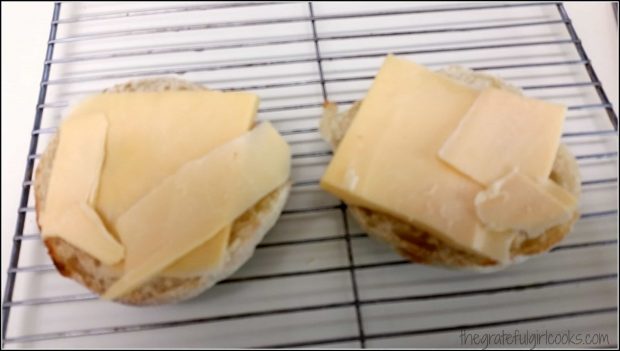 Put some tuna on top to cover the muffin. (Use the tuna you prefer, mixed up with whatever you like in your tuna salad). All I used for mine was one can (one can is enough for 4 half muffins) of albacore tuna, mixed with mayonnaise. That's it!  But for goodness sake, make your tuna the way you like it!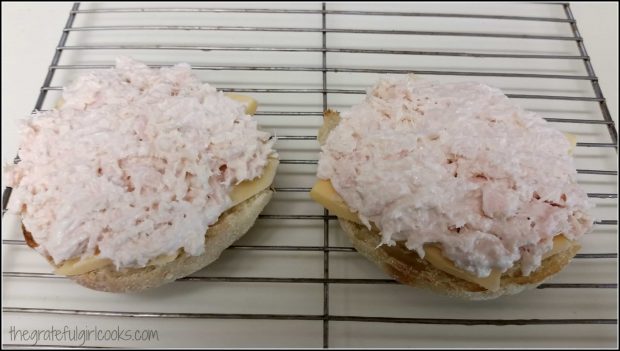 Slice some really good ripe tomatoes and put a slice on top of each muffin. Sprinkle with a pinch of salt, pepper, dried parsley and dried basil. Just a touch.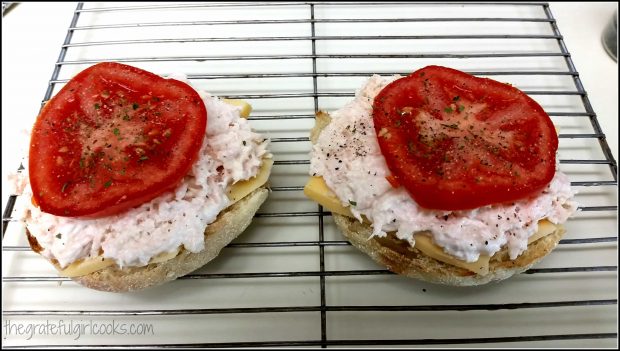 Put the english muffins on a wire rack and place under a broiler. DO NOT put them directly under the broiler. Put them on the middle rack of your oven.
It will take a few minutes to broil them, but by putting them on the middle rack, instead of directly under the broiler, all the ingredients will have a chance to get hot, and that cheese on the bottom will melt.
Remove from broiler when cheese is bubbly and the tuna has just started to lightly turn golden.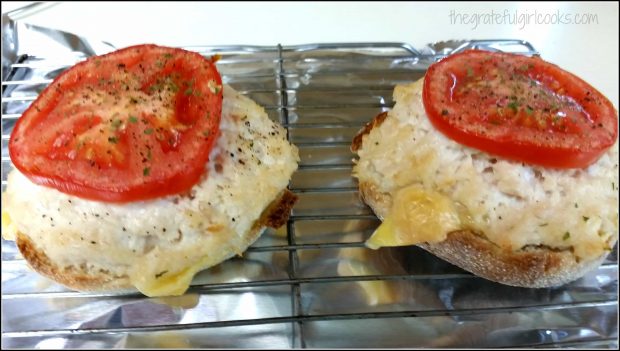 Remove tuna melts from wire rack with a spatula. Place on serving plates. I like to put some red leaf lettuce leaves under the tuna melts just for some added color, to make it look good, but that is totally optional.
You can either pick them up and eat them or cut them with knife and fork… whatever suits you! They're really delicious! Sure hope you'll give 'em a try. Good for a quick, filling lunch, or dinner on a really HOT evening! Been making these for years and years, and have never been disappointed!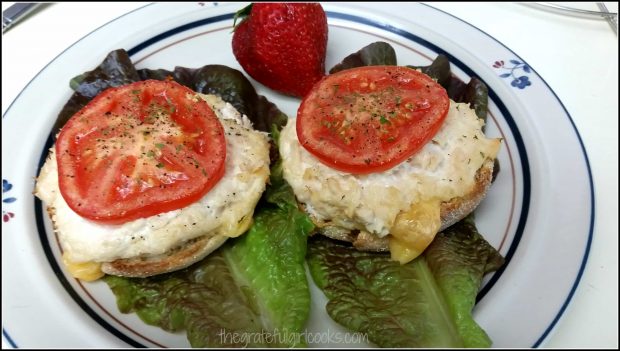 Have a wonderful week… may you feel gratitude for all you experience this week, and above all else…may you deeply know just how much God loves you!
Interested In More Recipes?
Thank you for visiting this website. I appreciate you using some of your valuable time to do so.  If you're interested, I publish a newsletter 2 times per month (1st and 15th) with all the latest recipes, and other fun info. I would be honored to have you join our growing list of subscribers, so you never miss a great recipe!
There is a Newsletter subscription box on the top right side (or bottom) of each blog post, depending on the device you use, where you can easily submit your e-mail address (only) to be included in my mailing list.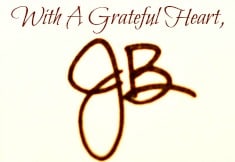 Here's one more to pin on your Pinterest boards!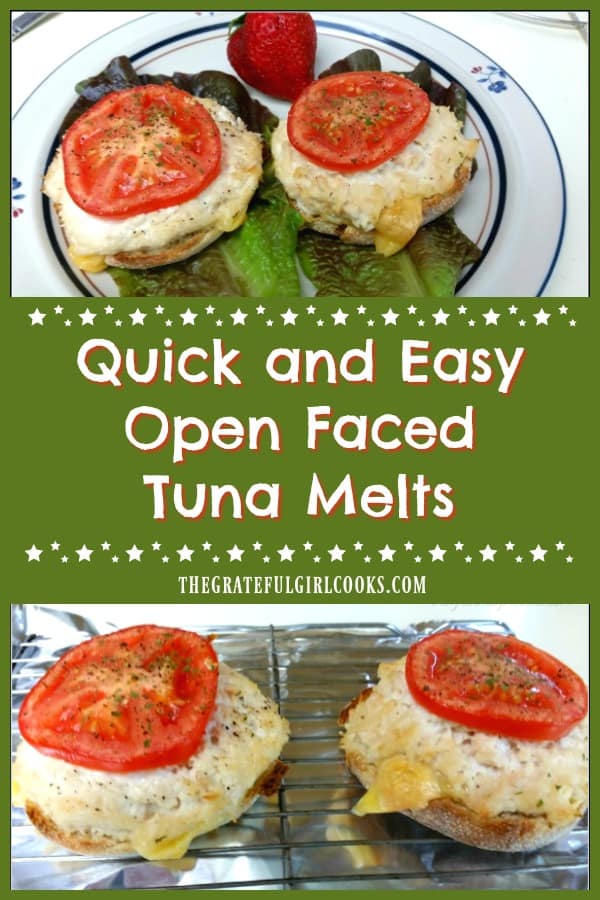 Save
Save