Learn how easy it is to make grilled pizzas on your BBQ grill, which helps keep your kitchen cool in the Summer!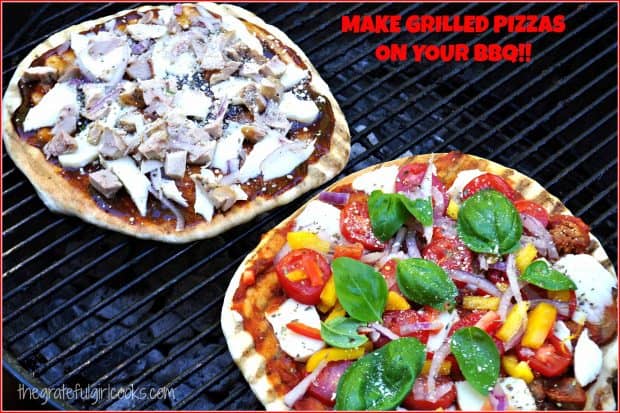 Want to beat the heat in the kitchen this summer? Why not make grilled pizzas on your BBQ grill? That way you can kill two birds with one stone… keep the ol' kitchen cool, AND enjoy a great homemade pizza!
I heard someone say they loved grilled pizzas right off the BBQ grill. Wait… What? It sounded like a great cooking experiment so I decided to give it a try. Result? Completely awesome! It's really much easier than I thought it would be! Get your hands on some pizza dough. Purchase it at the grocery store or make your own.
Scroll Down For A Printable Recipe Card At The Bottom Of The Page
Make Or Purchase Pizza Dough
I like to make my own grilled pizza dough. If you want to see the recipe for the dough I use, you can find it on my blog post for "Make It Yourself! Pepperoni Pizza". The most important tip about this way of making pizza is to have all the pizza toppings ready to go (chopped, diced, etc.) before you put the dough on the grill!
Make the pizza dough (or open the package of pre-made dough – whatever). When done, divide dough into 6-8 little balls (if wanting small individual sized pizzas) OR (as in my pictures), divide dough into 2 medium sized dough balls. Roll or stretch dough out into a round shape (don't worry if they're not perfectly round shaped… no biggie).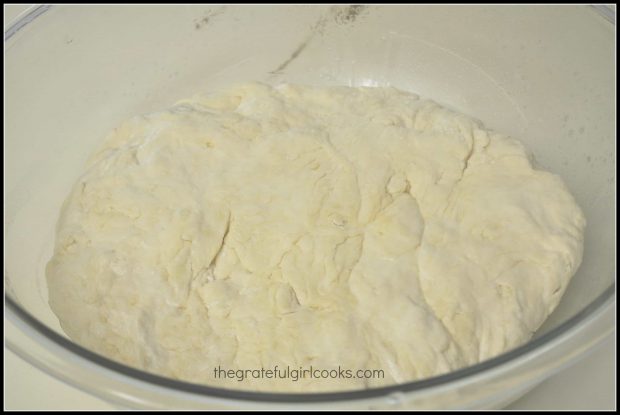 Time To Make Grilled Pizzas On Your BBQ!
Heat your BBQ grill on medium high heat. Brush olive oil (important-don't forget this step – this will keep dough from sticking to grill, and will crisp the dough up a bit!!!) on both sides of the circle-shaped pizza dough. Carefully slide the pizza dough onto the grill rack.
Cook dough for 3-4 minutes on the first side. The bottom should be lightly browned and have grill marks. The top of the dough will look done. Carefully remove dough and turn it upside down (*GRILLED SIDE UP) onto a cutting board.
Quickly add the sauce and toppings to your pizza. If you're feeling brave, just flip the pizza over and add the sauce and toppings while it is on the grill. (that was too hot for me…I just had a wood cutting board outside and transferred it back and forth. Worked like a charm.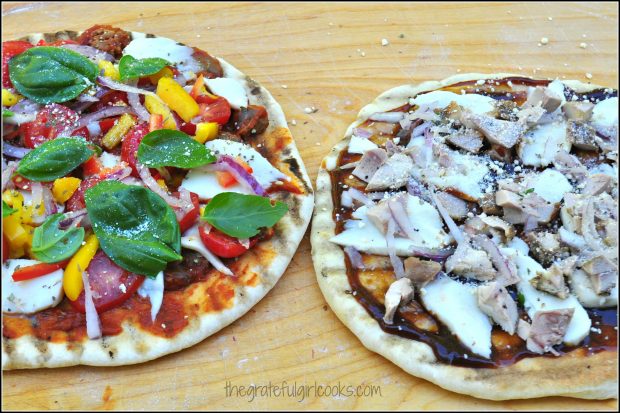 Carefully slide pizzas back onto grill and continue to cook for 3-4 minutes. We put the lid on the BBQ, which helped the cheese melt. The bottom of the dough should be lightly browned.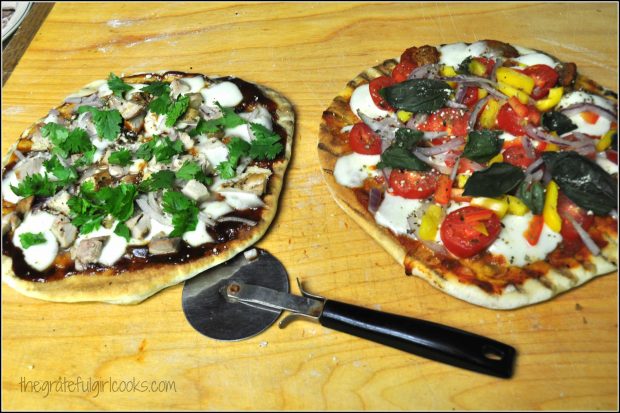 Remove pizzas from grill, slice and serve, with any last minute garnishes. Serve immediately… enjoy!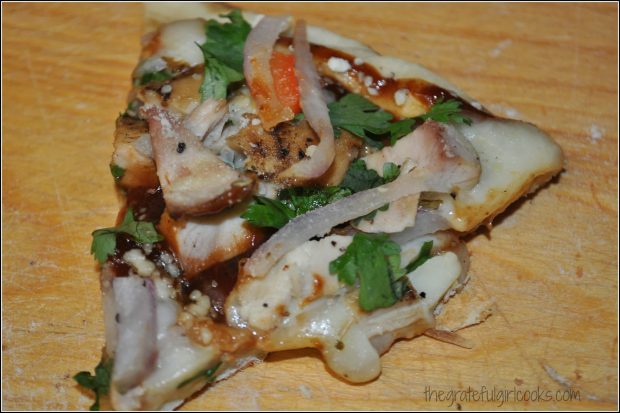 We loved the taste of the grilled pizzas… and I personally loved the fact that our kitchen stayed cool! We loved our grilled BBQ chicken pizza, and our veggie delight pizza, and look forward to making this easy dinner again this summer. It sure helps to keep our kitchen cool!
I am not posting a printable recipe because everyone likes different kinds of pizza, toppings, sauces, AND pizza dough. I simply wanted to describe the "how-to's" of grilling fresh pizzas on a BBQ so anyone could do it themselves! Hope you will give it a try!
Looking for More PIZZA Recipes?
You can find ALL my recipes in the Recipe Index, located at the top of the page. I have a variety of pizza recipes, which include:
Interested In More Recipes?
Thank you for visiting this website. I appreciate you using some of your valuable time to do so. If you're interested, I publish a newsletter 2 times per month (1st and 15th) with all the latest recipes, and other fun info. I would be honored to have you join our growing list of subscribers, so you never miss a great recipe!
There is a Newsletter subscription box on the top right side (or bottom) of each blog post, depending on the device you use, where you can easily submit your e-mail address (only) to be included in my mailing list.
You Can Also Find Me On Social Media:
Facebook page: The Grateful Girl Cooks!
Pinterest: The Grateful Girl Cooks!
Instagram: jbatthegratefulgirlcooks
Have a great day.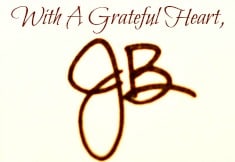 Here's one more to pin on your Pinterest boards!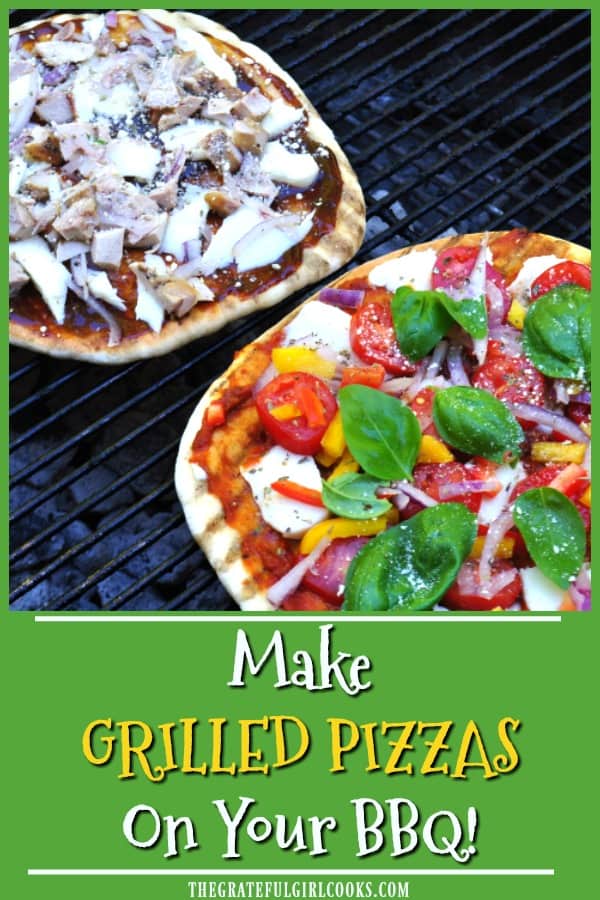 Save
Save