Today I am sharing a delicious recipe I found online a few years ago for "Orange Meringue Kisses" (from Saveur Magazine). These light meringues with a hint of orange are fantastic!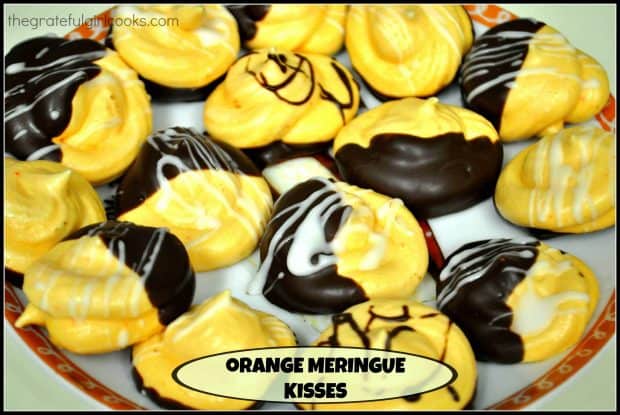 Do you like to eat meringues? I do. There's something about a "light as air cookie" with a crunchy exterior that I find quite lovely! The original recipe called for sandwiching two of the meringues together with a "glue" of white chocolate, but I decided to let them stand on their own as a single meringue. I fancied them up a bit by dipping the bottoms of the meringue in a semi-sweet chocolate mixture, then decorating with additional semi-sweet chocolate, and finished them with a white chocolate drizzle. Chocolate and orange is a favorite flavor combination of mine, and this pairing proved to be no exception. Delicious!
With only a few very basic ingredients, you, too, can make these delicious orange meringues in no time at all. They are very easy to make… AND the majority of the time needed to make these is just letting them cook slowly in the oven. While they're cooking on a really low temp, you can relax, or work on other projects. How easy is that??? I really hope you will enjoy making AND eating these crunchy orange and chocolate flavored meringues. Remember to keep them in an airtight container, to ensure maximum crispness!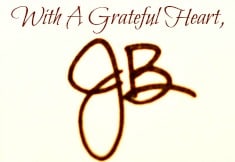 Recipe Adapted From: http://www.saveur.com/article/Recipes/White-Chocolate-and-Orange-Meringues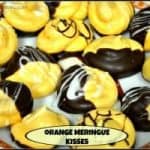 Orange Meringue Kisses
Light, airy and crisp, these Orange Meringue Kisses are an "easy to make cookie" you will enjoy!
Ingredients
For Meringues:
3/4

cup

granulated sugar

4

egg whites

2

teaspoons

orange extract

10

drops yellow food coloring

2

drops red food coloring
For Garnish:
6

oz.

semi-sweet chocolate chips

, melted

1

teaspoon

vegetable shortening

(melted, with the chocolate chips)

1/4

cup

white chocolate chips

, melted
Instructions
Preheat oven to 200 degrees F.

In a medium bowl, place the sugar and the egg whites. Whisk this mixture in the bowl, over a saucepan of simmering water. Be careful not to get any water into the bowl. Continue stirring until the mixture reaches 140 degrees on an instant read thermometer. Once the mixture reaches correct temp., remove the bowl from the pan.

Beat the egg white/sugar mixture with a hand mixer for about 6 minutes, or until it has cooled down.

Once egg white mixture is cool, add the orange extract and the drops of food coloring; Beat until the colors are well combined.

Spoon the meringue into a pastry bag that has a 3/8" star tip on it. Pipe the meringue mix into 1" circles onto a baking sheet lined with parchment paper.

Bake at 200 degrees for approximately 2 hours, or until the meringues are crisp and dry. Once they are at this point, just turn off the oven; let the meringues finish cooling completely in the oven before removing. Place on wire rack to cool.

Melt the chocolate chips and the shortening in the microwave (30 seconds-remove, stir...repeat for 20 seconds,if necessary, stir. Be careful not to burn chocolate.

Using a pastry brush, "paint" the chocolate onto the bottoms of the meringues. Let dry. Paint the chocolate onto one side of the meringues. Let harden.

Melt white chocolate the same method as for chocolate chips. Drizzle white chocolate over the hardened semi-sweet chocolate. Enjoy!
Recipe Notes
Store in covered container. When exposed to air too long, meringues can become "tacky" and lose their crispness.
Save
Save