I have been using this recipe for Oven Roasted Herb Potatoes for almost 20 years, since receiving it from my friend Carla. It's a definite family favorite!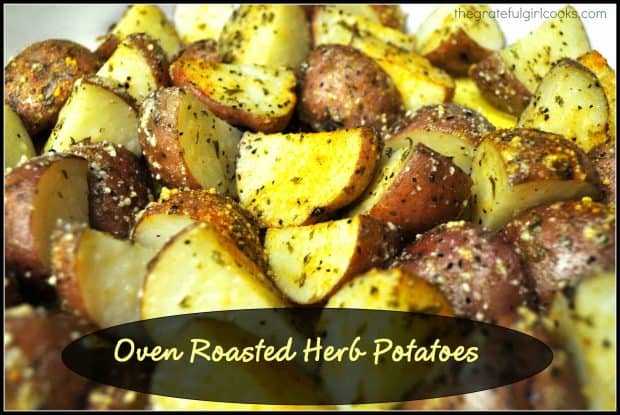 I became dear friends with Carla and her husband Allan through our church in Turlock, CA, where my husband was a Music Pastor for 5 years. We shared life, deep conversations, laughter, family vacations (both families had two sons the same age) and many meals with these dear friends while we lived there. Carla prepared these roasted potatoes for my husband and I one night as a side dish with dinner in their home. They were wonderful!  No surprise…anything Carla cooked was wonderful.
These roasted potatoes are no exception. Nearly 20 years later and I'm STILL making them! They are ridiculously easy to prepare, yet FULL of flavor…a perfect side-dish for any meat entree! I sure hope you will give them a try…I think you'll be surprised at how good they are!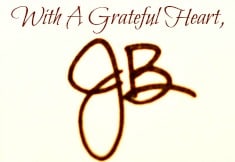 Recipe source: Carla Merrill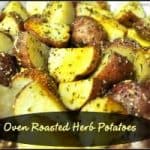 Oven Roasted Herb Potatoes
These oven roasted, herb potatoes are easy to make, and are a delicious accompaniment to most meat entrees.
Ingredients
6

medium unpeeled red potatoes

1/2

cup

olive oil

4

Tablespoons

Parmesan cheese

(fresh grated OR Kraft "green container" kind- either will be okay)

1

teaspoon

salt

1/2

teaspoon

garlic powder

1/2

teaspoon

paprika

1/4

teaspoon

black pepper
Instructions
Wash potatoes. Leave the peel ON. Slice into 1/2 inch "round" slices, then cut each slice in half. Place potatoes in a large mixing bowl.

In a small bowl, mix the rest of the ingredients. Drizzle all over the potatoes, covering them completely.

Place potatoes (and any extra spices left in mixing bowl in a 9x13 baking pan. Bake at 425 degrees for 45-50 minutes, or until potatoes are slightly browned and tender.

ENJOY! See how easy this recipe is????
Save
Save