Have you ever made overnight oats before? I would like to recommend these Overnight Banana Coconut Oats today, for your consideration! Take a couple minutes to mix up the ingredients, and simply refrigerate them while you sleep, then wake up to a thick and creamy cup of "ready to go DELICIOUS oatmeal" the next morning!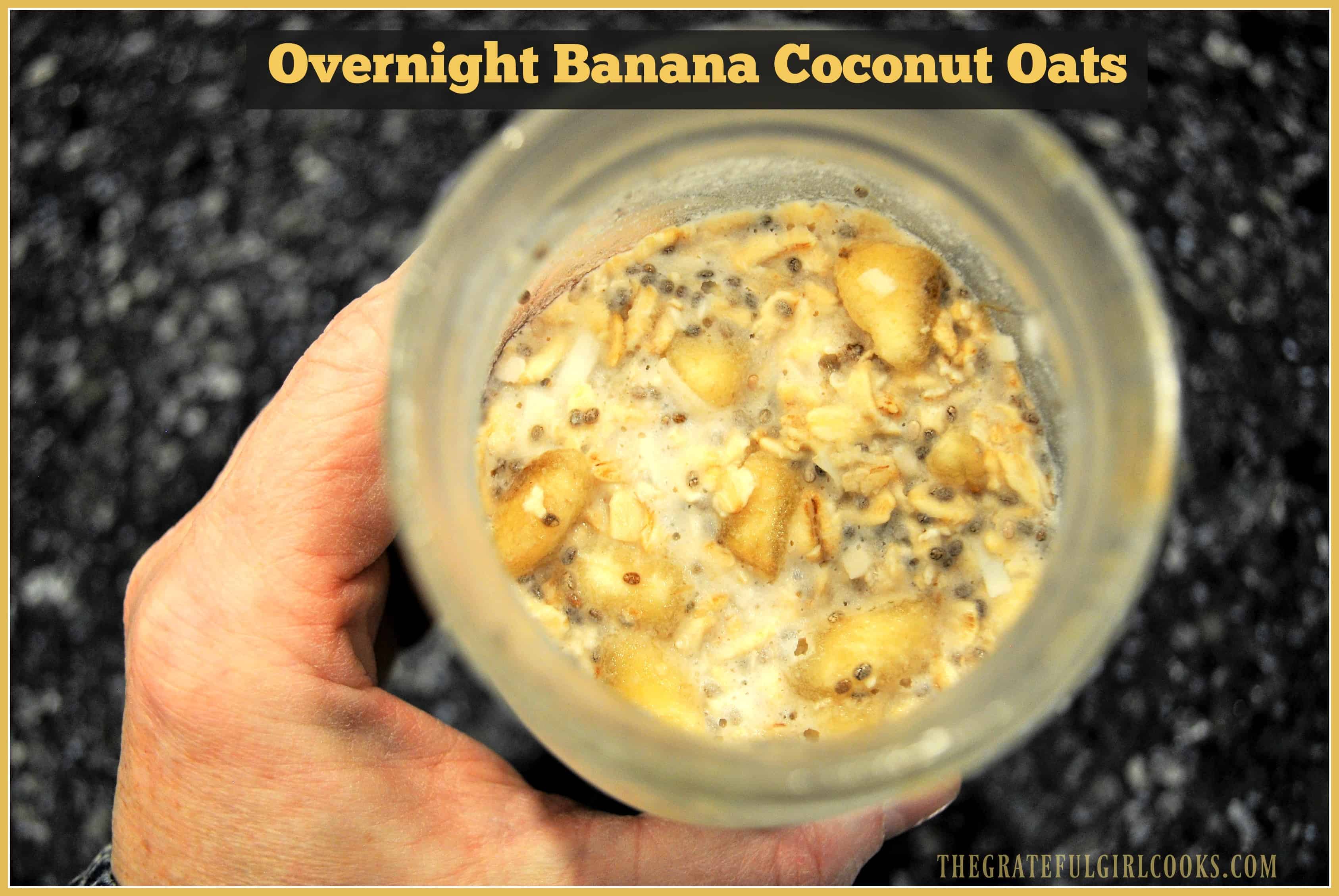 I really like the idea of having overnight oats ready to grab and go in the morning… no fuss… just a hearty, filling, DELICIOUS breakfast to enjoy with my coffee!  It couldn't be easier to make this simple convenience food, with a few ingredients! Make a few up and go to bed at night, knowing your breakfast will be waiting for YOU!  Here's how to make one serving:
In an airtight container with a lid (I used a pint sized Mason jar), place rolled oats, sliced banana, vanilla extract, chia seeds, shredded coconut, and pure maple syrup. *NOTE: If you want more coconut flavor, you can also add a very small bit of coconut extract.  I didn't find it necessary, but it is an option!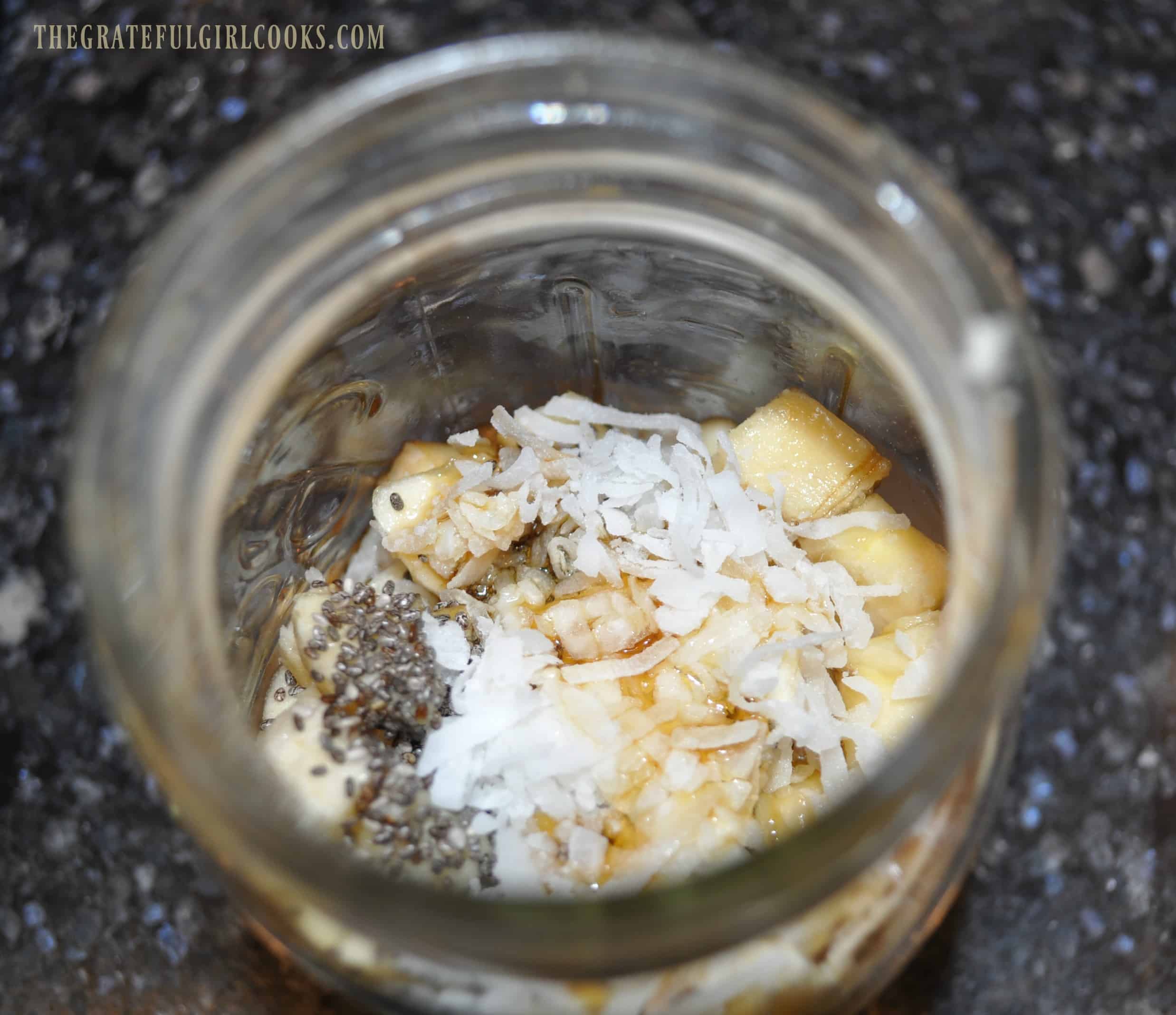 Add unsweetened coconut milk until the oats are fully covered. Give the ingredients a good stir, until they are completely mixed together. If necessary, add a bit more coconut milk to ensure the ingredients are covered.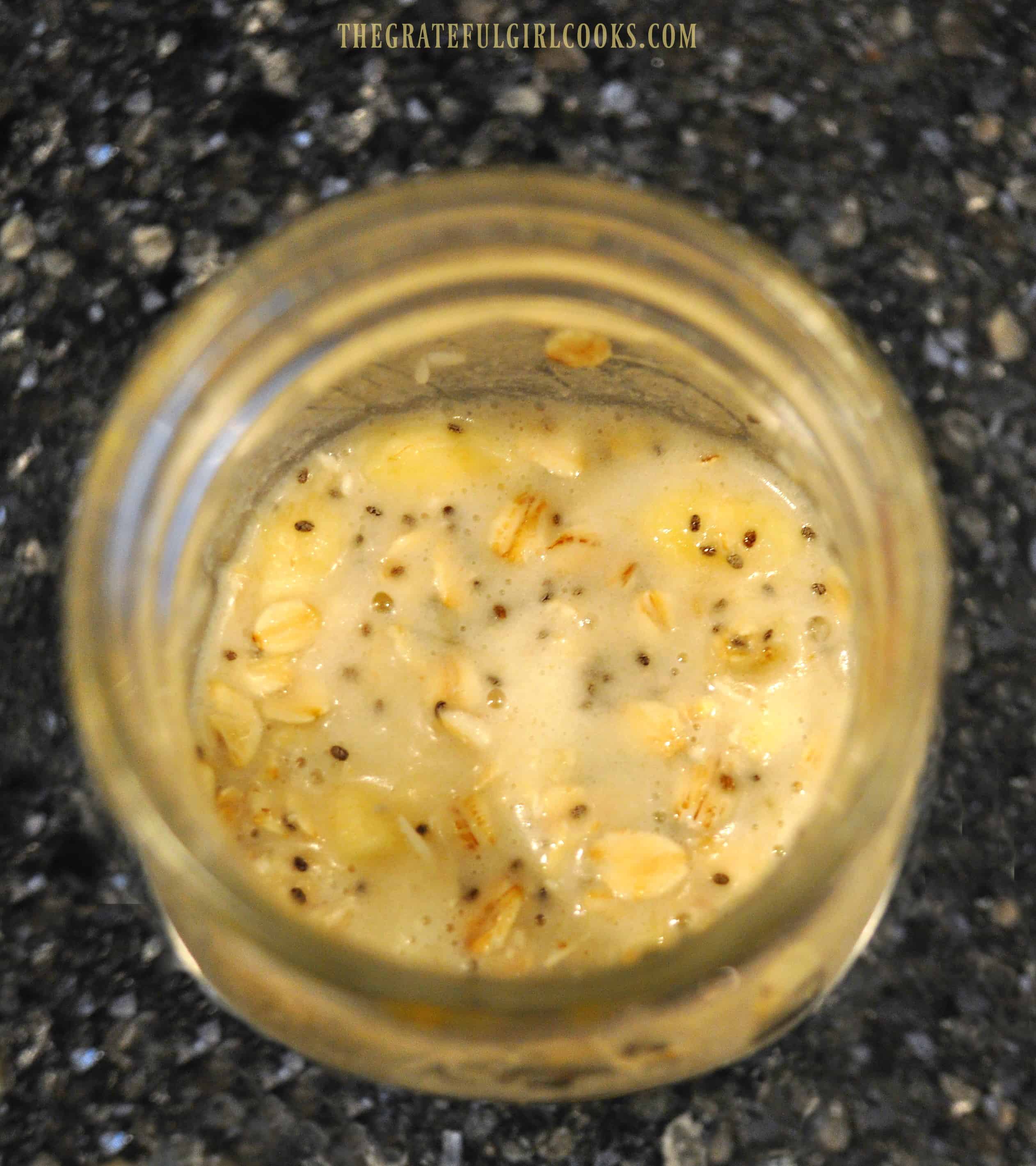 This is what it looked like after mixing.  Place a lid on the jar or container, and refrigerate overnight.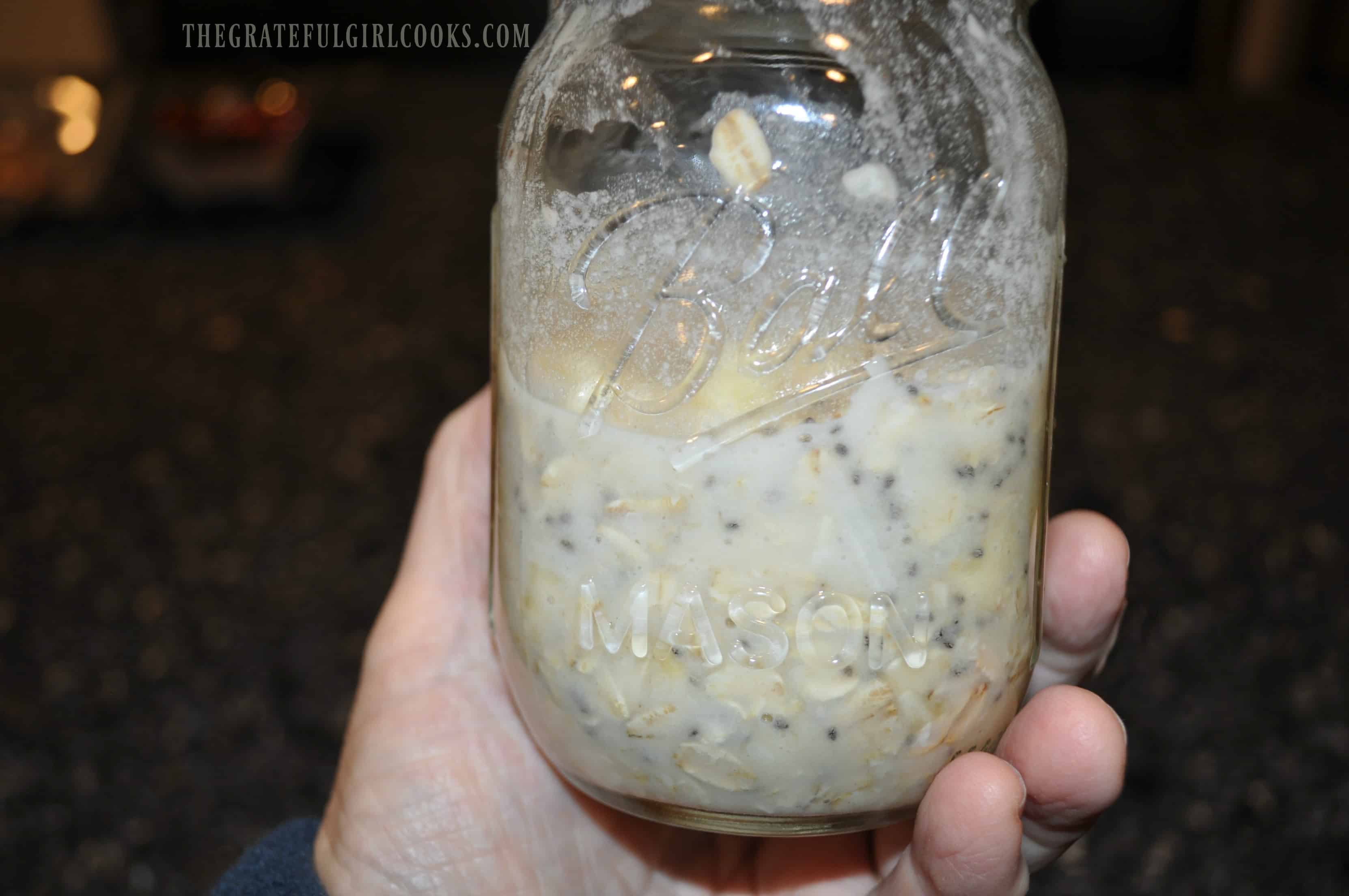 The next morning, remove jar from refrigerator and remove lid.  Overnight the oats will have absorbed quite a bit of the coconut milk, leaving a creamy, thicker consistency of oats. You can add in a bit more coconut milk, to thin out the oats more and loosen them up, if desired. Give the oats a good stir, and they are ready to eat (no, you do not have to heat them!).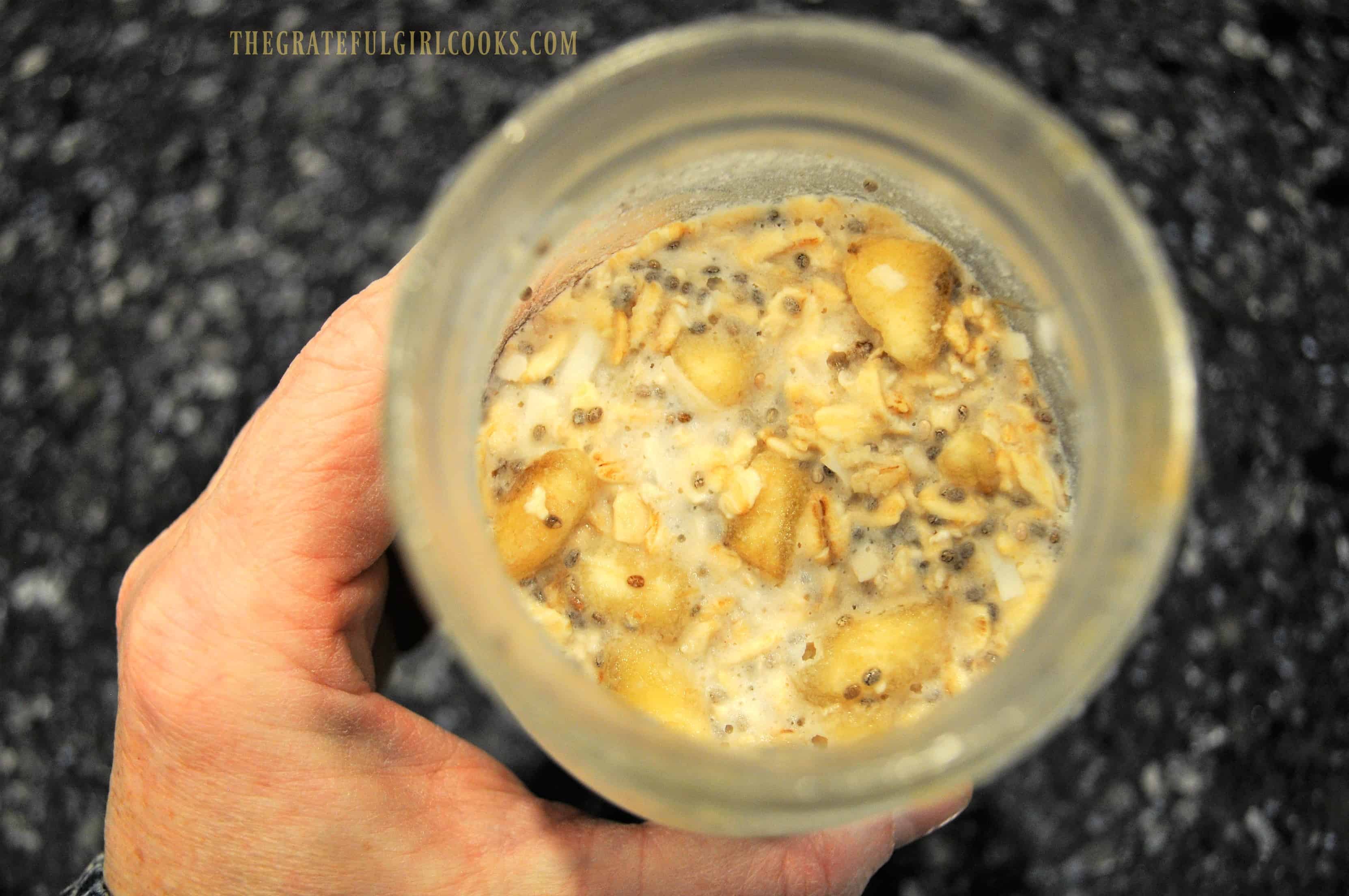 See how thick the banana coconut oats have become after being refrigerated overnight? They taste wonderful cold, too… kind of like pudding!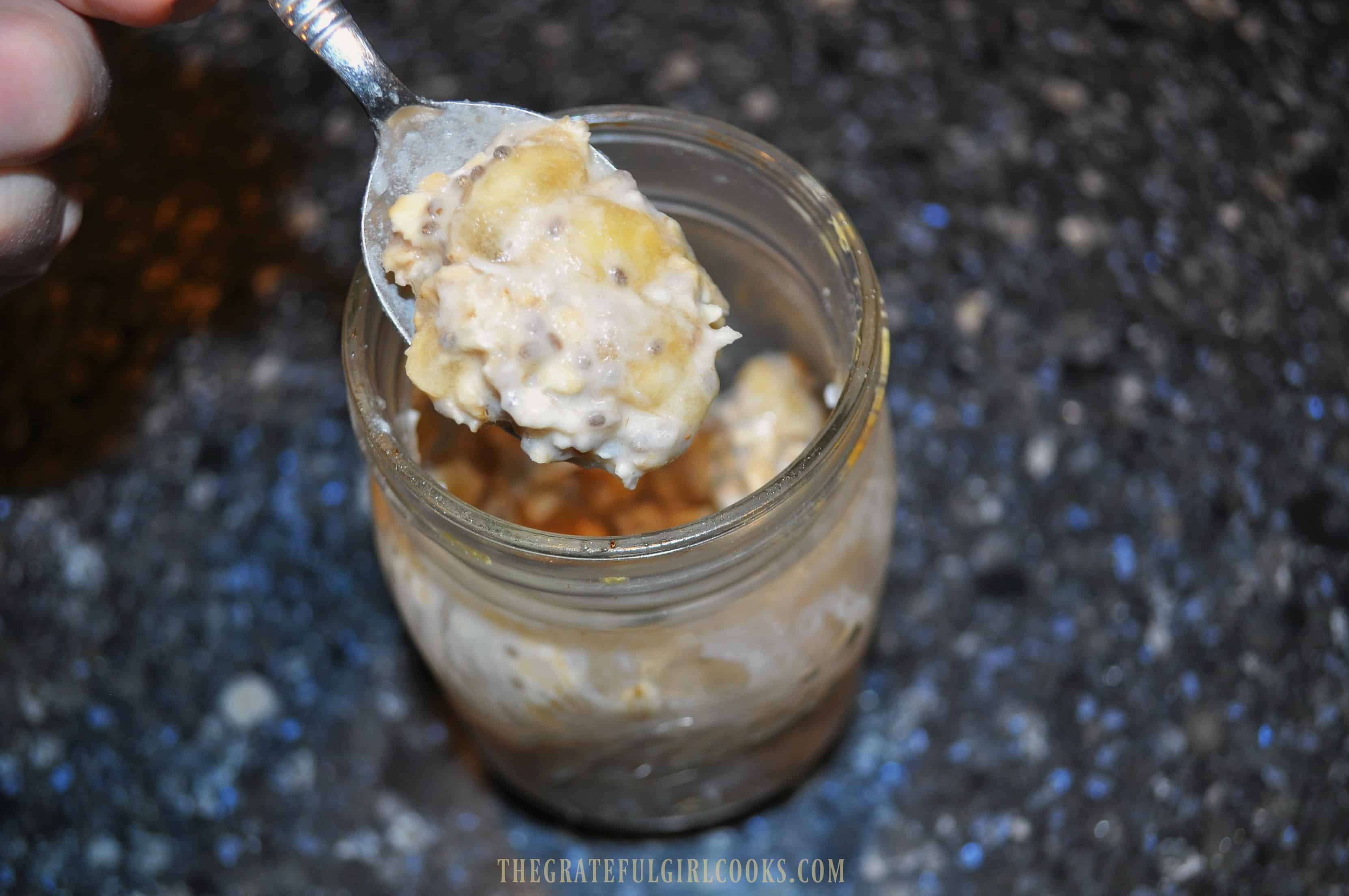 If you enjoy this recipe, you might also enjoy another of my blog posts for Strawberry Coconut Overnight Oats. The recipe as written below will yield ONE serving, but is easily doubled or tripled to make several more servings.  The oats can be prepared 2-3 days in advance.  If you enjoy the flavors of coconut and banana, you will enjoy this easy breakfast that will also fill you up!
Recipe Source: Tammy, at https://www.organizeyourselfskinny.com/2017/07/05/banana-coconut-overnight-oats/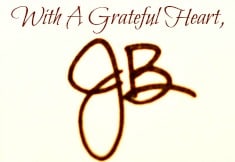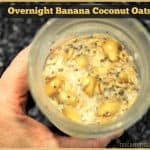 Overnight Banana Coconut Oats
You will enjoy the convenience of these "make ahead", creamy, thick Overnight Banana Coconut Oats. Perfect for a quick, grab and go breakfast!
Ingredients
1/2

cup

old fashioned rolled oats

(not instant)

1/2

very ripe banana

, sliced thin

1/4

teaspoon

vanilla extract

1

Tablespoon

shredded coconut

(unsweetened preferred)

1

teaspoon

chia seeds

2

teaspoon

pure maple syrup

1/2

cup

unsweetened coconut milk

(plus more, if necessary)

1/8

teaspoon

coconut extract

(OPTIONAL-use only if more coconut flavor desired)
Instructions
Place all ingredients (except coconut milk) in a mason jar or container with a lid. Give ingredients a stir until combined.

Pour coconut milk into container. Stir well. Make sure the ingredients are fully covered by coconut milk. Add additional coconut milk (if necessary), to cover. Seal jar or container. Refrigerate overnight.

When ready to serve, remove from refrigerator, remove lid, and give oats a stir. Stir in additional coconut milk, if desired, to thin out the oats a bit.

Serve, and enjoy!
Recipe Notes
Oats can be prepared 2-3 days in advance, if desired.
Here's one more to pin on your Pinterest boards!