If you like homemade Cinnamon Rolls, then you will love these homemade Pecan Sticky Rolls! Raised yeast rolls, dripping with a caramel-pecan topping. They are so delicious… such a wonderful sweet treat to enjoy (occasionally) over a cup of morning coffee or tea!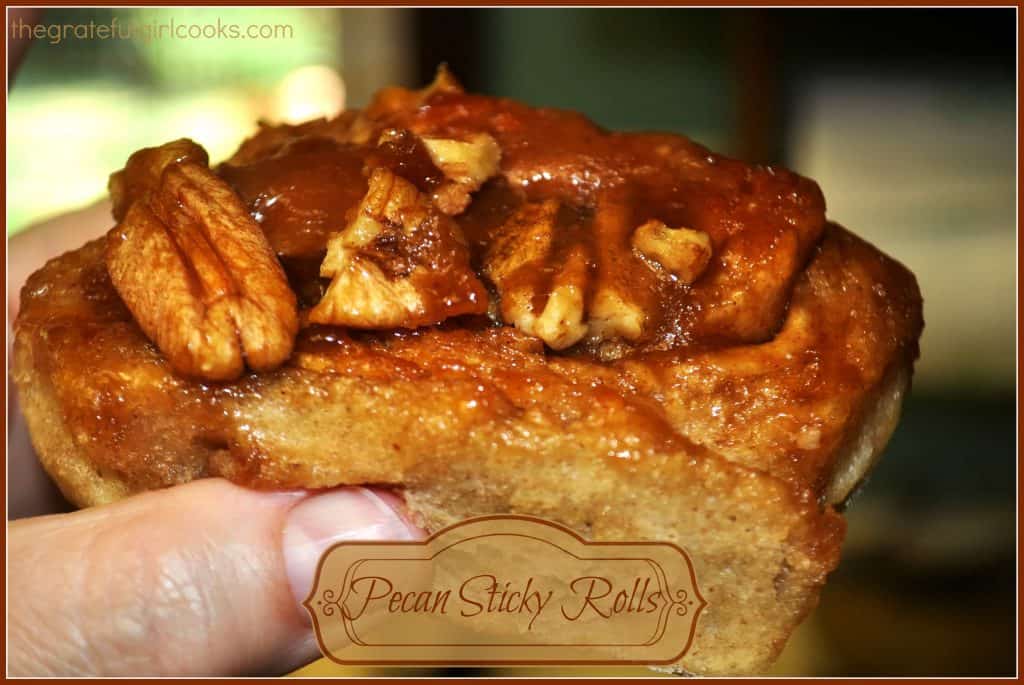 I found this easy recipe in the user manual for my bread machine years ago, and after making these one time, decided that this was a "keeper" recipe, and have enjoyed making these several times since then. The process for making these sweet rolls is very similar to making cinnamon rolls (with only a couple changes).
I made the dough in my bread machine. It's possible to make these even without a machine (I've included directions for the dough in the recipe below). I made the dough on a DOUGH cycle of my bread machine. When the dough was done, I rolled it out to a 15×10 inch rectangle on a lightly floured surface.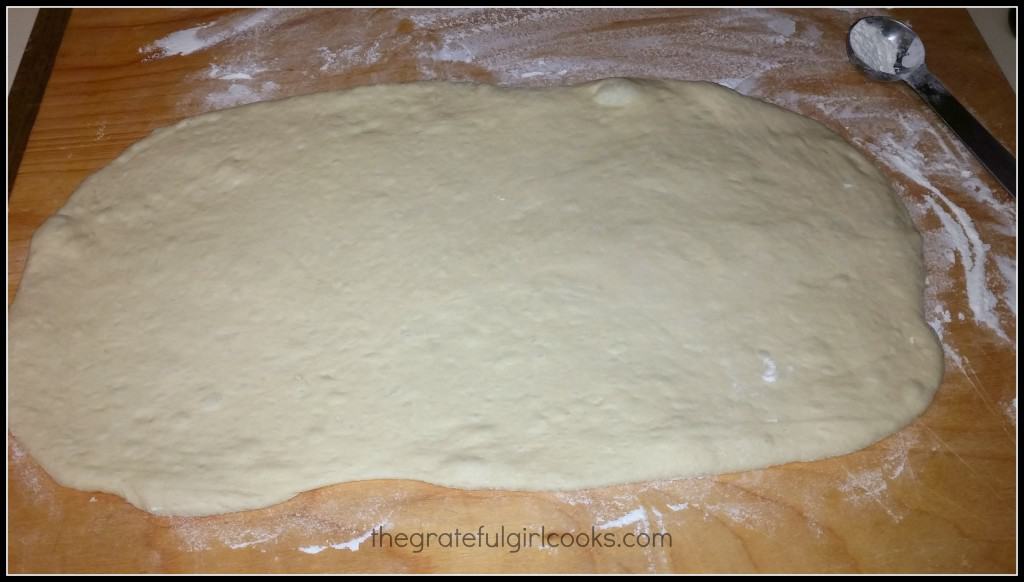 I sprayed a 9 x 13 x 2 inch pan with non-stick spray. In a small bowl, I mixed up the topping ingredients (melted butter, brown sugar, corn syrup, and pecan halves), and spread this mixture all over the bottom of the baking pan.
I  mixed up 1/2 cup granulated sugar and 2 teaspoons cinnamon in a small bowl. I spread 2 teaspoons of softened butter over the surface of the dough, then I sprinkled the dough with the cinnamon-sugar mixture. I rolled up the dough tightly (starting at the LONG side), then sealed the edges of dough when done.
I cut the dough roll into 1 inch slices, then arranged them in the baking pan on top of the caramel-pecan mixture.  I covered the pan with a dish towel and let the dough rise in a warm place until the dough had almost doubled in size. Shhh… here's a secret – I actually put them outside on top of our jacuzzi to rise, because it was a really hot day!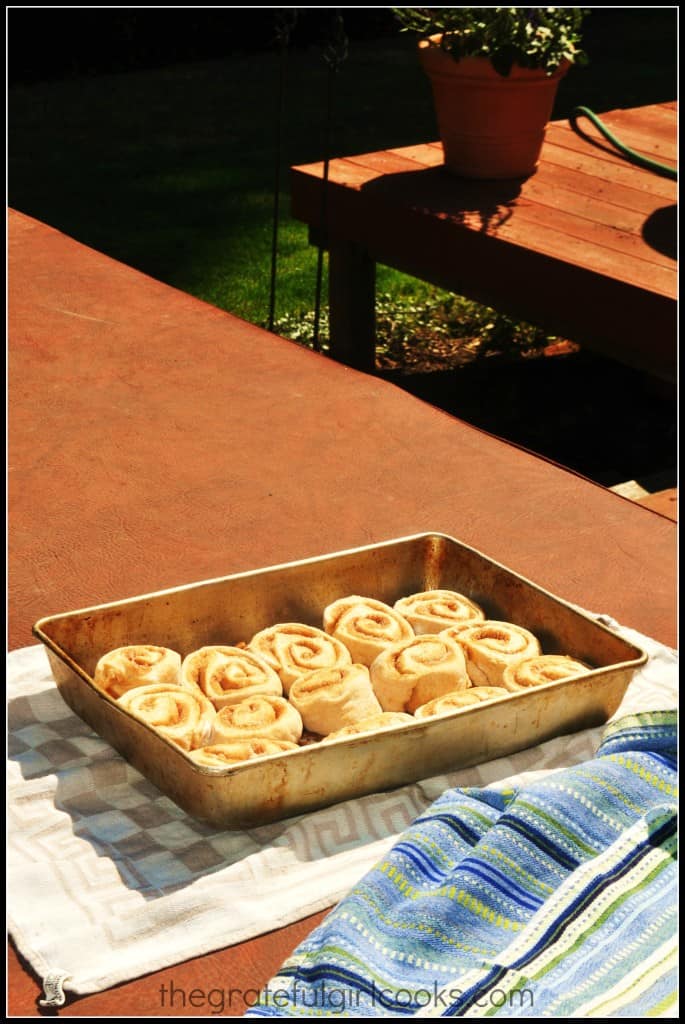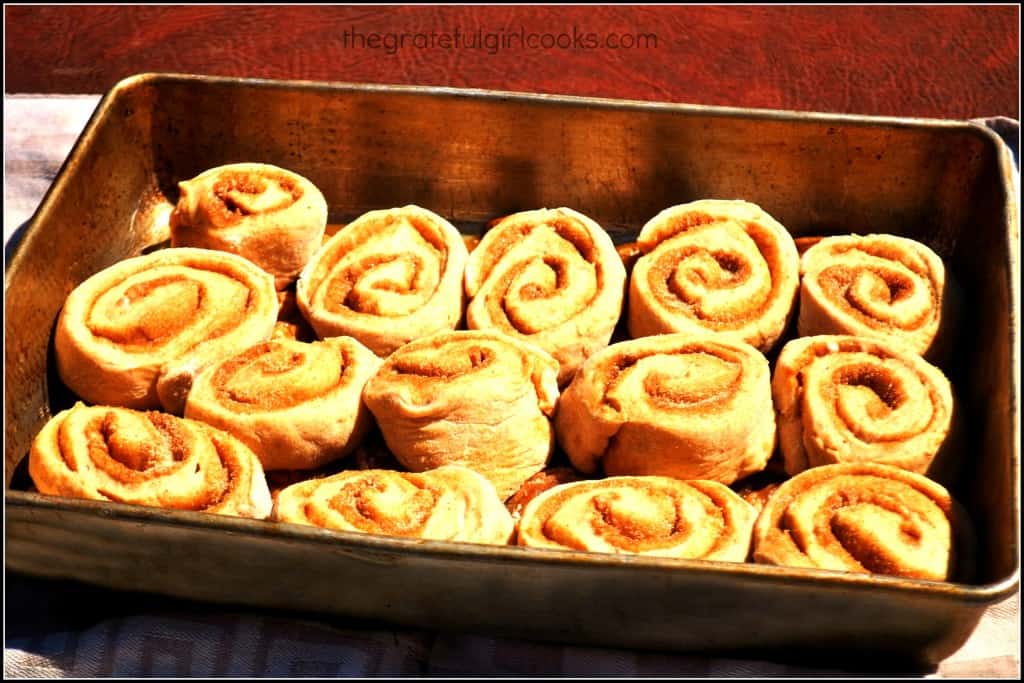 Once the rolls had risen, I baked them (uncovered) in a 375 degree oven for about 25 minutes, until they were golden brown. As soon as they were done, I removed the pan from the oven and immediately INVERTED the pan onto a heat proof serving platter. I let the pan stay upside down for a minute, so all the good caramel-pecan topping could drizzle all over the rolls. I removed the pan from the inverted rolls, and spooned any excess topping onto the tops of the rolls. I let them cool just a bit before serving them!
The recipe makes 14-15 rolls… and they are wonderful. Sweet, cinnamony, and sticky… just the way we like 'em. Sure hope you will give this recipe a try!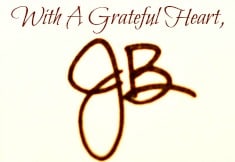 Recipe Source: Oster Deluxe Bread & Dough Maker User Handbook, published 1994, Sunbeam-Oster Household Products, page 55
Save
Save