Don't throw away fresh ginger if you only need a small piece for a recipe! Here's a quick tip showing how to freeze ginger to keep it handy.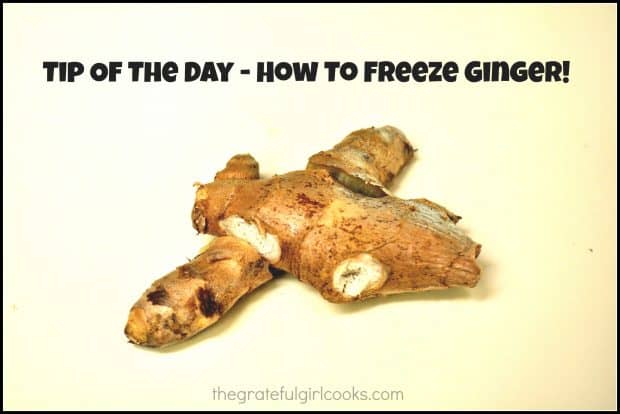 I make lots of recipes that call for a small amount of fresh, grated ginger. Many times I've gone to the store, bought ginger, brought it home, made the recipe, put the extra ginger back in the refrigerator… never to be seen again until it is moldy. Not anymore!!! Today's tip of the day is how to freeze ginger.
I hate to waste stuff like that. So imagine my surprise (i.e. "How come I never knew this before???") when my little sister Joni came up for a visit and said "You know you can just freeze that ginger, right?" Whaaatt?
How To Freeze Ginger
Cut off the "nobs" (see picture above) and peel the ginger with a sharp knife. It is also very easy to use the back side of a spoon to do this same thing. Tip: Cutting the "nobs" off first makes it easier to peel. Duh. Throw away the peel, and then say buh-bye!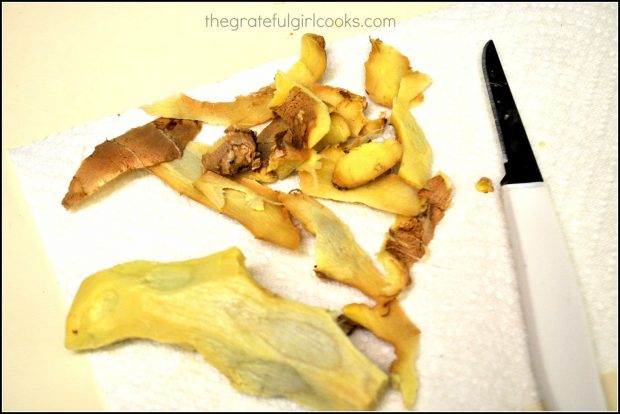 Store the peeled ginger nobs in a freezer-safe bag. throw it in the freezer. You might want to put the date on the bag. I just used up the rest of the ginger I froze last summer, and it was still full of flavor!
Looking For More Kitchen TIPS?
You can find ALL of my recipes in the Recipe Index, which is located at the top of the page. I have several really good tips you might be interested in, which include:
Save
Save