If you need a quick, healthy lunch on the go, why not try a yummy Tuna Avocado Cup? Tuna salad, served in it's own edible "bowl".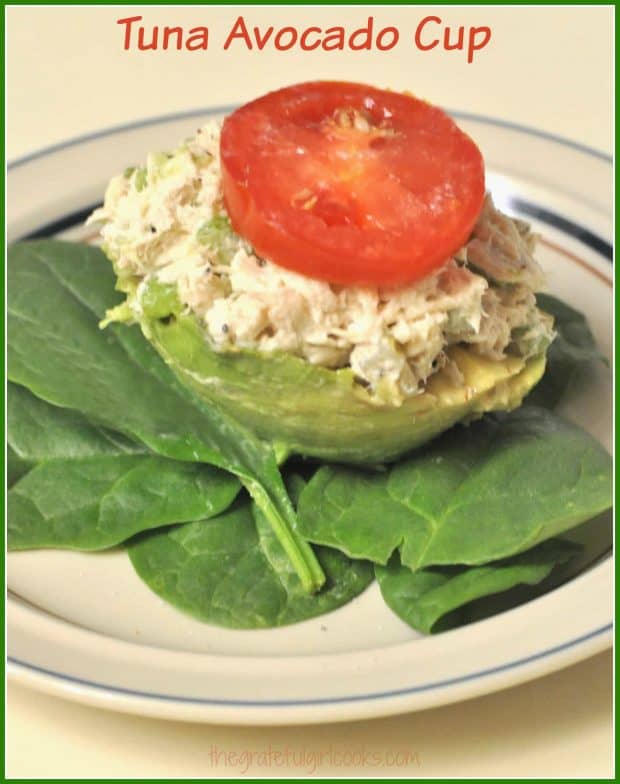 The other day I made a Tuna Avocado Cup for lunch. I really didn't want to make a sandwich (didn't want the bread calories), so I made this instead… and it tasted GREAT! I thought I would post this idea for a quick, filling lunch, to keep the old body "fueled up" on busy days!
It's SO EASY To Make A Tuna Avocado Cup!
No written recipe is needed for this "quick-and-easy-to-throw-together" lunch. All you need is some tuna salad (already made up – mine had light mayo, celery & dill pickle).You will also need a half an avocado cup per serving, a slice of tomato, a little salt and pepper to taste, and some lettuce or spinach leaves for the base.
Using a spoon, completely scoop out one half of an avocado in one piece. Run the spoon around the edges of the avocado and remove it carefully to a lettuce or spinach lined plate.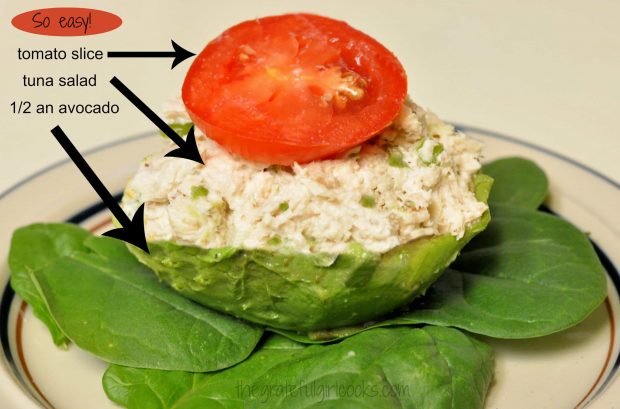 Scoop tuna salad into avocado half, mounding it up in the middle. Top with a slice of ripe tomato. Season to taste, with salt and pepper… and boom! Instant lunch! Do you know just how GOOD avocados are for you? Very good.
I used a fork to cut the tuna avocado cup, then actually scooped the bite up with spinach leaves which held it together very well. This was a nice, filling nutritious lunch without the calories from using bread.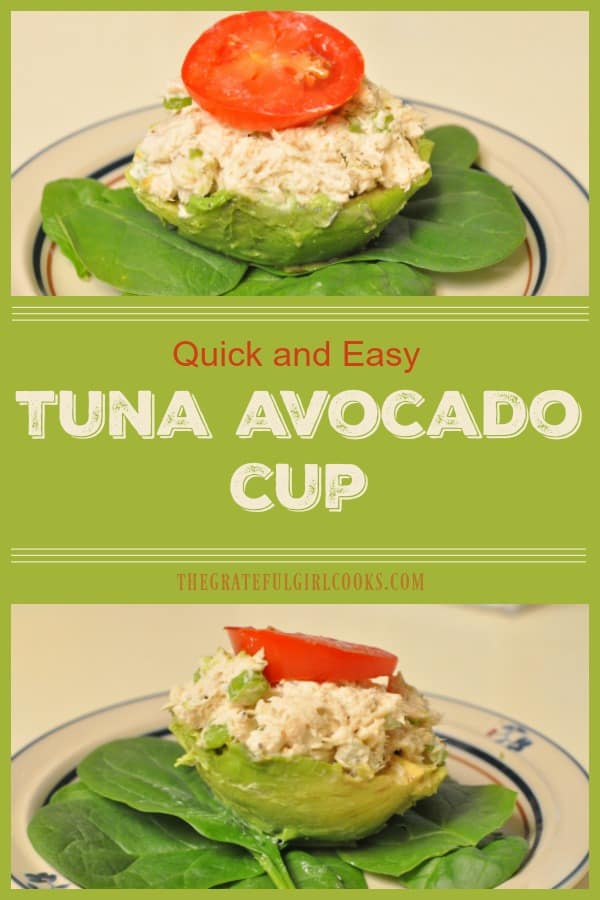 The plus was that the tuna avocado cup only took a couple minutes from start to finish to make. Any time you can make lunch that quick is a good thing! Thought I would share this easy idea for a tuna avocado cup, in the hopes that you might consider trying it, as well! Have a fantastic day, friends.
Looking For More TUNA Recipes?
You can find ALL my recipes in the Recipe Index, located at the top of the page. I have several recipes featuring tuna that you might enjoy, including:
Interested In More Recipes?
Thank you for visiting this website. I appreciate you using some of your valuable time to do so. If you're interested, I publish a newsletter 2 times per month (1st and 15th) with all the latest recipes, and other fun info. I would be honored to have you join our growing list of subscribers, so you never miss a great recipe!
There is a Newsletter subscription box on the top right side (or bottom) of each blog post, depending on the device you use, where you can easily submit your e-mail address (only) to be included in my mailing list.
You Can Also Find Me On Social Media:
Facebook page: The Grateful Girl Cooks!
Pinterest: The Grateful Girl Cooks!
Instagram: jbatthegratefulgirlcooks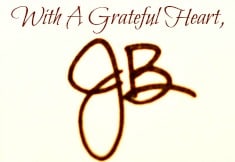 Save
Save
Save