Ever have one of those recipes that you're made for many, many years, have no clue where you even got the recipe from, but it is ALWAYS soooo good? THIS recipe for Baked Pork Chops with Stuffing is one of them!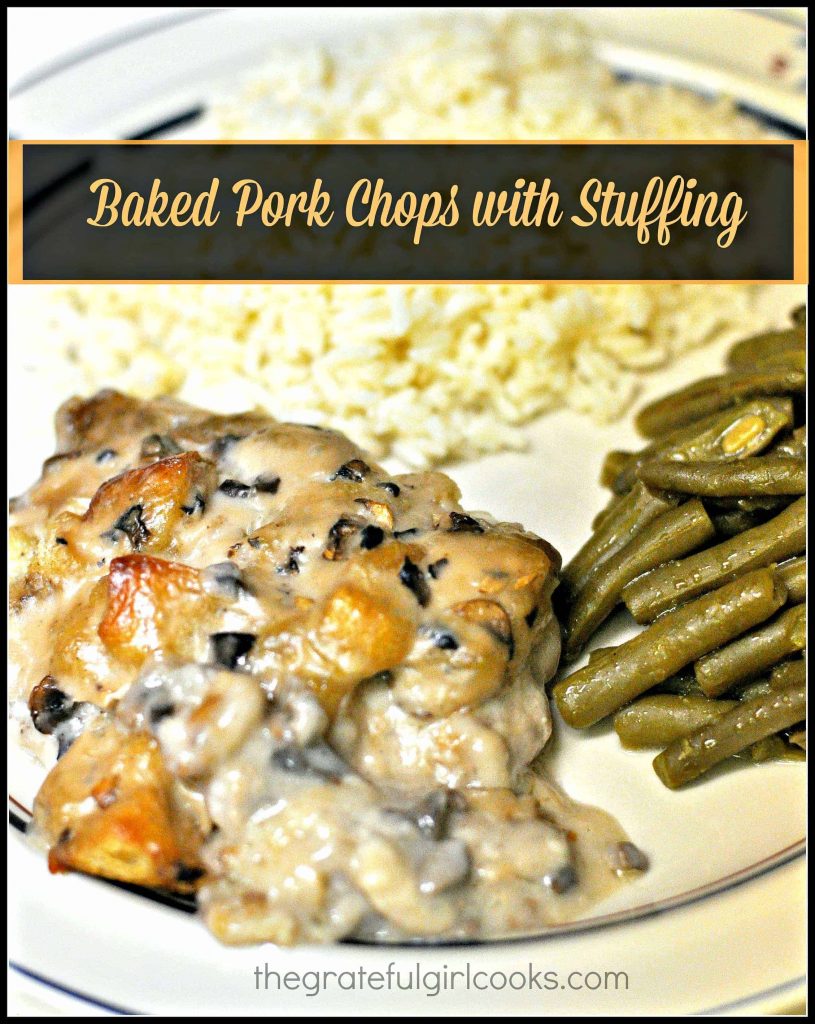 I know that I've been making this recipe for over 20 years… I hand copied it onto a little 3×5 card waaaaay back in the day. Just don't remember where I got the recipe from.  I made these for our dinner last night, and decided to share it on the ol' blog today.
This is "comfort food" at it's easiest and best, folks. It takes about 15 minutes of prep time, then the pork chops are baked for an hour…so while they are baking, you can paint your home, finish your thesis, jog 2-3 miles… whatever. Just saying… this is easy AND delicious! I prepared the pork chops early in the day, but popped them into the refrigerator BEFORE baking. I took the pork chops out of the fridge about 1/2 hour before baking, to take the chill off the meat, THEN popped the dish into the oven. This would be great for BUSY people. Prepare it early in the day… have it ready to throw in the oven later.
Pork chops are browned, then they are topped with a simple "stuffing" (heh heh… the "stuffing" goes on TOP of the chops. Don't know why it is called stuffing. One of life's great mysteries, I suppose).  Anyway… you make a ridiculously easy sauce, pour it over the stuffing and the chops, and into the oven it goes. See? EASY! The pork chops come out of the oven very tender, and coated with a luscious stuffing and sauce. Trust me – make these pork chops, served with rice or potato and a good veggie on the side… and you've got yourself a fantastic, fairly inexpensive, and not too labor intensive meal!
Sure hope you'll give this recipe a try… I'm confident you will love it!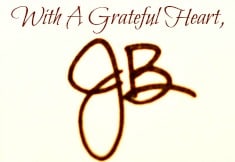 Save