During the heat of summer, I try to cook "light" dinners… sometimes it's just too hot for a big heavy meal! I recently made my husband and I an entree sized Berry and Orange Spinach Salad with Citrus Balsamic Vinaigrette for dinner, and we enjoyed it immensely!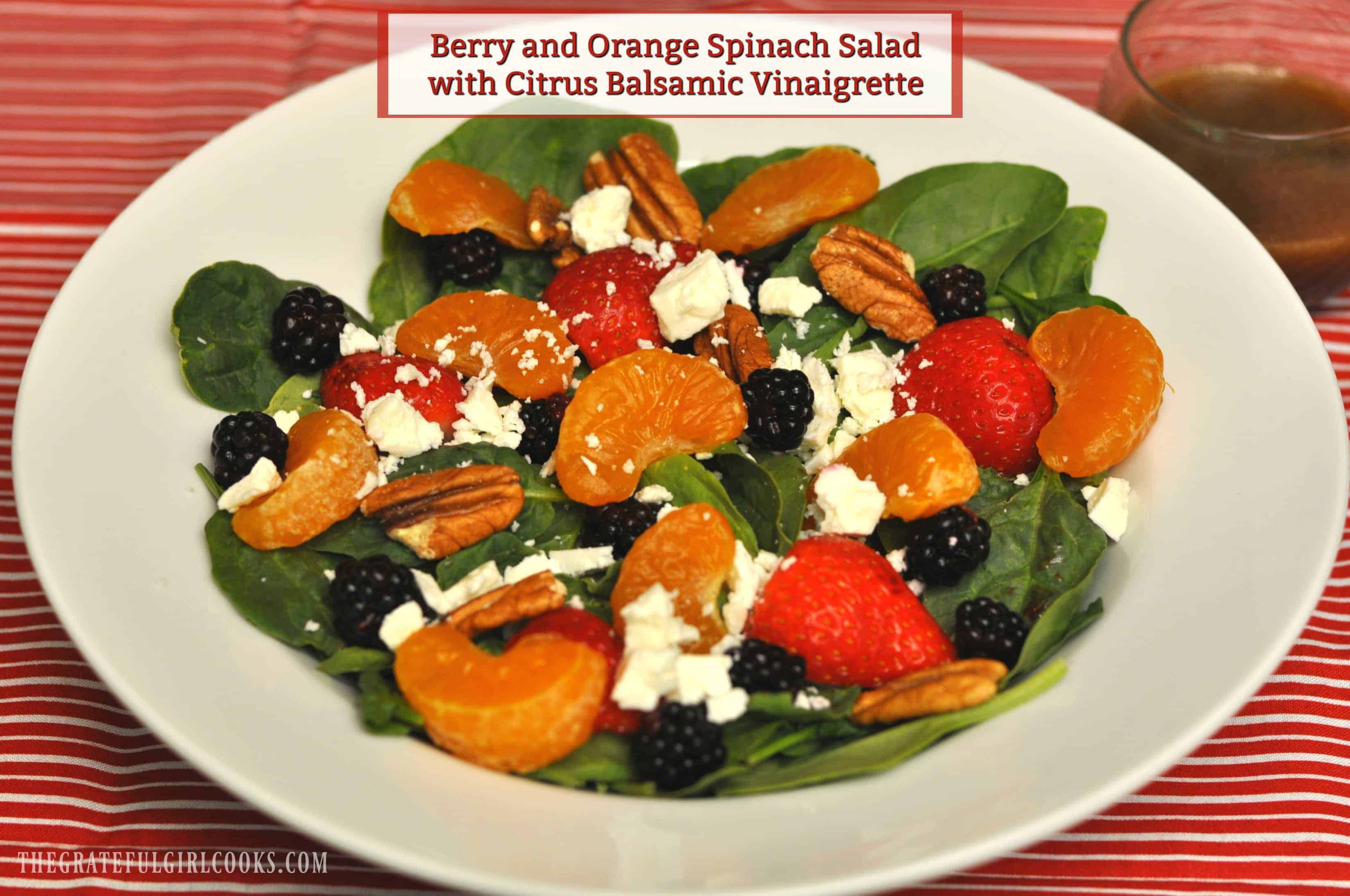 The salad was filling, and it was pretty to look at, too (you eat with your eyes first, right?).  Baby spinach leaves, crumbled feta cheese, pecans, mandarin orange slices, strawberries, and some fresh blackberries are the ingredients in the salad.  The salad dressing is an easy to mix together citrus balsamic vinaigrette, and it really complimented the sweet fresh fruit and the slightly salty feta well.
This is an extremely easy salad to make (perfect for a busy summer day!)… here's how:
Olive oil, balsamic vinegar, fresh squeezed orange juice, and honey are whisked together to make the vinaigrette… totally EASY! Once mixed, set aside until time to dress the salad.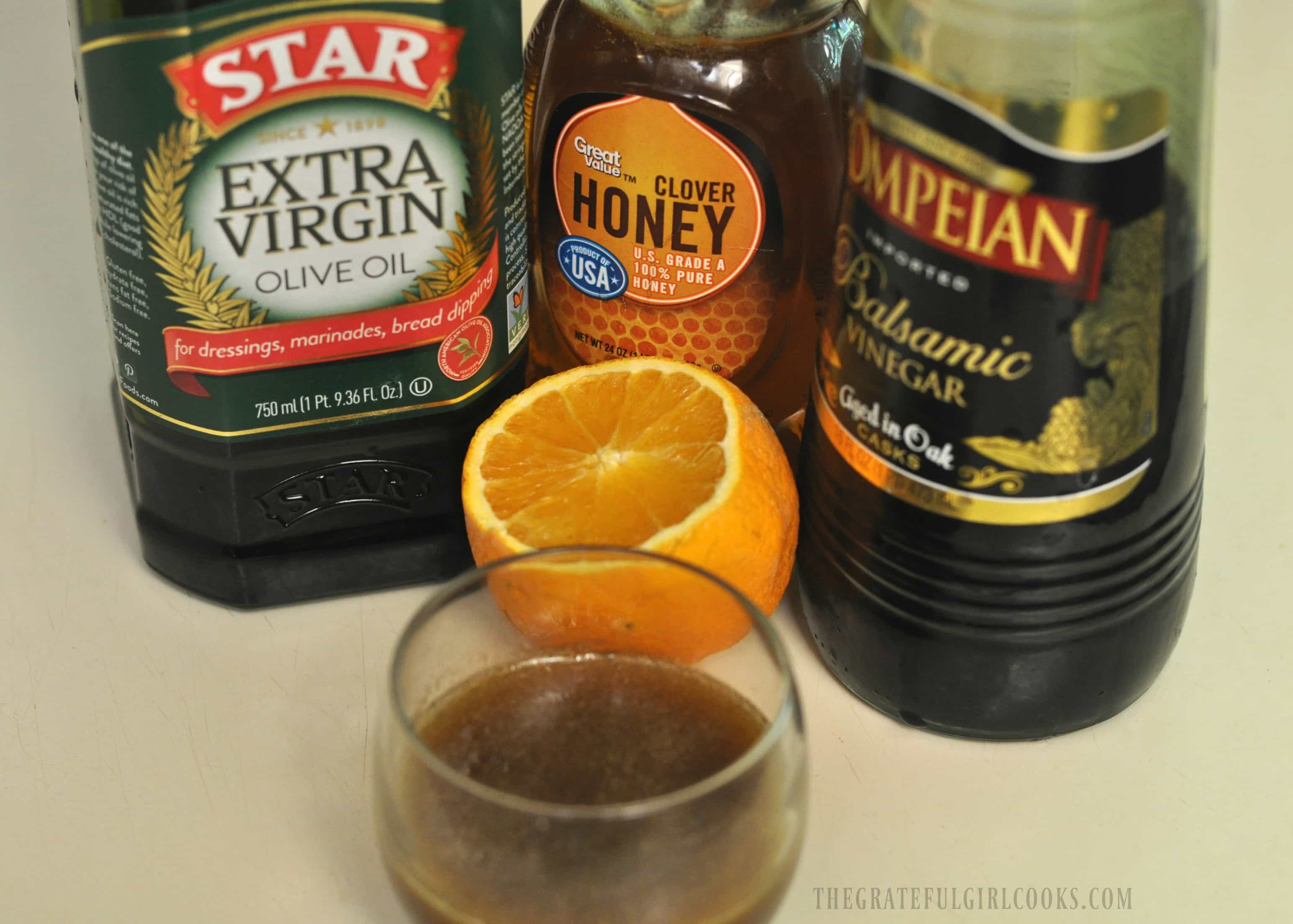 The salad, as written will make either 2 large entree salads, or 4 small side salads (I made two entree sized salads).  Divide chilled baby spinach leaves into serving bowls or onto plates.  Evenly divide and arrange the strawberries, mandarin orange slices, blackberries, feta and pecans over the spinach.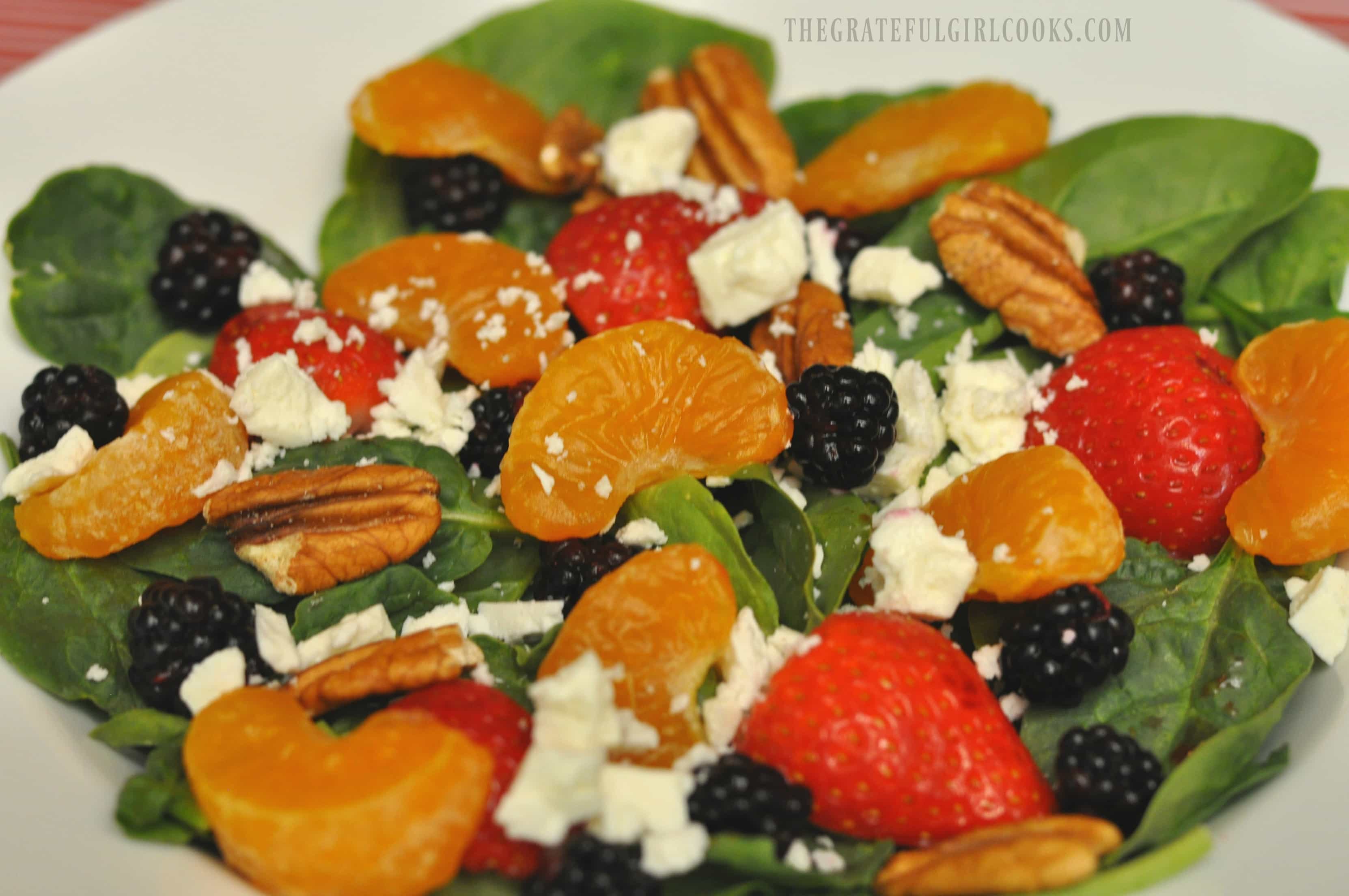 Drizzle the balsamic vinaigrette over each salad, then toss to combine ingredients. and serve! Note: If you want to prepare the salad ahead of serving time, do not add vinaigrette to salad. Keep salad covered and refrigerated.  Right before serving, remove salad from refrigerator, give the vinaigrette a good stir, and drizzle it over salad! Toss to combine ingredients and serve! YUM!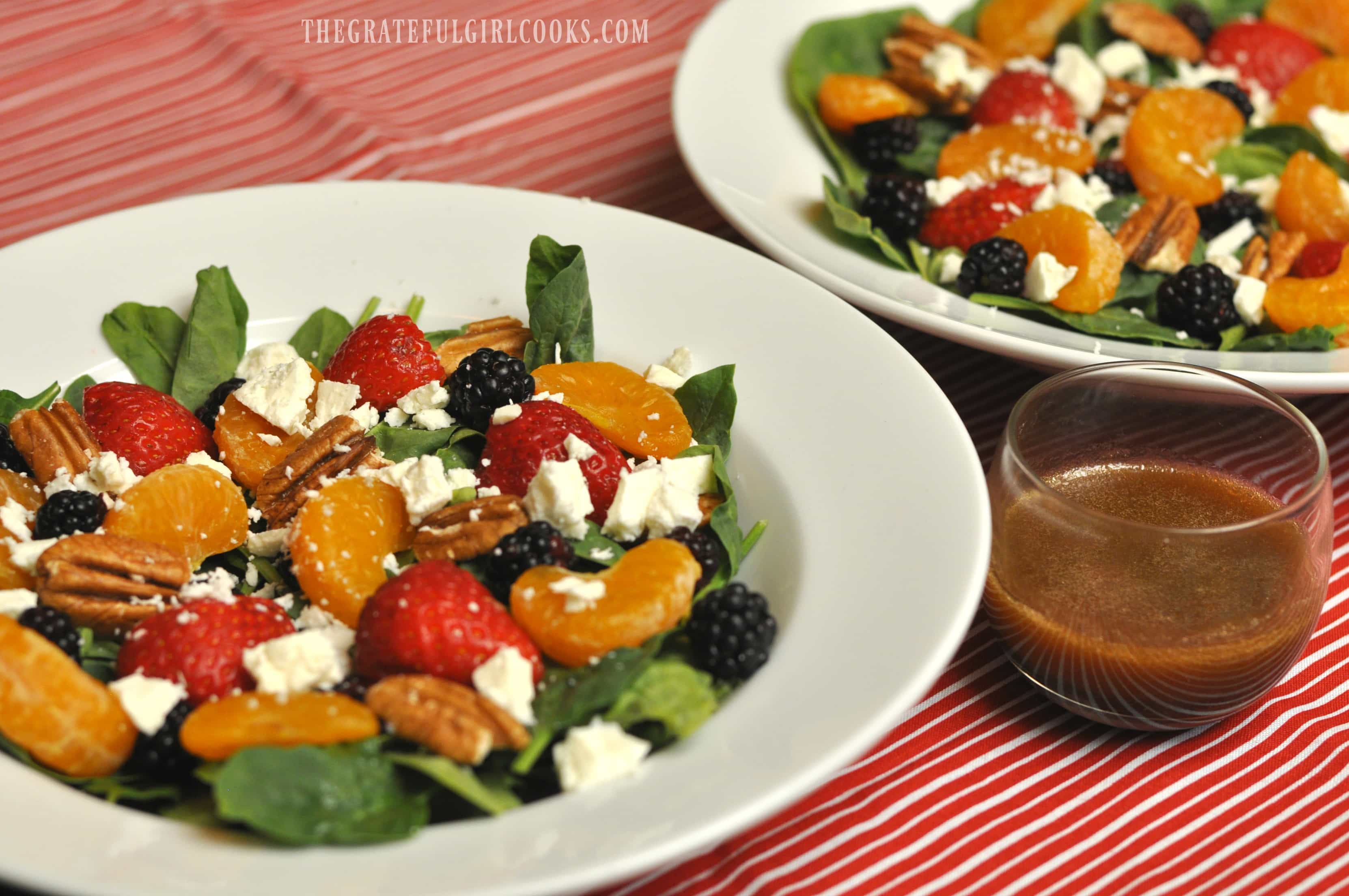 We really enjoyed these light, but filling salads for dinner!  Hope you will consider trying this delicious recipe, too! Have a great day!  I am thankful today for my life, my family (including our puppy!), and God… who loves me deeply, just as I am!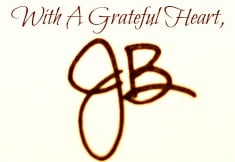 Adapted From: https://www.yayforfood.com/recipes/berry-orange-spinach-salad-citrus-balsamic-vinaigrette



Here's one more to pin on your Pinterest boards!

Save
Save
Save
Save
Save
Save
Save
Save
Save
Save
Save