I recently experimented with a cookie recipe I found on Pinterest many months ago. These Butterscotch Chip Cookies were wonderful, especially with the addition of butterscotch chips to the recipe, which added even more flavor to these chewy, crispy, fabulous tasting treats!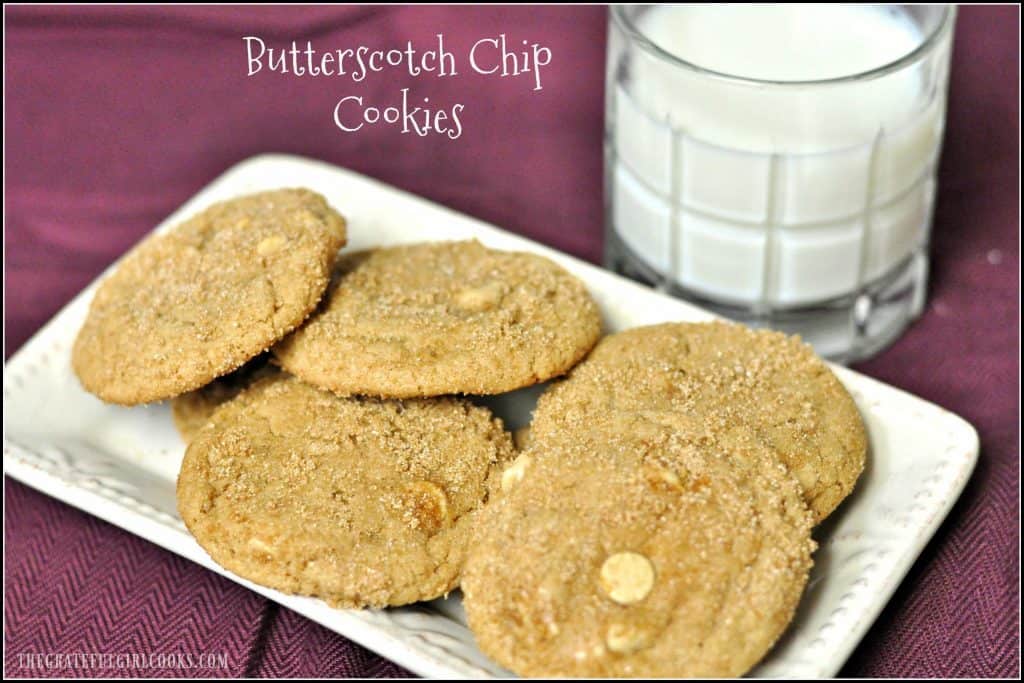 These delicious cookies were so EASY to make, and they truly have a wonderful butterscotch flavor!  The recipe makes about 4½ dozen small cookies, but (as you will be able to see from my photos) I made them slightly larger than original recipe instructed, so my net yield was 28 cookies. Whether you choose to prepare large or small cookies, here's how to make them:
Begin by browning the butter. To do this, place 1½ cubes of butter in a skillet. Melt butter using medium heat, until the butter melts, begins to bubble, froths up, then slightly browns (don't let butter get too brown… just barely!). Once done, remove skillet from heat.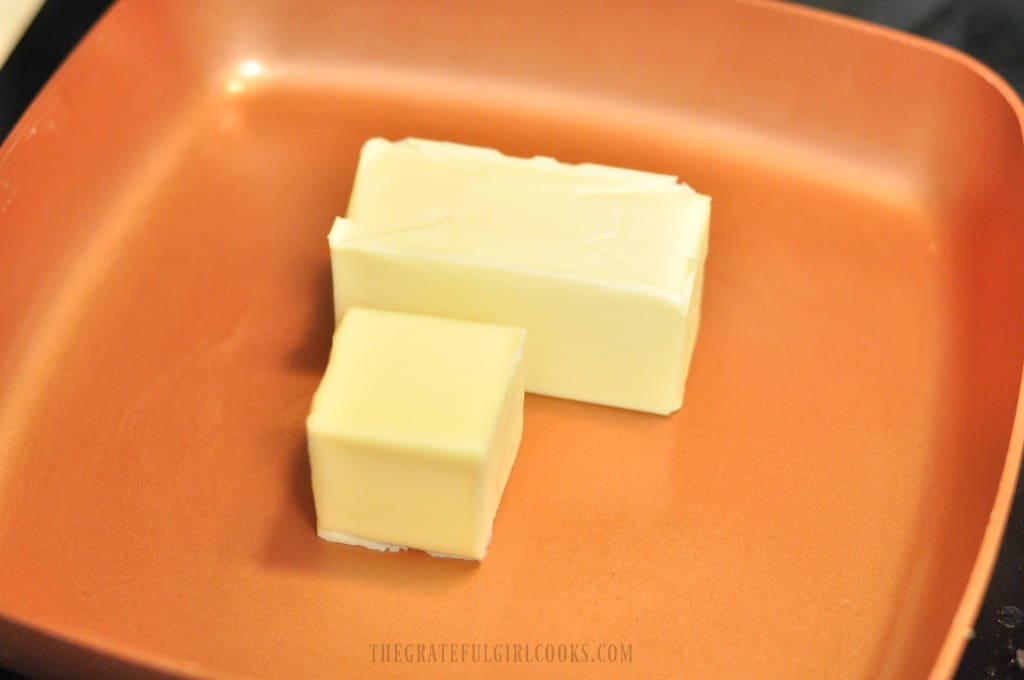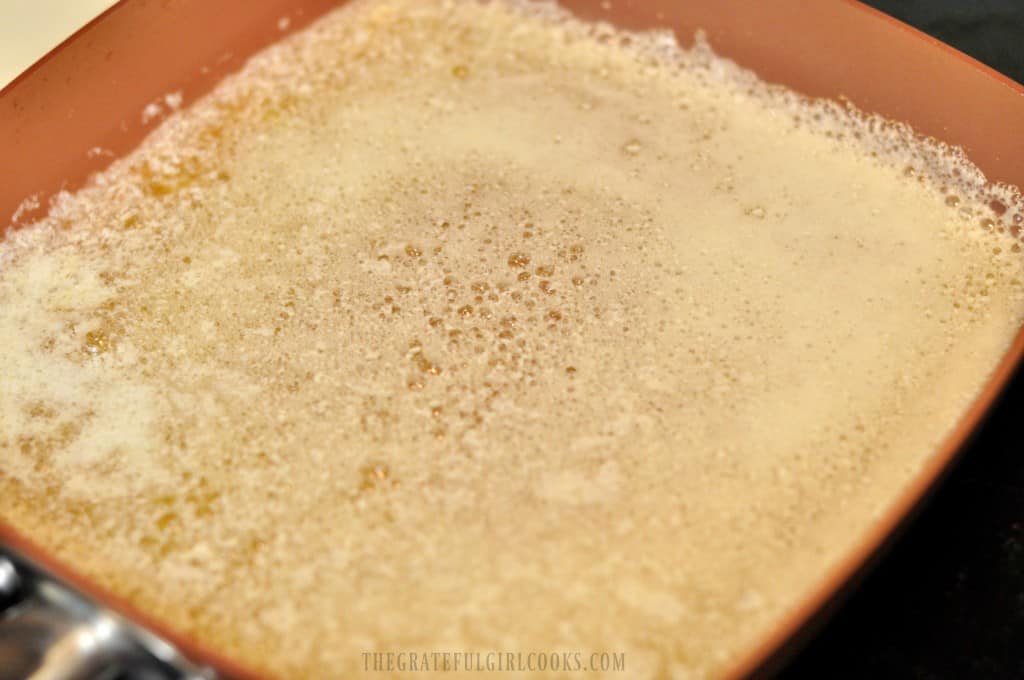 Add browned butter and brown sugar to a large mixer bowl. Beat these together on medium speed. Once mixed, let mixture sit for a couple minutes, stirring occasionally to let the mixture cool down a bit before adding other ingredients (don't want mixture hot when you add eggs or they could begin to scramble… you really DON'T want that to happen, do you?).
Once mixture has cooled down a bit, add salt, eggs, and vanilla extract.  Mix well.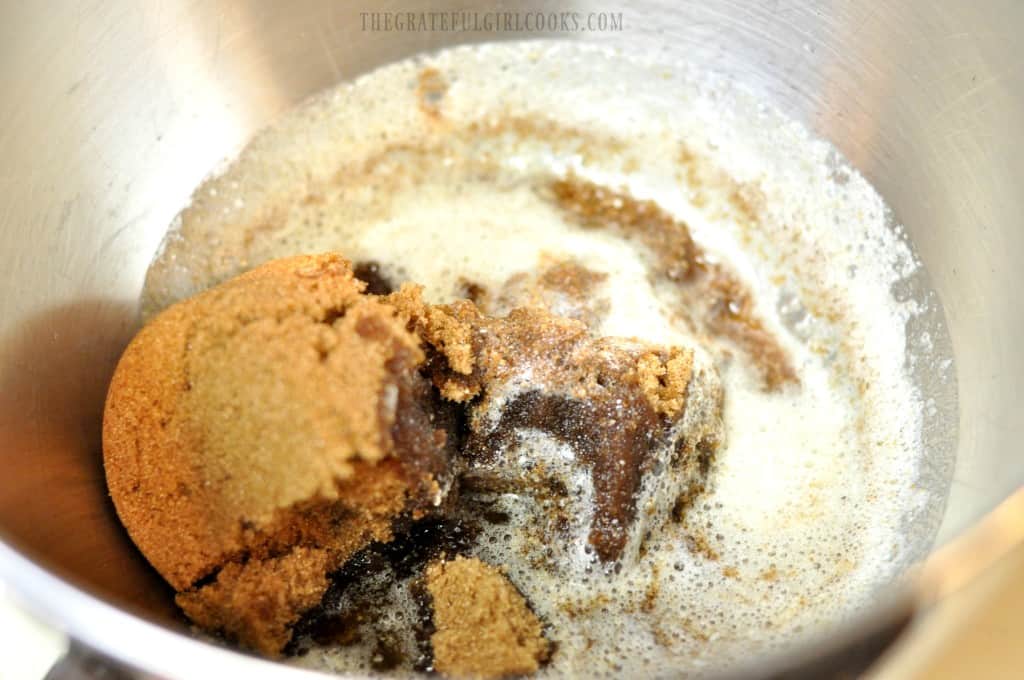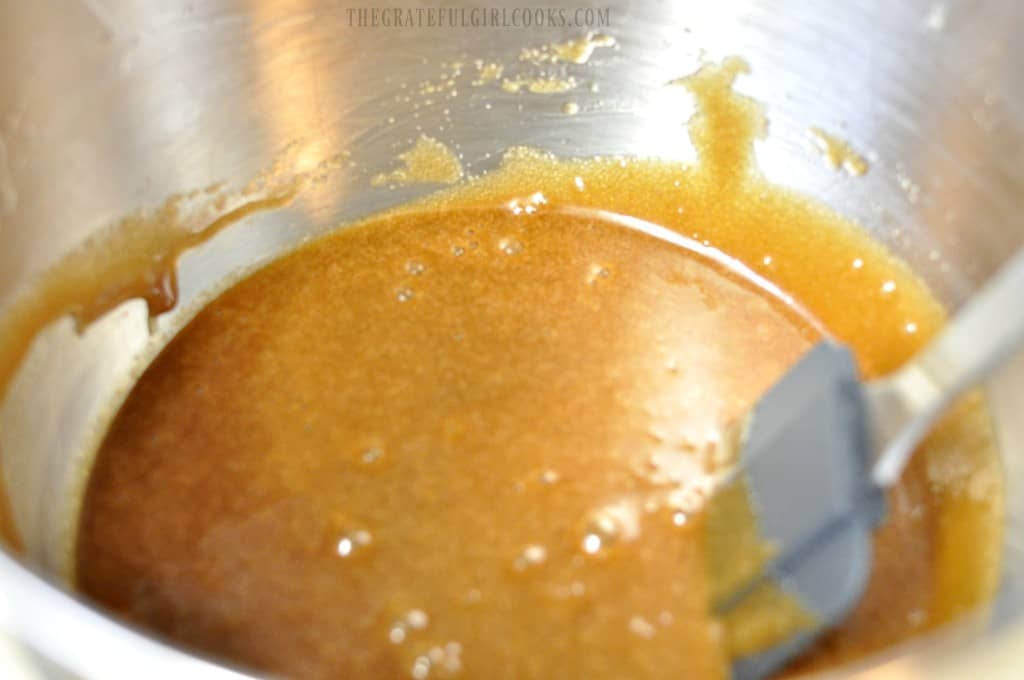 After this, STIR in the flour, baking powder, and baking soda. Once mixed, add butterscotch chips and stir well to combine. Set aside.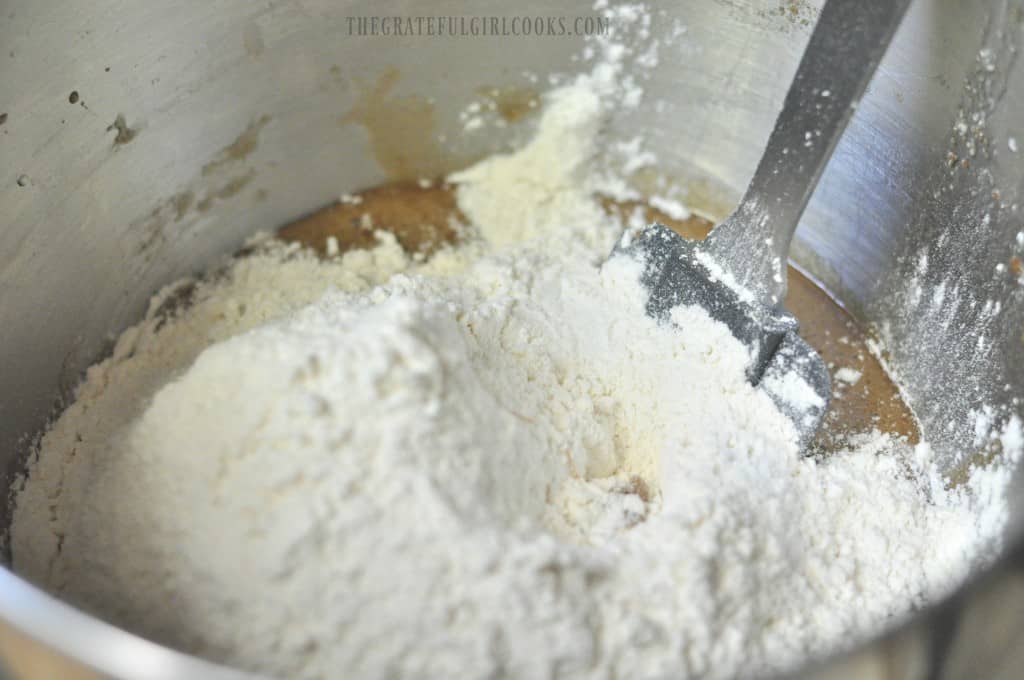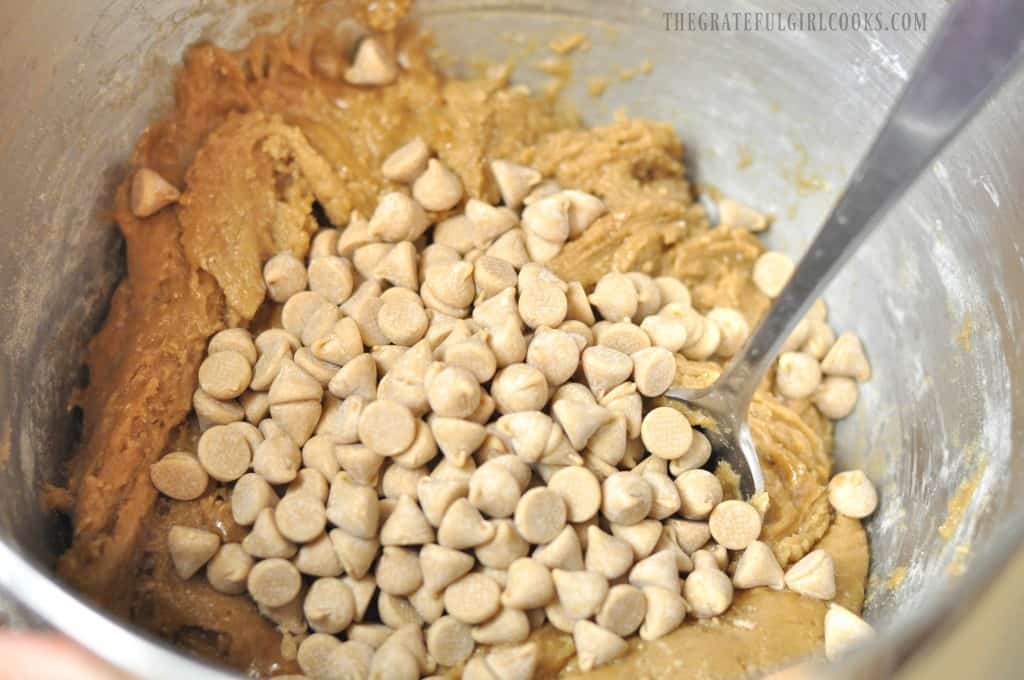 In a separate small bowl, mix together brown sugar and granulated sugar, for topping.  Use a 1 Tablespoon sized scoop to scoop dough from bowl and roll dough between your clean hands to form a ball. (*Note: This is where I used a slightly larger scoop to make cookies larger. Process is still the same, though). Once dough is a ball, place it in brown sugar/granulated sugar topping. Roll dough around to cover completely with sugar topping.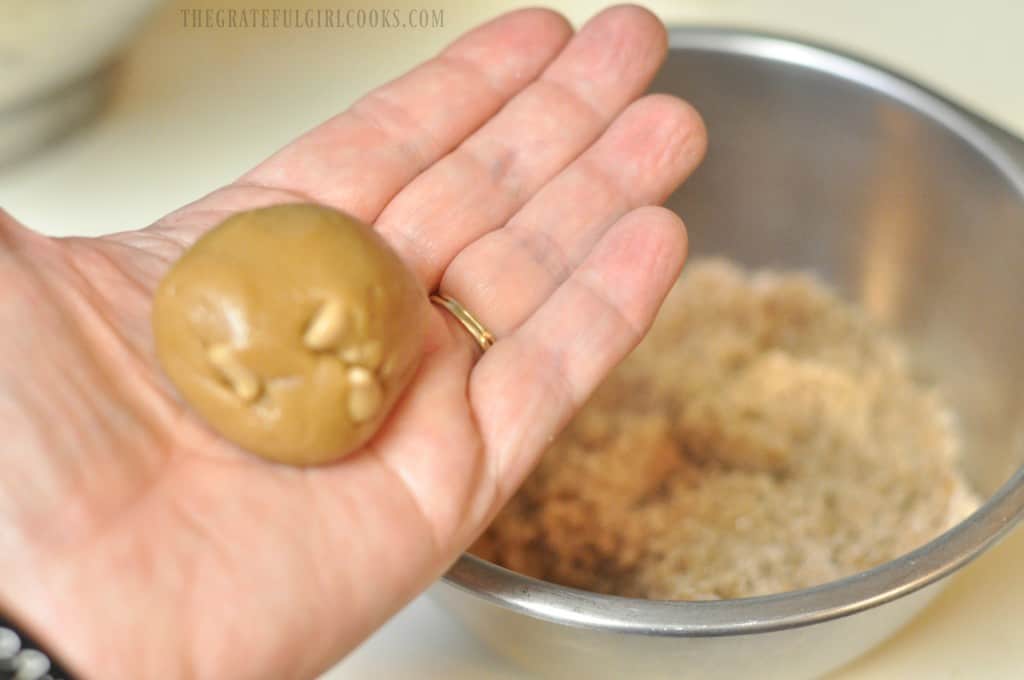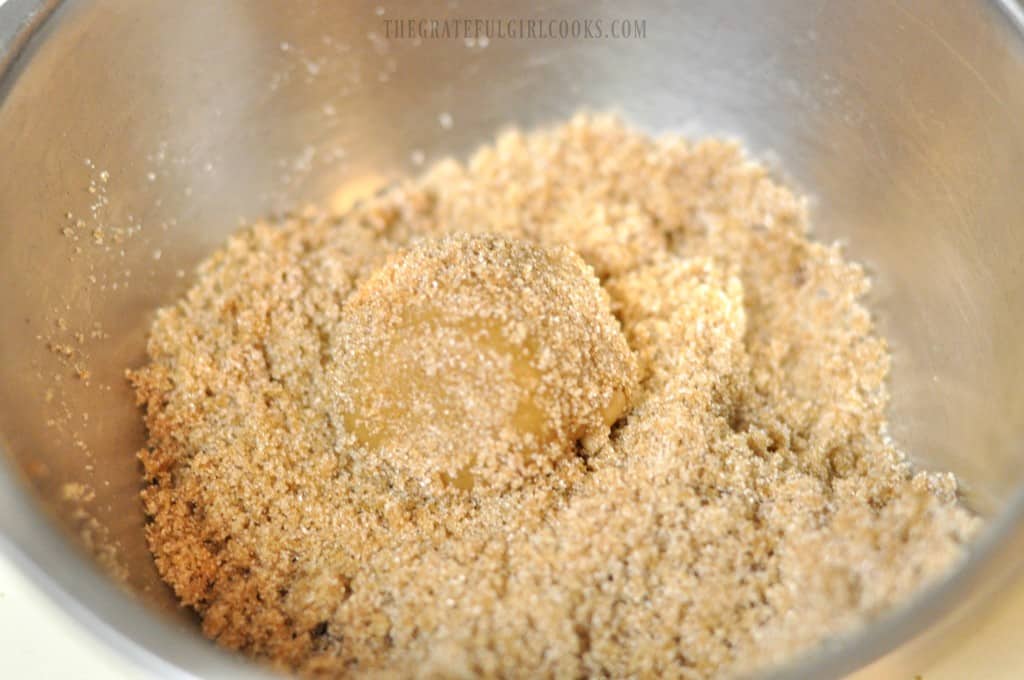 Place topping covered balls of dough onto a parchment paper lined baking sheet. Keep the dough balls about 2 inches apart, as they spread a bit while baking. Bake cookies in a 375 degree oven for 10 minutes.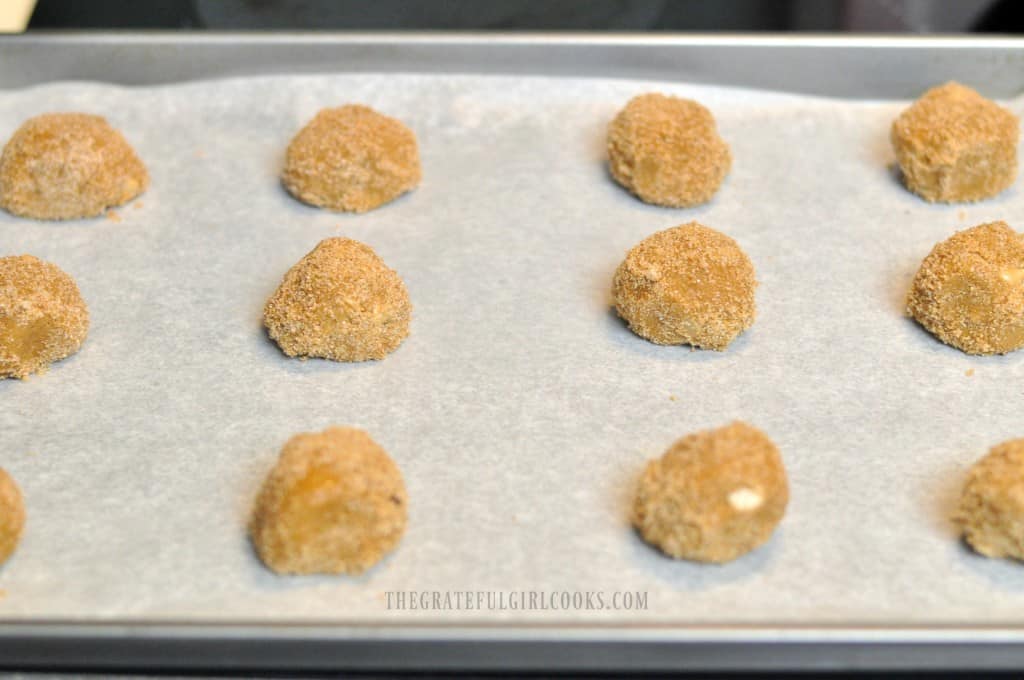 When done, remove baking sheet from oven. Let cookies rest for about a minute on baking sheet, then carefully remove cookies (with a spatula) to a wire rack to finish cooling.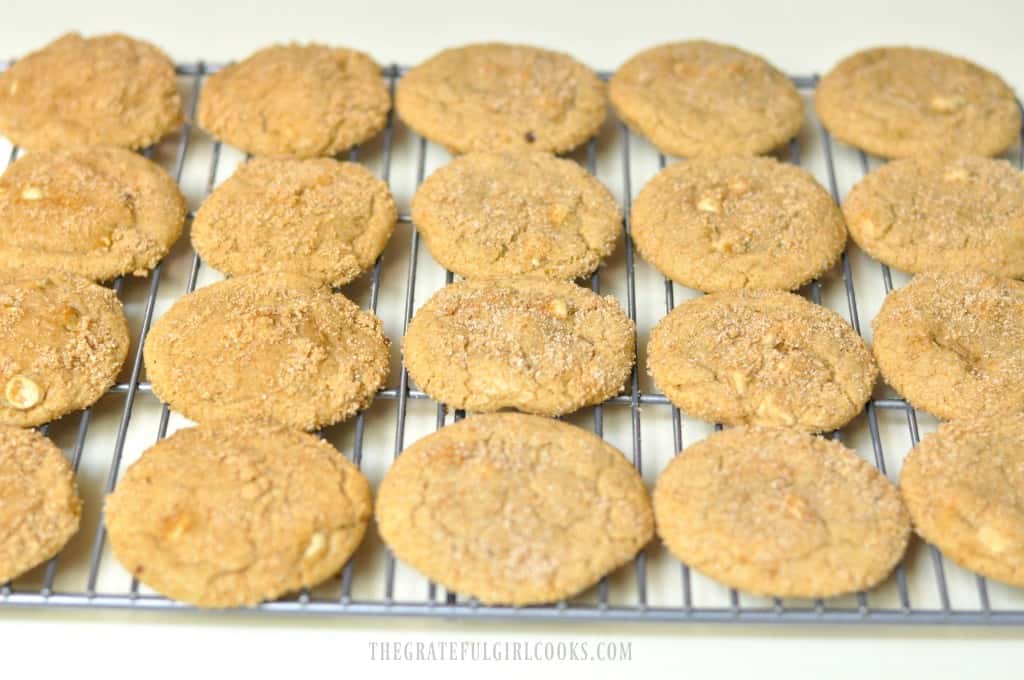 Once cookies have cooled, they are good to go!  Enjoy the slight crunch on the outside!  I think they're at their best once they have completely cooled (I know it's hard to wait, but trust me on this!).  Once cooled, pile some on a plate, pour yourself a big old glass of milk… and dig in! They're delicious!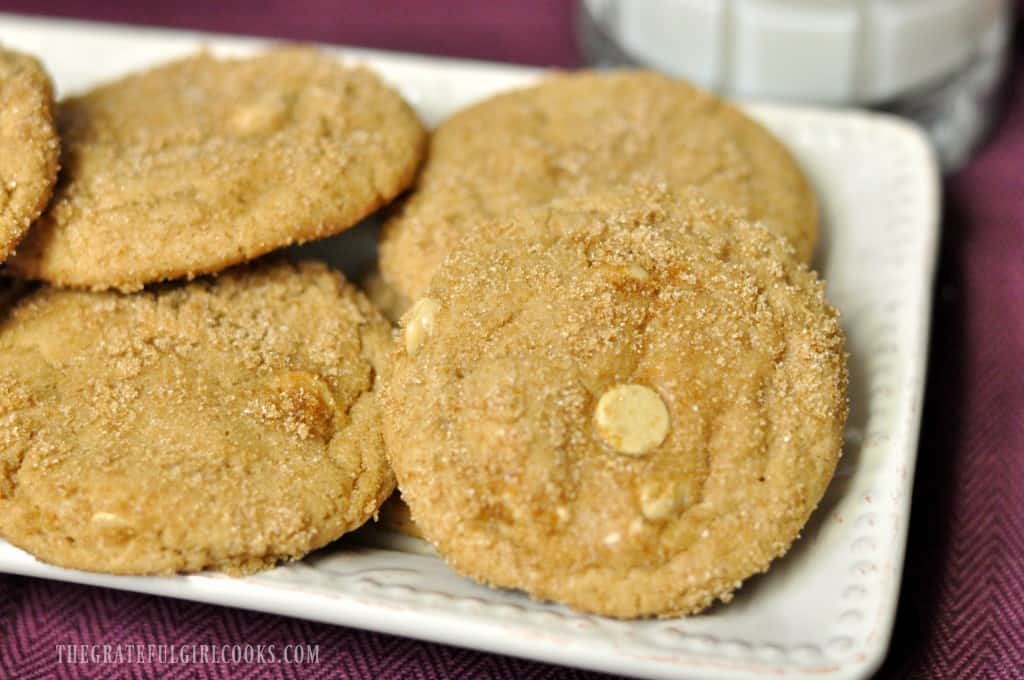 I hope you enjoy these wonderful cookies! My husband was unexpectedly rushed to the ER and hospitalized earlier this week, and making these cookies ( a couple for us to try, and the rest for friends) helped take my mind off of everything that happened. He is doing okay now, and we are very grateful to God for his recovery and the additional medical care he is receiving.
Have a blessed day. Be kind.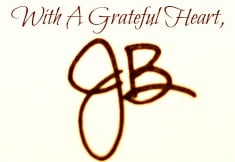 Recipe Adapted From: http://www.shugarysweets.com/2011/09/butterscotch-cookies

Save
Save
Save
Save
Save
Save
Save
Save
Save
Save
Save
Save
Save
Save
Save
Save