I recently tried a new recipe for Snickerdoodles. I've been baking snickerdoodle cookies for years and years with the same old recipe, but saw a "new" recipe on a website I love that looked interesting, so I gave it a try.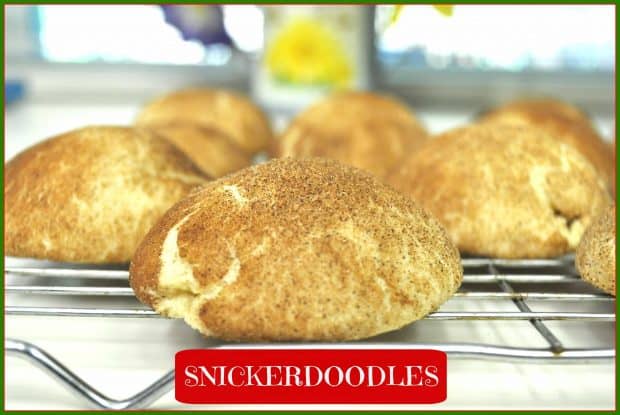 The blogger I got this recipe from (Chris Scheuer, at The Cafe Sucré Farine) found this recipe in a cookbook from a famous bakery in London, England. Bakeries tend to get things right (DUH), so I knew they just HAD to be delicious, so I made a batch. The result? Outstanding! So very good.
The tried and true version of snickerdoodles I usually make are delicious, but are fairly flat in appearance, like this:
Not these little beauties! They puffed up quite nicely… combined with the delicious cinnamon/sugar on the outside and the soft, fluffy inside, makes this a perfect snickerdoodle, in my humble opinion. I am glad I found this recipe and will happily make these cookies again. They would be perfect for gift-giving!
They are easy to make… and let's be honest here… who doesn't love to eat cookies over the holidays? (wait, wait… who doesn't like a good cookie ANYTIME???).
Hope you will give these delicious cookies a try… I know you're gonna LOVE them!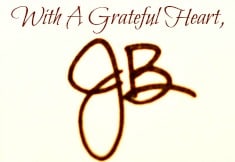 Recipe Source: http://thecafesucrefarine.com/2012/06/snicker-doodles-from-londons-famous/#_a5y_p=1383068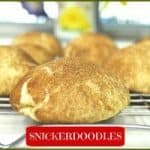 Snickerdoodles
Soft and puffy, these classic cinnamon-sugar coated cookies are sure to delight!
Ingredients
For the cookies:
4

oz.

butter

, softened

1 1/2

cups

granulated sugar

2

teaspoons

vanilla extract

2

large eggs

3 1/4

cups

all purpose flour

1 1/2

teaspoons

cream of tartar

1

teaspoon

baking soda

1

teaspoon

salt

1/2

teaspoon

ground cinnamon
For coating the dough balls:
1/4

cup

granulated sugar

1 1/2

Tablespoons

ground cinnamon
Instructions
Preheat your oven to 325 degrees.

In a large mixing bowl, cream together the butter, granulated sugar, and vanilla extract until mixture is light and fluffy.

Add eggs to the mixture. Mix well until combined.

Add the rest of the cookie ingredients to this mixture a little at a time. Mix until well combined.

In a separate small bowl, mix the sugar and cinnamon together for the coating.

Form cookies. Use approximately a 2 Tablespoon size scoop of cookie dough, and roll it between your (clean) hands to form a ball. Place the dough ball into the cinnamon-sugar mixture, and roll it in the mixture until all sides of the dough ball are coated.

Place each coated dough ball onto parchment paper (or wax paper) lined baking sheets, about 2 inches apart from each other.

Bake in 325 degree oven for about 12 minutes (or until the cookies are a light brown color). When done, let cookies cool on pan for a couple of minutes, then remove cookies and place them on a wire rack to cool. Cookies will crack a bit... don't worry... it's ALL GOOD.
Save
Save
Save