Every year my mom orders and generously mails us several pounds of fresh-picked and shelled pecans she gets from a pecan farm in Texas.  I almost always make Candied Orange, Cinnamon & Clove Spiced Pecans with some of them at Christmas time!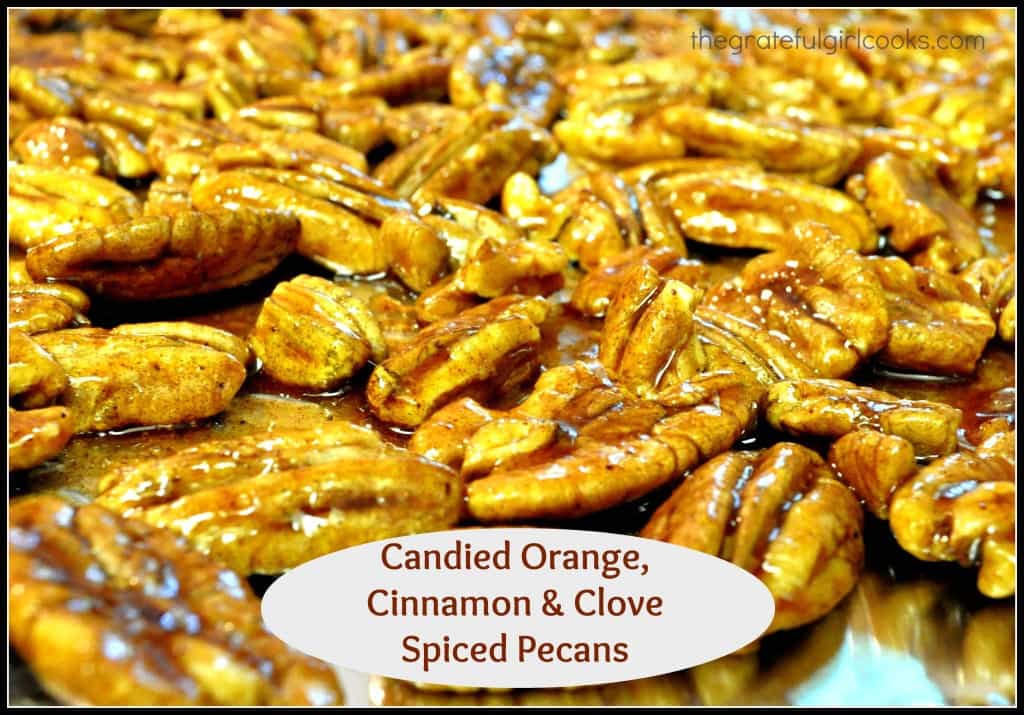 What a great treat it is to open the box we receive each Fall, and see bags and bags of harvested, shelled pecans that were hanging on a tree (minding their own business) just a few days before.
I use lots of these pecans for my holiday baking, but love to set some aside to make this recipe for candied pecans, which (besides being oh-so-yummy) are great to give in gift bags to friends at Christmas! The wonderful flavors of orange, cinnamon and cloves combine to make this treat one of my personal favorites! I don't remember where I got this little recipe card many years ago, but I DO remember the smile it brought to our faces the first time we tried them. I hope you enjoy them, as well. Here's how easy it is to make them:
Spread pecans on an ungreased cookie sheet and bake @ 275 degrees for 10 minutes.
In a saucepan, combine sugar, orange juice, cinnamon, salt and cloves. Bring to a boil and then boil for 2 minutes longer.  Remove pan from heat, and stir in pecans. Mix well, until pecans are fully coated.  Using a slotted spoon, remove nuts and place on waxed paper or aluminum foil, trying to keep the pecans separated from each other (I use a fork to help separate).  Let the pecans dry for several hours (or until dry to the touch), then break up any of the pecans that are "stuck" to each other. That's it!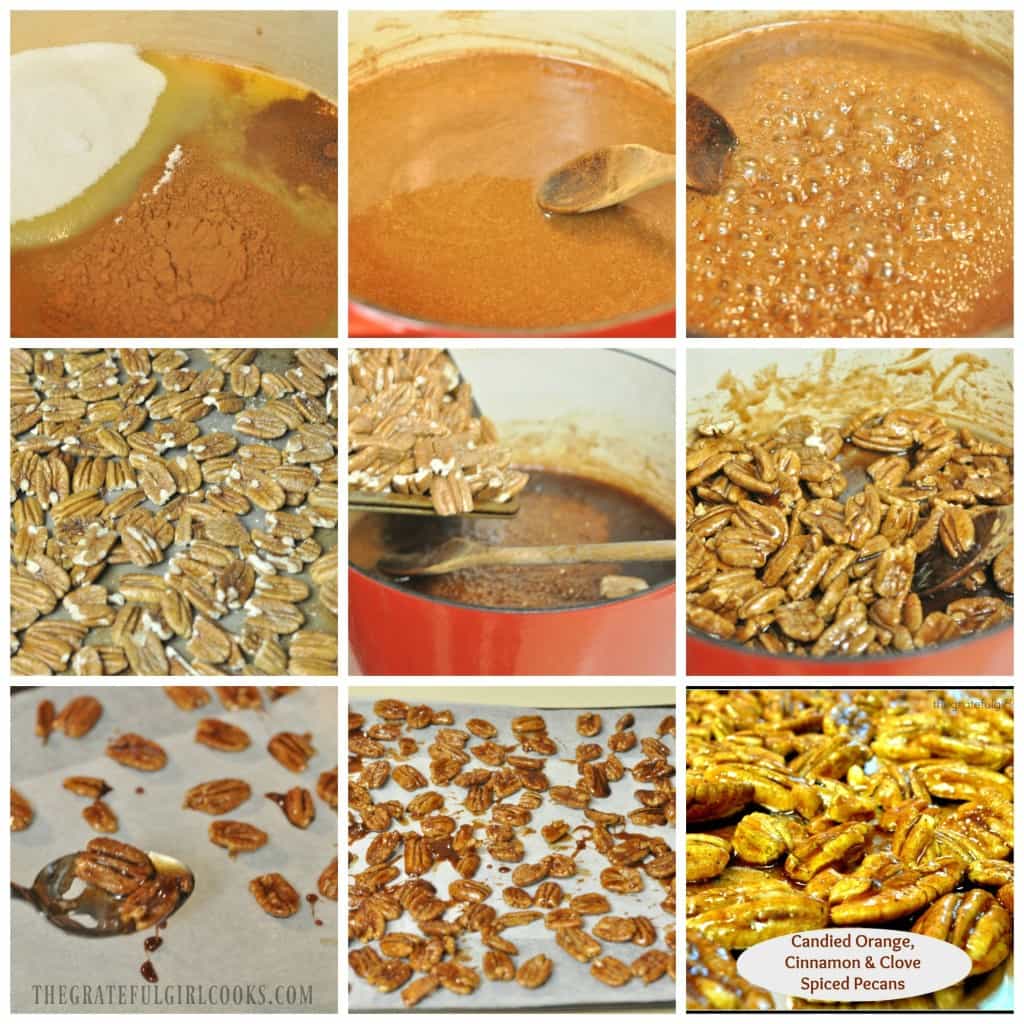 Have a great day! Sure hope you will have the opportunity to make these absolutely delicious treats!
Original Recipe Source: Unknown
Save
Save
Save
Save