I love frozen chocolate bananas… and now I love making these chocolate dipped frozen banana bites!  Tiny bites of yumminess, that bring back lots of great memories!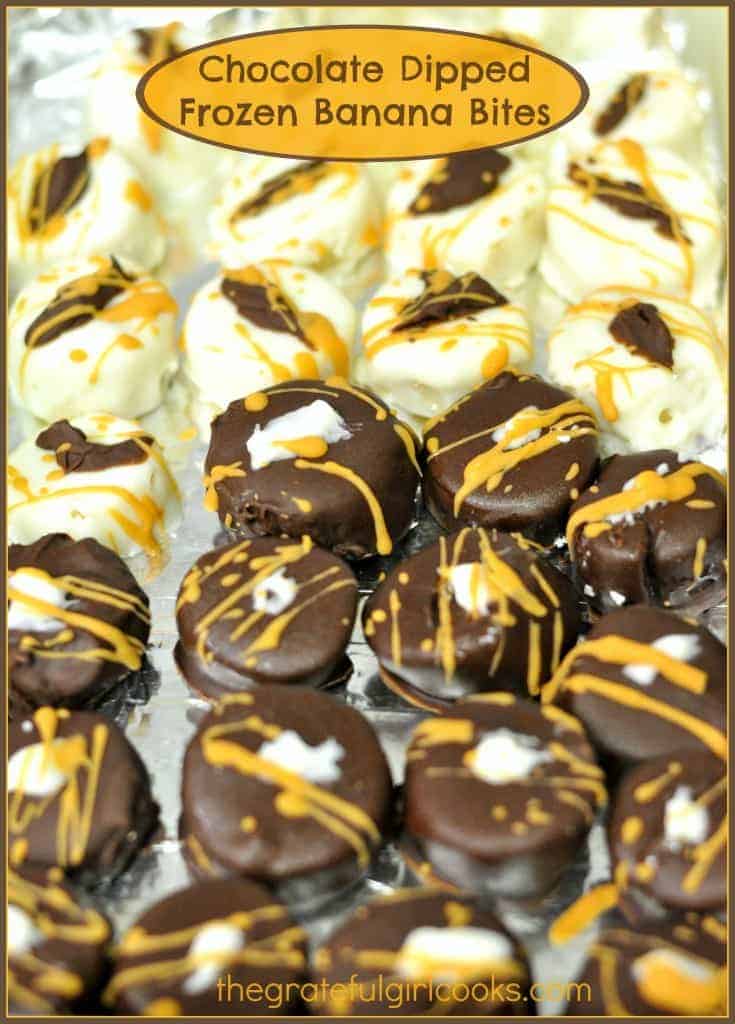 When our boys were little, we lived near Newport Beach, CA. We loved taking our boys every couple of weeks to Balboa Island (at Newport Beach) to feed the ducks and walk around the entire island, while enjoying the waterfront AND gawking at the stunning waterfront homes. Our walks around the island took quite a while (especially with two little boys AND hungry ducks!), but we would almost always end our walk on the main street, which had lots of shops, restaurants, AND take out stands where we would purchase Balboa Bars (chocolate covered vanilla ice cream bars) or Chocolate Covered Frozen Bananas. My favorite treat was getting a chocolate covered frozen banana…yum!
I have frozen slices of bananas as snacks for several years, but decided recently that they would be even more perfect if the bite-sized slices were dipped in chocolate. So I made some! I had semi-sweet and white chocolate chips left over from a recent project, along with a few butterscotch chips. So I melted a bit of EACH, and dipped some frozen banana slices into the chocolate to coat, then refroze the banana slices. PERFECTION! Just the right size for a quick bite. Instead of eating an entire chocolate dipped frozen banana, I can eat just a couple slices and be deliriously happy! Hope you'll give these a try. You (and most kids) will love 'em!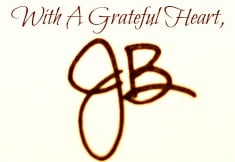 Recipe source: My brain.



Here's one more to pin on your Pinterest boards!

Save
Save
Save
Save