I hosted a Christmas Cookie Exchange for my co-workers in our home each December for many years, which is where I first tried these Cranberry Orange Cookies.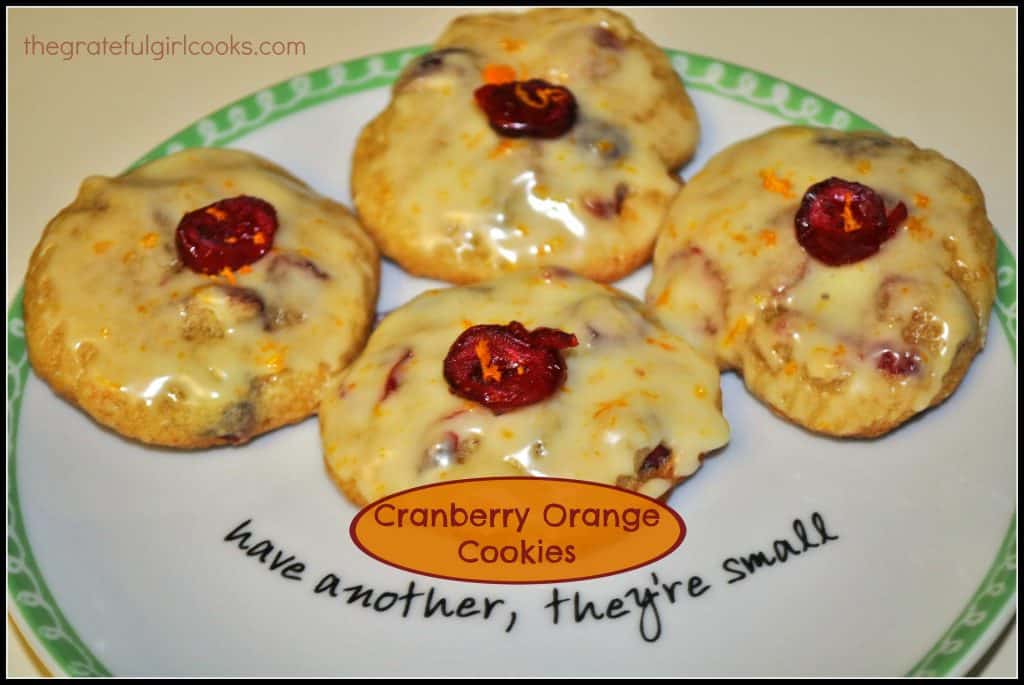 It was so much fun to play ridiculously silly games, nibble on appetizers, then see the different recipes and cookies each woman made and brought to share. Everyone brought six dozen cookies from one recipe (and brought the recipe, too!), but everyone left with a big box with six dozen assorted Christmas cookies (and a whole bunch of cookie recipes)! Cook once, but leave with quite a variety of delicious cookies, just in time for the holidays! My kind of party!
One year, my friend Valerie brought Cranberry Orange Cookies to share. I was immediately in love with the orange and cranberry flavors that permeated these cookies, and couldn't wait to try the recipe on my own. Winner!
I've made these cookies a few times since then, and they never disappoint! They are easy to make and DELICIOUS! This picture of the cookies I made isn't the greatest at representing these wonderful treats, but trust me…they're fantastic! Perfect for any time of the year!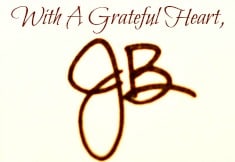 Recipe Adapted From:http://allrecipes.com/Recipe/Cranberry-Orange-Cookies/Detail.aspx?event8=1&prop24=SR_Thumb&e11=cranberry%20orange%20cookies&e8=Quick%20Search&event10=1&e7=Home%20Page   

Cranberry Orange Cookies
Delicious, easy to make cookies, infused with the wonderful flavors of cranberry and orange.
As Prepared By:
JB at The Grateful Girl Cooks!
Ingredients
For cookies:
1 cup butter, softened
1 cup granulated sugar
½ cup packed brown sugar
1 egg
1½ teaspoons grated orange zest
2 Tablespoons orange juice
2½ cups all-purpose flour
½ teaspoon baking soda
½ teaspoon salt
2 cups dried cranberries
½ cup pecans, chopped (can substitute walnuts, if desired)
For glaze:
1 teaspoon grated orange zest
3 Tablespoons orange juice
1½ cups confectioner's sugar (powdered)
Directions
Preheat your oven to 375 degrees.
In a large bowl, cream together the butter, granulated and brown sugars. Beat till smooth.
Add egg, and mix till well blended.
Add in 1/ ½ tsp. grated orange zest and 2 TBSP. of orange juice. Mix well.
In separate bowl, whisk together the flour, baking soda and the salt; stir into the orange mixture.
Add in the dried cranberries and the pecans. Stir in until well mixed and evenly distributed through the dough.
Drop dough by rounded Tablespoonfuls onto ungreased baking sheets. Make sure to space the cookies 2 inches apart.
Bake at 375 degrees for 12-14 minutes or until edges turn golden.
Remove cookies from oven. Let cool slightly, then remove cookies from baking sheets to wire racks to cool.
While cookies are baking (or while they are cooling), in a small bowl mix together 1 tsp. grated orange zest, 3 TBSP. orange juice, and 1½ cups confectioner's (powdered) sugar until completely smooth.
When cookies have cooled, either spread or drizzle the glaze over the tops of the cookies, then let them sit until glaze hardens. ENJOY!
Save
Save