Recently I discovered a bag of fresh cranberries lurking in the refrigerator in our garage. They had been hiding in a drawer since Thanksgiving… oops! What an unexpected surprise! Thankfully they were still GOOD, so I used them to make a Cranberry Orange Loaf With Orange Icing! (Waste not, want not, right?)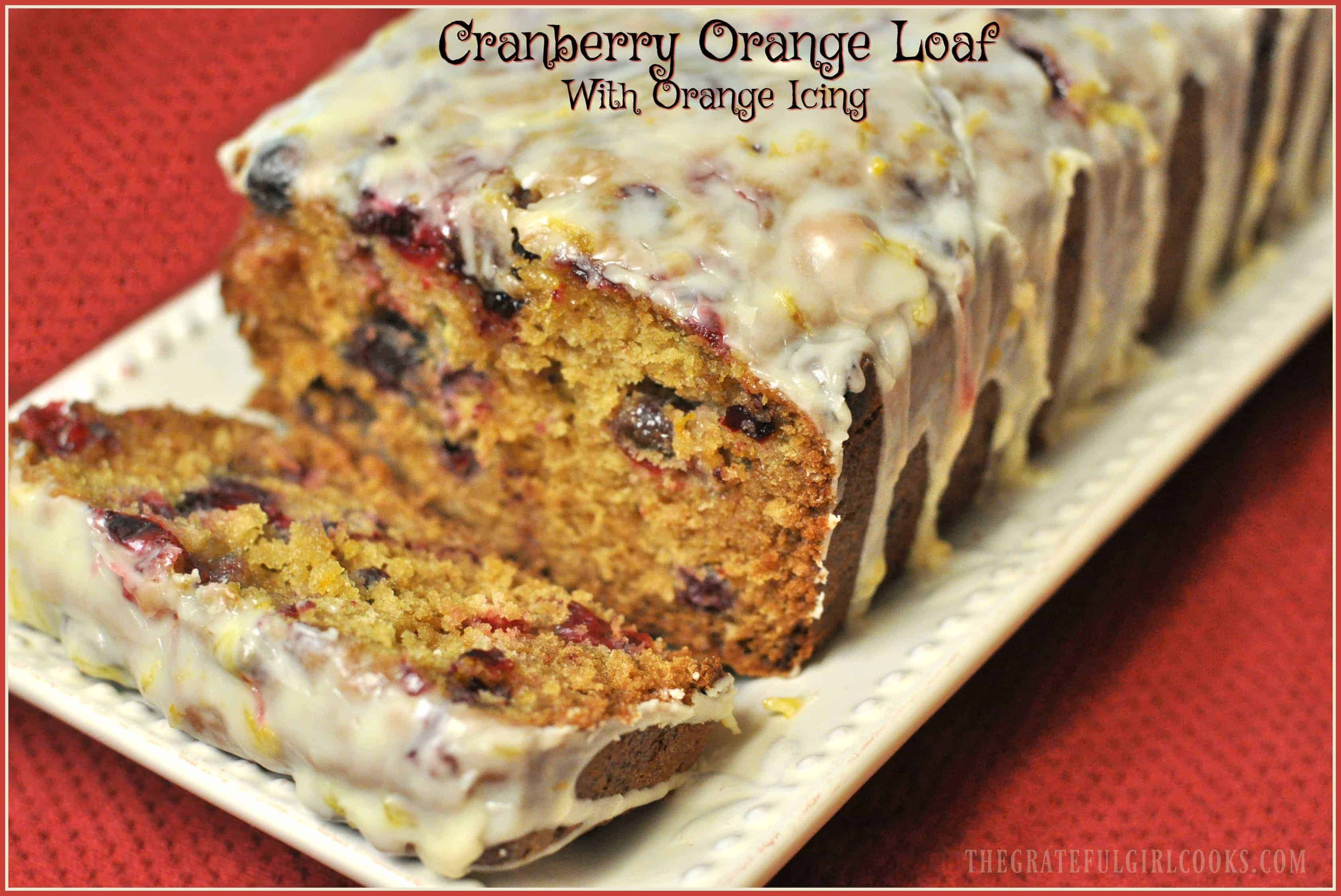 It sure was delicious to enjoy a slice of this flavor packed bread in the morning with a cup of coffee!  The tang from the cranberries paired well with the sweet orange icing… YUM!  The best part of all was just how easy this loaf of sweet bread was to prepare!  Here's how:
In a medium bowl, combine egg, oil granulated and brown sugars, orange zest, fresh squeezed orange juice, and vanilla extract. Whisk to fully combine ingredients.  Add buttermilk and whisk to combine.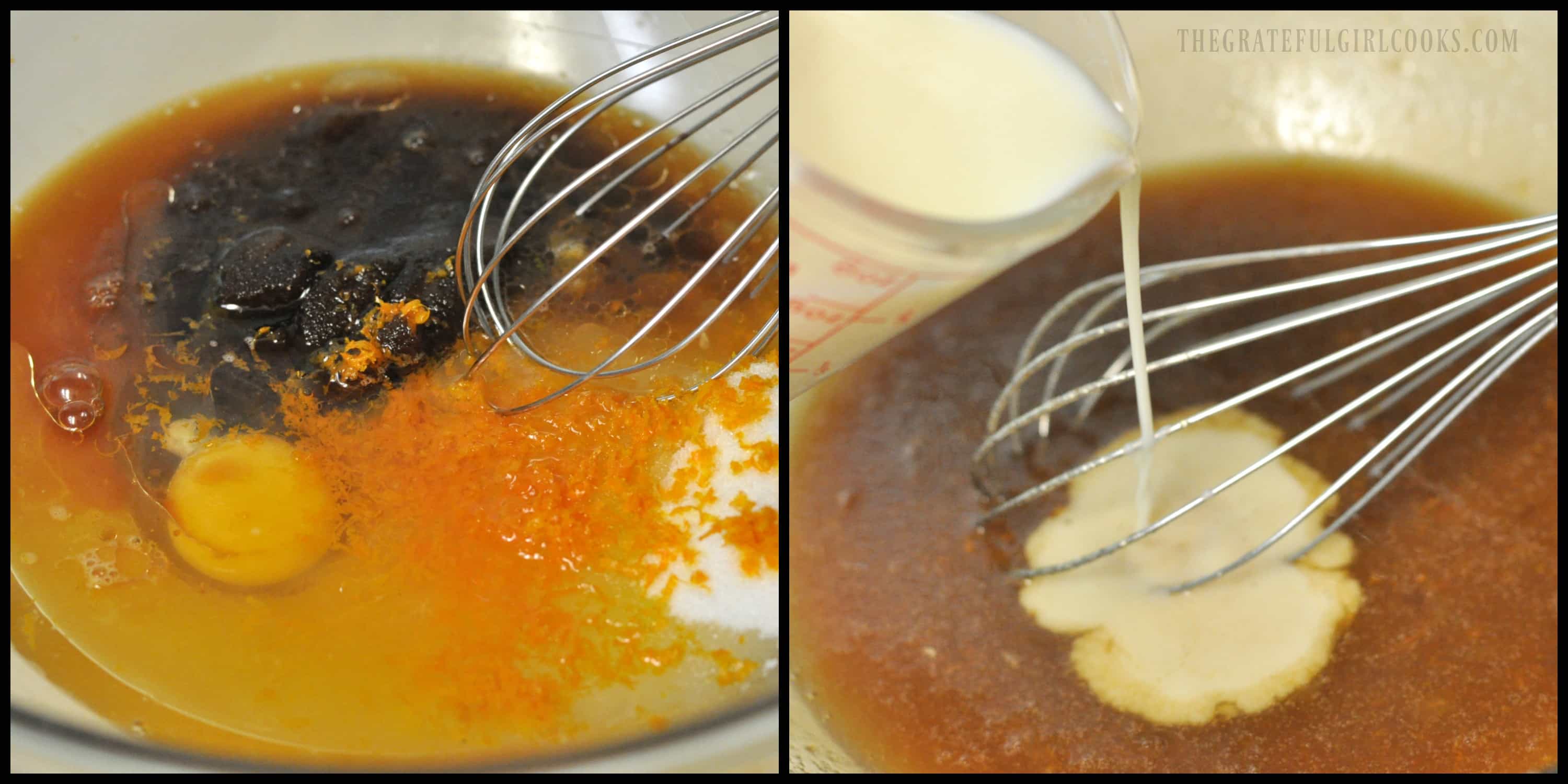 Add flour, baking soda, baking powder and salt; stir until ingredients are combined, but do not over mix!  Add cranberries and stir gently to incorporate them into batter.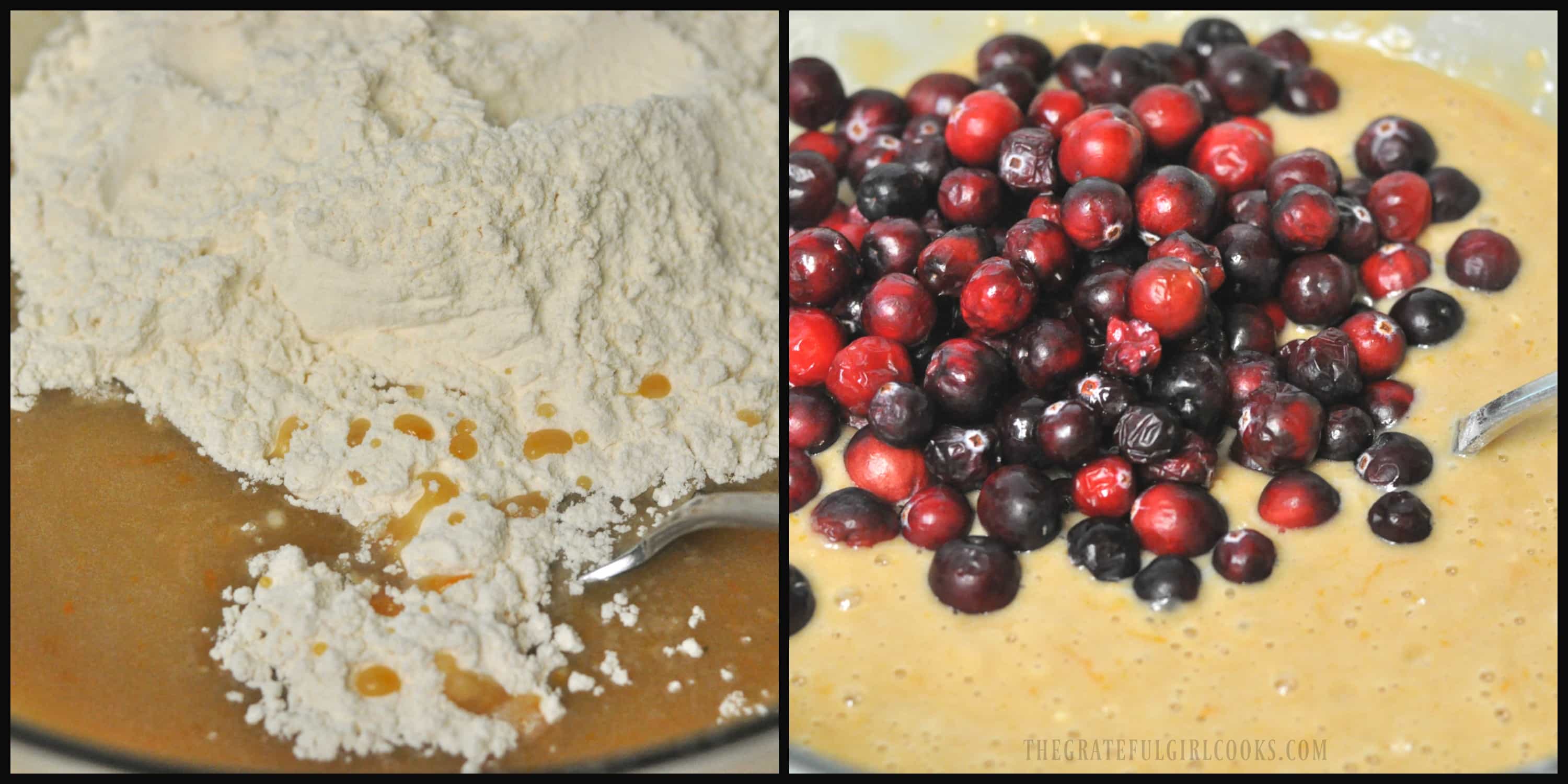 Pour batter into a greased and floured 9×5 loaf pan.  Sprinkle the top of loaf with a few additional cranberries.  Bake in preheated 350 degree oven for approximately 65-70 minutes (mine took 65). **After bread has been in oven for 30 minutes, loosely tent the pan with aluminum foil to prevent excess browning of outside of loaf before it is done all the way through. Bread will be done when a toothpick inserted into the center of loaf comes out clean.  Keep an eye on the bread, as oven temps vary considerably!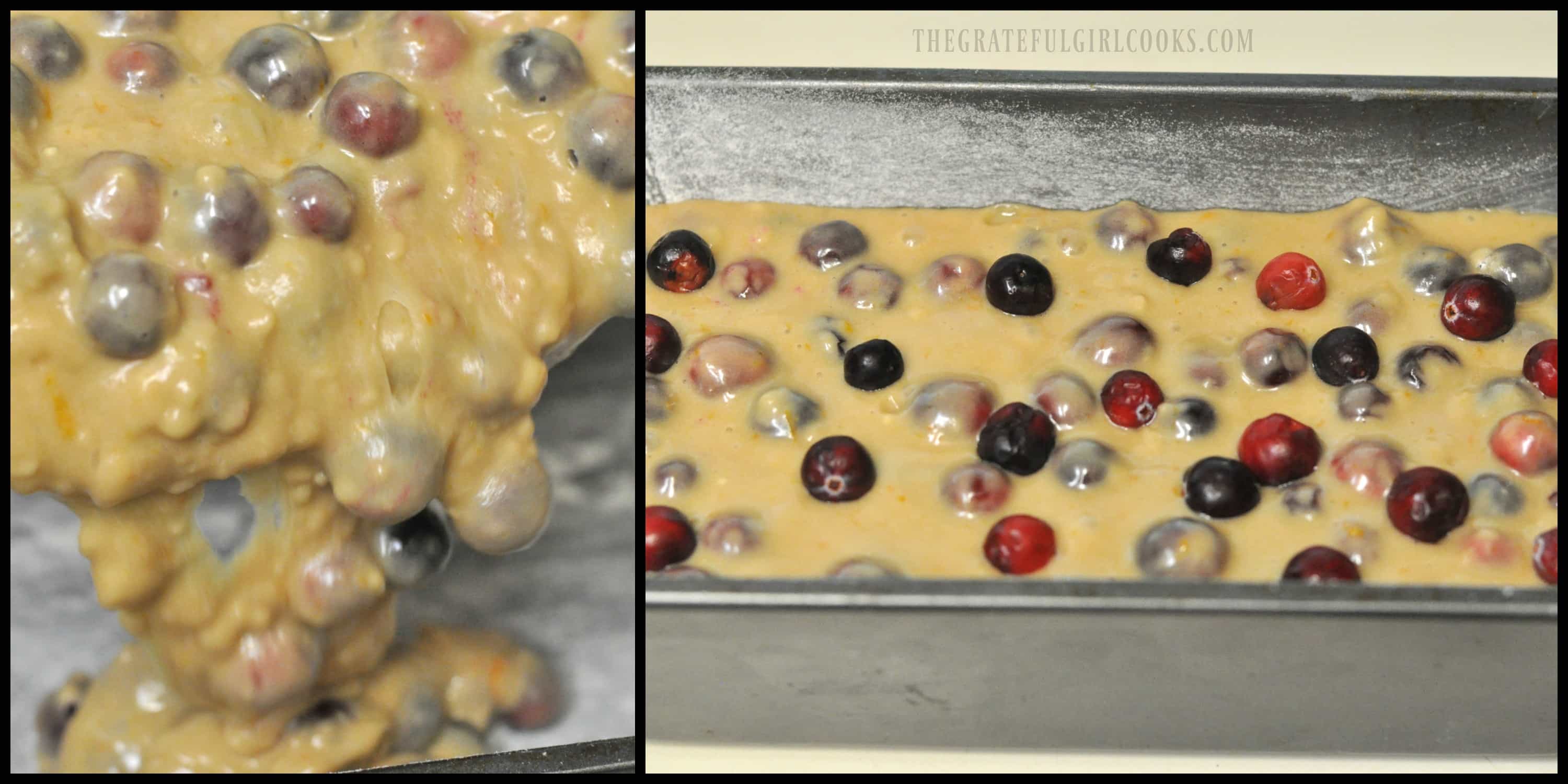 When bread is done baking, remove aluminum foil "tent", let bread cool IN THE PAN for about 15-20 minutes, then carefully remove to a wire rack to finish cooling.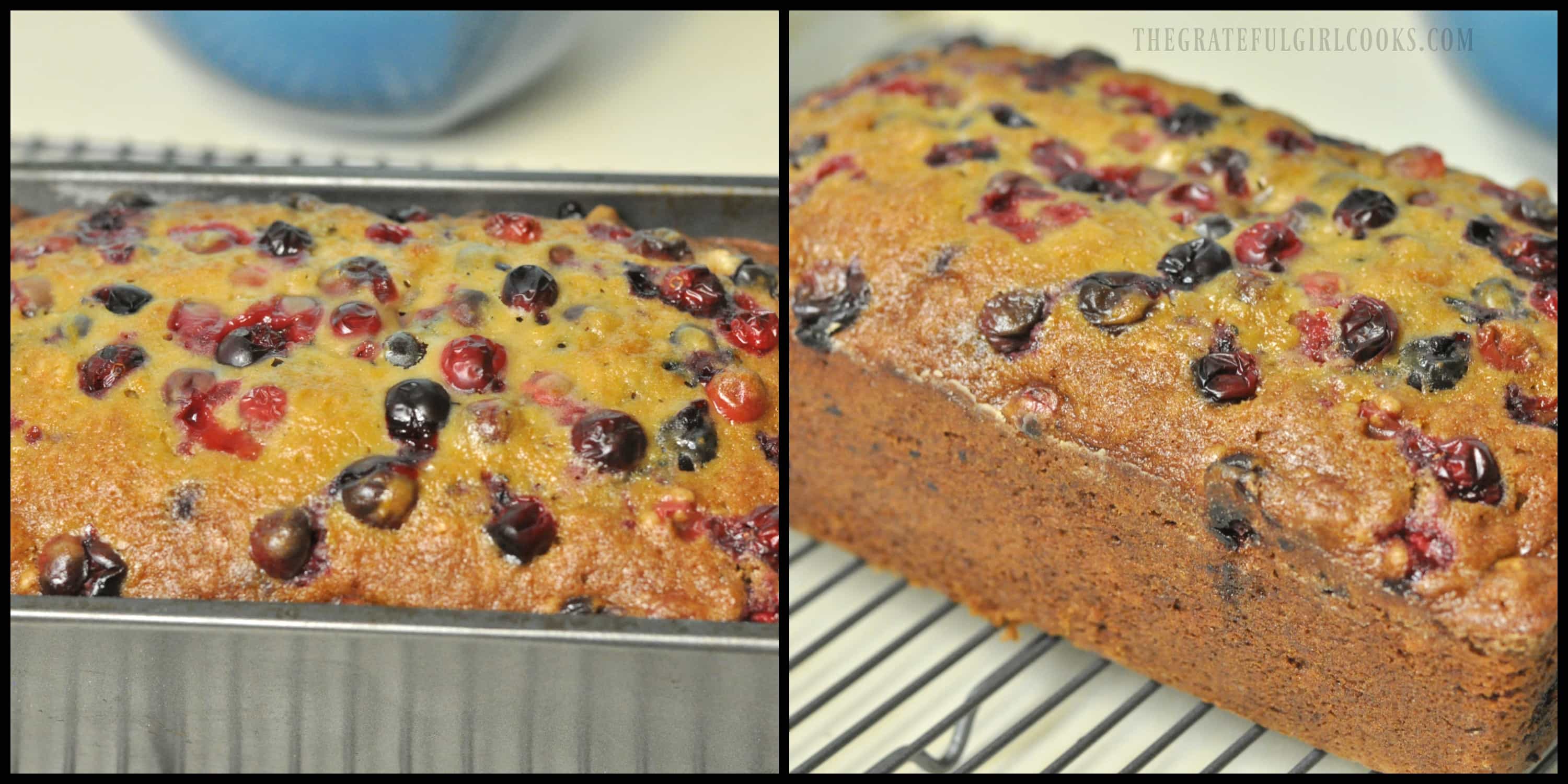 While bread is cooling, prepare the orange icing by placing confectioner's sugar (powdered), fresh squeezed orange juice and orange zest in a small bowl. Stir well to fully combine ingredients.  If you wish the icing to be thicker, add more powdered sugar. Thinner? Add a tiny bit more orange juice, until it reaches desired icing consistency.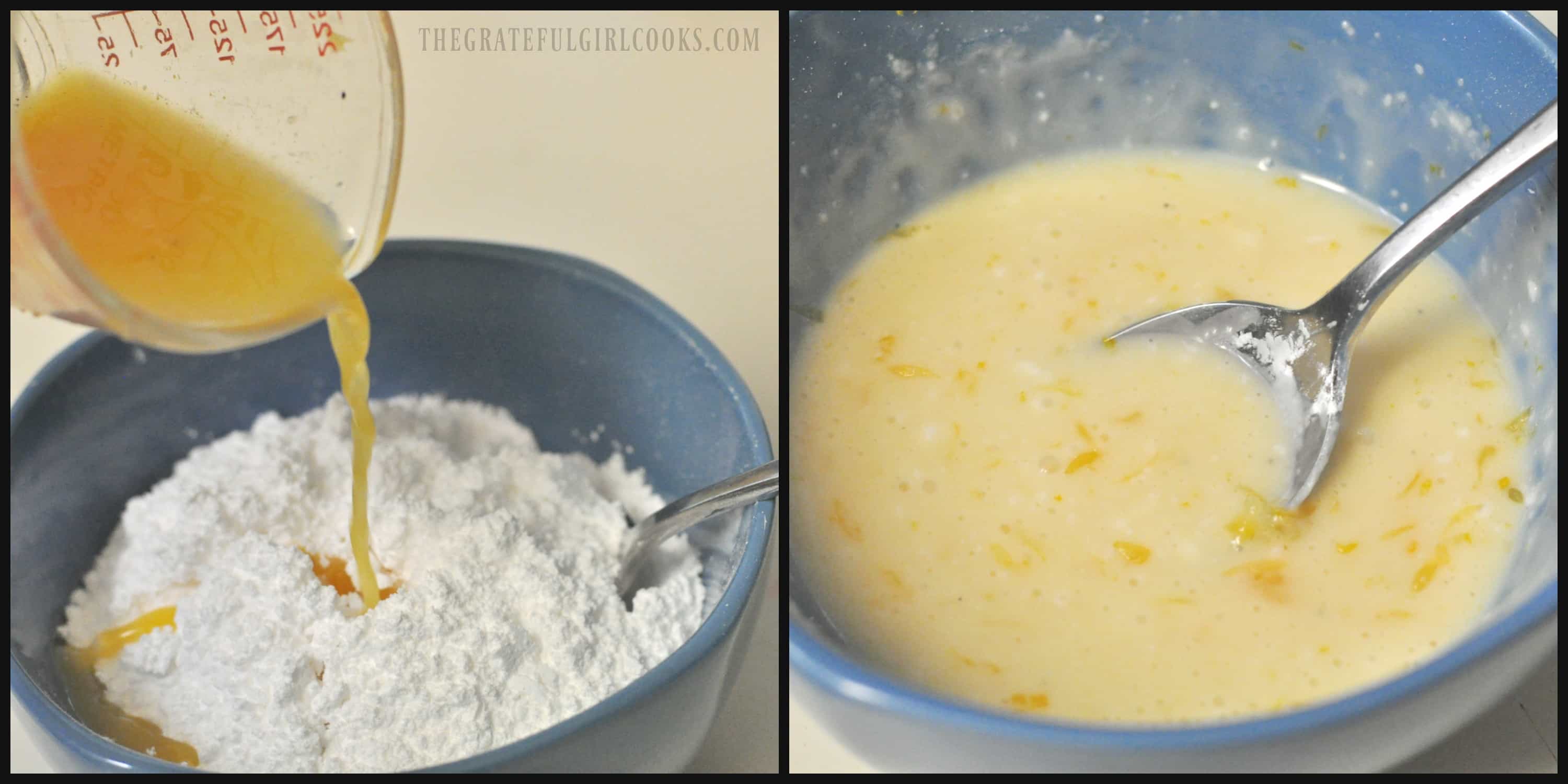 Place a piece of wax paper, parchment paper or aluminum foil UNDER the wire rack. When bread is completely cooled down, evenly spread the icing over the loaf of bread. I like to take it all the way to the edges so it can run down the sides, as well. Having the wax paper, etc. under the rack allows for this and helps to make an EASY cleanup!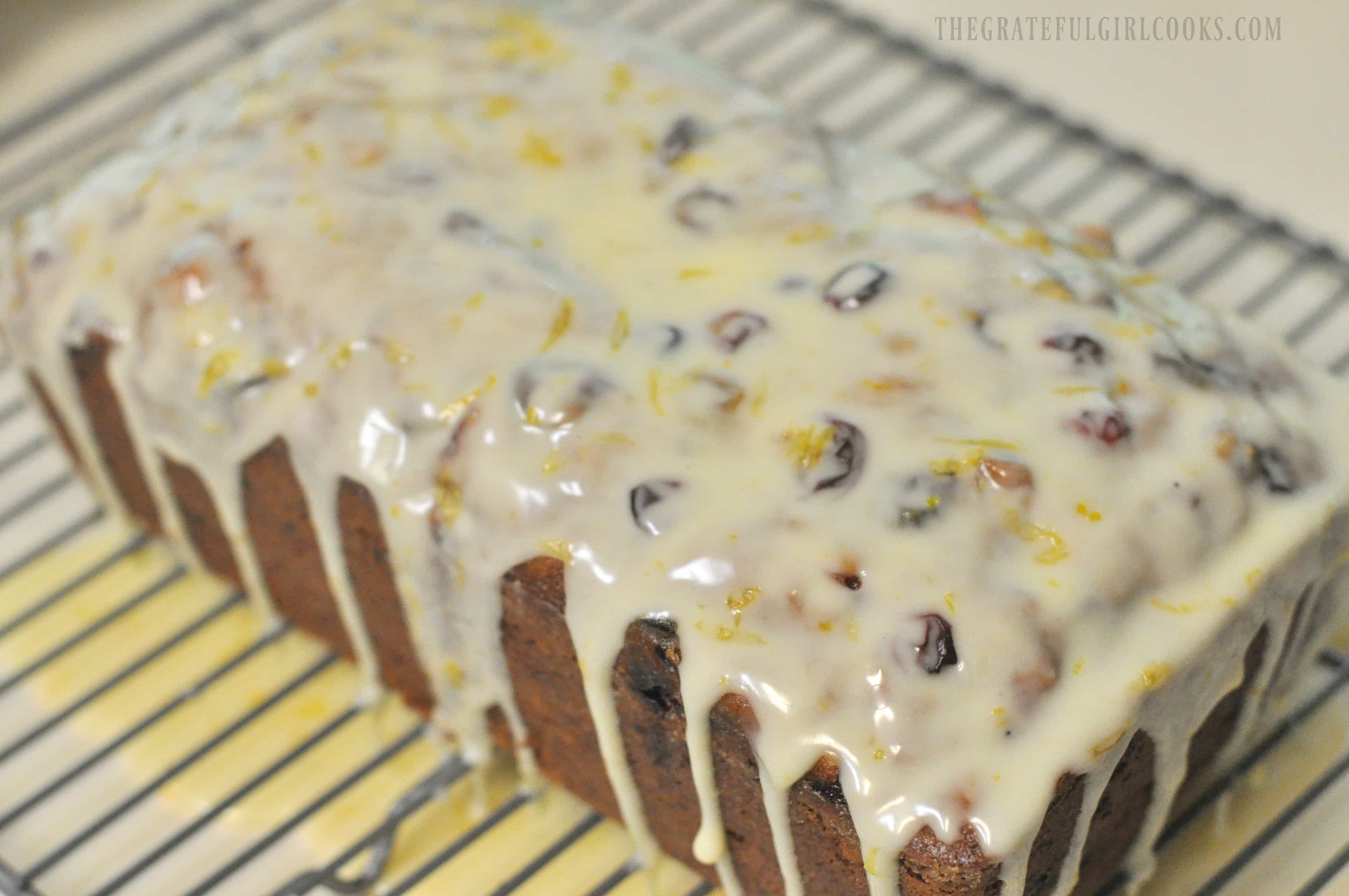 Once the icing has firmed up and the bread is completely at room temperature, it is ready to serve!  Slice a piece, pour a great cup of coffee or tea, and enjoy the amazing flavors in this delicious Cranberry Orange bread!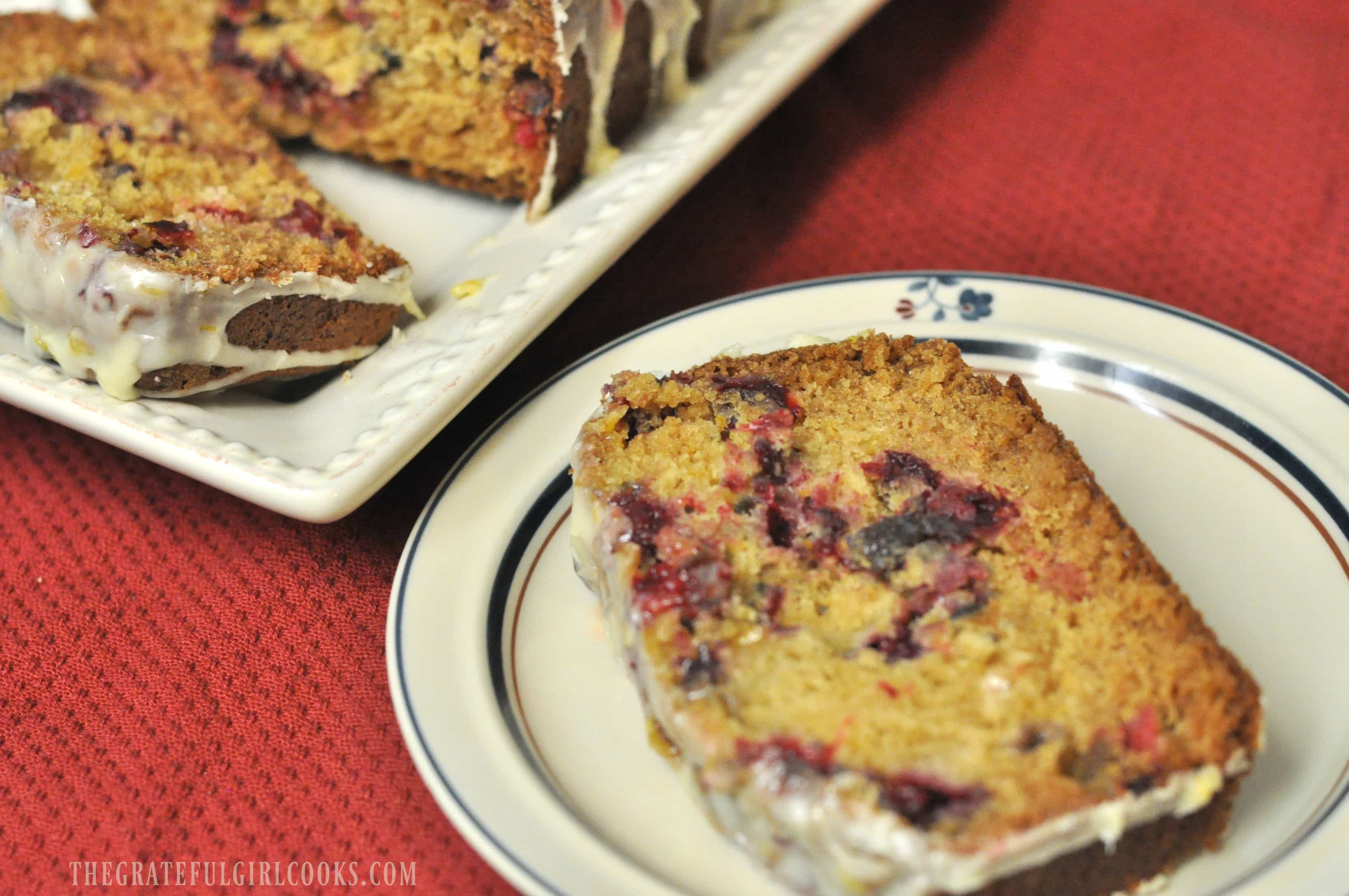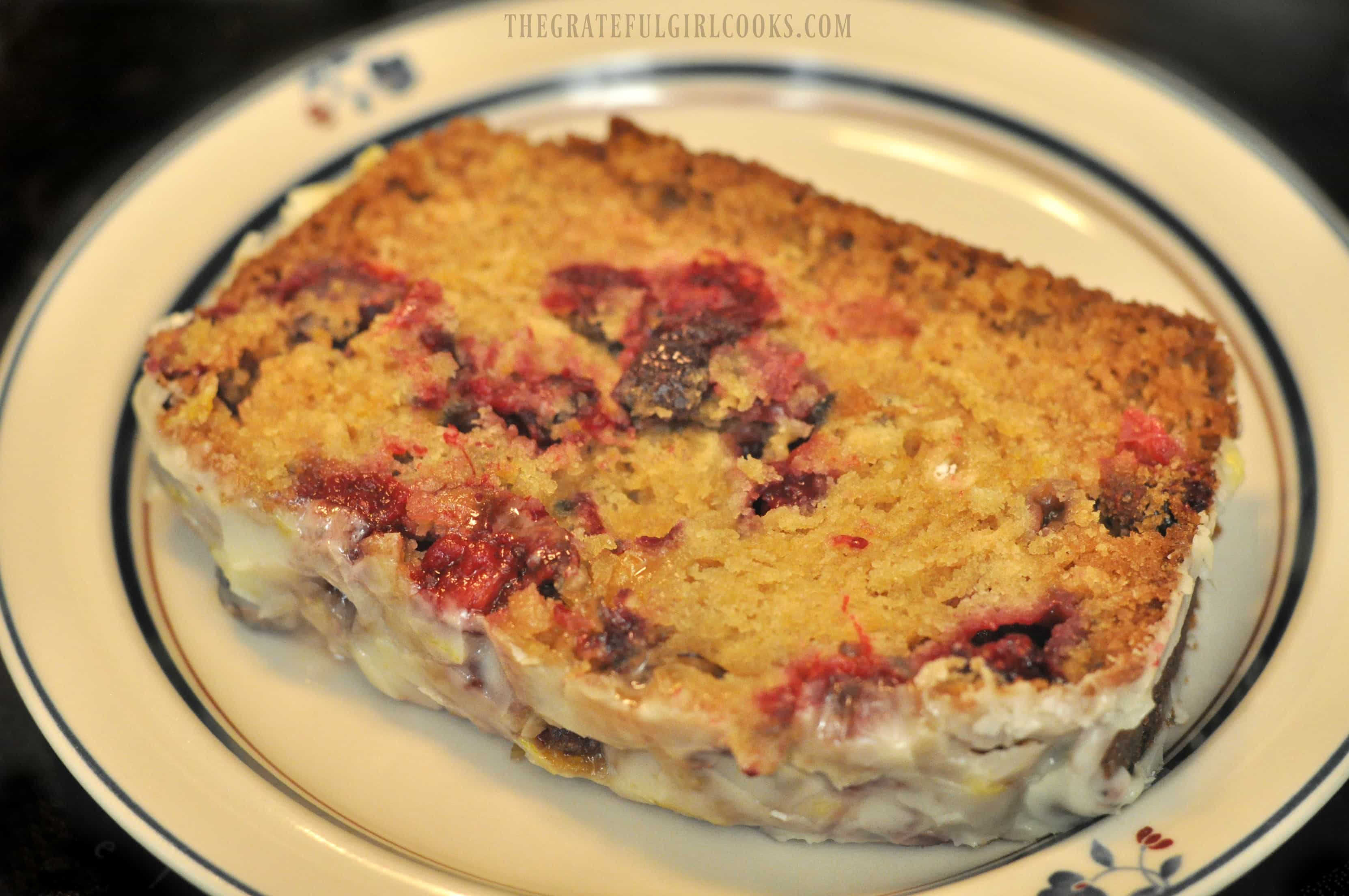 Hope you enjoy this delicious treat! The flavor combination is classic, and I trust you will find it to your liking.  Have a wonderful day.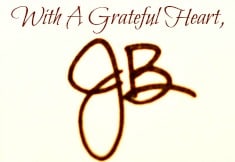 Recipe Adapted From:  https://www.averiecooks.com/2015/11/cranberry-orange-bread-with-sweet-orange-glaze.html



Here's one more to pin on your Pinterest boards!

Save
Save
Save
Save
Save
Save
Save
Save
Save
Save
Save
Save