I am so thankful God created us with a sense of SMELL, especially when there is a fresh baked French Baguette in the kitchen!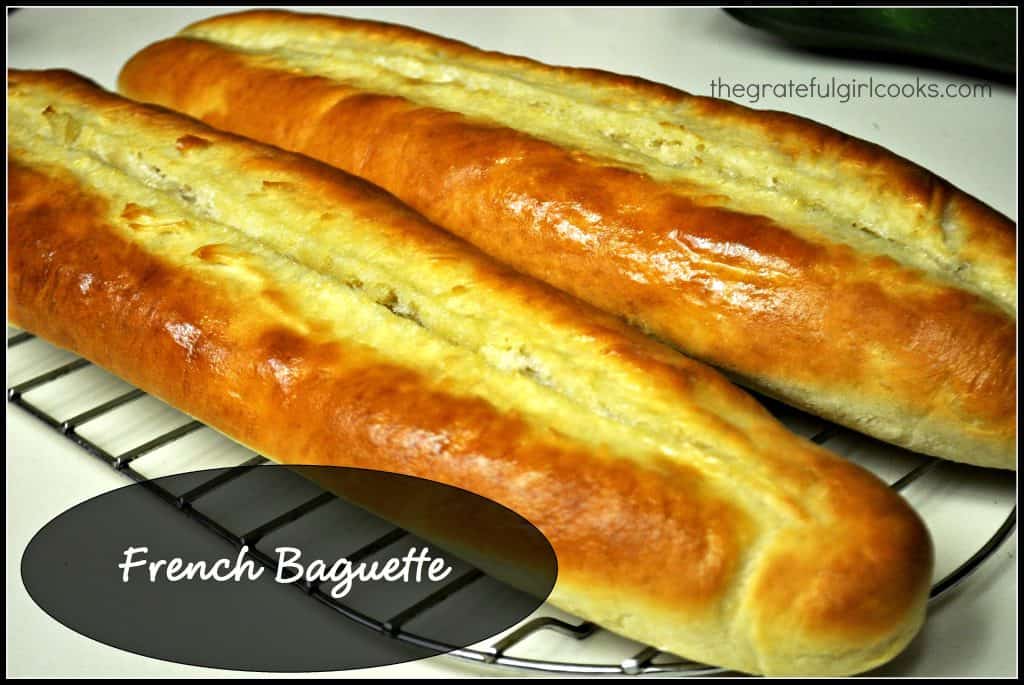 Sometimes I think the world would be a lot more "black and white" if we did not have access to a sense of smell, "coloring" the world around us. Spring is here, and with it comes the smells of this season of renewal…freshly mowed lawns, the outside air right after a good, long rain, BBQ grills being fired up once again, etc. I love it!
One of my all-time favorite smells, regardless of the season, is FRESH BAKED BREAD! Yum! There's just nothing quite like the smell in our kitchen when a fresh loaf of homemade bread is baking…it beckons us to gather round (with the butter, of course!) and slather up a warm piece, as soon as it cools down enough to cut a slice.
I love to bake bread; I found this easy recipe on Pinterest and decided my life would be more complete if I could make learn to make these cute baguettes (ha ha!). The recipe has very few ingredients, and is super quick and easy to make. From start to finish, it only took an hour…that's right…you heard me… you just mix everything up, let the dough rise for 30 minutes, throw it in the oven for 15 minutes…adore the aromas…and bam! Bread is done! I hope you will give it a try…it's really quite delicious!
Recipe Source: http://www.thesisterscafe.com/2010/04/baguette-2

Save